An Ode to the Disappearing Whip-poor-will
What do we lose when we lose the animals that make up the soundtrack of the outdoors?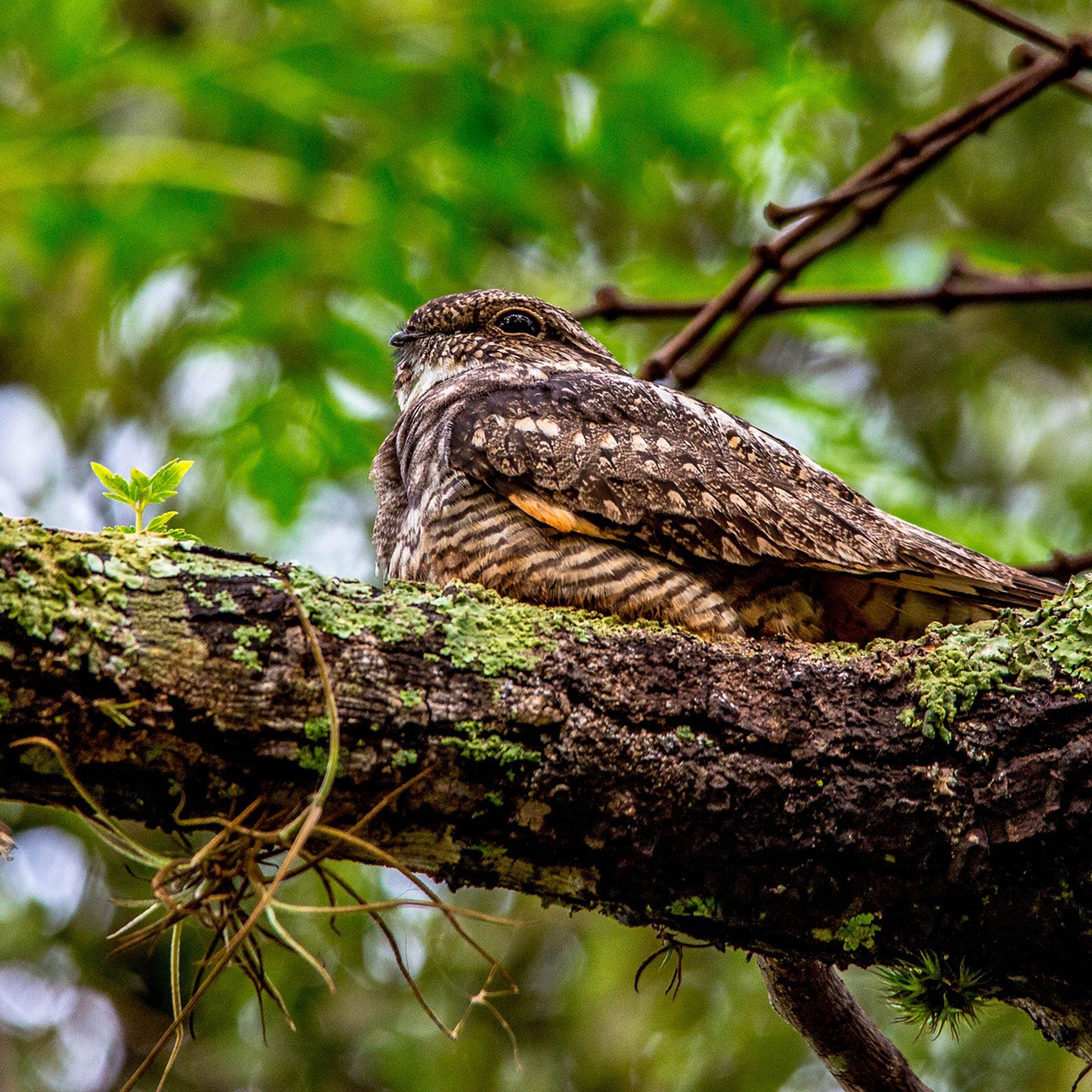 dalmoarraes/Pixabay(Photo)
Heading out the door? Read this article on the new Outside+ app available now on iOS devices for members! Download the app.
The northern United States lags a few months behind the rest of the country in welcoming spring. A late-April blizzard can postpone the transformation from monochrome whites and grays to fresh hues of green for weeks, as it did this year. It's Mother Nature as the ultimate tease before she turns on the blooming crocuses, budding maple leaves, and cascading waterfalls, which emerge like a miracle from the death throes of ice and snow. This visual dearth is why audio cues like birdsong are so essential to human ears in northern climates. The birds let us know, in case we've forgotten, that the world is once again alive.
Or is it? The other day, a small article about the "crashing" populations of Eastern whip-poor-wills—those unassuming, mottled-brown nocturnal birds who serenade campfires with their looping whistle—caught my eye. From northern Louisiana to southern Canada, the whip-poor-will's call is synonymous with languorous summer nights. The Ute Tribe believed the bird's call had the power to transform a frog into the moon. Henry David Thoreau wrote that "the note of the whip-poor-will borne over the fields is the voice with which the woods and moonlight woo me."
The birds fly around at night with their mouths wide open, swallowing moths and other insects. No one really knows why their populations are declining, but one theory is that moth populations are crashing, so the birds don't have much left to eat. The good news, I read, is that with an estimated 1.2 million Eastern whip-poor-wills left in the U.S., the species isn't yet considered endangered, so I breathed a sigh of relief and, like so many of us who don't know how to cope with such loss, moved on.
But I began to wonder how many other bird species are threatened, specifically in Minnesota, where I live. Audubon's list of Minnesota's Climate Sensitive Birds isn't an inspiring read. An analysis of 298 of the 314 commonly found birds in Minnesota concluded that 73 are at risk of "severe declines," meaning that more than 50 percent of each of those 73 species are projected to be gone by 2050. On that list are the common loon, the bald eagle, and the mallard, a duck so ubiquitous that I see one almost daily, squawking at me from a giant puddle of melted snow on the side of a busy Duluth street. These birds are celebrated icons of Minnesota, poster animals for life in the raw, wild North Woods.
A few days after I read the Minnesota Audubon report, the internet blew up with news of pending doom for species worldwide. As most everyone on the planet has now read, a million species are threatened with extinction by 2050, "more than ever before in human history," as the report put it. It's hard to find a redeeming spin for that story line, because there is none.
This spring, however, the birds have arrived to see me to the end of what has felt like an impossibly prolonged winter. This morning two crows in heated conversation outside my window woke me before the rising sun. Yesterday, over a solitary lunch break in my backyard, I closed my eyes to better hear the rich song of an American robin hiding in a white pine. Last Sunday, after I finished chores at my cabin and took a sauna to sweat away the grime, I splashed into the nearby frigid water that was covered by ice just a week ago and sat on a bench to bring my temperature back to equilibrium. That's when I heard my first common loon call of the season. Its haunting, complicated trill reminded me of a prescient line Thoreau wrote in 1851: "The whip-poor-wills now begin to sing in earnest about half an hour before sunrise, as if making haste to improve the short time that is left them."
Can these birds sense the planet's demise? I wonder. It seems we humans don't have that capacity.      
Lead Photo: dalmoarraes/Pixabay