Everest Pioneer Ed Webster Has Died at 66
Writer Stewart M. Green remembers Webster, who was part of the 1988 expedition to climb Mount Everest's Kangshung Face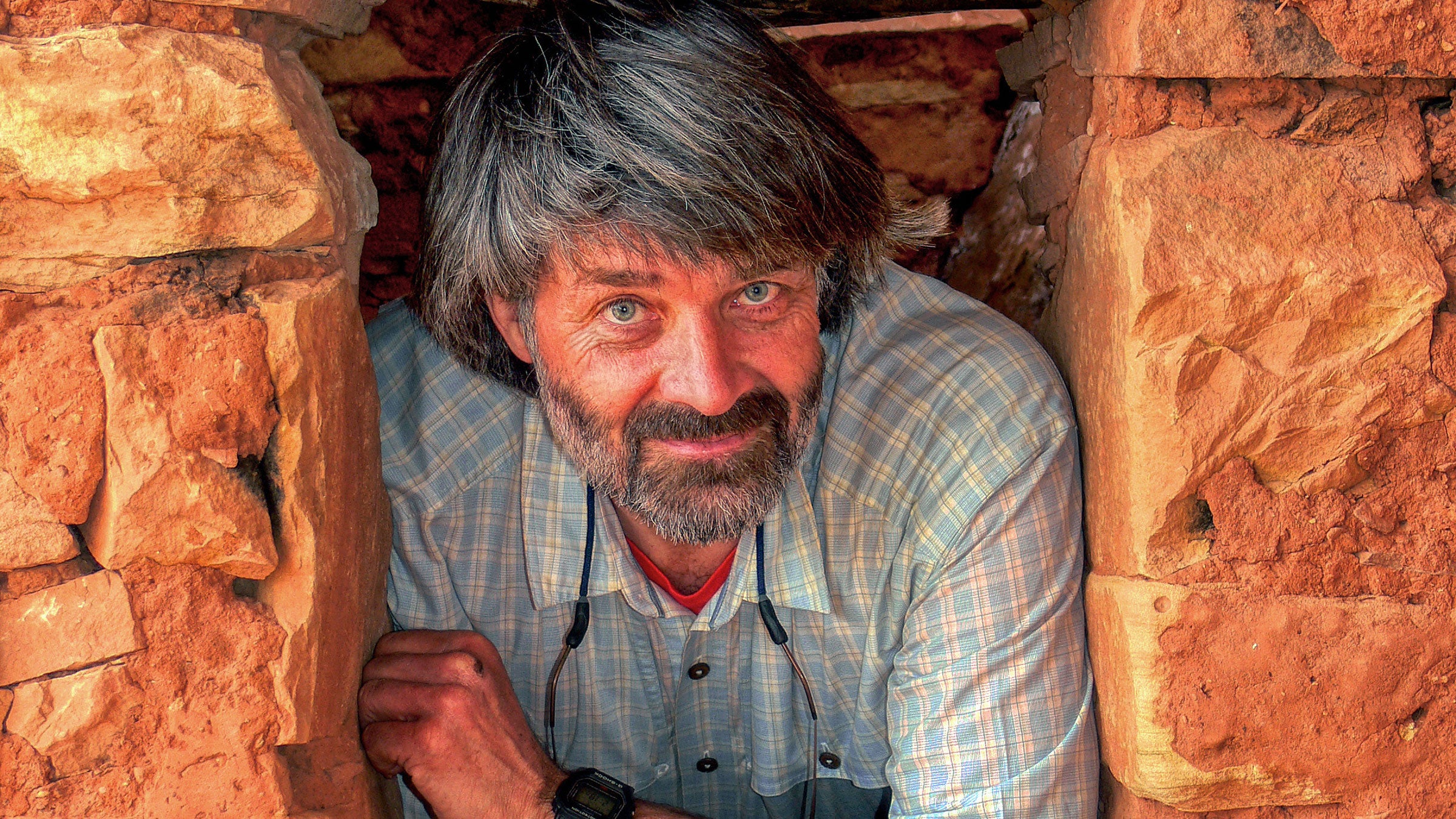 Stuart M. Green
In the summer of 1988, alpinist Ed Webster visited me in Colorado Springs. He had just returned from Mount Everest, where with Steven Venables, Paul Teare, and Robert Anderson, he had established a new route on the forbidding 12,000-foot Kangshung Face—located on Everest's rarely-visited east side. The unassisted quartet succeeded without the help of sherpas or supplemental oxygen, pulling off one of history's most audacious Himalayan first ascents. Reinhold Messner, the first climber to solo the mountain, called the climb, "The best ascent of Everest in terms of style and pure adventure!"
The ascent came at a price for Webster. For two weeks he shuffled around my house with his feet and hands swaddled in bandages. We changed the dressings daily, cleaning bones sticking out of his fingertips. Ed regaled me with stories of the climb. Early in the morning on summit day he had removed his over-mittens in -40-degree temperatures, leaving his hands clad in thin liners, in order to shoot photographs of what he called "the most perfect sunrise I've ever seen." He clicked ten perfect frames as alpenglow flooded across the South Col below and illuminated Lhotse's rocky pyramid. But the photos cost Ed all the fingertips on his left hand and three tips on the right hand. Later that day he reached Everest's South Summit, but after seeing purple-robed Tibetan monks chanting beneath colorful prayer flags, he blacked out from hypoxia. (Venables, however, managed to summit, bringing the route to the top of the peak.) When he regained his senses, Ed descended toward the South Col. He said, "If I continued, I knew I would die. So I turned around and went down. It was the most dangerous day in my life."
Edward Russell Webster, born March 21, 1956, in Boston, was one of the great rock climbers, mountaineers, and adventurers of the late 20th century. Growing up in Lexington, Massachusetts, Ed began climbing backyard trees at age 11. His mother, Dorothea, realized that the adventurous kid needed guidance, so she picked up a copy of Lute Jerstad's Everest Diary at the library, which eventually inspired the boy to climb Mount Everest himself. Including the 1988 expedition, Webster made a half-dozen trips back to the big ranges. One of his proudest moments was soloing a new route on Changtse, Mount Everest's north peak in Tibet.
Webster was also a skilled rock climber. Henry Barber, a superstar climber in the 1970s, remembers Webster as, "a prolific first ascensionist. Not only did he pioneer routes in New England but also Colorado, the Black Canyon of the Gunnison, and he was a true original desert rat." As a Colorado College student from 1974 to 1978, Ed cranked almost daily at the Garden of the Gods in Colorado Springs and climbed extensively at Colorado's Eldorado Canyon and Rocky Mountain National Park, Arizona's Sedona Spires and Granite Mountain, and in the red rock country surrounding Moab. In early November 1976, on his first trip to the desert, he paired up with Earl Wiggins and Bryan Becker to do the landmark first ascent of Luxury Liner, a.k.a Supercrack of the Desert, an iconic route that redefined the possibilities of sandstone crack climbing. Castleton Tower near Moab also figured prominently in Ed's illustrious desert climbing career in the 1970s: He made the first free ascent of the West Face; the first free ascent of the North Face; and first ascents of Stardust Cowboy, Arrowhead Left, and Black Sun.
Jimmie Dunn, one of Ed's climbing partners and longtime friends, said, "Ed was super motivated to go climbing. He did non-stop first ascents. When I climbed with him in the '70s, he put climbing above everything else, it was that important to him. He had this ability to find and do first ascents in great style."
Ed Webster was also a gifted writer and communicator. His book Snow in the Kingdom: My Storm Years on Everest, a riveting account of the ascent of the Kangshung Face, remains perhaps the best Mount Everest climbing book ever written. Webster also penned two guidebooks: Rock Climbs in the White Mountains of New Hampshire and Climbing in the Magic Islands, a guide to Norway's Lofoten Islands. Webster was a creative photographer, with images appearing in many magazines including Climbing, Rock & Ice, and Rolling Stone.
He also worked as a lecturer, entertaining audiences with tales of Mount Everest, Himalayan expeditions, New England climbing history, and Antarctica. Henry Barber said, "Ed was a skilled speaker, often drawing the audience in by knowing a few special people that were present. Most of all, he revered the generations before him and brought them to life for the rest of us."  
Webster's awards include the American Alpine Club's David H. Soules Award in 1994 for saving the life of a climbing partner in Mongolia, as well as the American Alpine Club's 1990 Literary Award, and the Seventh Grade Award from the American Mountain Foundation in 1988 for outstanding achievements in mountaineering.
Despite all his triumphs as a climber, the awards, and his creative work, Ed was a consummate people person. Others were drawn to his friendly demeanor, curiosity and passion about the world, and genuine compassion. Everest historian Jochen Hemmleb said, "Although Ed was a climbing star, our connection had little to do with his reputation and skills. What made Ed special was his basic humanity—his kindness, generosity, emotionality, integrity, and wisdom." Wherever Ed went, he made friends.
Ed did his last climb in early November with Russ Clune at the Shawangunks in upstate New York. The pair climbed Son of Easy O, a classic 5.8 with thin face moves to a juggy overhang. Ed cruised it. Clune remembers the day, "Ed seemed his usual happy, healthy self. I was joking with him about his antiquated gear—a 30-year-old JRat harness and chalk bag as well as his circa 1985 La Sportiva Mariacher shoes, six times resoled!"
Ed Webster passed to the other side of the mountain on Tuesday, November 22, 2022, at his home in Harpswell, Maine, surrounded by his family. He is survived by his daughter Joyelle and Lisa, the love of his life.
I'm sitting here at home in Colorado Springs right now, thinking about the time my friend Ed Webster spent with me years ago, nursing his wounds, and telling stories about his most dangerous day. His passing has left a void, so I call Jimmie Dunn to talk about it. Looking out the window of his home in Pueblo West, Jimmie says, "It's blizzarding like crazy here. Snow blowing everywhere. It feels like the snowflakes are a million particles of Ed's energy flying all around me. I miss him. We were best friends." Amen, Jimmie. Ed Webster is part of the universe now. But he will always be part of us.
Lead Photo: Stuart M. Green
Trending on Outside Online