The Worst Disasters on Mount Everest
A lot can go wrong on top of the world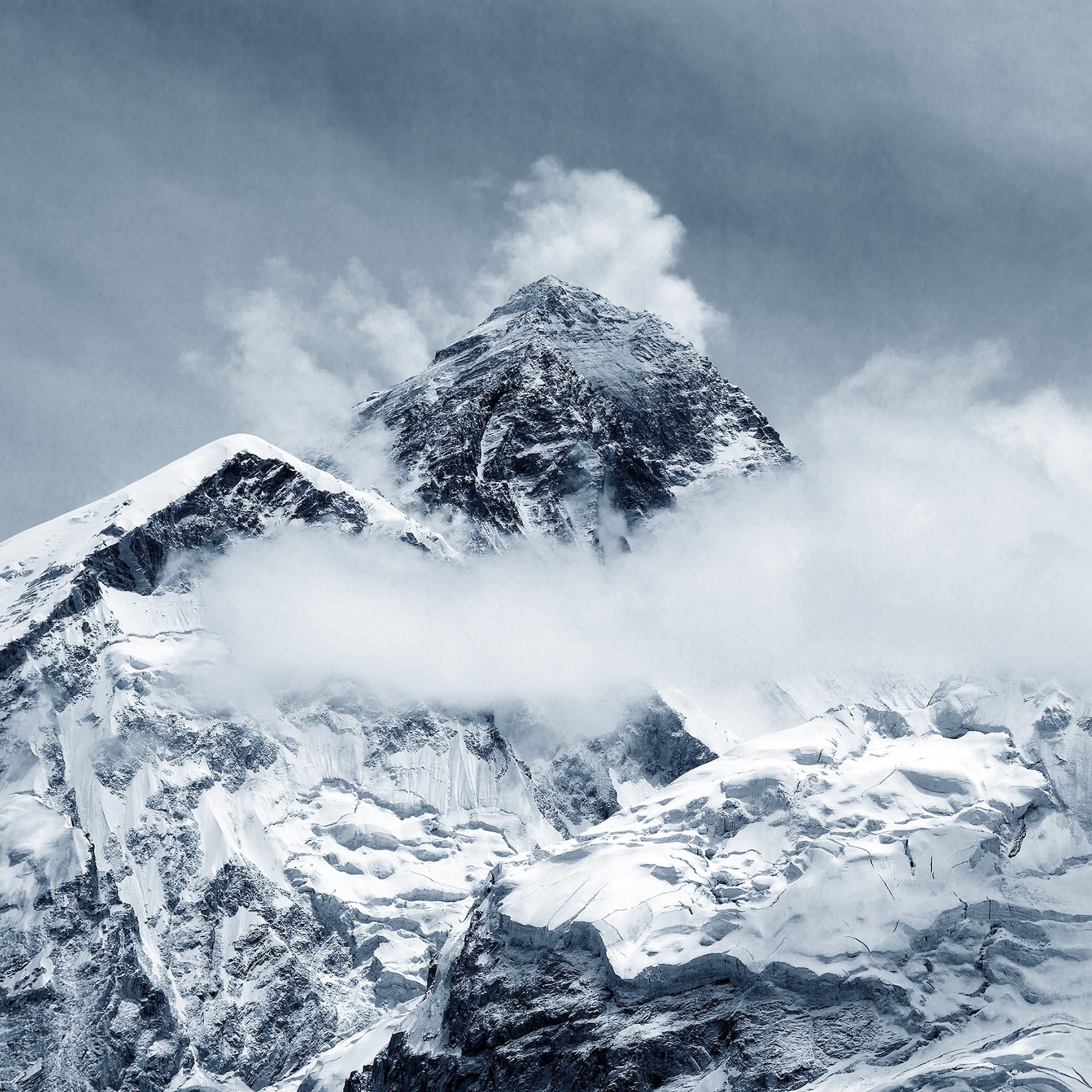 Heading out the door? Read this article on the new Outside+ app available now on iOS devices for members! Download the app.
The summit of Mount Everest may be more accessible than ever, but the world's tallest mountain remains very dangerous. From weather disasters, to avalanches, to health issues from reduced oxygen above 26,000 feet, every Everest season come with risk. The first recorded ascent of Mount Everest occurred nearly 70 years ago, and since then, climbers have died on the mountain while trying to reach the top. Below is a collection of the worst moments in the history of mountaineering on the famed peak.
The Doomed Documentary
In the spring of 1970, an ambitious crew set out to create a documentary about Japanese alpinist Yuichiro Miura's ski descent of Everest. Dropping 4,200 feet in two minutes and 20 seconds, Miura became the first person to ski down the mountain. The Man Who Skied Down Everest won an Academy Award for best documentary but the journey there was tragic.
During production, massive ice formations fell high on the mountain, causing an avalanche to sweep through the Khumbu Icefall, killing six Sherpas. Days later, another member of the party was struck down by ice falling from a serac.
Last Lap of a Legend
On Everest, a simple step can be your undoing. Such was the case for legendary climber, Babu Chiri Sherpa. With exceptional skill and intuition, Babu climbed Everest ten times in his career and still holds the record for most time spent at the summit without supplemental oxygen—a whopping 21 hours. He also clocked an impressive speed run from base camp to summit in just under 17 hours.
On April 29th, 2001, Babu died when he fell into a 98-foot crevasse while taking pictures at Camp II.
Terror on the West Ridge
Everest's West Ridge is far more treacherous than the traditional route up its southeast ridge. The first attempt on the West Ridge was in September 1974 by a French expedition.
Led by Gerard Devouassoux, the team arrived in late August, a time when that region sees the highest amount of rainfall. Monsoons pummeled the team stretched across three camps. On the evening of September 9, a crushing avalanche swept through the French camp, completely burying five Sherpas and Devouassoux. A search of the wreckage turned up little, and no remains were ever found.
Hubris While Pushing the North Col
Some of the greatest British climbers in history forged an expedition to Everest in June 1922. Within two attempts, the team was battered by gale-force winds, heavy snow, and frostbite, and the team also had issues with oxygen rigs. Facing an early monsoon snow, George Mallory and his team decided to push for one more run. While 600 feet underneath the South Col at 26,000 feet, a sound akin to gunpowder exploding rang out, the entire slope fell and seven Sherpas were swept over an ice cliff.
Mallory was absolutely devastated by the tragedy and vowed to never let a team of porters climb without a Brit attached to the same line again. As he wrote in a letter to his wife, "the consequences of my mistake are so terrible."
Tragedy of the Unknown
On his third attempt to the peak in 1924, George Mallory and Sandy Irvine disappeared, their deaths shrouded in speculation.
In 1999, investigators finally found Mallory's mummified body on the northern face. Injuries suggested that one climber feel and pulled the other with him. Mallory's fatal blow was a golf-ball size puncture to his forehead, indicative of attempting to slow a fall and bouncing off of rock slabs.
Irvine's body has yet to be located. Also missing is a Kodak camera that could prove they were the first to sit atop the highest peak in the world.
The Sharp Divide
In 2006, seasoned climber David Sharp froze to death after successfully reaching the top. More than 40 climbers passed David as he was huddled in distress, clearly disoriented and suffering from exhaustion.
Many in the climbing community were enraged that fellow climbers ignored his moaning cries in their fever to reach the summit. Others argued that normal climbing decorum doesn't apply on the mountain, since saving others threatens one's own safety. It can be near impossible to save yourself let alone others.
A Deadly Season
Two-thousand-nineteen was one of the deadliest seasons in Everest history. What is shocking is that it wasn't the work of a storm or avalanche but simply the sheer number of people climbing the mountain. "Crowds, while not the only reason people die on Everest, slow a climber's pace and thus increase their fatigue and use of oxygen," Alan Arnette wrote for Outside in 2019. "Some of these climbers who died spent 10 to 12 hours to get to the summit and four to six hours to get back down to the South Col. In other words, a 14- to 18-hour day in some of the world's most inhospitable terrain."
That same season, climber Nirmal Purja captured the viral photo of a traffic jam on the way to the Hillary Step.
The 2014 Serac Collapse
On April 18, 2014, a team of Sherpas was fixing lines and ladders in the Khumbu Icefall when disaster struck. While waiting for a ladder to be replaced over a crevasse, a hanging ice block weighing an estimated 32 million pounds broke off and caused an avalanche to barrel right into them.
Sixteen Sherpas died. The rest of the climbing season was abandoned because many Sherpas boycotted out of respect for the fallen and to advocate for better pay and treatment.
Earthquake on the Mountain
On the morning of April 25, 2015, climbers knew trouble was brewing when their tents hovered eight inches above the ground. An earthquake measuring a colossal 7.8 on the Richter scale set off two avalanches from opposite directions that leveled those at the foot of the mountain.
It was the worst earthquake in nearly 80 years and killed 22 people. Among the fallen was Dan Fredinburg, head of privacy for Google X. He and three other Google employees were trying to build a Street View trek on Everest.
Darkest Day
It started with missing fixed ropes. The delay caused a bottleneck at Hillary Step, pushing climbers well past the safe time to summit. Upon descent, expedition teams led by Rob Hall and Scott Fischer were blasted by a powerful blizzard. Climbers were trapped in precarious positions in the Death Zone, unable to reach safety in whiteout conditions.
When the storm lessened, help came from Camp IV and started evacuating climbers from South Col. Climbers Yasuko Namba and Beck Weathers were left behind. The next day, Sherpas found them layered in ice that had to be chipped from their faces and presumed them dead. After being abandoned twice in 14 hours, Weathers miraculously crawled back to Camp IV on his own.
Seventeen climbers were stranded in the 1996 blizzard that day with, and only half made it back. Expedition leaders Hall and Fischer were among those lost.
Lead Photo: DanielPrudek, Getty