2012 Outside Adventurers of the Year
Meet the men and women on the knife's edge of exploration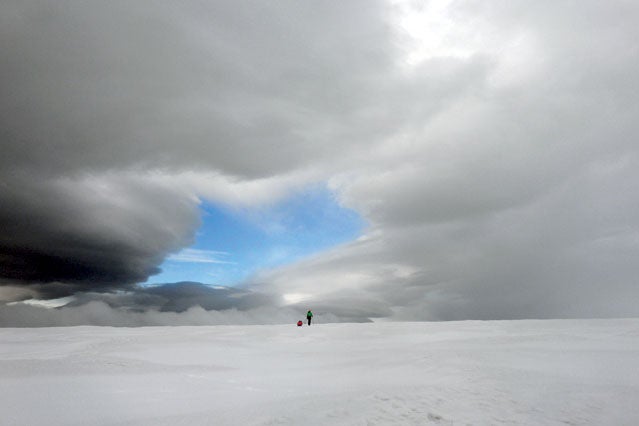 Associated Press
Heading out the door? Read this article on the new Outside+ app available now on iOS devices for members! Download the app.
They scaled killer cliffs in the Himalayas, hauled sleds across Antarctica, and took on the planet's deadliest rapids in tiny plastic boats. Meet Outside's 2012 Adventurers of the Year, the men and women remapping exploration's outer edge.
1. Steve Fisher, Rush Sturges, Tyler Bradt, Benny Marr
Running the Inga Rapids of the Lower Congo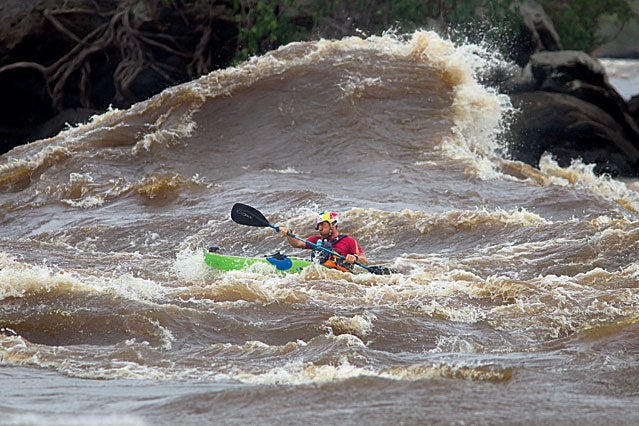 Congo kayakers

From left: Marr, Sturges, Bradt, and Fisher
Congo kayak shuttle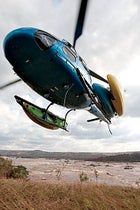 Congo kayak shuttle
"If we had known how dangerous these rapids were, we wouldn't have taken them on," says South African expedition leader Steve Fisher. Working with Americans Rush Sturges and Tyler Bradt and Canadian Benny Marr, Fisher spent four days in western Congo last October running the Congo River's Inga Rapids, the world's largest by volume. "It was easily the closest I've ever come to dying," Fisher says.
With whirlpools 40 feet across, 20-foot waves (as big as the ones surfers ride at Maverick's), and boils 15 feet high, this 50-mile stretch of rapids 150 miles from Kinshasa rages at 1.6 million cubic feet per second. That's a torrent four times the volume of the Mississippi forced into a channel one-fifth as wide.
This part of the Congo has a long history of punishing people. A rattled Henry Morton Stanley completed a mellower section upstream in 1877 and called it "insanity." A century later, famed British explorer Colonel John Blashford-Snell refused to take on the Inga in a 40-foot motor raft. In 1985, the one party that did go for it, a seven-member group led by French adventure-TV personality Philippe de Dieuleveult, literally disappeared. 
Fisher's team originally included South African paddler Hendrik Coetzee, who was killed by a crocodile 11 months earlier on an upper section of the river (see "Consumed," March 2011); Marr was recruited after Coetzee's death. To handle the extreme conditions, Bradt, 25, designed special "chastity belts" to keep the paddlers' spray skirts from imploding, and each man carried extra flotation devices and miniature emergency scuba tanks in their life vests. Fisher used his tank once, when he was dragged into a massive whirlpool and held down for more than a minute. "I was about to black out when I remembered I had it," he says.
"We were all terrified pretty much the whole time," adds Sturges, 27, who contracted malaria and then spent a week in a Portland, Oregon, hospital with flesh-eating bacteria gnawing at his elbow—an infection he has yet to fully recover from.
With the last piece of Congo River exploration now in the bag, Fisher says he's proud but humbled by the accomplishment. "We're certainly no greater than those other men," he says. "We didn't conquer the rapids. We survived them."
Fisher's hour-long documentary about the expedition, Congo—the Grand Inga Project, will be available from iTunes in June.
2. Rich Rudow
Canyoneering first descents in the Grand Canyon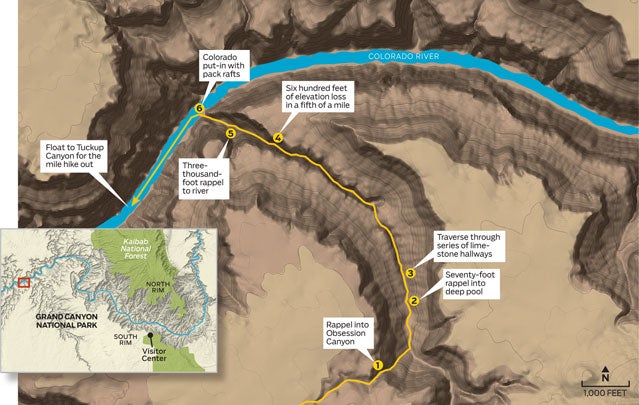 Obsession Canyon

Rudow's journey into Obsession Canyon
BY RICH RUDOW'S estimate, the Grand Canyon holds some 300 "really worthy" slot canyons. He should know: Rudow, 47, general manager at GPS-software firm Trimble Outdoors, has spent more than 500 days below the rim since 1989, using his company's goods to locate and systematically tick off slot-canyon descents. 
Rudow had an impressive 2011. In February, he spent 30 days floating the Colorado River, using rafts as a bobbing base camp to explore 22 more slots, six of which were firsts. "These aren't your in-and-out slots of Utah," Rudow says. "This is multiday expedition canyoneering." Think technical, steep, and no guarantee you'll actually punch through.
Rudow's crowning achievement came in October 2011, when he led a group of hardcore canyoneers down his most audacious first descent yet—a rim-to-river journey through a remote 1.6-mile-long sliver off of the Yumtheska Mesa, sandwiched between the Havasu and National canyons. He dubbed it Obsession, because for years he knew the canyon was there and must be good. But it took him two days just to get to a point where he could (sort of) see the exit. 
"It was the culmination of years of exploration, and epic in every sense," he says. "It was also scary as hell."
3. Laura Dekker
Sailing solo around the world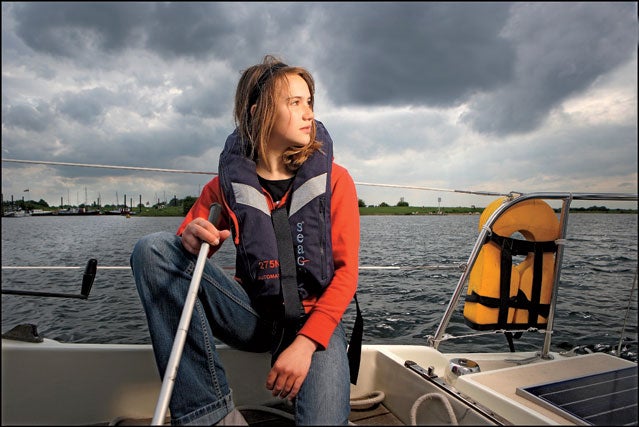 Dekker's journey

Dekker's journey around the world (see corresponding numbers in body text for weblog entries)
Dekker's boat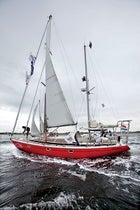 Dekker's boat, the
Guppy
, near Portugal
Laura Dekker was ten when she began preparing to sail around the world. In August 2010, at 14, she finally set off from Gibraltar, after winning a legal battle with Dutch authorities who believed the journey too dangerous. In January—at 16 years, 4 months—Dekker maneuvered her 38-foot ketch, Guppy, into St. Maarten Harbor, in the Caribbean, to become the youngest person to sail alone around the globe. Record books no longer recognize "youngest" feats, but Dekker, a Dutch-Kiwi-German citizen, doesn't care. "I wanted to see the world," she says. Below, a highly abridged version of her voyage blog. (See sidebar image for corresponding locations.)
1. August 21, 2010: In Gibraltar, Dekker's father unties the Guppy and bids her farewell. First stop: Canary Islands.
August 28: Dekker waits out the Atlantic hurricane season.
2. December 1: Dekker leaves Cape Verde, off western Africa, for a three-week, 2,200-nautical-mile trip across the Atlantic to St. Maarten. A squall breaks a wind vane used by the autopilot system, so she fixes it. "I regularly wake up after only one hour of sleep," she writes. "I do not need an alarm clock anymore." 
3. December 25: Dekker spends Christmas in the Caribbean. She repairs the halfwinder and mainsail and makes a humble plea for sponsors. "I cannot deny that a little bit more of everything would be nice," she writes, but adds, "of course I have everything I need."
4. March 30, 2011: In Shelter Bay, Panama, a horde of journalists await her arrival: "My good mood slowly faded to an inner anger that I always feel when people treat me like a celebrity."
April 13: Dekker emerges in the Pacific. "The passage through the Panama Canal was great!"
April 25: "Crossing the equator felt just like New Year's Eve!"
5. April 26–May 7: The Galápagos. "Perhaps the most extraordinary islands I have visited."
May 13: About 1,100 miles in, Dekker breaks her personal record for most miles sailed in a day: 199. She suffers a deep wound on her foot during a fall. 
6. May 26: The mayor of Atuona, on Hiva Oa in French Polynesia, welcomes Dekker, and locals throw her a party with drums and dancing. 
7. August 25: Australia at last. "I thought I would pass out from exhaustion. I longed to sleep a long sleep in one stretch, a night without shredding sails, without islands, without reefs or sandbanks, without buoys or ships."
8. September 26: She crosses roughly 5,500 miles of the Indian Ocean to Durban, South Africa. "One of the things I have learned from my voyage is not to be in a hurry to reach my destination."
November 7: A cargo vessel radios her to get out of the way. "This was like a car asking a turtle to move," she writes. "  'How about you alter course?' " I asked. "The huge ship finally gave way and went around me."
December 20: "I have now crossed all of the earth's longitudes. That's pretty amazing. Now I only have some 4,800 nautical miles to go to the Caribbean."
December 26: A flying fish lands in her cabin. "A sure sign the water is getting warmer." 
January 17, 2012: "I can't take my mind off our arrival."
9. January 23: "It is sweet to me that I get to see my parents when I feel like it, even though that may take getting used to."
4. Felicity Aston
First woman to ski solo across Antarctica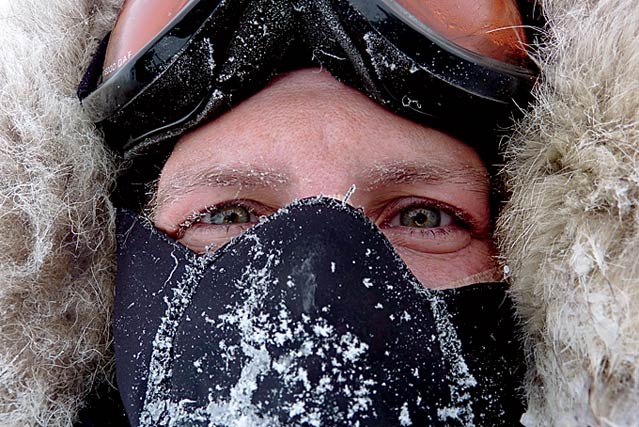 Felicity Aston

Antarctic solo skier Felicity Aston
In January, after 59 days on the go, British adventurer Felicity Aston completed a 1,084-mile ski traverse of Antarctica, becoming the first woman to do it alone. She talks us through the challenges. 
This trip was about overcoming the mental difficulties of being alone. I've spent a lot of time in very remote areas by myself, but when the plane left me on the Ross Ice Shelf—the loneliest part of Antarctica, really—it hit me like a sledgehammer how far out there I was. 
Physically, it's about keeping your body together: checking for blisters, getting sleep. Antarctica is not flat, either. Coming up the Leverett Glacier, you gain a lot of elevation quickly—to 11,550 feet. I had two sledges, one behind the other, that weighed 187 pounds. 
At one point I thought my tent might rip apart. The wind was blowing me backward on my skis, and I stupidly made camp when I should have kept going. I knew the wind would die down higher up, and it did. Four miles later there was just the slightest breeze.
Some of my best moments were also my worst. When I saw the coastal mountains—my goal—I cried. It was all very emotional. Then I panicked. It was like, Oh no! It's over! Back in Chile, I was surrounded by the smells of life—grass, concrete—and all this color. The absence of those things is what makes Antarctica so different. 
5. Conrad Anker, Jimmy Chin, Renan Ozturk
First Ascent of Meru Central's Shark's Fin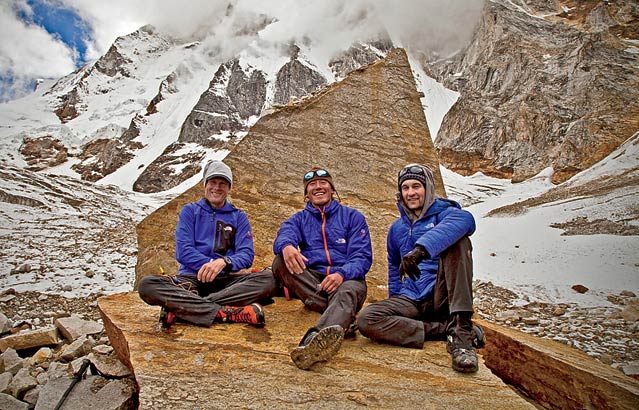 Shark's Fin

The route up the Shark's Fin
The wildly overhanging Shark's Fin wall of 20,702-foot Meru Central, high in India's Nanda Devi National Park, has for decades given the boot to a who's who in global mountaineering. Even Conrad Anker failed it twice. On October 2, 2011, after 12 days on the wall, Anker, 49, Chin, 38, and Boulder-based mountaineer Renan Ozturk, 32, finally captured the prize. Beyond the avalanches and rockfall, the trio endured 5,000 feet of the hardest, most dangerous aid climbing out there. (Think 60-to-100-foot fall potential with "uncertain" landings.) It was Anker's third attempt and Chin and Ozturk's second. The three had tried the route together in 2008 but, as recounted in a 2009 Outside story ("Why Am I Here Again?"), had to retreat just 500 feet from the summit after storms had forced them to stretch eight days of food into 18.
This time the weather cooperated, but the adventure was not without drama. Six months earlier, Ozturk had cracked his skull skiing and severed a vertebral artery—the same type of injury that led to freeskier Sarah Burke's death this past January. While on Meru, possibly because of a combination of reduced blood flow and high altitude, Ozturk suffered strokelike symptoms after a one-day elevation gain of 2,000 feet, covering ground it had taken the group six days to cover last time around. He could think clearly, but his words were gibberish.
The episode passed, and up they went. On the summit things turned emotional—no surprise, given how hard they'd worked for it.
6. Jordan Romero
Climbing the Seven Summits by age 15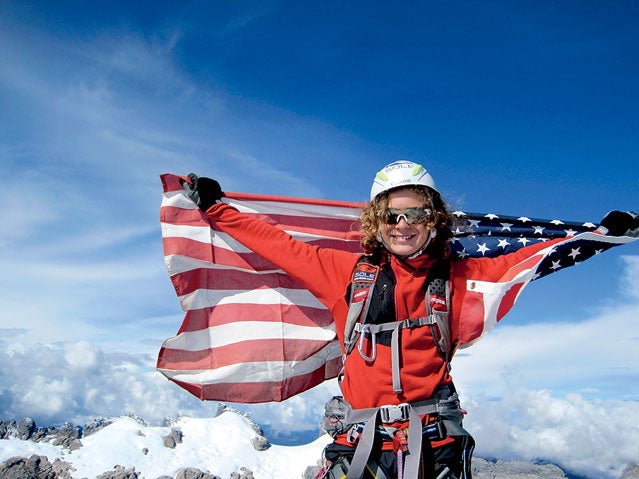 If you were 15 and had just spent nearly half your life traveling the globe on a quest to bag the Seven Summits, you'd take plenty of time to plan your second act, right? Jordan Romero already has his figured out. "Man, we're going to ski to the South Pole!" says the Big Bear Lake, California, teenager. On Christmas Eve 2011, the 15-year-old Romero—along with his dad, Paul Romero, and stepmom, Karen Lundgren—ticked off his last continental high point, Antarctica's 16,067-foot Vinson Massif. He broke six "youngest" marks along the way, including climbing Kilimanjaro, his first, at 10, and Mount Everest at 13 (see "Into Teen Air," April 2010). "We'll be paying it off for the rest of our lives," Lundgren says, "but the riches we've earned as a family really are priceless." It's a record that's likely to last, too. With age restrictions now in place on both the Nepalese and Tibetan sides of the peak, climbers must be 18 to attempt the Big E.
7. Simone Moro, Denis Urubko, Cory Richards
First winter ascent of Gasherbrum II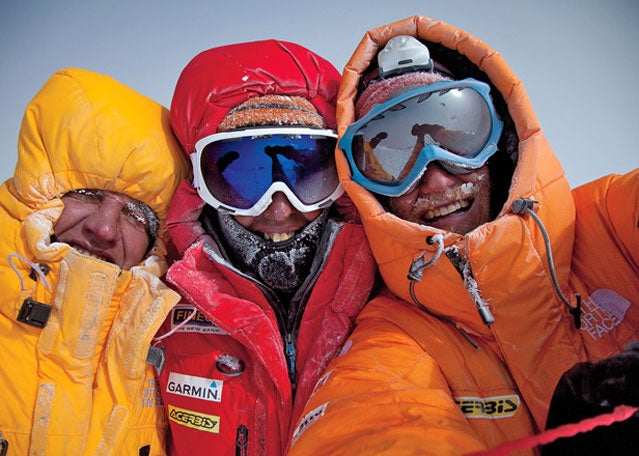 Partly Crazy with a Chance of Frostbite
Read Outside's April 2011 feature on the first winter summit of Gasherbrum II.
If you've seen the documentary Cold, which American photographer Cory Richards shot on Gasherbrum II, then here's what you know: over a 26-year period, 16 expeditions tried and failed to put a climber atop one of Pakistan's 8,000-meter peaks in winter, when the mountains of the Karakoram Range become so barbarously cold and windy that they make the more southerly Himalayas seem like Houston. That all changed on February 2, 2011, when Italian Simone Moro, Kazakh Denis Urubko, and Richards reached the summit of 26,360-foot Gasherbrum II. The historic adventure and physical beatdown included temperatures of minus 51 Fahrenheit and a close call with a colossal avalanche that left Richards, a 31-year-old Boulder-based photographer, bawling frosty tears into his camera. Richards became the first and only American to have climbed an 8,000-meter peak in winter, anywhere.
Having barely survived that epic, Richards, Moro, and Urubko naturally want to do something even crazier: a winter assault on K2, at 28,254 feet the world's second-highest peak—and, after Annapurna, the second-deadliest per ascent. Even during the height of climbing season, in the summer, K2 kills one person for every four who attempt it. It's never been tried in winter.
"I love to suffer; I love how cold it can get and finding my way out of adverse situations," says Richards, who admits the G2 trip left him with post-traumatic stress. "We fell into crevasses so often, it got to the point where we'd laugh when someone went in headfirst."
8. John Harlin III
Circumnavigation of Switzerland by foot, bike, and kayak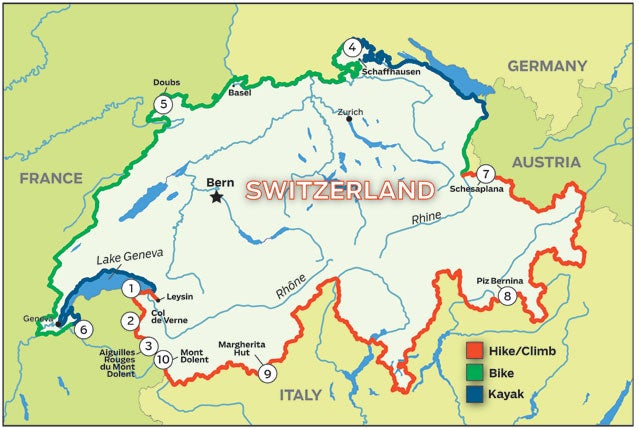 The Eiger Obsession
In this excerpt from his 2007 book, The Eiger Obsession, John Harlin III faces his legacy—and the mountain that killed his father.
While John Harlin III was living in Switzerland as a boy, his father fell to his death opening a new route on the north face of the 13,025-foot Eiger, a story recounted most recently in the 2007 Imax film The Alps. Last summer, at 56, Harlin, the editor of The American Alpine Journal, safely completed his own Swiss epic: a hike, climb, paddle, and bike around the Alpine kingdom's serrated border. The result was a wild 1,200-mile adventure, the second of its kind, in one of the most well-traveled countries in Europe. It took 105 days, 688,000 vertical feet of elevation change, and two broken feet to complete.
1. June 23, 2010: Harlin's knees flare up on day one after a 12-mile hiking descent from Leysin to Lake Geneva.
2. June 24: At the Col de Verne, the clouds part to reveal that the border is actually a 400-foot vertical wall. With no climbing partner, Harlin must go around.
3. July 1: While descending the Aiguilles Rouges du Mont Dolent, Harlin dislodges a body-size boulder and falls 50 feet. He breaks bones in both feet and calls for a rescue. It's Day 9. He heads to Mexico to lick his wounds.
4. October 10: At Schaffhausen, Harlin spends days bicycling around the border's bulges and loops.
5. October 22: Harlin follows trails upstream along the semi-wild Doubs river, finding some of the best mountain biking in the country.
6. October 29: Harlin trades his bike for a kayak to paddle 60 miles along Lake Geneva. He must wait till summer to return to the Alps.
7. July 6, 2011: Harlin meets the only other person to have circled Switzerland in this manner, Andrea Vogel, who did it back in 1992. Together they cross 9,725-foot Schesaplana in 16 hours.
8. July 30: Harlin teams up with an Italian mountaineer to tackle 4,000-meter Piz Bernina.
9. August 30: Harlin checks into Margherita Hut, at 14,940 feet the highest full-service hut in the Alps.
10. September 12: Harlin scales his final peak, 12,542-foot Mont Dolent. He peers down the north side, where he fell the year before, and decides to go down the south side instead.
9. Lionel Albrieux, Didier Jourdain, Sébastien Bohin, François Savary, Sébastien Ratel, Dimitry Munoz
Unsupported Traverse of Tierra del Fuego's Cordillera Darwin
Since 1976, members of the French army's elite High Mountain Military Group have trained by flinging themselves at some of the world's toughest adventure objectives, from climbing virgin Himalayan peaks to skiing to the poles. In September 2011, six of the Chamonix-based adventurers pulled off one of the division's most ambitious missions yet: the first traverse of the Cordillera Darwin, a remote, relatively uncharted 8,000-foot-high range on Isla Grande de Tierra del Fuego, at Chile's southern tip. How burly was it? The numbers parlent for themselves. 
28 Days on skis
26 Days roped up
155 Miles traveled in total
656 Feet the team covered on its most difficult day
2 Days pinned down by weather
0 Chance of rescue
3 First ascents of peaks en route
165 Pounds of gear each man's pack and sledge contained at the start of the trip
57,086 Cumulative feet of elevation change
40 Liters of fuel carried
4 Pairs of underwear per person
8 Days of merely unpleasant weather
75 Highest sustained winds, in miles per hour
1956 Year the most recent map of the region was drawn
1 Human inhabitants (Jose, a hunter)
1/2 Number of freshly slaughtered cattle given to the soldiers, by Jose, upon completion of their journey
10. Alex Rogers and crew
Discovery of new species in the Southern Ocean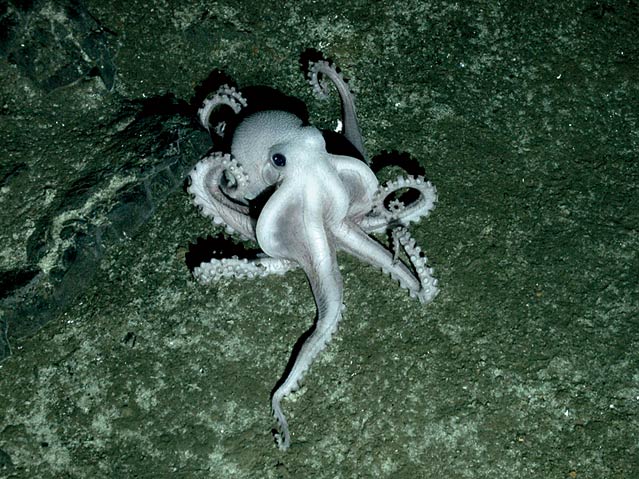 A professor of conservation biology at Oxford University, Rogers led a team that guided unmanned submarines 8,000 feet down to deep-sea vents along the Southern Ocean's East Scotia Ridge. There, crowded at the 720-degree volcanic ducts, they found thousands of two-inch-long crabs that were new to science, as well as a new species of ghost octopus that feeds on the tiny crustaceans. Because of the crab's hairy-looking chest, the team nicknamed it after former Baywatch star David Hasselhoff, who also had the honor of announcing the species to the world via Twitter: "It used to be a bad thing to have crabs! Allow me to introduce the newest crab to the planet … The Hoff Crab!"
Trending on Outside Online