The Daily Rally
Ali Wines Has No Choice But to Survive
When treacherous weather rolled in during her dream trek in the Alps, the climate advocate knew that the only way forward was through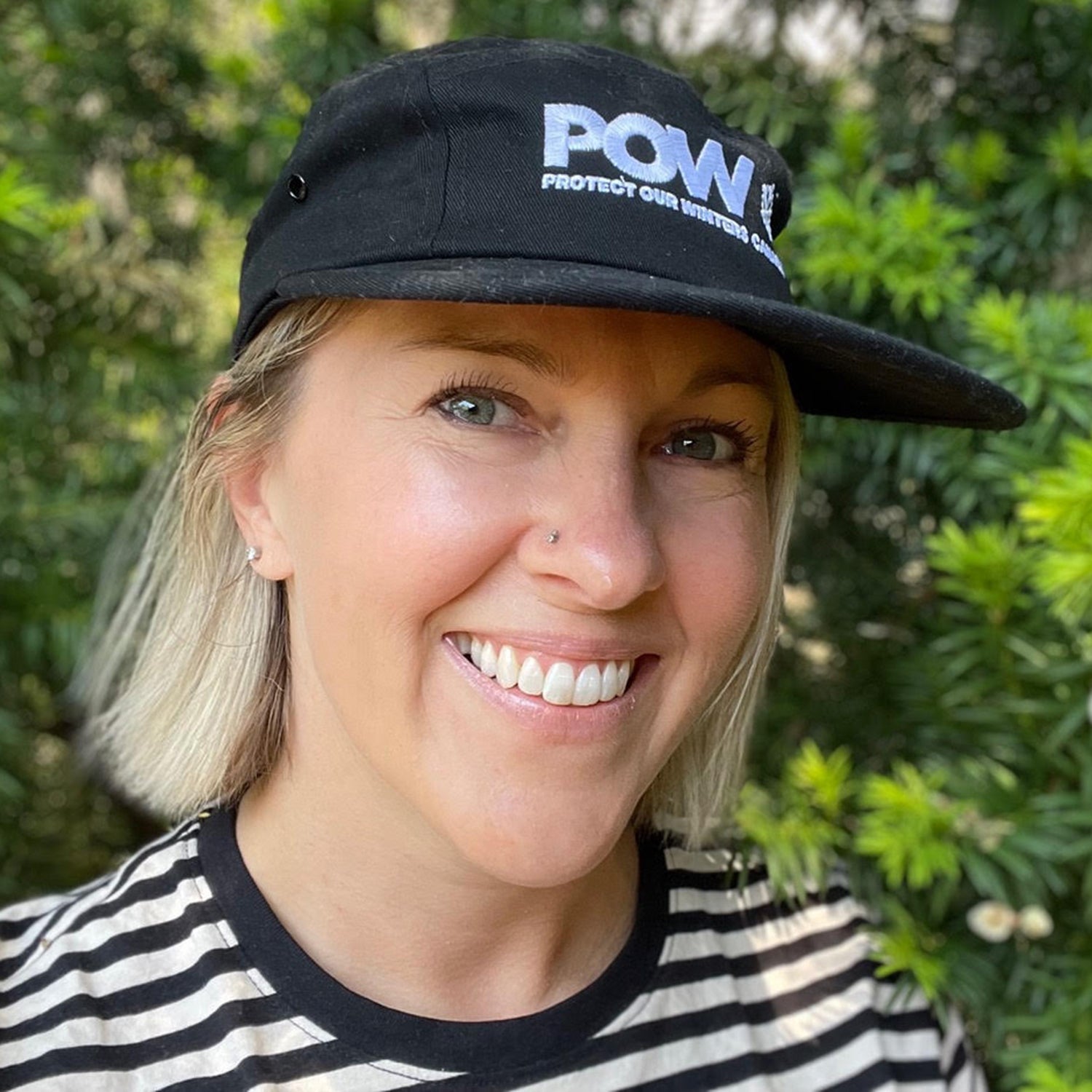 Courtesy Ali Wines
Heading out the door? Read this article on the new Outside+ app available now on iOS devices for members! Download the app.
Ali Wines told her story to producer Stepfanie Aguilar for an episode of The Daily Rally podcast. It has been edited for length and clarity.
Throughout Europe at the higher peaks, there's often crosses. And so looking up and seeing this cross sort of looming above us in the mist was really scary. It was eerie, and it felt like a sign that you are absolutely in the wrong place here.
I'm based in Toronto in Canada, but I am originally from Australia. I grew up in Melbourne. I am the Executive director of Protect Our Winters Canada. We're a nonprofit that brings the outdoor community to rally in the fight against climate change.
It was our 15th wedding anniversary, and my dad had given us a gift of sending our kids to camp for two weeks. So, we decided that we wanted to do something special with the time.
We found Austria, and when I started doing research, I found this multi-day hiking route through the Tyrolean Alps, and just thought that that looked like the most amazing experience and something that would be really memorable for us to try.
I spent a lot of time researching the route, which wasn't the easiest. It's called the Höhenweg. If you do the full route, you do need ropes and climbing gear at some points. We had planned to do three days that didn't involve the climbing sections.
The first day was amazing. The beginning of the route is at the base of the widest waterfall in the Tyrol region, and you actually hike up right beside the length of the waterfall. So it's this stunning hike through what feels like almost a temperate rainforest with the water gushing down to one side. And then you emerge into this valley, which has the river flowing through it that feeds the waterfall, which is just this incredible glacial blue. Mountain goats wandering through the grasses, and Austrian huts. It was like something out of a painting. It was just so beautiful.
It had sort of been a steady climb to that point. Then once we were in the high alpine, there was essentially a vertical wall of rock in front of us that we needed to get up and over. There were two ways that we could possibly go. One was a potentially easier route, but would've added two hours of additional hiking and scrambling time to the journey. Or we could go up and over the ridgeline.
At this point, it was three o'clock in the afternoon, and the thing that we hadn't been able to know or plan for was the fact that in this region, the weather comes in at three o'clock. And so we were standing at the base of this ridgeline, and the clouds came in faster than I've ever seen them do anywhere else. And all of a sudden, there was no visibility.
Everything around us got quite dewy and quite slippery very quickly. I was pretty scared, my heart was racing, particularly because of the slipperiness of the rocks. I just knew that there was no opportunity to lose any footing or you would be going down. You couldn't really see the drop beneath you, but we'd seen it from the bottom and we knew that any fall would be pretty serious. So we were climbing really, really carefully and pretty slowly.
I started to have all of these thoughts of guilt because we'd left our kids at home and I thought, Oh my God, I'm gonna fall and die in this place and noone's gonna find me. And I'm a terrible parent. I was being a little bit dramatic, but it felt dramatic at the time.
In my mind, I had just focused on the ridgeline, and I didn't think about what was on the other side. We got to the top and it was only about a foot and a half wide. The climb down on the other side was even steeper. And by this stage, everything was damp. We could barely see a thing in front of us, and I just sat down on the top of the ridge and I cried.
I was really worried that maybe we wouldn't get down. We had zero cell reception, so no one was going to come and get us. We hadn't brought a GPS phone or anything on this particular trip, which in hindsight was definitely a mistake.
Sitting on top of that ridgeline, once I'd given the panic a minute to subside, I had that realization that I didn't have a choice, and that being in a state of fear and panic was actually gonna do me a really big disservice and make everything more dangerous. So I needed to pull myself together, calm down, and think about how I could get down in the safest possible way.
Having been in situations before where I knew that panic was not my friend, I was able to draw on that a little bit, and use that to suppress that emotion of fear to the point that I could take action and get myself out of that situation.
Using deep breathing helped. I meditate fairly consistently in my daily life, and that was absolutely helpful to just slow down the nervous system and calm all of those physical responses to fear. I think the second part of it was being my own parent, and giving myself a very strong talking to that you are absolutely not gonna be sitting on a ridgeline when night falls, and that you need to just get your act together and get down.
My husband definitely took on the protector role. I think looking back on it, he was actually more scared than I was, but he felt like he had to rally a little bit himself to make sure that I was gonna be OK. So we just took a minute on the top of the ridge and we sat there and we breathed, and we thought, What's the best solution? Do we try to go back? Are we better to go forward? And at this point, we knew that we were closer to the second hut than we were to the first, so we decided it would be safer to try and just keep going forward, even though we didn't know what the terrain looked like.
We got down very slowly. I just kept telling myself, One step at a time, one step at a time. And also, Don't look down, don't look down. My husband and I worked pretty well together as a team, just coaching each other down, telling each other which footholds to use, which rocks might've been wobbly, where we could put our hands. And that way, just taking it as slowly as we possibly could, we were able to get down safely.
I remember getting close to the bottom of that ridgeline, and looking between my feet and in the very, very far distance seeing the next hut. Just feeling this absolute flood of relief, feeling like we were finally gonna get there.
I knew from past experience that if I thought clearly, I would be able to get myself out of a sticky situation. So that helped me, sitting on top of that ridgeline, to think that I've done this before. But if the panic starts to set in, that's when you're going to get into trouble. So go slowly, focus on taking everything one step at a time. Just solve the first small part of the problem in front of you, and then solve the next small part of the problem in front of you. And through that process, you'll get through it.
Allie Wines is the executive director of Protect Our Winters Canada. She grew up skiing, horse riding, and climbing trees in Australia before her career took her to London and then Toronto. For more information, you can visit protectourwinters.ca, or connect with Allie on Twitter @aliwines.
You can follow The Daily Rally on Spotify, Apple Podcasts, Stitcher, or wherever you like to listen. Subscribe to our newsletter and nominate someone to be featured on the show.
Lead Photo: Courtesy Ali Wines
Trending on Outside Online