Doug Walker's Fierce Love of the Outdoors
Remembering a leader whose talents were hard to match and whose enthusiasm was contagious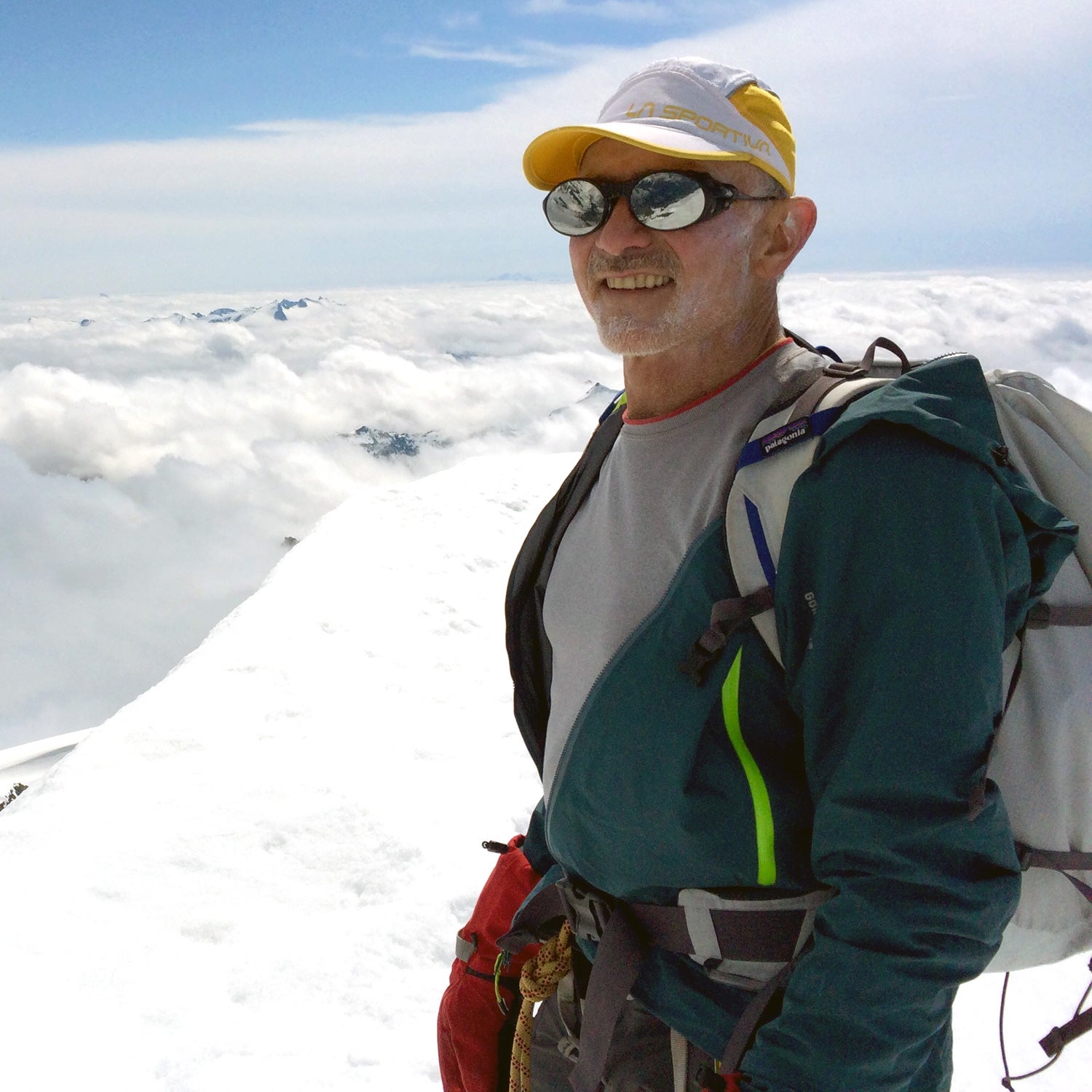 Heading out the door? Read this article on the new Outside+ app available now on iOS devices for members! Download the app.
Doug Walker's friends are fond of telling a college story about him: while other students took the stairs, Doug used to start his hike to class by rappelling down the side of his dorm at Vanderbilt University. He was a man bursting with energy, enthusiasm, and an infectious love of the outdoors.
I first met with Doug Walker at his office in downtown Seattle as he was sizing me up to become the new president of the Wilderness Society. He was the chair of the society's governing council at the time. I only knew a few things about him—he had been hugely successful in founding a software company (WRQ), and he was a veteran mountaineer. Doug started our conversation by rattling off statistics about how the use of our national parks was declining, per capita. He asked me: What was my take on that? I said that if we didn't fix the problem, we would lose the conservation movement. "I couldn't agree more," he said. Then he shared a huge, extensively researched paper on the subject he had written. 
Right away, I was impressed by his casual, friendly demeanor, instilled by his Southern upbringing. He had biked to work that day and would go to a climbing gym later. He had helped start a gym in south Seattle, the Seattle Bouldering Project, to introduce the joys of climbing to kids who traditionally had little access to the outdoors or to the opportunities the gym provided. For Doug Walker—mathematician, software entrepreneur, mountaineer, and philanthropist—getting kids into the outdoors was not just a policy paper but a crusade.
His love for the outdoors began early where he grew up in the foothills of the Smoky Mountains in Greenville, South Carolina, where his family had an old log cabin. That's where he first discovered that nature had the power to build self-confidence as well as camaraderie among friends and family. He spent summers there hunting, fishing, and running wild. "It was where he felt most comfortable and alive," says his wife Maggie, whom he met as a junior in college.  
In a humble way, Doug was always out in front—as a hiker, a climber, a friend, a leader. When it came to making public lands welcoming to all people and getting kids into the outdoors, he had no equal.
Doug has been described as a "climber's climber." He scaled some of the world's tallest peaks—Ama Dablam in Nepal, Mount Cook in New Zealand, the Matterhorn in Switzerland, and Mount Kilimanjaro in Tanzania, among many others. But most holidays you would find him hanging off a wall in Yosemite, Joshua Tree, or his beloved North Cascades.
As an avid hiker and climber, Doug only knew one direction, and that was up. His passion was introducing others to the mountains, starting with his own daughter, Kina, his go-to climbing partner. She remembers how "non-judgmental he was about taking anyone into the outdoors, and the way in which he believed in everyone." He had a way of adopting young friends, taking them under his wing, and helping grow them as mountaineers and people. Once your friend, he was your greatest champion, checking in by cell phone—often at the oddest of hours—and always making you feel great about your own work. That was the kind of mentor and leader he was for me and the Wilderness Society.
Doug freely gave of himself to others, which was apparent in every aspect of his life—his community work, mentoring, and networking with conservation organizations. For instance, I was always amazed at his ability to stay in touch with so many of our staff across the country. He knew things about our staff, about our work, and about current events long before I ever did, and would call me to discuss the latest turn of events. He would always say, "You knew this, of course." And I would say "of course," having no idea what he was talking about.  
In a humble way, Doug was always out in front—as a hiker, a climber, a friend, a leader. When it came to making public lands welcoming to all people and getting kids into the outdoors, he had no equal.
Doug was an early champion of creating a new program at the Seattle YMCA for getting youth outdoors. He was the founding chair of the Seattle Parks Foundation, which advocates for public space initiatives in the city, and was a big supporter of the Children and Nature Network Natural Leaders Project, which mentors and grows diverse, young advocates around the country for social and environmental issues. Most recently, he had been engaged in discussions with the Obama Administration in getting youth outdoors through programs like Every Kid in the Park.  
Doug died during a New Year's Eve snowshoe hike on Granite Mountain near Seattle. Ben Greuel, the Wilderness Society's director for Washington State, had accompanied Doug on this hike on other occasions. Ben says the trail up Granite Mountain is steep, gaining almost a thousand feet per mile as you weave your way to the rock platform that provides for a classic North Cascades vista—the enormous Alpine Lakes wilderness to the north, Mt. Rainier to the south and, on a clear day, Mt. Baker looming in the distance. Granite Peak was a classic Doug Walker hike—steep, accessible, and with a spectacular vista.  
On that fateful afternoon, Doug had left a group of fellow hikers to climb up the mountain alone, a trek he had made many times before, often simply for daily exercise. When he did not return to the trailhead, his hiking partners called for help. A number of organizations, including about 60 members of the King County Sheriff's Office Search and Rescue Unit, searched for him that evening and through the night.  He was found the next morning about two miles up the mountain in a field of avalanche debris. 
We were all shocked by Doug's departure because we all believed he was invincible. He was the last person we could imagine losing this way. While Doug may have given his last breath to the mountains he loved, he gave life to a conservation ethic focused on getting kids outdoors and ensuring that all Americans are able to enjoy our public lands. The shared legacy he created with his wife, Maggie, will endure because of their big hearts and fierce commitment over so many years. I am sure what he would have wanted most from us is not lengthy memorials (he could never sit still for long speeches), but rather to see new generations discovering themselves and coming into their own, as he did, through a great love and respect for our great outdoors. 
Lead Photo: Kina Walker