Grand Canyon Icon Katie Lee Passes Away at 98
The activist, singer, and writer died at her home in Arizona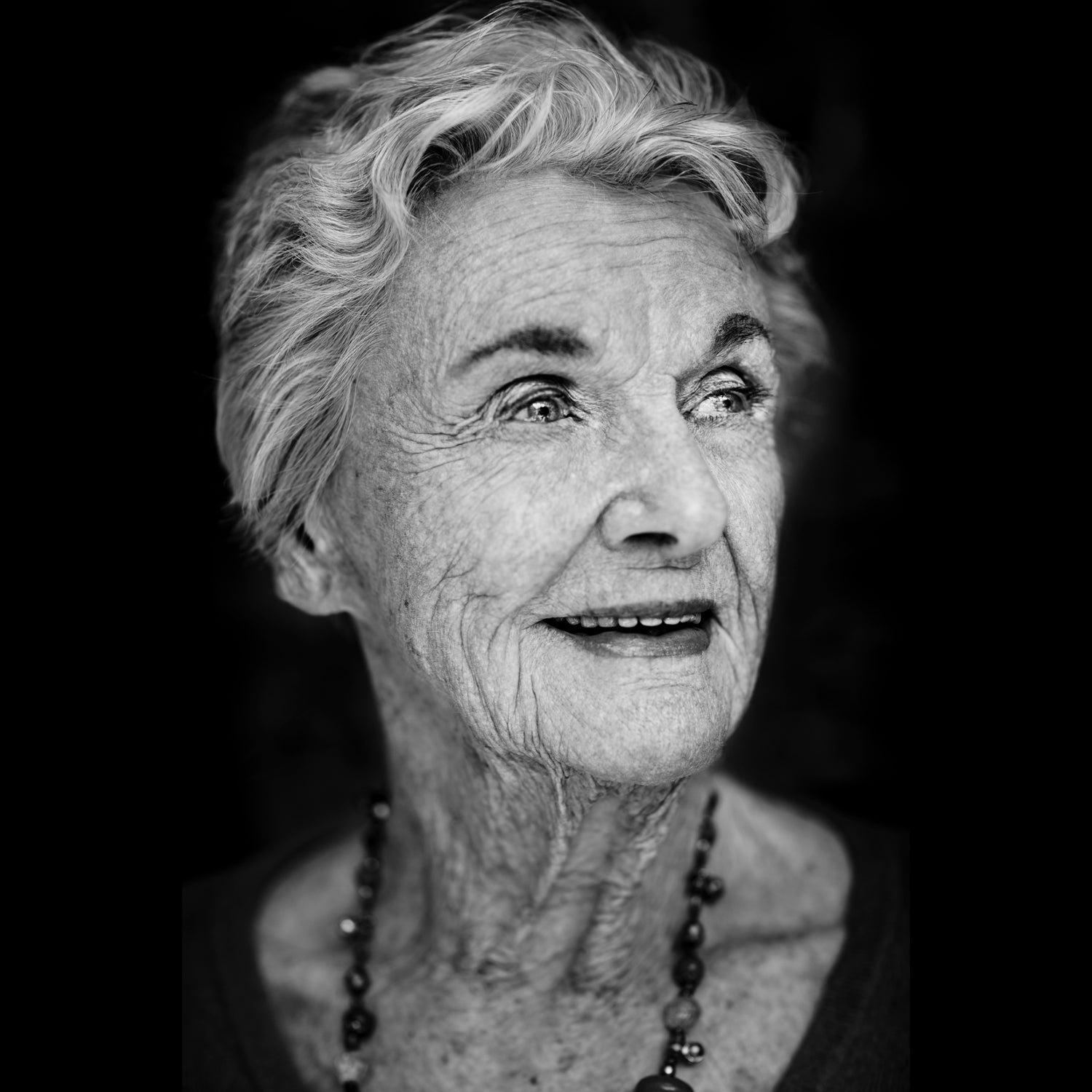 Heading out the door? Read this article on the new Outside+ app available now on iOS devices for members! Download the app.
Katie Lee—a noted activist, environmentalist, folksinger, river runner, and writer—has died at her home in Jerome, Arizona. She was 98.
Lee was born in 1919 in Tucson, Arizona. As a child, she had a natural talent for playing the piano and it seemed as if she might spend much of her life as a performer. Her career began as an actress on stage and screen in the '40s. By the 1950s, she'd turned to songwriting and folksinging, which took her on the road and to every state across the country for a decade. Legendary singer Burl Ives is reported to have said, "The best cowboy singer I know is a girl, Katie Lee."
But in 1953, her life changed course. She went home to perform, and at the afterparty at her family's ranch she watched a 16mm film of her high school friend, Tad Nichols, steering his first power boat run down the Colorado River in the Grand Canyon. "Holy mother of Mary—I've got to get there. But, even though I'd made great strides in Hollywood, I didn't have any money," Lee told me in an interview for Women's Movement. Nichols called her late that night with a solution. He said, "Bring your food and guitar—let's make it work." Lee made her first trip down the Grand Canyon, and would go on to become perhaps the best-known, and certainly among the most loved, of the canyon's many characters.
Soon she was spending whole months on the Grand Canyon and San Juan Rivers. She became just the third woman to run all of the Grand Canyon's rapids. Once she paddled Glen Canyon, she became enthralled. "That's when the 186 miles of pure Eden that is Glen Canyon captivated me and made me its slave," Lee said.
Before the Glen Canyon Dam was built in 1956, Lee spoke with a fiery—and often foul-mouthed—passion against the dam's construction and her plight did not extinguish for the the following six decades. "There are good dams that are built for the right reasons and in the right place—but this dam was built in the wrong place, for the wrong reasons and there are many across the country. When you kill a river, you kill everything around it for many many miles," she told me in 2015. She would go on to work closely as an advisor and activist for the Glen Canyon Institute, a non-profit that advocates for the Colorado River to return to a free-flowing state. She also authored five books including her nonfiction narrative, Glen Canyon Betrayed, with an introduction by Terry Tempest Williams.
Along with activists like Edward Abbey and David Brower, Lee was an environmentalist before such a phrase even existed, though she remained relatively unknown compared to others of her generation. (Her widest audience may have come in the 2014 award-winning documentary, DamNation.) But to those who were deeply involved with the canyon, Lee was an icon. "I knew Katie for over ten years," says Eric Balken, executive director of the Glen Canyon Institute. "She was always a fiery character, and she was one of the most passionate environmentalists to have existed. These last few years, she became more peaceful. She seemed ready to pass the environmental torch on to the next generation."
Richard Martin, Lee's friend and neighbor, says that Lee had experienced a few minor strokes in recent months. Yet when he talked with her on the phone a few days ago, she energetically sang a song and laughed heartily. "Katie had a special way of describing nature that made you really feel there," he says. "But people aren't as interested in the places that Katie wrote about as they used to be. Contemporary life has gotten so extreme that I don't know what people want when they go into the wilderness, with tours and rental boats. We built the boats, and it was exciting to do the journey our own way. I see that way of life passing by. I think Katie's books will serve as a reminder of how these places used to be. I think that will be one of her legacies."
Lead Photo: Ben Moon