The Hardest They Come
Our former editor on finding the embodiment of the unkillable idea of literate badass adventure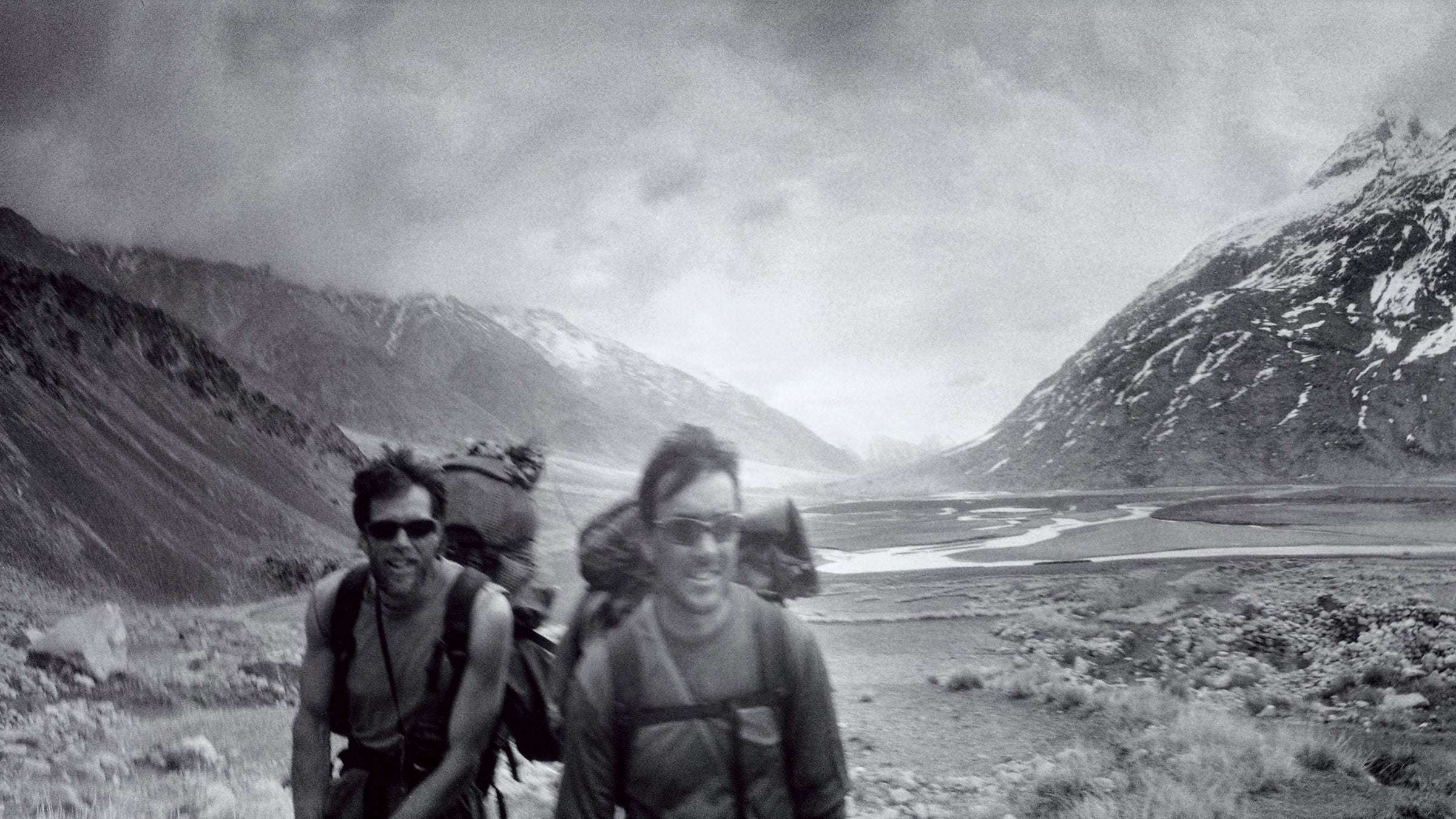 Heading out the door? Read this article on the new Outside+ app available now on iOS devices for members! Download the app.
When I became the editor of Outside in early 1999, the 22-year-old magazine was riding impossibly high—and falling apart. In one of those mysterious temperamental spasms that sometimes grips even thriving publications, most of the editorial team that had brought so much success and acclaim in the nineties abruptly decamped for opportunities elsewhere, taking key contributors and vast stores of institutional memory out the door.
As part of the reboot, I took one of my luckiest steps on the way to reimaginging a 21st-century Outside by hiring a dark-horse freelancer named Mark Jenkins as a monthly columnist, making a bet that he could uphold the heroic standards of predecessors like David Quammen, Tim Cahill, and Randy Wayne White. It paid off. Jenkins—climber, endurance athlete, ethicist of risk, connoisseur of dicey situations, orthopedic basket case—turned out to be the perfect writer at the right time, and the living embodiment of the unkillable idea of literate badass adventure that has been Outside's guiding star.
All of his reportorial and expeditionary audacity, along with his predilection for the ill-advised and the near fatal, are on spellbinding display in his synoptic post-9/11 chronicle of traversing a half-forgotten region of Afghanistan ("A Short Walk in the Wakhan Corridor," November 2005). So evocative that you can smell the opium fumes and yak dung, his prose delivers a hair-raising vision of geopolitical explorations as both dream and nightmare. Mark survived to tell the tale—and, I'm proud to say, so did Outside.
—Hal Espen, Editor, 1999-2006