How Fleet Foxes' Frontman Cured His Burnout with Adventure
Robin Pecknold was in no rush to follow up his band's 2011 hit indie album. In the six-year break leading up to the band's forthcoming record, he's been hitting trails and waves around the world.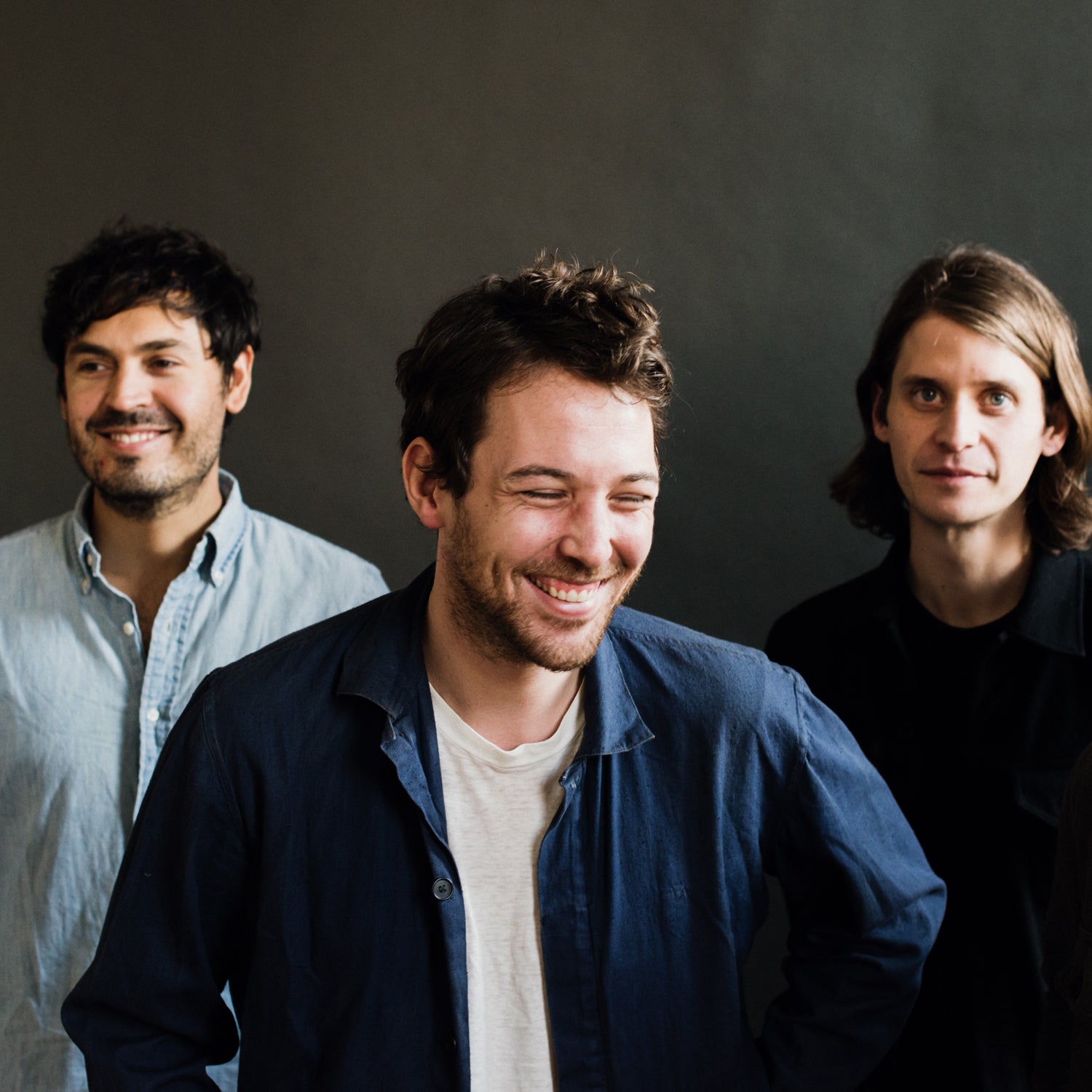 Heading out the door? Read this article on the new Outside+ app available now on iOS devices for members! Download the app.
The indie band Fleet Foxes, known for their lush, intricately arranged folk-rock, achieved new heights with the release of their second album, Helplessness Blues, in 2011. The record reached number four on the Billboard 200, was nominated for a Grammy, appeared on dozens of album-of-the-year lists, and set up the band for a worldwide tour. But after the fanfare died down, the band and its leader, Robin Pecknold, all but disappeared until this past spring, when they announced the release of Fleet Foxes' third album, Crack-Up, on June 16.
Many fans have been wondering what took so long. "I was working on it the whole time, directly or indirectly," says Pecknold, who turned 31 in March. But he was also enjoying a reprieve from the nonstop process of recording and touring that began shortly after he and guitarist Skyler Skjelset graduated from high school. Pecknold, who grew up exploring the mountains of the Pacific Northwest, finally had time to learn to surf, embark on solo backpacking trips, and even visit Everest Base Camp in Nepal. "I was in the mindset of wanting to do the opposite of the stuff that I had been doing," he says. The trips helped condition him to get back in the studio and find the focus needed to finish Crack-Up, the band's most ambitious work yet.
The group's music has come quite a ways since the mid-2000s, when Pecknold and Skjelset first started making music for what would become the Fleet Foxes. The childhood friends created a bucolic sound with undertones of '60s pop and baroque folktales unlike anything else being released at the height of the indie-music wave. "The nature imagery on the first couple of records was mostly borne out of trying to match or mirror the feeling of the music," Pecknold says. His lyrics described hummingbirds, forests, and sun-dappled hillsides, inspired in part by a childhood spent outside. Although he lived in a suburb of Seattle, Pecknold remembers trips to his grandparents' house near the mountain town of Leavenworth, hikes in the Cascades, and ski days at Stevens and Snoqualmie Passes.
Ironically, I spent more time outdoors after we stopped touring for the second album than in my whole life before.
After leaving high school early to pursue his music and getting picked up by the Seattle label Sub Pop, Pecknold found that he had time for little else besides the band. In 2012, after completing two critically acclaimed albums and two world tours, tensions formed among bandmates, and Pecknold was exhausted. "I was kind of in this submarine of touring or recording," he says. "I just wanted to do something different."
So he started traveling. "I finally was able to be outside to the extent I wanted," Pecknold says. "Ironically, I spent more time outdoors after we stopped touring for the second album than in my whole life before." He returned to the Cascades to backpack, flew to Kauai to hike the Kalalau Trail, went wolf watching in Yellowstone, and explored eastern Nepal, making it all the way to Everest Base Camp for the beginning of the 2013 climbing season. "I just went up to Base Camp, looked around, and then walked back down to the lodge," he says. "But it was crazy."
Later that year, Pecknold moved to New York and enrolled as an undergraduate at Columbia University. He still got out on the weekends, hiking in the Catskills and Adirondacks and teaching himself to surf on Montauk and Fire Island. During breaks, he went on surf trips to Hawaii, Panama, and Nicaragua. "Some of these trips were punishing physically," Pecknold says. "But it was cool to be doing things that were humbling and that made you feel small. I like to do things where I feel like a beginner, because it makes you focus in a different way."
Pushing himself into new environments, Pecknold explains, made "the extremity of recording the album more tolerable." By the summer of 2016, he and the rest of the band were on their way to finishing Crack-Up. While Pecknold doesn't think his travels directly made it into the album, he draws a comparison between the album's music and the incredible sights he encountered. "On this record, more so than in the past, some of the sections are like landscapes," he says. "There is a static quality, more like you are looking at it than you are listening to a section of music."
With its sprawling sound and nonlinear editing, the album is sure to make a statement. Dark and unpredictable forces seem to pervade the album, like the ominous storm on the Hiroshi Hamaya album cover, and its tracks jump from intimate ballads exploring the nature of perception to sweeping, dissonant songs about the crumbling of society. The songs' arrangements are more complex and Pecknold's imagery more evocative than ever before. "But I know my eyes, they've often lied, and I move like blood, like fire and flood despite you," Pecknold sings on "Fool's Errand."
Now, with the record out, Pecknold is ready to go back on tour—and do things differently this time around. He plans to go surfing while the band is in Australia and is excited to explore Iceland during their stop there. He'll also follow bandmate and ultrarunner Morgan Henderson on morning runs before playing shows throughout Europe and North America. "We are going to carve out time to get outside," he says.
Trending on Outside Online