How to Harness the Spirit of Shackleton—Today
Canadian Kate Harris' sure-fire two-step guide on how to become a modern explorer.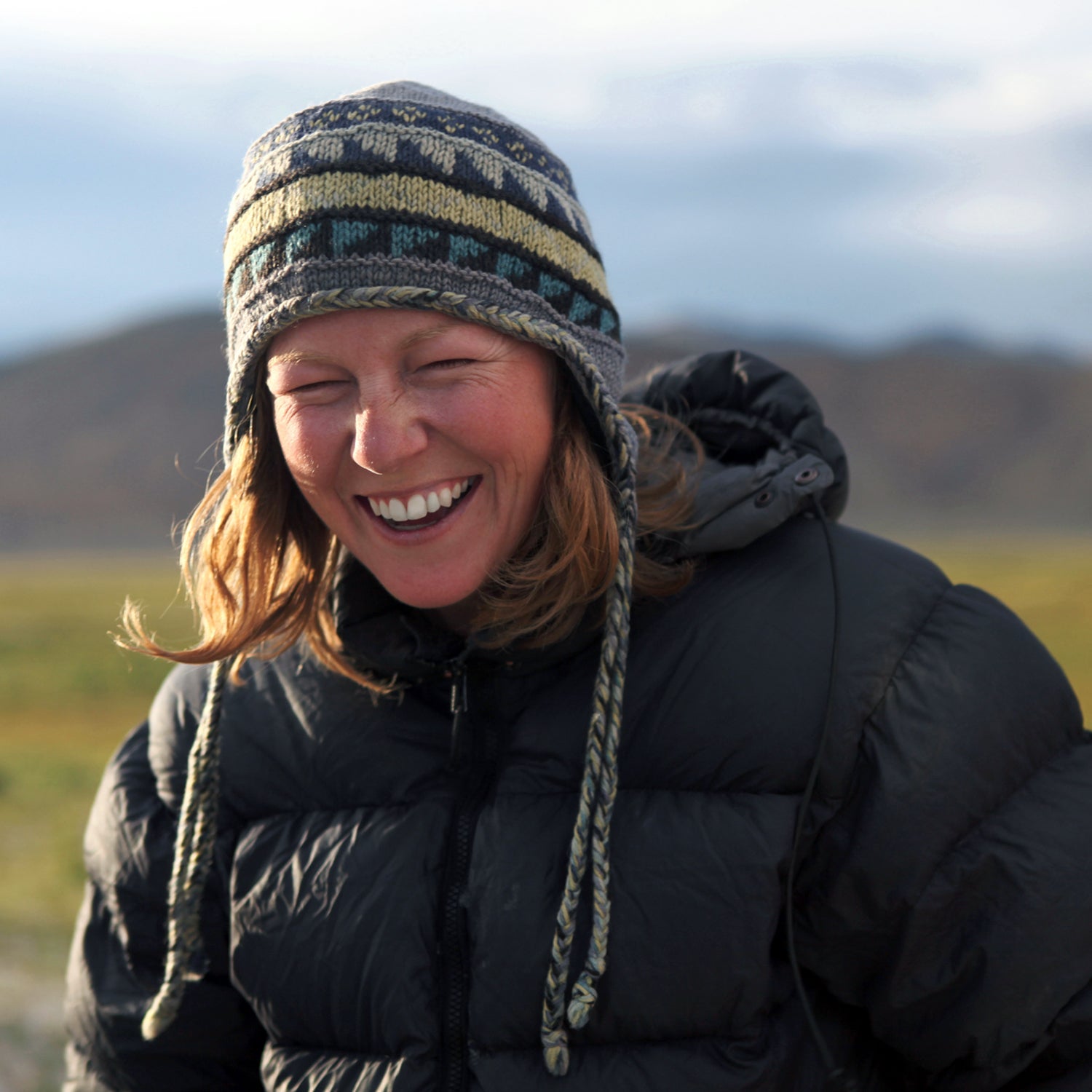 Heading out the door? Read this article on the new Outside+ app available now on iOS devices for members! Download the app.
Kate Harris is an adventurer with a penchant for tiptoeing across national borders.
In 2011, she and childhood friend, Melissa Yule, won a $10,000 grant to bike the Silk Road, the historic trading route that winds more than 6,200 miles from Turkey to northern India. Harris' documentation of the 10-month trip, which included a clandestine 600-mile jaunt in Tibet without authority of the Chinese government, cemented the 31-year-old Canadian's reputation as an adventurer, travel writer, and photographer. It also sparked her fascination with borders and how they split apart not only people, but entire ecosystems.
This winter, Harris is headed on a new expedition to the region where Tajikistan, Afghanistan, China, and Kyrgyszstan collide. For roughly six weeks in February and March, she'll join MIT glaciologist Alison Criscitiello, and geologist and mountaineer Rebecca Haspel, to ski traverse the eastern Pamir mountains, tracking the migrations of Marco Polo sheep and studying the impact of border fences on the herds. Harris calls this new adventure Borderski. It's "a parable, in many ways, for life on our increasingly tamed and walled-in planet," she says.
Harris hopes that Borderski's accompanying documentary film, reports and photography will "galvanize people to question how fences of all kinds shape the world, and as a result, make a bold new case for wilderness conservation across them." It will be a wild adventure. The Pamir plateau—or Bam-i-Dunya, Persian for "the Roof of the World"—is, as Harris explains, a territory of extremes. Altitudes climb above 13,000 feet, winter temperatures plummet below negative 40 degrees Fahrenheit, and constant winds harden the snow into concrete. 
"As Ellen Meloy puts in her book Eating Stone," Harris says, "'the mind needs wild animals. The body needs the trek that takes it looking for them.'"
Harris' 2-Step Guide to Becoming a Modern-Day Explorer
1. Make Yourself Uncomfortable
"Forget planting the first flags, leaving the first footprints," says the Explorers Club member. "It's still possible to be an explorer in the root sense of the word, which in Latin is ex-plorare, or 'go out' and 'utter a cry.' Exploration, then, means venturing beyond all your usual borders and giving expression to that experience, hopefully in a way that expands human consciousness, that makes the world anew."
2. Return Home
How do you know you've had a successful exploration? That's easy, according to Harris, who lives in the remote northwestern town of Atlin, British Columbia. The answer lies in T.S. Eliot's poem, Little Gidding:
"The end of all our exploring / will be to arrive where we started / and know the place for the first time."