Sponsor Content: YETI
How to Nail Your Next Adventure
Research. Packing. Gear prep. Maximizing fun. Here's everything you need to know to pull off your next backcountry mission.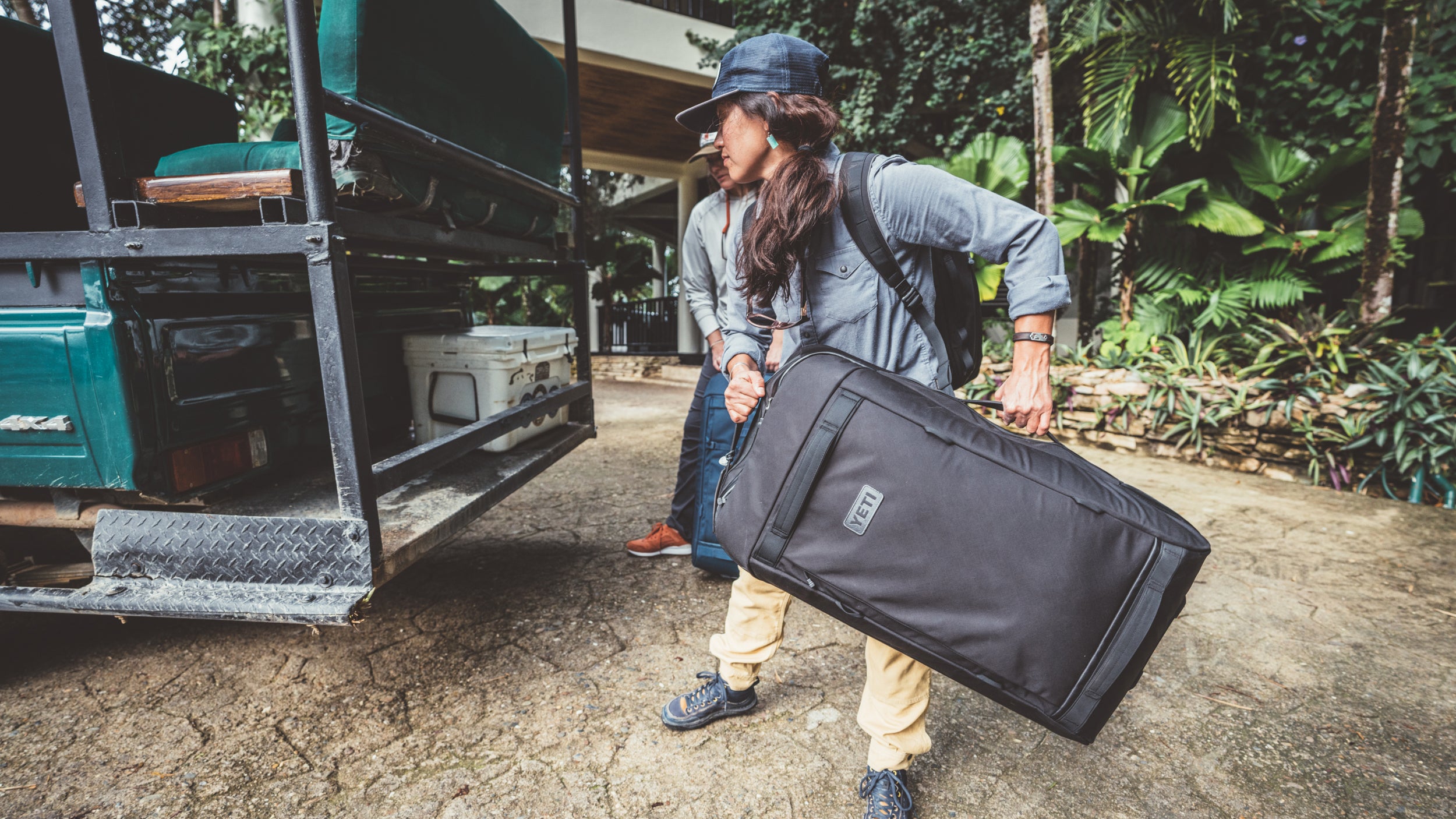 Nick Kelley(Photo)
We all drool over the epic adventure photos on the internet, from stunning camp portraits to grip-and-grins with pike on the Rio Grande to panoramas over craggy peaks at sunrise. What we don't see is that those photos are the end result of hours—or even days and weeks—spent preparing to make it happen. So how do we make sure our best ideas actually come to fruition? These days, with high-tech gear and planning tools, it's never been easier to pull off backcountry missions, but there's a lot of less-than-sexy preparation that goes into facilitating a good time too.
We tapped three YETI ambassadors—professional skier Cody Townsend, angler Oliver White, and climber Brittany Griffith—for their hard-earned insights on how to ensure a dream trip come to life, from pre-trip planning to full-on execution in the field.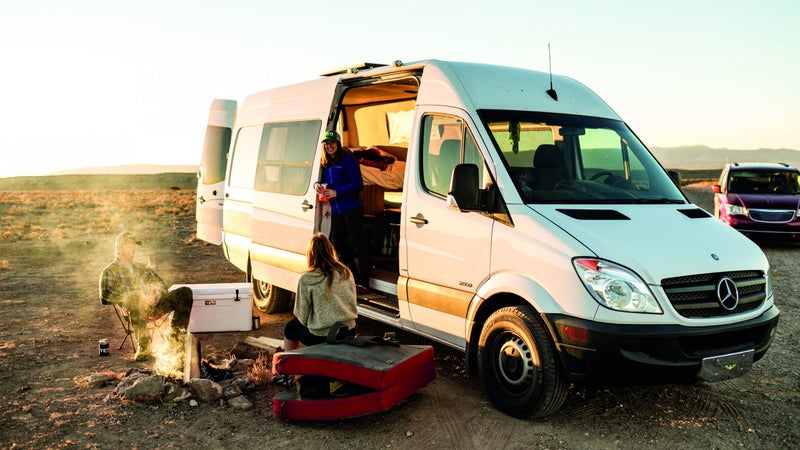 Pre-Trip Planning
First, Gauge Your Enthusiasm
For professional skier Cody Townsend, who skied 36 of the 50 classic ski descents of North America (a mission he's calling The Fifty Project), enthusiasm is a good initial indicator. "If it's a trip I'm super motivated by, I'll figure out a way to learn every detail about it and prepare for it in the best possible way," he says.
Take a First Pass on the Internet
First comes the research phase. Maybe you need to figure out the water levels of a river at certain times of year, or determine if there's potable water along your route, or learn about what the weather is typically like. Townsend takes to the internet, reading trip reports and magazine stories, and then uses mapping platforms and weather forecasts to dive in deeper.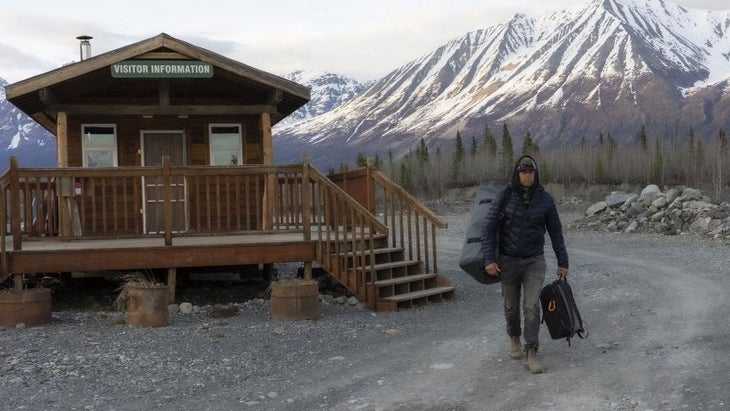 And Then Get Local
Angler Oliver White has been on far-flung adventures from Guyana to the Seychelles, and he's a believer in being overprepared. "If I'm fishing domestically, there's going to be information readily available. And then I'm ultimately looking for the local guy or gal. There's always somebody in each location who is the regional expert," says White. "Internationally, I'm looking for a partner in crime."
Embrace the Spreadsheet
Both White and Townsend are big spreadsheet guys. "On my biggest trips, I'm making huge spreadsheets. I lay out all my gear and run through every item, and then I do it again," says Townsend. "It feels really nerdy. No one equates spreadsheets and adventures, but they go hand in hand."
Pack Strategically
White knows that subpar packing has the potential to ruin your trip before it even starts. His strategy: check two YETI Panga duffels—which, White says, "are nearly indestructible and completely waterproof"—and split your gear between them so you still have a single kit if only one bag shows up when you land on the other side of the world. He also carries on a bag with items he can't afford to lose, like his wading boots. "I'm going to wear those every day, and if I don't have them it's going to ruin my trip," he says.
In the Field
Over-Index on the True Essentials
Brittany Griffith, a climber and camp cook for Patagonia, has spent 25 years living in a van and understands the ways trips can fall apart. "Think about the things that make you anxious, things you might run out of, like gas or cooking fuel or water. The real essentials," she says. Always be thinking ahead: "If you don't have that kind of stuff hovering over you, you're going to have a way better time," she says. "And if the weather stays good and you want to extend your trip, but you're out of essentials? You don't want a lack of preparation to be the reason you can't stay."
Assign Everything a Home
Staying organized in the field is crucial. White likes to use a bunch of YETI's Crossroads Packing Cubes to organize his belongings. Griffith hangs anywhere from five to ten of YETI's Camino Carryalls, soft-sided flat-bottomed tote bags, on the walls of her van. She takes one into the grocery store, and the others are color coded (the sand one has breakfast items like coffee and powdered milk, and the navy has cleaning supplies). "You don't want to always be looking for something."
Trust Your Gear
Townsend's trip took months. "We were very prepared for it, but at the same time, there was no way to truly prepare something like that," he says. Townsend had Panga waterproof duffels that held all of his important gear. "In the PNW you're going to encounter snow and rain, and it was the perfect bag. I knew all my stuff was going to be dry." White swears by the Panga duffels as well. "They're 100 percent waterproof. When I get out in the field I can just throw it in the boat or strap it on top of a truck and never think about it again," he says.
Another important piece of gear Townsend has grown to rely on is the Crossroads 27L backpack, having just taken it with him on his trip to Mt. Saint Elias—another stop along the Fifty Project. "Having been lucky enough to travel the world and through nearly every environment, I've grown to appreciate durability more than anything in the products I use," Townsend said. "The YETI bags are the only bags I've ever used that don't show wear and tear, that look as good as the day I got them and seem to last forever."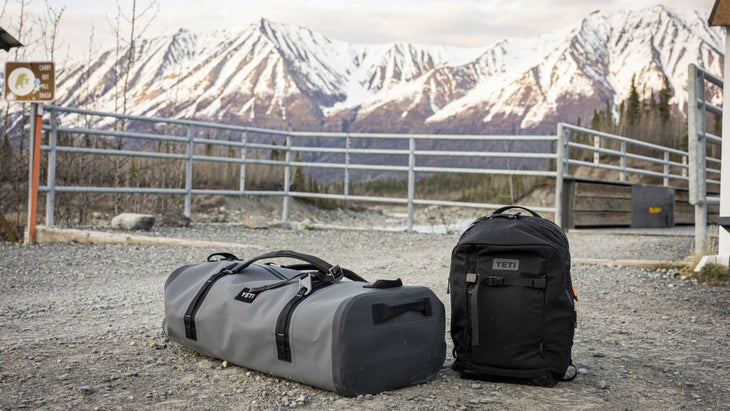 Be Flexible—and Remember to Have Fun
Ultimately, the key to a successful adventure is flexibility. "If you try to force it, that's when you get yourself into trouble," says Townsend. "It's a mindset: roll with the punches and adapt."
And don't forget to make time to indulge in creature comforts and bring along a few items to lift your spirits—or just up the fun factor. Griffith always brings games, like Bananagrams and cards. White brings a Bluetooth speaker. And no matter what, Townsend always makes sure he has a good cup of coffee.
---
Headquartered in Austin, Texas, YETI is a global designer, retailer, and distributor of innovative outdoor products. From coolers and drinkware to backpacks and bags, YETI products are built to meet the unique and varying needs of diverse outdoor pursuits, whether in the remote wilderness, at the beach, or anywhere life takes our customers. By consistently delivering high-performing, exceptional products, we have built a strong following of brand loyalists throughout the world, ranging from serious outdoor enthusiasts to individuals who simply value products of uncompromising quality and design. We have an unwavering commitment to outdoor and recreation communities, and we are relentless in our pursuit of building superior products for people to confidently enjoy life outdoors and beyond. For more information, please visit www.YETI.com.
Lead Photo: Nick Kelley
Trending on Outside Online