Sponsor Content: LAND ROVER
The New Rules of Adventure: California
With endless and varied landscapes bookended by the Pacific Ocean and the Sierra Nevada mountain range, California is a hotbed for modern adventure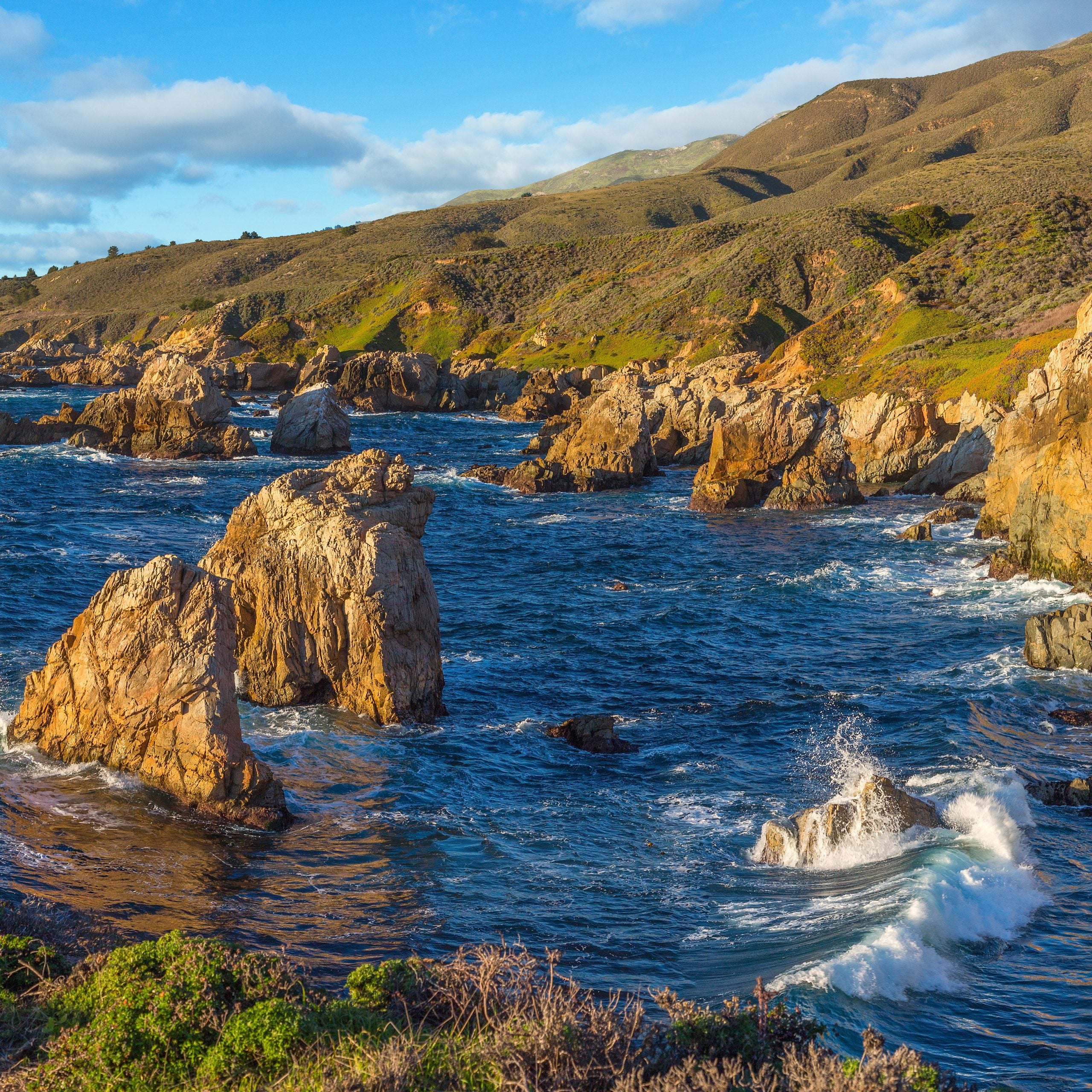 It's no joke that in California, you can ski and surf in the same day. And a modern breed of adventurers is taking full advantage, finding new and inventive ways to explore the state's bounty. Here, we present three new rules of California adventure. Want more? We teamed up with Land Rover to round up some of the most unique adventures in every corner of the country.
Rule #1: Forests Are for Bathing
Sometimes the hardest thing to do is nothing at all. Enter forest bathing—known as shinrin-yoku in Japan, where the concept originated—where the point isn't to do as much as you can, but to slow down and fully experience everything around you. Book a private experience through Redwood Adventures in Orick, and certified forest-therapy guide Justin Legge will take you into the woods for a stress-relieving saunter. Sister company Elk Meadow Cabins offers lodging nestled amid the Redwood National and State Parks, fully outfitted so you can cook all your own meals without the need to eat out. Can't get enough of the redwoods? Head 30 minutes north for a walk along the new Redwood Canopy Trail at Trees of Mystery, where sky bridges connect the trees 50 to 100 feet off the forest floor.
Rule #2: Glamping Is the New Camping
A grove of hammock-ready redwood trees might just be the coolest item ever to grace a list of lodging amenities. And at AutoCamp Russian River in Guerneville, that's just one of the possibilities. Here you can try a retro Airstream trailer on for size or stay in a luxury canvas tent outfitted with hardwood floors and cushy furniture. Bring a cooler packed with campfire-friendly ingredients or pick some up in the on-site shop: you'll have access to a fire pit and all the cooking gear you need to let the open flames flavor your dinner after a day of kayaking along the Russian River or hiking through a thousand-year-old redwood forest.
Rule #3: Test Drives Are Best Done Off-Road
When you think of the iconic Quail Lodge and Golf Club, off-roading probably isn't the first amenity that comes to mind. But because Land Rover has set up one of its experience driving centers here, it's actually one of the best places to cut your technical off-road driving teeth. Hop behind the wheel of the all-new 2020 Defender and your instructor will coach you through steep two-track descents, technical log pile up-and-overs, and tight hairpin turns. Experiences range from one-hour to full-day affairs, so there's something for every driver.
 
Trending on Outside Online