Indefinitely Wild
Tough Times in Big Sur, California's Coastal Paradise
First a massive wildfire, then record flooding, and finally the Pacific Coast Highway was knocked out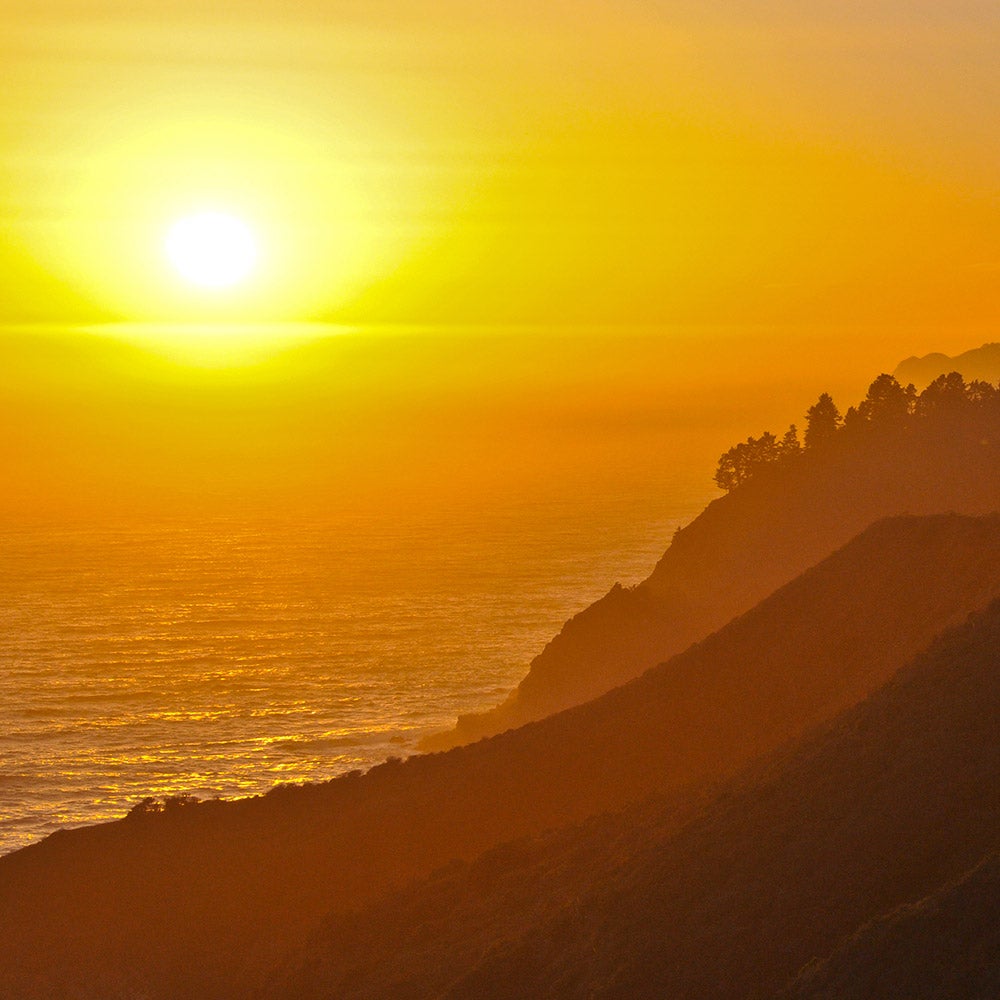 Heading out the door? Read this article on the new Outside+ app available now on iOS devices for members! Download the app.
Somewhere between the plunging cliffs, crashing surf, and towering redwoods, a few hundred people have managed to carve out a permanent home in Big Sur, California. Most of the time, it's near as you can get to paradise.
But the last eight months have been something else entirely. First, a massive fire raged for 83 days, burning over 132,000 acres in the coastal region. Then record rainfall caused flooding and landslides. And those have destroyed the only two roads that transit the region, effectively turning it into an island. Cut off from the outside world, its residents are putting a brave face on day-to-day survival. 
I'm friends with one long-time resident. Betty Withrow has lived in her small home, way up a dirt road in the Santa Lucia mountains, since 1973. The view from her front yard is surely one of the grandest to be found anywhere in the world, but Betty has to hustle to make living here work. She knits clothing by hand, delivering it to local businesses down on the coast. While she's out doing that, she'll pick up honey from local farmers, and deliver it to area restaurants. She'll send you some too, if you email her. 
The sharing economy has been a boon for Betty. She rents out a room in her house on AirBnB, and a field where bikers used to party every summer is now available on HipCamp. A published author, she also hold writer's retreats, and workshops. Before the Internet, Betty's little slice of heaven was a virtual secret. Now, it's how she pays her bills. 
Big Sur's beauty has historically been a reliable draw for tourist dollars. Three to four million people visit each year, most traveling north to south, down the famous Pacific Coast Highway. That all changed in July, when someone left a campfire unattended, and it grew into a massive wildfire, just a few miles north of Betty's farm. For three weeks, it threatened to move into her valley. 
"I lived out of my suitcase during that time, not knowing how it was going to turn out," Betty wrote me, over email. She has satellite Internet at her house, a lifeline to the outside world. The little community of isolated cabins in the valley where she lives is connected to pavement by a single dirt road. A couple years ago, they cleared a rough path through the forest, giving residents another route out, in case of fire. Betty keeps extra gas around for her Subaru, should she needs to flee on a moment's notice. On California's drought-stricken central coast, you never know when a wildfire might start. 
This fire went on for longer than anyone thought, dominating news coverage of the region, and pumping giant clouds of smoke down onto the coast. You could see the fire from space. It was enough to turn off the tourists. "There was almost no business down on the coast," Betty tells us. She also had to cancel all her visitor bookings for the summer, due to the risk. "I leaned into my writing work, paid more attention to details, got rid of tons of stuff that I didn't really care about anyway."
In the 44 years Betty's lived in Big Sur, she's raised four children, and five grandchildren. She's used to the occasional bad year. But this is the first time she's ever seen the area so challenged. "We had high hopes for autumn," she says. But the fire raged on longer than anyone expected. It wasn't fully contained until October 12th. "And by then, people had made other plans," she explains. Tourists had already booked vacations elsewhere. 
A bad year turned worse as California's historically rainy winter kicked off just as the fire was contained. Big Sur was smack in the middle of the atmospheric river that sent storm after storm charging at central California. A total count of the season's rainfall isn't yet available, but it will be measured in feet, not inches. "When the rains came, I was glad to live on high ground," says Betty. "Then the mud started flowing." 
Betty's farm is about six miles down a dirt road that runs along the ridge of the mountains. That connects to Nacimiento-Fergusson, a notoriously dangerous, one-lane paved road that winds up from the Pacific Ocean, then down onto the Army's tank training base at Fort Hunter Liggett. It's the only road in the region that traverses the mountains, east to west, but most people avoid its blind corners, and unprotected thousand-foot drop offs. Betty's usual run for supplies takes her all the way up the coast to Monterey. The nearest gas station is 20 miles away, if you turn south once you reach the coast. Getting to or from her house is never easy, but for much of this winter, it was impossible. 
Betty is famously unflappable about local road conditions. A couple years ago, one of her ex-boyfriends and I excavated a large boulder that erosion was exposing on the road into her house, scraping the bottom of her car. She sat in my truck, and gave us instructions, as I broke the handle off a shovel, then eventually managed to dig up the rock, and roll it down a hill. Her little all-wheel drive Impreza is the minimum viable transportation into her property when the weather is good. I honestly have no clue how she manages to get it in and out when it's raining. I guess four decades of experience will do that to you. But this winter, even she stayed off the road. 
"There were lots of days where driving was just not a good idea," she says, probably understating the danger. "And there were many days when big trees fell on the ridge roads." The state is notoriously slow to clear these rural routes, so Betty and neighbors grab chainsaws, and do it themselves. 
People who live in rural areas tend to keep a few extra supplies around. Betty's no different, and additionally benefits from fresh water springs, and an apple and avocado orchard on her property. So she never has to worry too much about the basics, but keeps a Remington 870 on hand just in case she wants to add a little more protein to her diet. The weather, the road closures, and the lack of tourists hit Big Sur residents hard, but it was nothing they weren't prepared to deal with. 
Then the worst came in mid-February, when a homeless man living under Pfeiffer Canyon Bridge, in northern Big Sur, noticed cracks in its supporting pylons. CalTrans quickly closed the bridge to traffic, and this week is demolishing it. Construction of a temporary one-lane bridge should begin immediately, enabling residents to bring supplies down the coast, but tourist traffic won't again be possible until the bridge is replaced, which is optimistically planned for a full year from now. Landslides and erosion have also closed the PCH at various points in the region's south. It's currently closed at Ragged Point. And, even Naciemento-Fergusson is said to be impassible in places. The state has had to evacuate some residents by helicopter. 
"Just as we were saying that we thought soon it would be over, we learned that the bridge had failed," Betty explains. "Most of my customers in Big Sur have been closed for weeks. People are hanging on by a thread, using ingenuity to organize craft fairs or funding sites to make it through till the roads open."
The bridge outage has made a bad year a disastrous one. At the Esalen Institute, a tony healing retreat and hot springs, 70 staff and guests had to be evacuated by private helicopter, at what must have been enormous cost. Local businesses don't have enough food on-hand for guests, let alone their staffs. Since supplies can't get in via road, the state has had to deliver some emergency rations by helicopter, and has established a foot trail that bypasses the damaged bridge, enabling residents to hike past the outage to ferry in supplies, or simply to leave for the outside world. 
Kate Woods Novoa, who runs the Big Sur Kate blog, is providing daily updates on conditions there. She writes that authorities are checking IDs of anyone they find using local roads (and even the bypass foot trail), and are citing anyone who isn't a resident. Photos of the spring wild flower bloom are interspersed with one of the damaged bridges, washed out roads, and construction crews. 
Betty tells me that she's somehow able to get her little Subaru east, down Naciemento-Fergusson's easier side. From there, she takes the 101 north to Monterey, and the outside world. It's a 108-mile drive that takes three to four hours. On Thursday, she's making the trip to ship me some honey. 
Now that the rain has lifted, she's optimistic about the rest of the year. "Big Sur is hurting bad, but I am maintaining a positive attitude," she writes. The PCH should open to the south in the next couple of weeks, and her property is uniquely accessible, thanks to that little road that runs over the mountains. People are already starting to book summer visits. 
Until then, Betty is still hustling. "Soon I will have two delivery routes," she says. "I'm already driving way too much, for far less money. What can I say? This is home."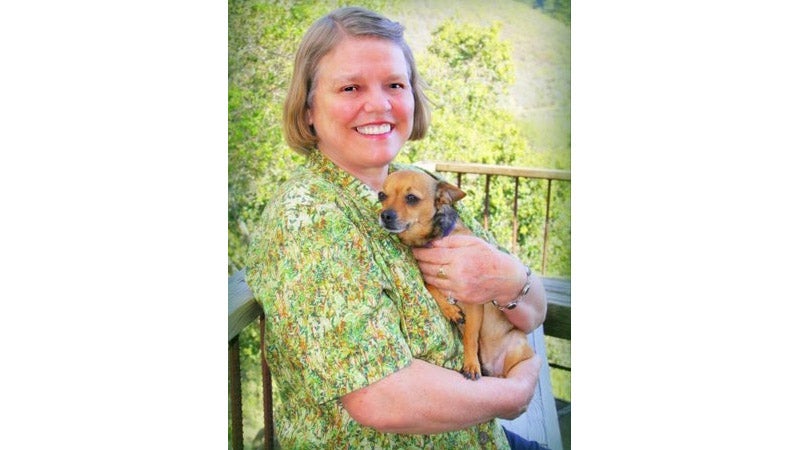 Trending on Outside Online