Obituary: Doug Tompkins (1943-2015)
The North Face co-founder left an indelible mark on outdoors recreation and environmentalism here and abroad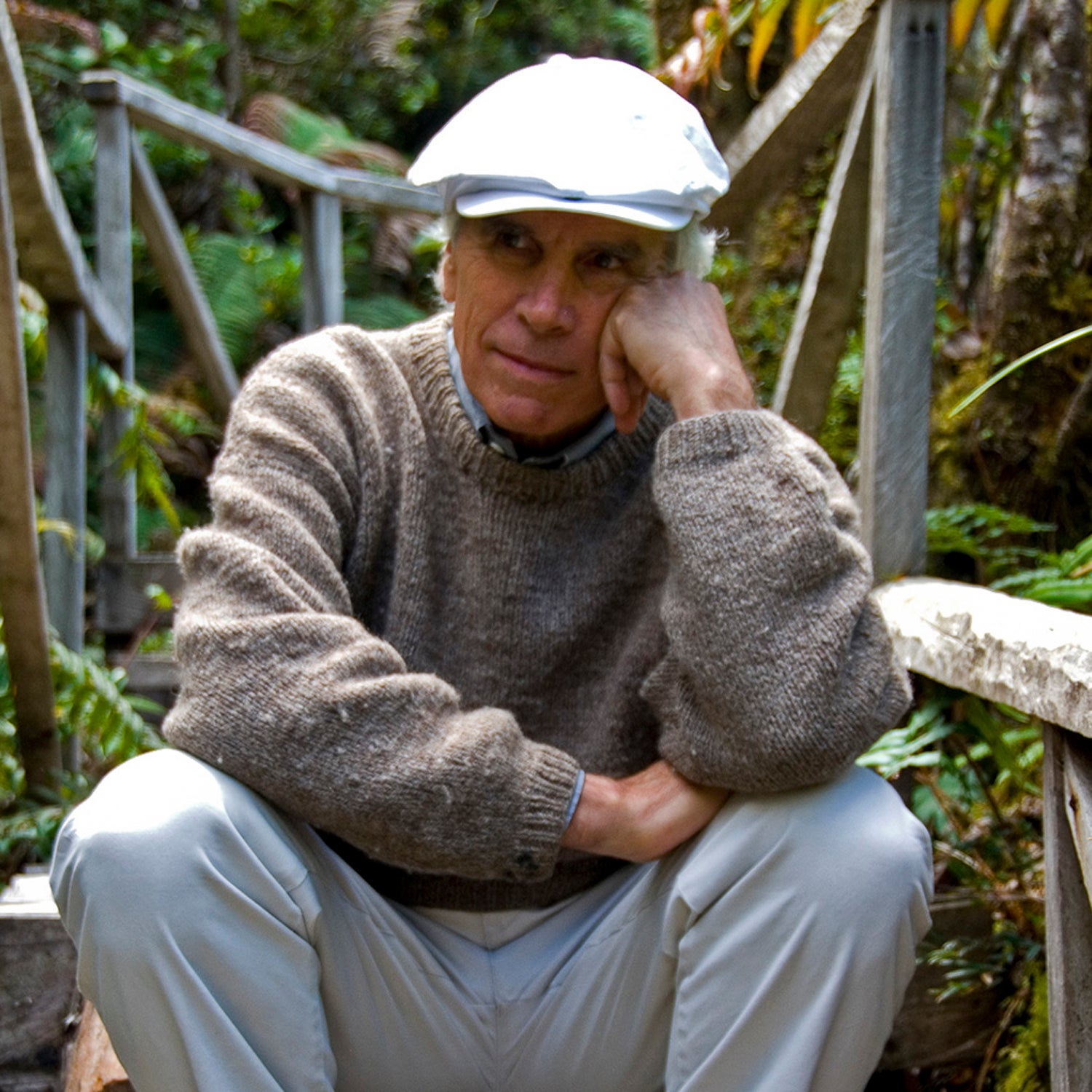 Jimmy Chin(Photo)
Heading out the door? Read this article on the new Outside+ app available now on iOS devices for members! Download the app.
Douglas Rainsford Tompkins, the founder of outdoors gear and apparel companies North Face and Esprit, died on Tuesday of severe hypothermia after a kayaking accident in Chile. Gusting winds and the resulting waves—some as high as nine feet—overturned his kayak on Lago General Carrera, a 714-square-mile lake separating Chile from Argentina. The lake is north of Patagonia Park, a 200,000-acre former sheep ranch that Tompkins and his wife, Kristine McDivitt Tompkins, the former CEO of Patagonia, were rewilding in an effort to create a national park.
According to a Patagonia Park employee, Tompkins was kayaking with five friends—Lorenzo Alvarez (founder of Bio Bio Expeditions), Weston Boyles (head of Rios to Rivers), Yvon Chouinard (founder of Patagonia), Jib Ellison (CEO of sustainability firm Blu Skye), and climber and Patagonia vice president Rick Ridgeway—when the accident occurred. After being rescued by the Chilean Navy, which mobilized boats and helicopters, Tompkins was flown to Coyhaique Regional Hospital. According to Chilean news reports, Tompkins' body temperature had dipped as low as 66.2 degrees. The medical team was only able to raise it to 71.6 degrees before he died. No one else in Tompkins' kayaking party suffered serious injury.
Tompkins was born in Conneaut, Ohio in 1943. His family eventually settled in Millbrook, New York, in the Hudson River Valley, where he learned how to climb in the Shawangunk Mountains. A high school dropout who never went to college, Tompkins made his way west and launched two iconic American clothing companies while in his 20s.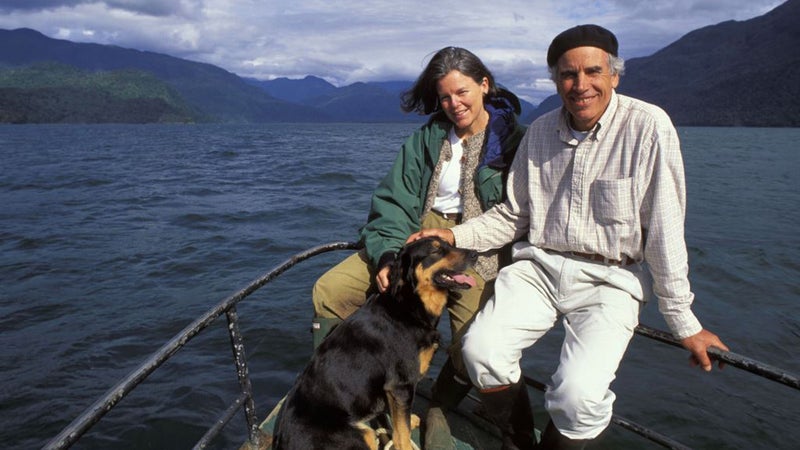 "Doug saw the future. His original store in North Beach, San Francisco, was old barn wood and green carpet, ahead of its time," said Jack Gilbert, the founder of Mountain Hardwear who worked at the North Face from 1968 to 1988. "He combined backpacking, skiing, and climbing. It was decorated with climbing gear from his friend Yvon Chouinard. He wanted to make the national ski team, so he took off to Chile to train." Tompkins sold his share of the North Face in 1969, long before it became the global company that it is today.
In 1964 Tompkins married Susie Tompkins Buell, who he met while hitchhiking near Lake Tahoe. The couple founded Esprit in 1967, and the company "took off like a rocket," Gilbert said. Esprit reached more than $800 million in sales by 1986. Three years later, Susie and Tompkins divorced, and Tompkins took a settlement for his share and started acquiring land in Chile. "He always thought big, and delivered on his dreams," Gilbert said.
Tompkins fell in love with Patagonia in the early 1960s during a backpacking trip through South America. On one now-legendary 1968 foray south, memorialized in the classic film Mountain of Storms, Tompkins and a group of buddies, including Chouinard, dubbed themselves The Funhogs and climbed the 6,401-foot-tall Fitz Roy mountain in the Southern Patagonia Icefield, which had only been climbed twice before.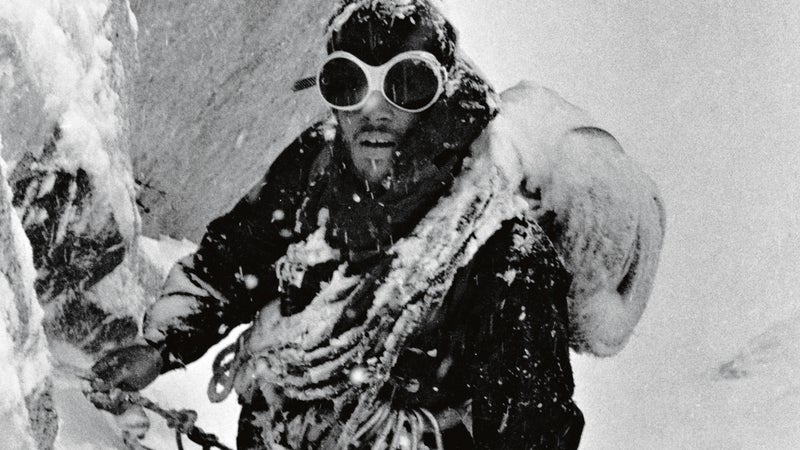 Four years ago, Tompkins and Chouinard made their last first ascent in Patagonia together on a peak that Tompkins named Cerro Kristine, in honor of his wife. As a testament to how well Tompkins knew the Chilean backcountry, he is credited with making 21 first paddling descents on Chilean rivers.
In 1991 Tompkins bought his first property in Patagonia. At his death, Tompkins and Kristine owned more than two million acres in South America through various foundations. Their joint goal was to ultimately create 12 national parks, four of which have already been gifted to the Chilean and Argentine governments. Their holdings include the 726,488-acre Pumalín Park, the world's largest private nature reserve.
"The greatest legacy he will leave all of us was in South America," says Peter Metcalf, the founder and CEO of Black Diamond Equipment. "There, he used his guts, leadership, vision, Herculean energy, and the vast majority of his wealth to create a system of national parks and wilderness areas in Chile and Argentina that rivals that of Yellowstone and the Tetons." 
With a reputation as an uncompromising conservationist, Tompkins's views were not always popular in South America.
"He was someone coming from another country with property that covers one edge to another edge in Chile," says Jorge Moller, a longtime Chilean conservationist and founder of Darwin's Trails travel company. "At the beginning people didn't trust him, but he never did anything against Chile, he never did anything against his plans for conservation."
The founder of the environmental nonprofit Foundation For Deep Ecology, Tompkins' mission was to "support education and advocacy on behalf of wild nature." Believing that national parks were the "best expression of social equity that there is," his vision to expand South America's national park system echoes that of U.S. President Theodore Roosevelt's vision for the U.S.
"I cannot think of another individual in history who has privately financed and engineered the creation of national parks and protected areas on the scale of Yosemite or Yellowstone National Parks," says James Sano, the World Wildlife Fund's Vice President for Travel, Tourism and Conservation. 
As Tompkins told Outside in an interview in Puerto Varas, Chile, in October, "I'm an unabashed, shameless conservationist. I know everyone doesn't have my resources, but I say don't worry, do things to the best of your ability because you'll find it rewarding and helpful and it's paying rent for living on the planet. So just do it. Just do it."
In addition to his wife, Kristine, Tompkins is survived by his mother, Faith Tompkins; brother, John C. Tompkins, of Millbrook, New York; daughter, Summer Tompkins Walker, of San Francisco; and daughter, Quincey Tompkins Imhoff, of Healdsburg, California.
Lead Photo: Jimmy Chin
Trending on Outside Online