Plaid and Canvas: The Queen of the Hunt
Jason Diamond looks back at Courtney Letts: style inspiration, socialite, and outdoorswoman extraordinaire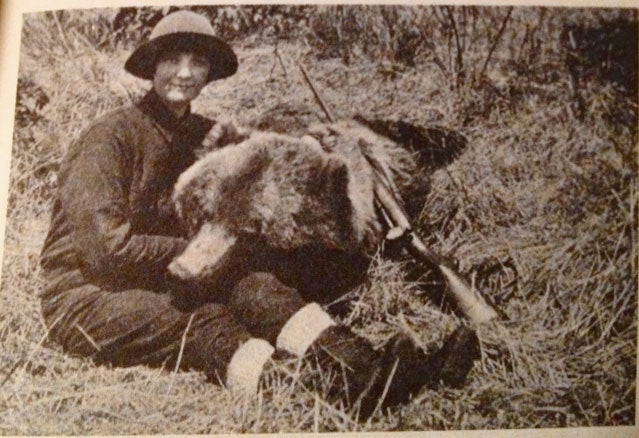 Jason Diamond(Photo)
Heading out the door? Read this article on the new Outside+ app available now on iOS devices for members! Download the app.
Humans have been hunting for as long as we could walk on two feet—and with hunting comes stories of the hunt. They're carved into cave walls from thousands of years ago, they're the inspiration for works of Classical art, and they pop up all over the Bible. Families pass down stories of long-dead relatives, and in many cases, hunting has inspired people to write great books. Moby-Dick isn't just a story about a bunch of guys going fishing; (among other things) it's about a crazed captain hunting a white whale. The Russian writer Ivan Turgenev's first great work, a collection of stories often referred to as A Sportsman's Sketches, is filled with tales of the people he met and the things he heard while wandering around his family's estate, rifle in hand. While the stories aren't about shooting at wild Russian game, if it weren't for his hunting trips, he may not have found his inspiration to write and we might not even know who Turgenev was. President Theodore Roosevelt wrote about his real-life hunting experiences, William Faulkner incorporated hunting into much of his fiction, and Richard Connell's 1924 short story of man hunting man, "The Most Dangerous Game," inspired works from Stephen King's The Running Man to the phenomenon of The Hunger Games trilogy of books and film franchise.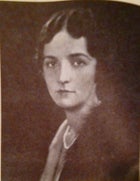 Courtney Letts.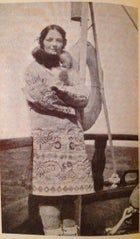 Courtney Letts.
Courtney Letts was certainly not the first person to write about going into the wilderness with a weapon in hand, but she was certainly the first person to do it with the sort of style Courtney Letts had. And while the hunting story has faded away and the hunting-of-animals steadily declines, Letts' influence is still obvious. Just look down a city street, pick any one, and you're bound to see it.
In 1943 Time named Courtney Letts "one of the world's 10 best-dressed women," which is not all that notable when you consider some things about Courtney Letts. Born to a family of wealth and privilege in Chicago, she was a member of the famed debutante quartet, the Big Four. One of her friends, Ginevra King, was the inspiration for F. Scott Fitzgerald's Daisy Buchanan character in The Great Gatsby. She dined with presidents and other heads of state, and you can find her personal journals and correspondence with people like Adlai Stevenson and Duke and Duchess of Windsor at the Library of Congress.
It might seem that Letts was merely just another stylish, well-to-do woman of the first half of the century, except that wasn't entirely the case. By 1943, she'd already written two books about hunting through and exploring the wilderness of Canada and Alaska. In her second book, Adventures in a Man's World, Letts tells a story of her second husband, the dairy industry scion John Borden, who certainly didn't see his wife as the adventurous type. He suggested she might "prefer trips to London, Paris, and the Riviera," but that he wanted her to go on one hunting trip just to see how she'd deal with "cold … getting up at dawn." Borden must have been surprised by how much his wife actually enjoyed the lifestyle, and he ended up sparking a love of the outdoors in his wife that would last well beyond their looming divorce.
HER FIRST BOOK, THE Cruise of the Northern Light, published in 1928, contained journal entries that documented her trip. But it was her second book, published five years later in 1933 that documented her first foray into hunting, stepping off the train into Moose Jaw in search of sharp-tailed Grouse and Canvasback ducks. In no time she finds herself going along for a mallard shoot on the Illinois River, hiking down a road that she describes as "for several miles was lined by poplars, reminiscent of a lovely poplared highway in France, leading north out of Bar le Duc." Except: "Only here there would be no brioche to be enjoyed at a small round table under a spreading umbrella in any of the small towns, no vin ordinaire."
What's most noticeable about Letts' books is the good degree of glamour she injected into her writings about hunting brown bears and fishing for salmon—sort of like what you'd see in a glossy travel magazine today. She loved the adventures and wrote of the beauty in the land. One example: she writes something you'd more expect to see some disciple of Thoreau—and not some socialite from the big city—jot down in a tattered journal: "Perhaps I am leaving a wrong impression. The impression that life, for us, has been one continual merry-go-round of sport—one continual search for this recreation and that adventure. Quite the contrary. These excursions into the refreshing peace of the woods and waters have been our greatest luxury."
Letts' books also become all the more interesting when you consider their historical context. Women were a few years away from winning the right to vote, but still had decades to go before gaining true social autonomy. Hunting wasn't exactly high up on the list of things considered "proper" for women of Letts' status to do. While women have been hunting just as long as men have, the very idea of hunting is gendered: Man vs. Nature/Beast/etc. Letts realized this; it's evident by just looking at the title Adventures in a Man's World. But while women of high society have hunted game for centuries, Letts wasn't gingerly riding horseback behind a trail of hounds chasing after foxes; she was a debutante trudging through the ice and mud to shoot and clean game right alongside men—all the while, documenting her adventures. It was hardly the sort of behavior demanded from a wealthy woman born in the last days of the Gilded Age, but Letts didn't seem to care. And that made her something of a trailblazer. She could be the most beautiful woman at whatever social engagement she went to by night, but by day, she hunted. And somewhere in-between, she found time to write her books. 
At points the dualism of her life is revealed in her writing. She writes about the glamour of nature when she talks about trout streams, which she starts off calling "the cleanest, cheeriest, most exhilarating thing in nature." Then: "the bubbling exuberance of sparkling wine." And finally: "Oh, the peace of it! Wine that slips smoothly down inside you. Wine that makes you forget anything, everything except the day, the hour, the moment, and a fiendish—again puerile—desire to catch a fish."
EVERYTHING ABOUT BEING OUTDOORS—even the idea of the hunt—was all just some big, truth-revealing party thrown by an Astor or a Vanderbilt. Throughout both books, Letts recalls all sorts of super-specific details, ranging from the regional dialects and accents of the people she talked to throughout her journeys to a meticulous list of all the items aboard the Northern Light. (If you're wondering: one case of Welsh rarebit, two cases of ox tongue, 100 pounds of salted pork, and I'll stop there.) And that attention didn't escape her wardrobe, which included things like an "indispensable" green alligator oilskin coat and hat, one pair of high-laced moccasin boots, and one heavy tweed coat. Basically, a checklist of the wardrobes Bill Cunningham and The Sartorialist made careers of documenting on the streets of Manhattan and Milan today.
While the practice of hunting for survival moves past its heyday—as Steven Rinella writes in his book Meat Eater, we've "probably entered a period that will one day be regarded as the autumn of hunting"—you can still see its aesthetic influences everywhere. Take a look at advertisements for big name designers like Ralph Lauren or Tommy Hilfiger—beautiful people standing around in the forest in knee-high leather hunting boots, wearing waxed canvas vests or tweed sport coats. People want to dress as if they're minutes away from mounting a horse and chasing down some foxes on the English countryside when they're probably about to get into their Prius to go to the local organic market to pick up some free range chicken thighs for dinner.
Yet, we are natural hunters, and we still love hunting stories—hello, Hunger Games—because of that. Whether it is for pheasant or a bargain, we've always been out for some sort of blood. People don't necessarily mind the blood, either, so long as they aren't the ones spilling it, and that probably explains the declining popularity of hunting. At the same time, the aesthetic is in a growth period. People are fine with dressing the part, but field dressing a deer is another story entirely. For Courtney Letts, style and the hunt went hand in hand.
Jason Diamond lives in New York. He has a wife, a dog, two cats, and a Twitter account that can be found at @ImJasonDiamond.
Lead Photo: Jason Diamond
Trending on Outside Online