Russian Shatters Round-the-World Hot Air Balloon Record
Pilot Fedor Konyukhov touched down in Bonnie Rock, Australia, having circumnavigated the globe in record time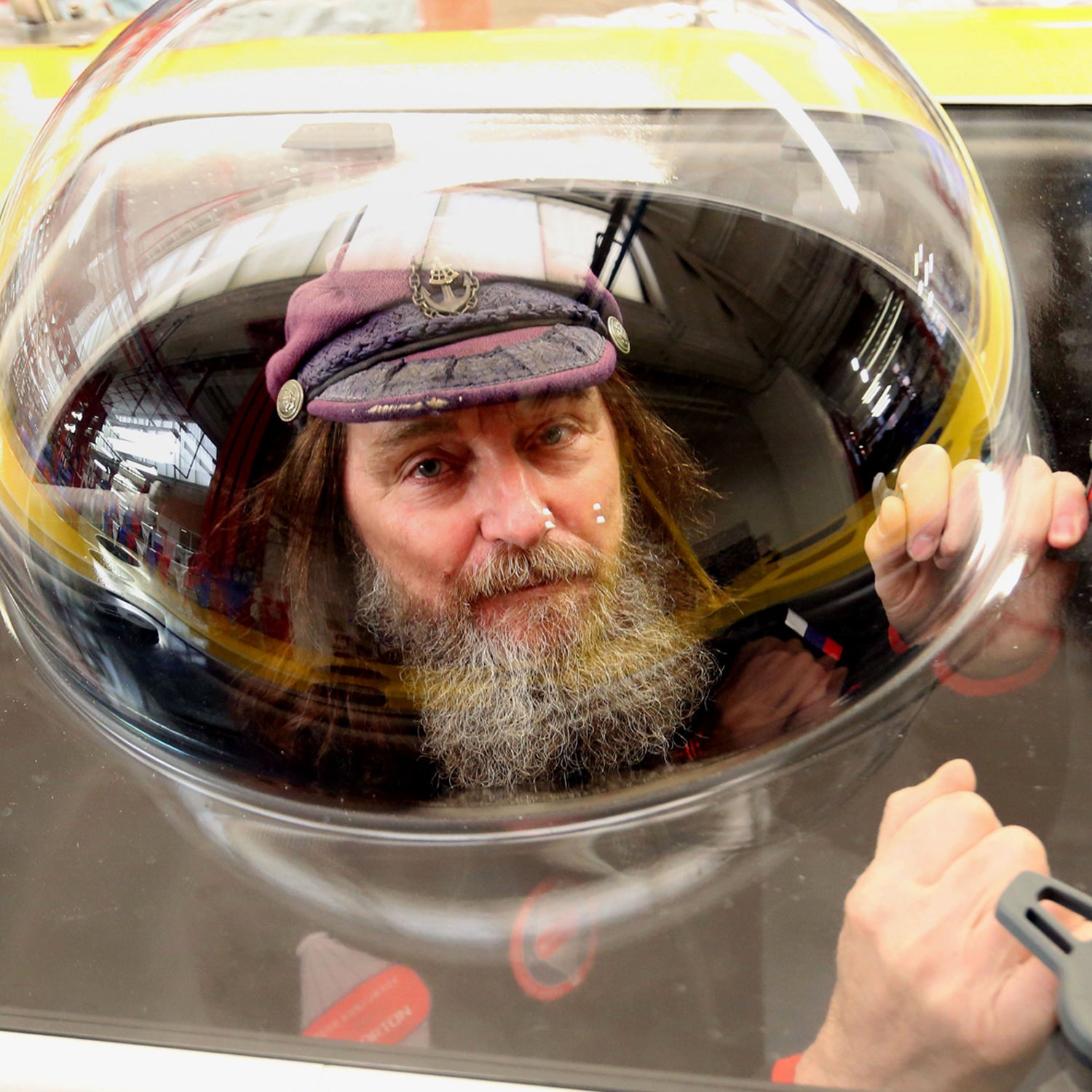 Heading out the door? Read this article on the new Outside+ app available now on iOS devices for members! Download the app.
Fedor Konyukhov stepped out of his gondola on wobbly legs. The landing time—4:30 p.m Australian Western Time on July 23—made it official: the Russian explorer shattered the world record for circumnavigating the globe alone in a hot air balloon.
Konyukhov spent the last eleven days at 20,000 feet, sleeping intermittently and fighting off the cold. His trip took him across the southern hemisphere, from Western Australia and across the Pacific, over the tip of South America and just south of Cape Town, and back again to Australia's rugged western coast. He beat the world record—held by the late American adventurer Steve Fossett—by a full two days.
After more than a week of fretting over Konyukhov's safety as he navigated gale-force storms and survived sub-zero temperatures in an exposed cockpit, the balloonist's flight team finally relaxed as his dirigible passed over Perth at around 6 a.m. local time. "We can't believe this is happening," the 64 year old explorer's son Oscar told a local newspaper.
Landing a high-speed hot air balloon, though, is no simple task. During Konyukhov's approach to Australia, he was traveling at up to 150 miles per hour as he rode a powerful polar jet stream across the southern sea. In the final hours of his flight, the Russian explorer had to work steadily to lose altitude and speed. Since it's impossible to perfectly predict where the wind will take a balloon, the ground team dispatched a pilot to intercept Konyukhov around sunrise and followed the balloonist until he landed.
"It's a bit of a game of chess to slow him down in the right place," said Nick Purvis, an employee of the Cameron Balloons, the company that built Konyukhov's rig, before he landed.
The trip was not an easy one. A day ago, Konyukhov flew directly through an unexpectedly severe thunderstorm storm at 27,800 feet and had to navigate "nonstop electrical activity." The tiny gondola that had been his home had no heat for the last two days, all of his water was frozen and Konyukhov had to melt it using the balloon's main burner, and most of his touch-screen equipment failed as he battled temperatures down to minus 40 degrees Fahrenheit.
The perils of a solo balloon trip gave Konyukhov little time to sleep. According to his flight team, he was only able to sleep in short bursts—30, maybe 45 minutes—and likely did not get more than four hours of sleep in any 24-hour period since he departed on July 12.
Konyukhov, the head of Remote Training Under Extreme Conditions Laboratory at the Modern Humanitarian Academy, in Moscow, has spent his life on extreme expeditions. According to the biography on his website, he's summited Everest twice, sailed around the world four times, solo-rowed across the Pacific, and set records for most time spent in various types of hot air balloons. He is also, according to Australia's ABC, an ordained Russian orthodox priest.  
Lead Photo: Steve Parsons/Associated Press