The Thrill of the Skill
Survival and Wilderness Skills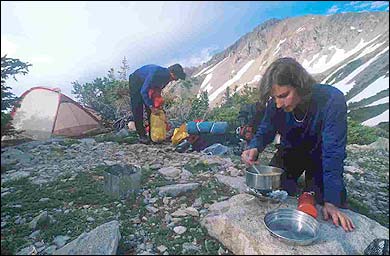 Heading out the door? Read this article on the new Outside+ app available now on iOS devices for members! Download the app.
SURVIVAL

Tom Brown's Tracker Shool
Ashbury, New Jersey
For 26 years, Tom Brown has been teaching backcountry self-sufficiency to students—including a Survivor cast member—at his farm in northern New Jersey. In his Seven-Day Standard Course, you and 12 other campers will learn to forage for edible violets, make tools from stone, navigate by starlight, and build shelters from mud and animal hides. "After this class," says Brown, "you'll be able to survive in any condition, track a mouse across a driveway, and no longer be an alien in your own environment."
End Game: Living comfortably—without matches, food, or a compass—in uncomfortable conditions.
Info: $800 (all-inclusive), April to September; 908-479-4681,
Or Try: Boulder Outdoor Survival School, in Boulder, Utah, where you'll learn to explore in desert conditions with little more than the clothes on your back; seven-day field course, $985; 303-444-9779,


WILDERNESS SKILLS

National Outdoor Leadership School
Lander, Wyoming
NOLS's leave-no-trace philosophy and leadership training have set the standard in outdoor education since 1965. Who better to show you the backcountry ropes? Sign on for its 30-day Wind River Wilderness Course and trek up to ten miles a day, setting up minimum-impact camps and learning to lead your teammates and two instructors. Lessons in route finding and GPS navigation, plus three days of climbing instruction, will help even those without prior backcountry experience get around (and over) the 12,000-foot peaks. Culinary perk: You'll be catching and cooking your own cutthroat trout and baking campfire pizzas in no time.
End Game: Planning, leading, and cleaning up after yourself on an extended wilderness trip.
Info: $3,150 (all-inclusive), June to September; 800-710-6657,
Or Try: REI Adventures' seven-day Rainier Backpacking Trip, combining instruction with a 40-mile trek on the Northern Loop and Wonderland trails; $1,095; 800-622-2236,

Climbing, Mountaineering, and Canyoneering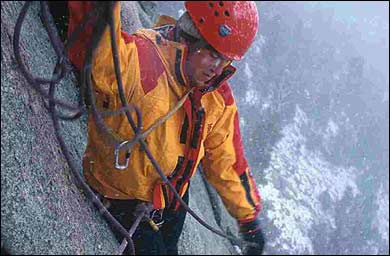 Tip #1:
"You need to leave things behind and pack only things you can use multiple times. Don't worry about clean clothes. Experienced climbers know it's OK to smell a little."
—Martin Volken, certified Swiss mountain guide and owner of Pro Guiding Service, North Bend, Washington


ROCK CLIMBING

American Alpine Institute
Bellingham, Washington
A 29-year-old outfit with some of the most rigorously trained guides in the industry, AAI offers dozens of camps in six states and 13 countries. The THREE-DAY INTRODUCTORY ROCK course at Red Rocks, Nevada, teaches proper footwork and technical skills like rigging and equalizing a top rope. More adventurous rock rats can lead on a trad climb up 1,500-foot, 5.6 Solar Slab.
End Game: Setting up and climbing top ropes with confidence.
Info: $470 (instruction only), October to April; 360-671-1505, www.mtnguide.com

Or Try: International Mountain Climbing School, in North Conway, New Hampshire, for sport-, trad-, and ice-climbing instruction in the White Mountains; one- to three-day clinics, $95–$360; 603-356-7064,


MOUNTAINEERING

Rainier Mountaineering INC.
Ashford, Washington
The venerable Avalanche institute runs avalanche and backcountry ski seminars in five locations across Wyoming, Utah, and Colorado—including a three-day level 1 Course at Red Mountain Pass, in Colorado's slide-prone San Juan Mountains. From the warm bunks inside the St. Paul Lodge, at 11,500 feet, you can talk surface hoar and slab avalanches with AAI's wilderness pros. Then snowshoe or skin up to 12,500 feet on telemark or randonnée skis to assess real-time avalanche conditions and practice beacon-assisted rescues.
End Game: Developing a healthy respect for volatile winter terrain—and the smarts to travel safely.
Info: $470 (all-inclusive), December to April; 307-733-3315,
Or Try: Pro Guiding Service, in North Bend, Washington, for novice to expert snow-safety workshops in the Cascades; two- to four-day trips, $180–$340; 425-888-6397,

CANYONNEERING

American Canyoneering Association
Cedar City, Utah
ACA's laid-back guides are masters at teaching safe travel in the narrow sandstone canyons outside Cedar City, Utah, and Globe, Arizona. On the Three-day Basic Canyoneering course, you'll begin by practicing belay technique, rope deployment, and rigging. Explore area slots on succeeding days, learning to safely descend into and ascend out of canyons, swim in swiftwater, and prepare for—and avoid—flash floods.
End Game: Rappelling and splashing your way through a descent of three-mile-long Mystery Canyon in Zion National Park.
Info: $265 (instruction only), March to September; 435-590-8889, www.canyoneering.net

Or Try: Zion Adventure Company, in Springdale, Utah, for a primer on pothole swimming and self-rescue; three-day beginner course, $495; 435-772-1001, www.zionadventures.com


Snow Sports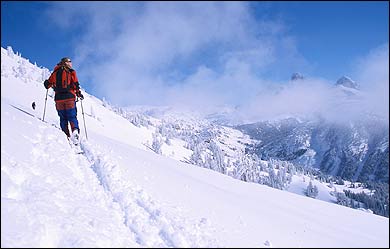 Tip #4:
"Come with really clear goals. It's important to aim high—everyone wants to get better. But be realistic about your abilities and the time you have at camp. If you're clear about these things, you'll be setting yourself up for success."
—Chris Fellows, cofounder, co-director, and instructor at the North American Ski Training Center, Truckee, California

SNOWBOARDING

Mount Hood Summer Ski Camps
Government Camp, Oregon
Twenty-year-old Mount Hood Summer Ski Camps draws the best coaches in the business to the only year-round ski hill (elevation 11,235 feet) in the country. In the mornings at the Six-Day Snowboard Camp, when the snow's still firm, you'll practice drills at 8,500 feet on the Palmer and Zig Zag glaciers and rail slides in the terrain park; later, when it warms up to 65 degrees, burn turns in Lower Cuervo Canyon. Back at the chalet-style Lodges at Salmon River Meadows, nurse your glacial sunburn—and a cold one.
End Game: Wowing your friends with a backside 540.
Info: $725–$925 (all-inclusive), May to September; 503-337-2230,
Or Try: Southshore Soldiers Ski and Snowboard Camp, in Heavenly, California, where coaches include X Games gold medalists Jimmy Halopoff and Shaun Palmer; six-day sessions, $599; 888-712-7772,


AVALANCHE SKILLS/BACKCOUNTRY SKIING

American Avalanche Institute
Wilson, Wyoming
The venerable Avalanche institute runs avalanche and backcountry ski seminars in five locations across Wyoming, Utah, and Colorado—including a three-day level 1 Course at Red Mountain Pass, in Colorado's slide-prone San Juan Mountains. From the warm bunks inside the St. Paul Lodge, at 11,500 feet, you can talk surface hoar and slab avalanches with AAI's wilderness pros. Then snowshoe or skin up to 12,500 feet on telemark or randonnée skis to assess real-time avalanche conditions and practice beacon-assisted rescues.
End Game: Developing a healthy respect for volatile winter terrain—and the smarts to travel safely.
Info: $470 (all-inclusive), December to April; 307-733-3315,
Or Try: Pro Guiding Service, in North Bend, Washington, for novice to expert snow-safety workshops in the Cascades; two- to four-day trips, $180–$340; 425-888-6397,

SKIING

North American Ski Training Center
Truckee, California
Every year, NASTC snaps up the country's top alpine instructors to teach its total-immersion ski camps, held in Tahoe and La Grave, France, and 15 powder points in between. Its weeklong alaska heli-skiing and powder technique course addresses the irony of skiing off-piste steeps: You're ready for another thousand feet, but your legs and form aren't. Stay at the posh Alyeska Prince Hotel, 45 minutes south of Anchorage, and spend four days finessing your edging and pole plants in Alyeska Ski Resort's steep chutes and powdery terrain. On day five, fly deep into the Chugach Mountains' 750 square miles of heli-accessible backcountry, where your skills—and your strength—will surprise you.
End Game: Learning to carve thigh-deep powder.
Info: $4,450 (all-inclusive), April 2005; 530-582-4772,
Or Try: All Mountain Ski Pros, in Lake Tahoe, California, and ski with extreme-skiing film star Eric Deslauriers; three days, $495; 888-754-2201,

DOGSLEDDING

Yogageur Outward Bound
Ely, Minnesota
Realize your Call of the Wild fantasies while mushing through the maze of frozen lakes and boreal forests of Minnesota's Boundary Waters Canoe Area Wilderness. Voyageur Outward Bound's 22-day Northwoods Dogsledding Course trains neophyte mushers in the care and feeding of their four- to six-dog teams, basic winter-camping and survival techniques, and winter navigation. At the end of the program, students are encouraged to try a night or two of solo camping with the hounds. But it's not that brutal—the canvas expedition tents are warmed by wood-burning stoves.
End Game: Competently managing a dog team—and winter's chill—in the backcountry.
Info: $2,795 (all-inclusive), January to March; 866-467-7640,
Or Try: Paws for Adventure, in Fairbanks, Alaska, and embark on an instructional expedition in the wilds of the true north; three- to seven-day courses, $550–$3,300; 907-378-3630,

CROSS-COUNTRY SKIING

Methow Valley Nordic
Winthrop, Washington
With its near-perfect conditions—dry snow and 124 miles of groomed trails through the ponderosa forests of the eastern Cascades—Methow Valley draws former Olympians and pro racers from the U.S. and Canada to teach its Three-Day Cross-Country Ski Camp. From your base at the swanky Sun Mountain Lodge, you'll start with morning yoga, then hit the snow for instruction in classic and skate skiing. Evenings are filled with equipment demos and one-on-one video analysis.
End Game: No more flailing when you point those skinny sticks downhill.
Info: $300 (instruction and lunches only), December to February; 509-996-3152,
Or Try: Lone Mountain Ranch's three-day Spring Ski Clinic in Big Sky, Montana, which ends with a nine-mile nordic tour in Yellowstone; $940; 800-514-4644,


Cycling and Horseback Riding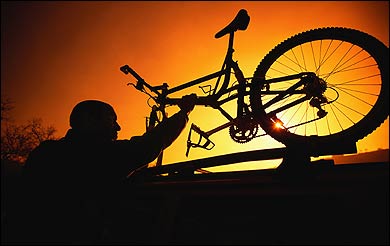 MOUNTAIN BIKING

Single Track Ranch Inc.
Seattle, Washington
You don't need to be the best mountain biker, but you need to be serious about getting better. That's the main advice eight-time Iditasport champion John Stamstad gives his campers as they kick off the Six-day Moab Singletrack camp, held on Utah's world-famous trails. Each morning, sharpen basic bike-handling skills, like strategic braking and shifting, then bump up your singletrack technique: picking a line, doing wheelie drops, cornering at high speed, and getting restarted on the steeps. Accommodations are in condos near downtown Moab.
End Game: Skirting Porcupine Rim's 300-foot drop-offs without losing your cool.
Info: $1,850 (all-inclusive), September; 888-310-1212,
Or Try: Dirt Camp's singletrack Classics, in Utah and Vermont, for fat-tire tutelage from the oldest mountain-biking school in the country; seven days, $1,500; 800-711-3478,


ROAD CYCLING

Carmicheal Training Systems
Colorado Springs, Colorado
Open to all but geared toward speed freaks looking to better their performance, this Five-Day Colorado Climbing Camp, run by Chris Carmichael (Lance Armstrong's coach of 14 years), starts with an equipment tune-up—then it's all uphill from there. For the next three days, you'll ride 10 to 70 miles each day (and spend one sprinting repeatedly up the same 1,200-foot hill) while CTS coaches critique and tweak your pedal stroke. Day five brings the Stinger, an 80-mile, 5,000-foot climb through the Front Range. (Altitude slowing you down? The sag wagon is always an option.) Massages and a hot tub await you nightly at the upscale Cheyenne Mountain Resort.
End Game: Hammering hills with Lance-like power.
Info: $2,400 (all-inclusive), May and June; 719-635-0645,
Or Try: Marty Jemison's Cycling, in Park City, Utah, where you'll ride with the pros as they train for the U.S. Championships; seven-day clinic, $750; 800-492-9159,

HORSEBACK RIDING

Bitterroot Ranch
Dubois, Wyoming
No nose-to-ass trail riding here. At the Bitterroot Ranch, you'll get all levels of instruction from Donna Snyder-Smith, author of the revered horsey bible The Complete Guide to Endurance Riding and Competition. In her Seven-Day Riding Clinic, you'll learn how to trot, canter, and gallop fluidly on the ranch's more than 160 Arabians and quarter horses. Each day begins with morning instruction in the ring, followed by afternoon trail rides. Nights are spent in private cabins along the East Fork of the Wind River. And thanks to Snyder-Smith's emphasis on equine psychology, your horse will respect you in the morning.
End Game: Heading out with wranglers for the annual weeklong cattle roundup in the Shoshone National Forest in September.
Info: $2,150 (all-inclusive), August; 800-545-0019,
Or Try: Hill Country Equestrian Lodge, in Bandera, Texas, for instruction on 6,000 acres of unspoiled Hill Country; five days, $1,195–$1,322; 830-796-7950,

Water Sports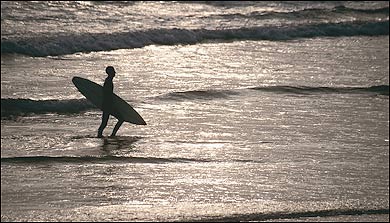 Tip #3
"Swim. We can't over-emphasize that. The hardest part about surfing isn't getting up on the board; it's paddling out against the surf and then paddling to catch the wave"
—Izzy Paskowitz, former pro surfer and instructor at Paskowitz Family Surf Camp, San Clemente, California

SWIMMING
Peak Performance Swim Camp
Orlando, Florida
Peak Performance runs its Weeklong swim camp for all levels—from competitive high-schoolers to lap swimmers to masters-class racers—at the National Triathlon Training Center's 50-meter pool, in Clermont, Florida. Led by 1996 Olympic coaches, you'll spend four hours a day in the water, finessing your kick-and-pull technique in the four major strokes. Dry-land sessions include flexibility and strength training, as well as visualization and nutrition workshops. Underwater videotaping will reveal your bad habits—the first step toward breaking them.
End Game: Streamlined technique and faster times.
Info: $999 (all-inclusive), year-round; 407-872-0604,
Or Try: Doug Stern's Open Water Swim Camps, in Yulan, New York, and learn straight-line swimming in open water; three-day sessions in New York, $300; ten-day camps in Curaçao, in the Netherlands Antilles, $1,595; 212-222-0720,


SCUBA DIVING
Ocean Enterprises
San Diego, California
Ocean enterprises boasts a PADI five-star rating and it's one of the only career-development dive centers in the country. (This is where teachers come to learn.) Better yet, San Diego's coastal waters offer shipwrecks, kelp beds, and ledge diving. Most of the school's 30-plus instructors have logged more than 500 dives each and can handle the needs of beginners, as well as scuba vets looking for specialty training in wreck and nitrox diving. In its TWO-Weekend open-water beginner course, you'll move at your own pace from a dry-land introduction to a pool session, and finally to four 20- to 40-foot dives in the open Pacific.
End Game: Earning your PADI open-water certification, and the ability to dive with a buddy, sans instructor.
Info: $230 (instruction only), year-round; 858-565-6054,
Or Try: Olympus Dive Center, in Morehead City, North Carolina, for basic scuba-certification courses and deep-diving clinics; $105 per day; 252-726-9432,

SURFING
Nancy Emerson School of Surfing
Lahaina, Maui, Hawaii
International surf professional Nancy Emerson and her golden retriever, Apache, welcome groms and shredders to a five-Day maui surf clinic in the warm waters off Lahaina, where gentle two- to four-foot waves can make standing up on your first day a snap. On days two and three, you'll learn the nuances of reading reef breaks and timing waves. Stay in one of Maui's nearby beachfront accommodations and you'll have round-the-clock access to—and inspiration from—your Pacific classroom.
End Game: Walking the board—the first step to hanging ten.
Info: $780 (instruction and lunches only), year-round; 808-662-4445,
Or Try: SoCal-based Paskowitz Family Surf Camp's newest campus, in Baja's Cabo San Lucas, Mexico; seven-day sessions, $2,900; 949-728-1000,

FLY-FISHING
Andre Puyans Fly Fishing & Fly Tying Seminars
Island Park, Idaho
A member of the federation of Fly Fishing Hall of Fame since 1995, Andre Puyans, at age 12, could hit a pack of Lucky Strikes with a cast from 35 feet away. Now 68, he's taught more than 4,000 students, from novice to expert. His seven-day seminar at the rustic Elk Creek Ranch covers casting, entomology, and fly presentation, followed by four days angling for 16- to 25-inch rainbow trout in Hemingway's stomping grounds: Idaho's Henry's Fork and Buffalo rivers, Montana's Madison River, and Wyoming's Yellowstone River.
End Game: Reeling in a big one—on your own cast.
Info: $2,975 (all-inclusive), July; 925-939-3113,
Or Try: Dave and Emily Whitlock's Fly Fishing School, near Mountain Home, Arkansas, for top-notch angling instruction on the White River; three-day clinic, $750; 888-962-4576,

SAILING
Annapolis Sailing School
Annapolis, Maryland
The Chesapeake Bay's consistent winds and flatwater are ideal for sailing. No wonder the Annapolis Sailing School has been teaching there since 1959. On its five-day bay country cruising course, you and three other students will live and study aboard a 37-foot O'Day twin-sail—touring marinas, exploring islands, and overnighting in coves along Maryland's Eastern Shore. Your Coast Guard–certified instructor emphasizes a learn-by-doing approach, which means he'll look over your shoulder, but you'll be in charge as you tack, jibe, weigh anchor, and navigate using nautical charts.
End Game: Sailing a sizable boat with confidence.
Info: $1,430–$1,490 (all-inclusive), April to October; 800-638-9192,
Or Try: The Modern Sailing Academy, in Sausalito, California, for a five-day basic cruising course in the big water of San Francisco Bay; $995; 800-995-1668,

KITEBOARDING
Real Kiteboarding
Cape Hatteras, North Carolina
Imagine 70 miles of white sand, a steady wind, 80-degree, waist-deep ocean. This is Cape Hatteras, where six hours of daily instruction at the three-day zero to Hero camp will have you shredding the sunrise oil—that's flatwater—in no time. You'll practice rigging, flying on land, launching in Pamlico Sound, and bailing out when a sudden gust slingshots you toward a pier.
End Game: Touring downwind as your kite catches the breeze overhead.
Info: $895 (instruction only), March to November; 866-732-5548, www.realkiteboarding.com
Or Try: New Wind Kiteboarding, in La Ventana, Mexico, for one-on-one coaching along Baja's gulf coast; two days, $467; 541-387-2440, www.newwindkiteboarding.com

Paddling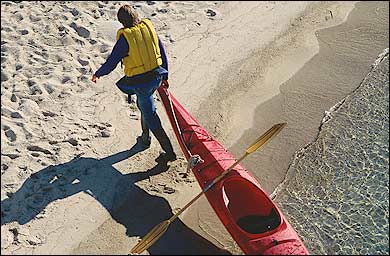 SEA KAYAKING
Maine Island Kayak Co.
Peaks Island, Maine
More than 2,000 islands—home to hundreds of protected coves and isolated pools—create the ultimate location for Maine Island Kayak Co.'s Five-Day Fast Track camp. For the first three days, hover in nearby coves to hone paddling technique, self-rescue, wet exits, route selection, and navigation. Spend the final two days in the open Atlantic, where seals trail the kayaks. Stay in one of the island's three hotels, or set up tents in the grass behind the boathouse and steep in the briny sea mist.
End Game: Leading your own 21-mile circumnavigation of Isle au Haut, in nearby Acadia National Park.
Info: $750–$1,250 (all-inclusive), June to September; 800-796-2373, www.maineislandkayak.com
Or Try: Body Boat Blade International's five-day camp on Orcas Island, Washington, where you can learn to sea-kayak in the San Juan archipelago; $520; 360-376-5388,


ROWING
Craftsbury Sculling Center
Crafsbury Common, Vermont
Don't get the wrong idea when you're told you're velvety, silky, or seamless—that's how sculling coaches describe a smooth stroke. You'll learn from Olympic and world-champion rowers at Craftsbury's Weeklong Sculling Camp on the 320-acre campus of an old boarding school in Vermont's Northeast Kingdom. Practice synchronizing your catch, drive, and release as you row a 26-foot-long single scull across Great Hosmer Pond, then give yourself some well-deserved TLC with evening yoga classes and Craftsbury's famous home-cooked meals.
End Game: Showing off your fluid form in the Head of the Hosmer, a two-mile race on the last day of camp.
Info: $795–$895 (all-inclusive), May to September; 802-586-7767,
Or Try: Lancaster, Virginia's Calm Waters Rowing, for sculling fundamentals on 80-acre Camps Millpond; three to four days, $615–$960; 800-238-5578,

RAFTING
Destination, Wilderness
Sisters, Oregon
If you've ever dreamed of bossing your friends down a river, Destination Wilderness's Seven-day Whitewater Rafting Workshop is the place for you. You'll spend the first three days camping on Oregon's North Fork of the Umpqua River, taking turns captaining your raft down Class III–IV rapids and stopping on the way for sandbar seminars on paddle technique, boat repair, and navigation. Then spend four days floating the Class III Rogue River, refining the skills you need to guide a private paddleboat or oar boat downstream. The training, which has a three-to-one student-teacher ratio, includes simulated rescues and addresses leadership issues—like how to deal with your rowdy cousin Tony on your next trip down the Rio Grande.
End Game: Rowing or paddling a Class III torrent.
Info: $1,150 (all-inclusive), April to May; 800-423-8868,
Or Try: Far Flung Adventures, of Taos, New Mexico, whose courses on New Mexico and Colorado rivers transform first-time rafters into Class IV boat captains; seven days, $900; 800-359-2627,

CANOEING
Nantahala Outdoor Center
Bryson City, North Carolina
Since 1972, the legendary NOC, tucked in the woods on the banks of the Class III Nantahala River, has been schooling people in proper paddling technique—from the basic J-stroke to peeling out, ferrying, and boofing drops. During the Four-day Rapid Progression Course, you'll start out with a day of dry-land and flatwater paddling instruction before transferring those skills to Class I flatwater on day two. Days three and four are spent testing yourself on more challenging Class II sections of the Nantahala. Chow down on riverside picnic lunches and overnight in NOC's woodsy cabins.
End Game: Planning your own trip down Maine's Allagash and St. John rivers.
Info: $755 (all-inclusive), April and September; 800-232-7238,
Or Try: Tuckamor Trips, in Ste-Agathe-des-Monts, Quebec, for instructional adventures on Quebec's Class I–II Dumoine River; six days, $890; 819-326-3602,

Racing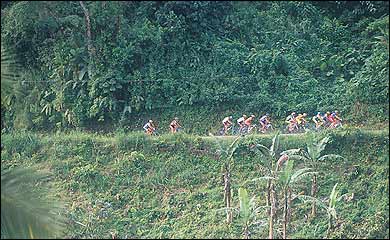 TRIATHLON

Total Immersion
New Paltz, New York
For those who have always wanted to try triathlon, Total Immersion's six-day Tri Camp in Killington, Vermont, specializes in teaching proper technique (rather than beating you into the pavement) whether you're a newbie or a repeat Ironman. Typical days start with stretching and core-strength exercises and progress to strategy sessions, where you'll learn to draft in the open water, ride with the pack, and run faster using less energy.
End Game: Improving your mental toughness—and your time—in the Lake Dunmore Triathlon the day after camp ends.
Info: $1,095 (all-inclusive), August; 800-609-7946,
Or Try: Multisports.com, in Encinitas, California, and train with eight-time Ironman world champ Paula Newby-Fraser; three to five days, $599–$999; 760-635-1795,


ADVENTURE RACING

Odyssey Adventure Racing Academy
New River Gorge, West Virginia
Odyssey gets beginners race-ready in less than a week in its six-day adventure racing training camp, starting with Trailblazing 101—orienteering by way of map, compass, and stars in West Virginia's rugged New River Gorge. The following days bring crash courses in river safety, kayaking, canoeing, and whitewater swimming on the Class II New River; climbing at the Endless Wall; and mountain-biking area trails. Evening classes at Camp Washington Carver cover basics from team dynamics to snacking.
End Game: Pounding through the Endorphin FIX, a 125-mile, 40-hour race with your course mates in the New River Gorge.
Info: $1,725 (all-inclusive), May; 757-645-3397,
Or Try: Gravity Play's Adventure Racing Retreat, a 12-hour intensive in Moab, Utah; $75; 970-259-7771,

Running and Wellness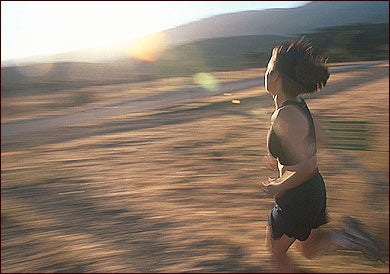 Tip #4:
"The most important thing is an open mind. You'll get the most out of camp if you're open to new ideas about training, nutrition, breathing, and technique."
—Scott Jurek, yoga practitioner and director of Beyond Running Trail Running Camps, Seattle, Washington

YOGA
Dharma Yoga Center
Miami Beach, Florida
Shri Dharma Mittra, 65, earned the nickname "The Teacher's Teacher" in 1984, when he demonstrated 908 postures for the Master Yoga Chart, one of the most comprehensive yoga references in the world. Each December, the guru leaves his Manhattan studio to run a seven-Day miami beach yoga intensive for yogis of all levels. Attend up to five one- to two-and-a-half-hour sessions a day in open-air classrooms and spend your free time practicing downward dogs on South Beach.
End Game: Accepting, not perfecting, your half lotus.
Info: $710 (including accommodations and daily breakfasts), December; 212-253-1289,
Or Try: Shambhala Mountain Center, in Red Feather Lakes, Colorado, for seven days of hatha yoga practice and meditation; $687–$1,219; 970-881-2184,


RUNNING
Coach Benson's Smokey Mountain Running Camps
Asheville, North Carolina
After 32 years, former Olympic coach Roy Benson is still drawing all levels of runners to his Six-day Adult Running Camp on the UNC–Asheville campus. Using a videotaped deconstruction of your stride, you'll learn how to correct pronation and other common problems with Benson's biomechanic drills. Mornings, pace yourself on a spiderweb of trails through the Pisgah National Forest; after lunch, sit in on talks by Nike pros and carbo-load on fresh-baked bread in the dining hall.
End Game: Training for your next—or first—10K or marathon with a personalized, Benson-approved workout.
Info: $695 (all-inclusive), June; 770-457-9866,
Or Try: Beyond Running Trail Running Camps, in Sonoita, Arizona, to take your training off-road, compliments of Scott Jurek, five-time winner of the Western States 100; three- to six-day camps, $650–$1,350; 206-325-0064,

FITNESS
Seal Training Acadamy
Virginia Beach, Virginia
Founded in 2000 by 21-year Navy SEAL vet Don Mann, with a faculty of burly former Special Forces instructors, this hard-charging seven-day fitness camp for civilians is as close as you'll get to an authentic SEALs Hell Week. After a 5 a.m. wake-up call at "barracks" (your tent at nearby First Landing State Park), you'll be coached through killer sessions of sit-ups, push-ups, beach sprints, and endurance runs. You'll also skydive from 12,500 feet and earn your scuba certification. "Some people train all year and then come to camp, others come looking to get in shape," Mann says. "They get their asses kicked, but everyone enjoys it."
End Game: Being tough enough to crank out another 12-mile lap while your Navy coach razzes you on.
Info: $2,450 (all-inclusive), May; 757-645-3397, www.oarevents.com
Or Try: Cycling and running sessions at Davis Mountain Fitness and Training Camp, in Fort Davis, Texas; seven days, $400–$750; 915-584-0227, www.fitnesscamp.org

Skydiving and Paragliding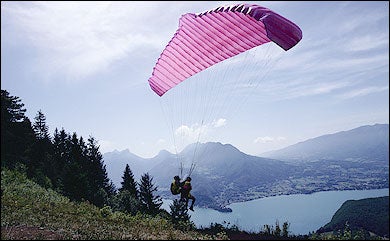 SKYDIVING

Perris Valley Skydiving
Perris, California
PVS, one of america's largest skydiving centers, boasts its own bunkhouse (the IHOP: International House of Parachutists), full-service gear shop, and wind tunnel (to fine-tune free-fall technique). During the One-day Accelerated Freefall Training for neophytes, you'll spend four to six hours on the ground learning hand signals and safety procedures before your first jump. (Lines in a tangle? Cut your chute and pull the reserve!) Perris's 15 instructors have logged more than 7,000 jumps between them, so don't panic as you prepare to hurl yourself out of the plane at 13,000 feet.
End Game: Notching your inaugural instructor-assisted jump—seven leaps away from your first solo skydive.
Info: $309 (instruction only), year-round; 800-832-8818,
Or Try: Skydive Arizona, in Eloy, Arizona, for a 14-day, 25-jump course that will earn you a Class A solo free-fall license; $2,940; 520-466-3753,


PARAGLIDING

Super Fly Paragliding Academy
Sandy, Utah
Point of the mountain, south of Salt Lake City, is considered one of the best paragliding training grounds in the world, thanks to a consistent 300-days-a-year updraft that keeps fliers aloft for hours. In Super Fly's Two-day Introduction to Paragliding, you'll start on the ground, boning up on basic wind and weather strategies, the physics of gliding, and maneuvering your canopy. Then it's a solo jog off the "bunny hill," where you'll catch 100 feet of glide before touching down on the grass. Day two includes a tandem launch with an expert coach, then your first solo endeavor: a 300-foot-high, quarter-mile soar.
End Game: Earning a P1 rating—the first hurdle in obtaining your paragliding license.
Info: $395 (instruction only), year-round; 801-255-9595,
Or Try: Torrey Pines Gliderport, in La Jolla, California, one of the largest and oldest schools in the country; three-day beginner camp, $795; 858-452-9858,

Stick Together
Get cliquey at a specialty camp—a booming new trend in sports schools
It's a Guy Thing
Big Mountain Resort, Whitefish, Montana. Ski the double-black Picture Chutes, then analyze your technique on video with expert coaches. Three-day men's workshop, $250; 406-862-2909, www.bigmtn.com
Real Men Cook, Annapolis, Maryland. Make like Mario Batali and learn to whip up a frutti di mare Mediterranean feast without looking like a sissy. Weekend courses for men from $695; 410-849-2517, www.realmencook.biz
Let Her Rip
Las Olas Surf Safaris, Mexico. Discover your inner wahine on beginner-friendly waves in a sleepy Pacific surf town 45 minutes north of Puerto Vallarta. After your morning session, siesta on the sand. Women's six-day safaris from $1,995; 707-746-6435, www.surflasolas.com
Alison Dunlap Adventure Camps, Moab, Utah. World-champion mountain biker Alison Dunlap will put you through the paces on 100 miles of slickrock and singletrack around Moab. Five-day women-only camps from $1,295; 800-845-2453, www.alisondunlap.com/camps 
Singles-Minded
Club Med Turkoise, Providenciales Island, Turks and Caicos. Little kids are outlawed at this Caribbean watersports paradise, so the big kids have all the fun: windsurfing lessons on Grace Bay, scuba certification off coral-ringed West Caicos, or acrobatic trapeze practice overlooking the palms. One-week vacations from $1,595; 800-258-2633, www.clubmed.com
Singles Travel International, Moab, Utah. Spend a week getting chummy with your belayer on this multisport sampler. Raft the Colorado's Class II–III Fisher Towers section, mountain-bike the Gemini Bridges Trail, and explore Medieval Canyon's red rocks. One-week singles camps from $1,999; 877-765-6874, www.singlestravelintl.com
We Are Family
Rocky Mountain Outdoor Center, Salida, Colorado. Dangle from a 5.9 route on Davis Face, near the Buffalo Peaks, while your daughter works her way up a beginner's pitch (or vice versa). Five-day family course, $488 per person; 800-255-5784, www.rmoc.com
Durango Mountain Bike Camp, Durango, Colorado. Seven- to 14-year-olds tackle singletrack for two hours each morning, then build balance by popping wheelies and playing bike tag. Five-day family camp, $250; 970-385-0411, www.bike-camp.com
Follow Through
Get a shot of confidence at camp, then sustain the commitment at home with these six strategies.
Join the Club
Like-minded enthusiasts can get you off your butt with organized events like group-training programs for a first marathon. Pete & Ed Books (800-793-7801, www.peteandedbooks.com/clubs.htm), an online bookstore and clearinghouse of sports clubs, has links to about 1,000 outdoor organizations in the U.S. and abroad.

Get Tuned Up
Hook up with expert instructors for one-day refresher courses. Keep working on your weak points and sooner or later you'll nail that stubborn crux move. Eastern Mountain Sports (888-463-6367, www.ems.com) hosts climbing, camping, and kayaking clinics throughout the Northeast.
Local Motion
People who hit the neighborhood trails and local surf breaks know what's best, and when. When you take your sport on the road, ask around at shops or scour the Web for advocacy groups. California Kayak Friends (818-885-6182, www.ckf.org) is a boaters' network that shares event and condition information on hot spots at rivers, lakes, and oceans across the West.
Give Back
Volunteer to clean up your favorite play spot (and conscience). Meet your brethren, then hit that debris-free singletrack. Oregon's Portland United Mountain Pedalers (www.pumpclub.org) hosts weekly "work parties" on nearby trails.
Push Yourself
Nothing gets you fired up to practice like a little healthy competition. The New York Road Runners (212-860-4455, www.nyrrc.org) hosts the New York City Marathon and some 75 shorter races throughout the year.
Cross-Training
Just because your sport is seasonal doesn't mean your training should be. Minnesota's North Star Ski Touring Club (952-924-9922, www.north-stars.org) has been organizing cross-country-ski clinics and outings for more than 30 years. Come summer, members hike and bike together to stay in shape till the snow returns.
Start Me Up
At a school like Otter Bar, every beginner has a shot a greatness
I'M FINALLY HITTING MY ROLL.
A whitewater kayak is an unstable platform in the slippery grip of Old Man River—it will flip. Not maybe; will. And when you find yourself hurtling through a rapid upside down, with the lower half of your body entombed inside a plastic shell, you'd better know how to use your arms, your paddle, and a twist of your hips to roll the boat upright—a subtle, balletic move that takes you from an inverted, fishy kingdom of death to the bright realm of light, air, and gasping life.

Consistently hitting my roll is the high-water mark of my success after three weeks of kayak instruction over three summers at the Otter Bar Lodge Kayak School, way up in the attic of northern California. Otter Bar has a wild stretch of the Salmon River in its backyard and is probably the best whitewater school in the world, not least because it is the most decadently luxurious. Its proprietors, Kristy and Peter Sturges, are superb hosts, and the instructors are world-class boaters. But you don't have to be a hardcore jock to gain something deeply rewarding by taking the uncharacteristic (for an adult) risk of signing up for summer camp.
Decades after leaving childhood and the classroom behind, it's a humbling, revelatory experience to become a beginner again, to face down a primal fear of the difficult and the unknown. But once intermediate status is within reach, you open the door to the epic possibilities of real adventure.
At the moment, I'm dreaming about Otter Bar's annual autumn trip down the Grand Canyon. I'd have to get serious about tuning up my paddling to handle the Class III–IV water, but places like Otter Bar specialize in making big dreams come true. Even for a slow learner like me.
Otter Bar Lodge Kayak School, Forks of Salmon, California; seven days, $1,605–$1,890 (all-inclusive), April to September; 14-day Grand Canyon trip, $2,900 (Class III+ paddling skills required), September 15–29; 530-462-4772, www.otterbar.com
Hold the Adrenaline
Learning anything new takes effort—but that doesn't mean you have to work up a sweat
Camp Cooking Learn to churn out gourmet-on-the-go feasts, like breakfast quiche and Cornish game hen, from a Dutch oven and an open flame. Royal Tine guide & Packer School, Philipsburg, Montana; 800-400-1375, www.royaltine.com
Boat Building Wield a spokeshave to hew graceful curves in your very own northern white cedar kayak, skiff, dinghy, or canoe. If you're good, your creation might even float. Wooden Boat School, Booklin, Maine; 207-359-4651, www.woodenboat.com
Wilderness Photography Join nature photographer Frans Lanting, who has eight acclaimed books to his name, to shoot the pastel wildflowers and jagged mountainscapes of the eastern Sierra. Mountain Light Photography, Bishop, California; 760-873-7700, www.mountainlight.com

Green Architecture Help build a snug, eco-friendly structure using hand tools, mud, straw, and recovered forest timber—and start planning your dream home. Lama Foundation, San Cristobal, New Mexico; 505-586-1269, www.lamafoundation.org
Backcountry First Aid A Wilderness First Responder course in injury prevention, assessment, and treatment might save your life or that of a teammate someday. Wilderness Medical Associates, Bryant Pond, Maine; 888-945-3633, www.wildmed.com
Landscape Design Study permaculture (permanent agriculture) and create sustainable, organic gardens with water-catchment and gravity-fed irrigation systems. Occidental Arts & Ecology Center, Occidental, California; 707-874-1557, www.oaec.org
Escuela de Español Practicing Spanish while surrounded by the 500-year-old colonial churches, frescoes, and open-air markets of central Mexico will make you feel like you're already fluent. Habla Hispaña Spanish Language School, San Miguel de Allende, Mexico; 011-52-415-152-1535, www.mexicospanish.com
Star Trekking Experience weightlessness and learn to pilot your very own space shuttle . . . simulator. Space Camp, Huntsville, Alabama; 800-637-7223, www.spacecamp.com
Meditation Vipassana is all the rage in inner peace. Enjoy (or endure) seven silent hours a day of sitting and walking meditation. Spirit Rock Meditation Center, Woodacre, California; 415-488-0164, www.spiritrock.org
Fly-Rod Crafting Make your own bamboo rod just like Norman Maclean, then use it to pull trout from the fish-rich waters of Willowemoc Creek. The Catskill Fly Fishing Center and Museum, Livingston Manor, New York; 845-439-4810, www.cffcm.org