Illegal Fireworks Hampered a Hawaiian Search and Rescue Mission
Two stranded hikers survived a night in the wilderness after illicit explosives grounded a helicopter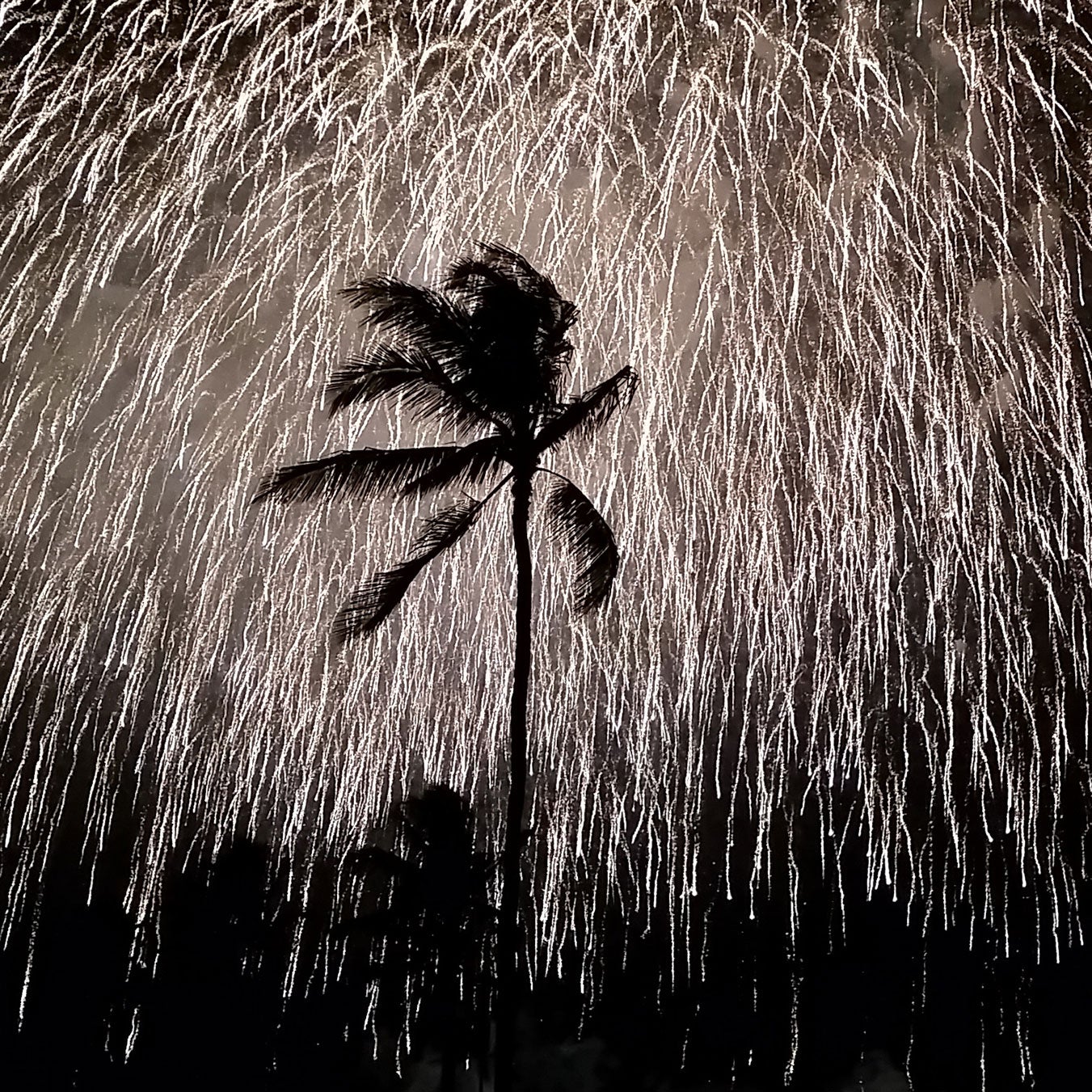 Sean Bayla / Getty Images
Heading out the door? Read this article on the new Outside+ app available now on iOS devices for members! Download the app.
Two hikers had to spend the night on Hawaii's Aiea Trail on New Year's Eve after fireworks prevented rescuers from reaching them.
According to officials, an 81-year-old man, a 69-year-old woman, and a 52-year-old man began hiking at about 2 p.m that day. Once darkness descended, they quickly became lost. The Honolulu Fire Department received a call at about 7 p.m., alerting them to three distressed hikers.
While firefighters were able to locate and rescue one of the hikers, they were unable to return for the other two due to people lighting off illegal fireworks in the area.
"Because of the aerial fireworks in the area and along the flight path to the landing zone, it was unsafe to airlift the other two hikers out," HFD said at the time. "They understood the safety decision and were provided with water and blankets to remain overnight on the trail and will descend on their own in the morning." Officials estimated that the hikers were about a mile away from the trailhead, and that they would be able to find their way back to the trailhead at first light.
Malcolm K. Medrano, the acting battalion chief of the HFD, said the pilot made the decision not to return.
"We don't want to know what happens when a exploding projectile hits an aircraft with a rescue person and a civilian dangling 30 feet below a helicopter flying hundreds of feet in the air… that's why the Pilot in Command, like in any other aircraft has the final say and in this case made the safety decision to not fly," said Medrano. 
Since Christmas, the HFD has rescued hikers in at least 10 separate incidents.
Oahu banned the use of fireworks in 2011 island-wide. Even setting off small firecrackers and using sparklers requires a permit. People who are illegally in possession of under 25 pounds of fireworks face a $2,000 fine and up to one year in prison, while those who are in possession of over 25 pounds of fireworks could end up with a $10,000 fine and a 5-year prison sentence.
Still, the ban hasn't stopped residents from lighting off fireworks. Over the weekend, Oahu's first responders reported that at least 8 people were injured as a result of illegal aerial fireworks. And Oahu EMS responded to about 12 different firework-related incidents from New Years Eve to New Years Day. One of the worst incidents took place after a 29-year-old man sustained injuries to his face just before 1 a.m. on New Year's, putting him in critical condition.
In response to last weekend's fireworks, West Oahu state Rep. Kanani Souza posted a video to social media, sarcastically stating: "I just wanted to do an update on the fireworks, where we are there's no illegal fireworks."
"There's no enforcement and people do not seem to be deterred by the current laws in place," she added
Some state legislators have proposed more stringent restrictions. State Senator Kurt Favella told Honolulu's HawaiiNewsNow that the state should do away with permits and outright ban aerial fireworks.
"We're too condensed, too many homes around," Favella said. "So those kinds of activities will cause damage and injury and people can get hurt."
Souza and Favella plan to further discuss firework regulations at legislative meetings this month.
Lead Photo: Sean Bayla / Getty Images
Trending on Outside Online