Unbroken Misery in the Frozen North
By the winter of 1854, the Advance crew had been trapped for almost two years, their ship frozen in ice just below the North Pole. Some had lost limbs to scurvy and frostbite; some had succumbed to Arctic hysteria; all of them were starving.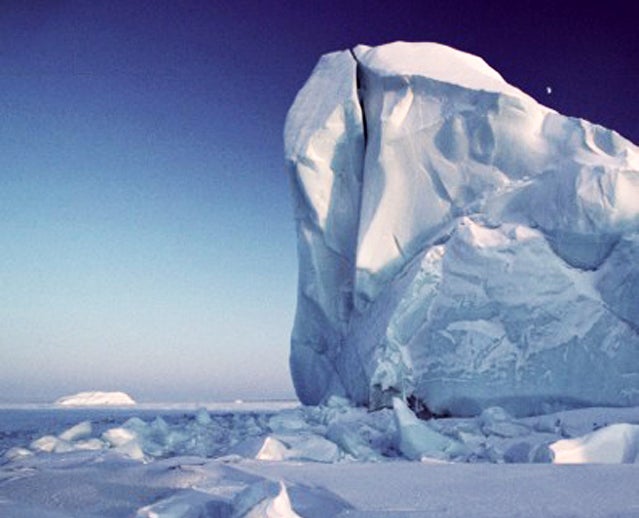 Heading out the door? Read this article on the new Outside+ app available now on iOS devices for members! Download the app.
In January, a rash of heavy snowstorms made the sparse hunting sparser. Provisions ran dangerously low. Elisha Kent Kane turned to what he called "such small deer"—the seemingly infinite supply of shipboard rats. The sled dogs, suddenly a low priority now that there were no trips in the offing, starved from reduced rations. In the fall, Tiger, their best remaining dog, was seized with a fit of Arctic hysteria and, in the delirium that followed, "ran into the water and drowned himself," according to Kane. In the absence of anything else to give them, Kane boiled up the dead dogs for their surviving brethren. "In spite of the proverb," he remarked, "dogs will eat dogs if properly cooked."
The panging, insatiable need for fresh meat was a persistent theme throughout the winter. The awful symptoms of scurvy, held in check for a time, were reappearing: malaise, receding gums, reopened wounds on the amputees. "Brooks grows discouraged," wrote Kane of his first officer. "The poor fellow has scurvy in his stump, and his leg is drawn up by the contraction of the flexors at the knee-joint. This is the third case."
Kane was comparatively healthy—and as pleasantly surprised as anyone. "It is a merciful change in condition that I am the strongest now of the whole party, as last winter I was the weakest. The duty of collecting food is on me." Unfortunately, his repeated attempts failed. On one occasion he and Hendrik sledged for hours to the customary seal-hunting hole only to find it frozen up; on another trip, his sled and dogs crashed through the ice and Kane nearly drowned.
Throughout the winter, Kane, Hendrik, and the few other able-bodied members of the party retrieved just enough fresh meat to avert famine. Once in late October and again in late winter, Hendrik succeeded in reaching Etah and bringing back walrus meat. On the latter trip, he was sobered to find the Inuit nearly as badly off as they were. In February they'd resorted to slaughtering and eating their dogs, he reported to Kane.
Each time the raw meat was delivered—or a "cordial" of deer blood, as Kane prepared once—the men briefly recovered. But by late February and March, when food was again scarce, they were barely hanging on. On February 7, Hendrik bagged a large reindeer, but much of the meat had to be disposed of after it was improperly stored in the extreme cold. There were only two or three men, Kane included, who were well enough to do the shipboard chores, hunt, and nurse the sick.
Kane's journal is a record of unbroken misery. On January 17: "The present state of things cannot last." On January 31: "Our sick are worse." A week later, with the first glints of a returning sun skimming nearby hilltops: "Given up all hope of rescuing our little vessel."
The task of administering to the sick took a particular toll. He couldn't contain the spread of scurvy, and the men who'd been his stalwarts—Morton and McGary—were fading fast. The frostbite on Morton's heel had become an open wound, and Kane feared he also had lockjaw. He'd been useless since October, but Kane didn't dare undertake the necessary surgery on account of the poor, dark conditions of the living quarters. McGary was bedridden, too. "Happily he has no notion how bad he is," Kane wrote.
The picture that emerges is one of Kane as the beleaguered caregiver, his men in constant need, some none too grateful. When they got stronger, Kane wondered, would they give answer to their mutinous thoughts? The situation was tenuous enough that he feared going away on an extended hunt because of what might occur in his absence. In February he morosely found himself on deck cutting frozen rope to use for fuel. They'd cut almost everything out of the ship they could without rendering it unseaworthy.
The only thing that seemed to rouse Kane was reciting his plan for how they'd all get through this, a journey of "alternating ice and water for more than 1,300 miles." If they could get well, they'd have a chance. With daylight—the best medicine, he stated—their dank, miserable "kennel" would cease to be a terminal hospital ward.
Excerpted from Farthest North, a Byliner Original available as a Kindle Single at Amazon, a Quick Read at Apple's iBookstore, a Nook Snap at BarnesandNoble.com, and at Kobo.