What It Takes
...to travel smarter, go faster, dress better, eat right, work less, and play more.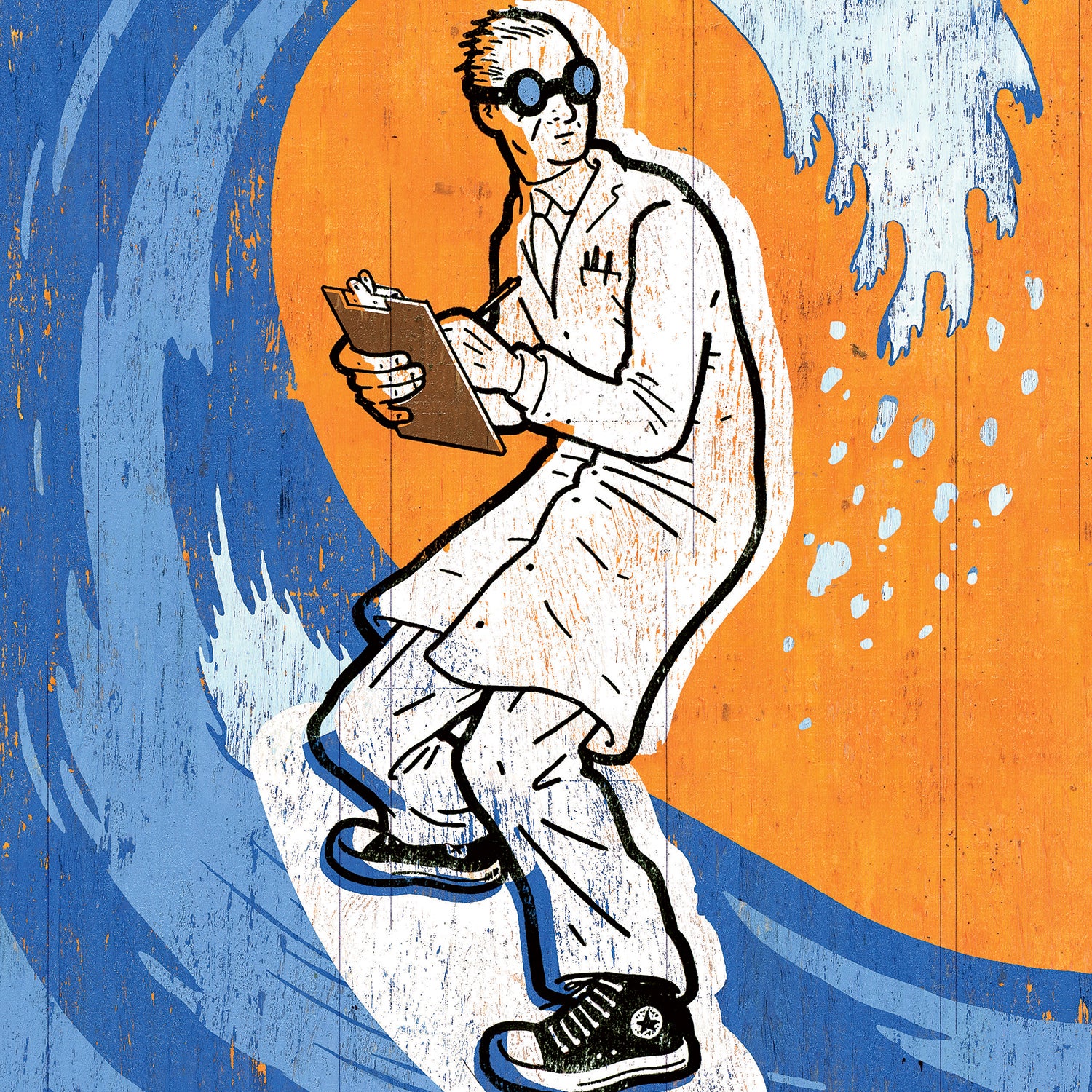 Dan Page
Heading out the door? Read this article on the new Outside+ app available now on iOS devices for members! Download the app.
Presenting a handy manual of bold schemes for the 21st-century adventurer.
Show Off Like a Pro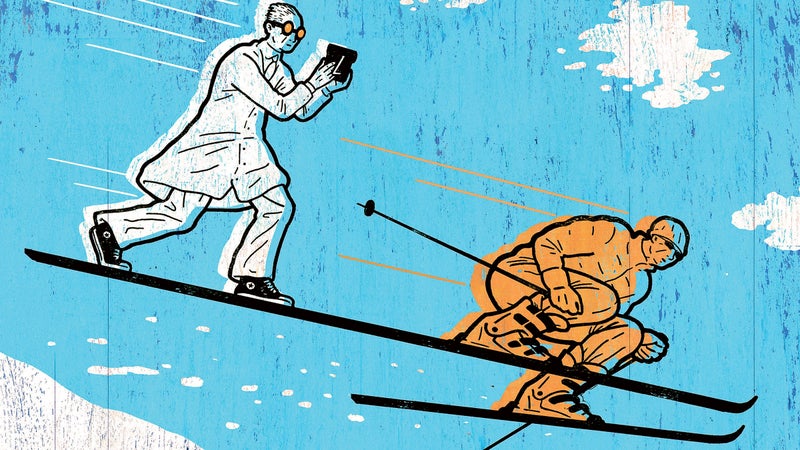 The best part of hucking? Bragging about it to your friends afterwards—ideally with video, when they're stuck behind their desks. A guide to the new techniques of action-sports exhibitionism. —Megan Miller
Buy: Samsung's SC-X205L ($480; samsung.com), a diminutive dynamo that shoots in Web/iPod-friendly MP4 format, and auto-corrects when your grip gets shaky. It comes with a rubber-coated helmet cam that repels water. Just pack a spare battery or you'll have only enough juice for an hour.
Shoot: Lee Crane, digital-content director for action-sports conglomerate TransWorld Media, offers these pointers for getting the money shots.
Resist going all helmet cam, all the time. Multiple angles are key to compelling video.
That said, shoot lots of close-ups.
Make jumps look bigger by filming across steep terrain, rather than up- or downslope.
Keep the sun on your subject, which means it's at your back when you're shooting with a helmet cam. (And be a bro and move into the sun when someone else is filming you.)
Shape: Your mantra: Cut. It. Out. The full film should be under three minutes. Do your editing with iMovie (standard on Macs) or buy a good, inexpensive suite like Adobe Premiere Elements 3.0 ($100; adobe.com). Create energy with quick cuts and smooth out transitions with music. But skip the Snoop Dogg soundtrack: Using copyrighted songs will get your clip yanked from video sites. Instead, browse ccmixter.org for free tunes licensed for sharing. Finish by sizing to the Web-standard 320 by 240 pixels.
Ship: Upload to a sharing site like YouTube or the adventure-themed broadbandsports.com, then e-mail the link to everyone in your address book (subject line: "Hell, yes, this is me!"). If you have a blog—and if you've read this far, you probably do—slap YouTube's embed code into a posting, so your "fans" can watch and comment.
Create a video podcast. A basic account ($5 a month) at hosting site libsyn.com lets you publish to iTunes.
Send a teaser to friends with video-enabled phones by downloading a mini-clip (under a megabyte, or about 15 seconds) to your phone, then forwarding to multiple numbers at once for maximum spamming efficiency.
---
Sneak In a Ski Vacation
Direct flights from major cities to mountain towns (or close by) mean you can work on Friday, be home Sunday night, and still get two full days of runs in a weekend. So take a break from the traffic and your usual hill—your boss will never know. —Sarah Hubbard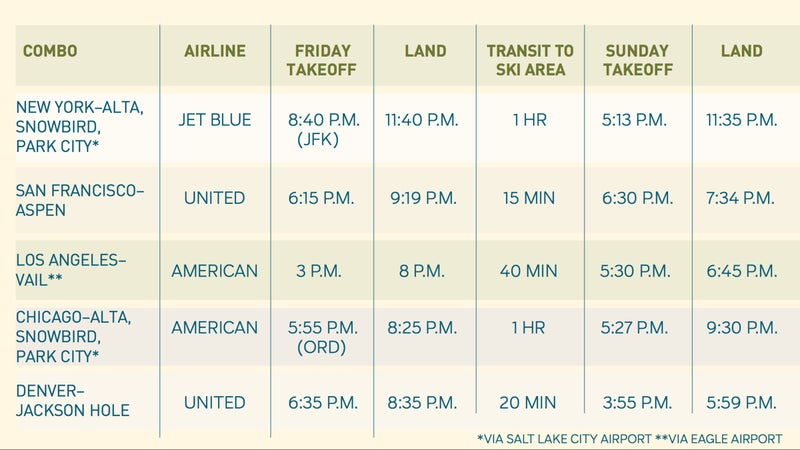 ---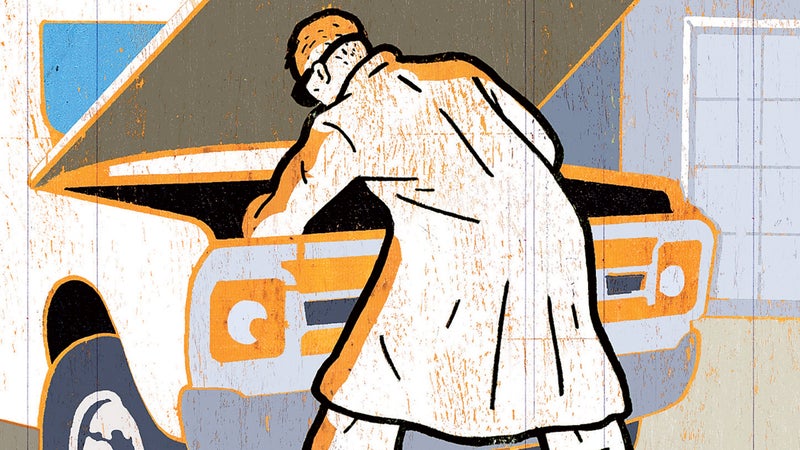 Electro-Pimp Your Ride
Love that old pickup but hate the gas guzzling and fumes? Then trade in the noxious growl for a nice, clean hum by converting the beast to lightning. Think of it as a heart transplant: For anywhere from $20,000 to $30,000, an expert like Left Coast Conversions' Reverend Gadget will swap out your old internal-combustion block for an electric engine. Or you can do it yourself for $8,000 to $12,000. (Forgoing the traditional lead-acid route for higher-powered lithium-polymer batteries is where you'll see the tab spike.) "It's pretty easy," says the Reverend. "It takes only three to five days to convert a vehicle." Alas, the process doesn't work on automatic transmissions, but that's the only logistical obstacle besides a few grand lying around between you and a cleaner automotive conscience. You could quadruple your vehicle's energy-transfer rate, get up to 200 miles off every charge, and actually be faster from zero to 60 (!), but the best part will be your license to use the line "Electric that's how I roll." For additional info, and to locate a qualified mechanic, visit go-ev.com. —Gordy Megroz
Or Burn Less Gas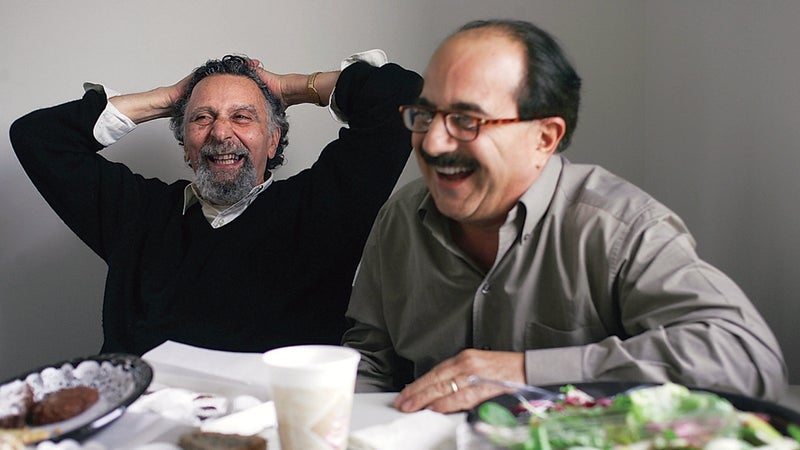 Not everyone wants to drop the bank it takes to convert a car. So as you head outside to play, keep in mind these fuel-saving tips from Tom and Ray Magliozzi, of NPR's Car Talk.
Anxious to snag fresh tracks the morning after a honking snowstorm? Don't race up the mountain; your MPG can drop by as much as 93 percent. No kidding.
It may be a pain and detract from your outdoorsy self-image but leave your roof rack at home if you're not using it regularly. The drag can eat up 5 percent of every tank.
Unless you're Will Gadd, you probably don't need all your gear in the back of your truck at all times. Every 100 pounds extra taxes fuel economy by up to 2 percent.
---
Just Say "Xie Xie"
That's "thanks" in Mandarin. With the Olympics on the way, a burgeoning adventure travel scene (dutifully served by Outside's newest foreign-language edition), and even a minister of action sports minding the country's gross national stoke, China either is on your itinerary or will be soon. So it's time to start learning the language. —Mara Hvistendahl
Homeschooling
Before hopping on a plane, try learning a bit at home. Pimsleur's audio method (pimsleurapproach.com) is good for informal, fast-track (read: character-free) learning. For a more solid foundation, try Berlitz.
Tones
Don't freak out. Your ear is already trained for tonal language. Think of how different inflections can turn the word dude into a question, greeting, warning, or admonishment. That's how tones work in Mandarin. Sort of.
Tough Talk
It's easier to stay focused when your instructor is a kung fu master. World Link Education (worldlinkedu.com) offers mainland language-and-martial-arts classes lasting from one week to one year, some of which include trips to the Shaolin Temple.
Lessons On The Go
ChinesePod.com provides free podcasts on topics ranging from the Olympic marathon to ordering at a bar. Follow along while grocery shopping, driving to work, or jogging. Ignore the stares.
Essential Words And Phrases
Do you rent fat skis?
Nimen zhè'er zu kuande huáxueban ma?
Awesome!
Tài bàng le!
I dare you to huck that.
Wo liàng ni ye bù gan nàge.
That looks like it hurt.
Kànq¦lái haoxiàng hen téng.
Ibuprofen
Bùluòfen
This isn't water in my glass.
Wo de beizi limiàn bú shì shui.
You paid 5,000 yuan for tickets to an equestrian event?
Ni mai mashù ménpiào hua le wuqian kuài ya?
Is that Ziyi Zhang?
Nàge rén shì Zhang Ziyí ma?
And Be iLingual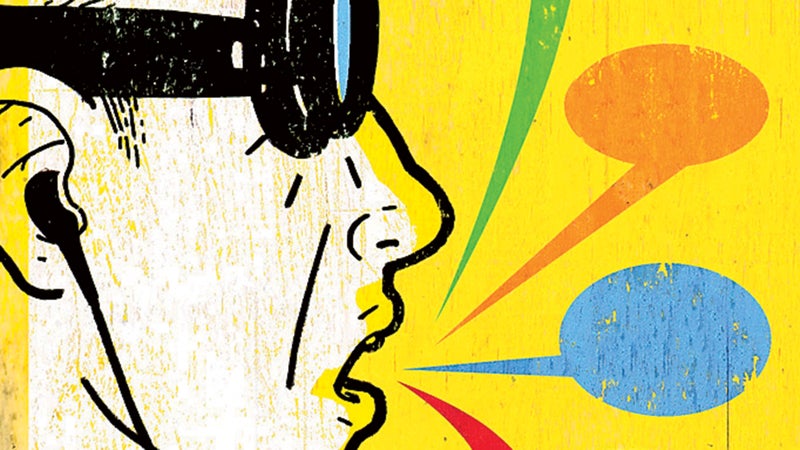 You learned to conjugate irregular verbs and did the rural immersion program, but now you're back home in the monolinguistic grind. Luckily, if someone speaks it, someone's podcasting in it. Keep your new language skills sharp for that next trip abroad with refreshers like these. —Sarah Hubbard
frenchpodclass.com
Includes suggestions for music, books, and movies to inspire you
learnitalianpod.com
Topics range from buying a Ferrari to schussing in the Alps
Brazilianportuguesepod.podomatic.com
From beginner basics to slang and culture
islamopas.com/arabic/eindex.html
Focuses on reading and writing, with an eye toward studying the Koran
japanesepod101.com
Offers a 110 percent yen-back guarantee
rollingrs.com
Run by a high school Spanish teacher; sure to guilt you into studying
---
Don't Bonk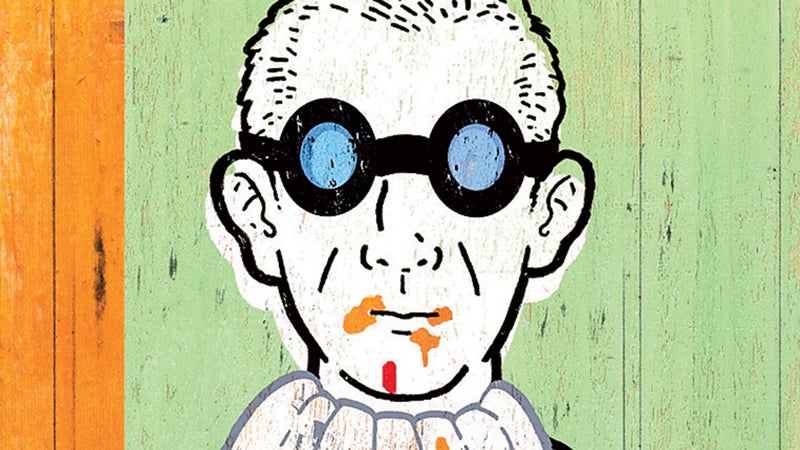 Hold on there, Slim. That low-calorie lifestyle that's been all over the news recently comes with some caveats. First off, the relevant studies, which suggest that reducing calories 30 percent below normal can extend your life, have focused mainly on caged animals. And while there's reason to believe humans would see similar benefits, if your idea of fun is anything more vigorous than channel surfing, a typical low-calorie plan will leave you seriously underfueled. We're not advocating all-you-can-eat buffets; we're just saying we wouldn't want Nicole Richie belaying us. Naturally, what and when you eat is vitally important, especially during exercise. But if you want to maintain both your weight and your lifestyle, aim for these daily caloric targets. —Monique Ryan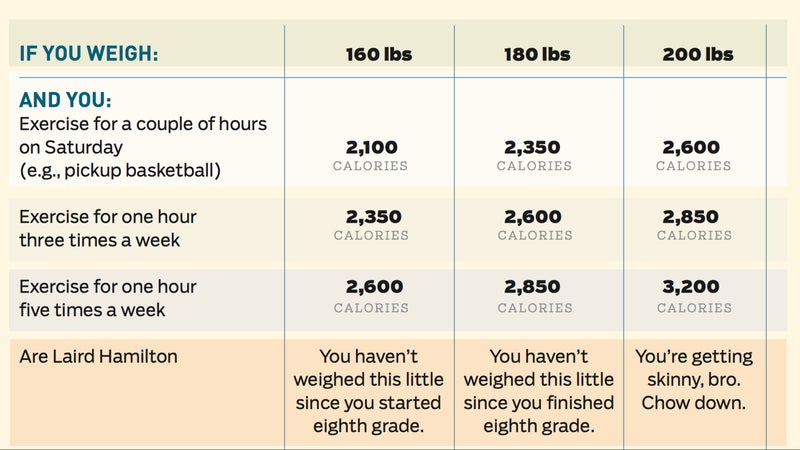 ---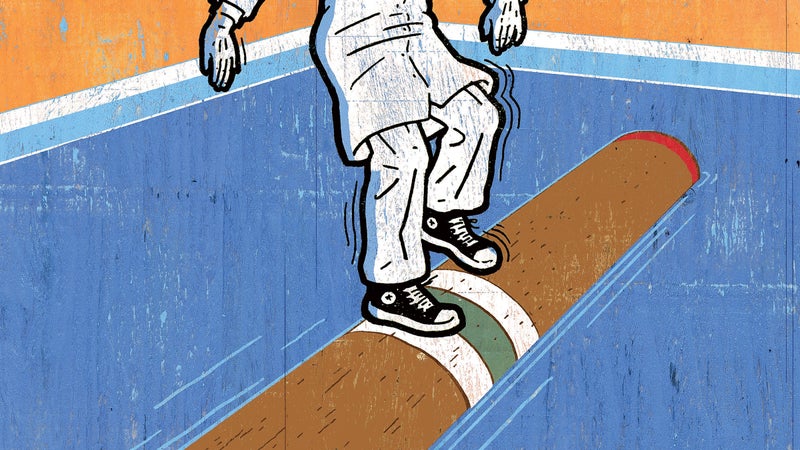 Roll With It
Believe it: Logrolling is hot. The annual Teva Mountain Games, in Vail, Colorado, demo'd the sport last summer, and now you can join a rolling class at dozens of pools and lakes nationwide (see uslogrolling.org). Plus it turns out that balancing on a floating 12-foot cedar log builds core strength and cardio endurance while giving you quick feet and (naturally) tree-trunk legs. Get started with this crash course from 2004 world champion Lizzie Hoeschler—and leave the suspenders at home. —Gina DeMillo Wagner
The only required gear is flexible, grippy footwear. Use kayak shoes, like Teva's Gamma Pro or Nike's Aqua Sock.
Have a friend hold the log as you climb on. Once up, keep your knees bent at about 45 degrees and lean forward slightly at the waist. But don't crouch so much that you can't move your feet, which should be hip width apart.
To roll properly, move your feet up and down like pistons (imagine squashing bugs). This isn't a treadmill.Expect to fall—a lot. Never try to catch yourself on the log; when you start to go, push away from it with your feet.
The arm closest to the center of the log should be extended back; the other arm forward. Keep both arms relaxed—your balance and power come from the waist down. Waving your arms and swaying your upper body will throw you off.
Don't look at your feet. Instead, focus on the far end of the log to improve balance.
Expect to fall—a lot. Never try to catch yourself on the log; when you start to gom, push away from it with your feet.
When you're ready to go head to head with another roller—you'll need at least several sessions of solo practice first—try this move: Wait until his feet slow down, then give a quick sprint. And gloat only after he's in the drink.
---
Live Life in the Bike Lane
If the fitness boost and An Inconvenient Truth haven't convinced you to commute by bicycle, consider this: Even at an easy pace, urban trips of less than three miles are generally faster on a bike. It's only beyond seven miles that cars consistently have the edge in the city. —John Bradley
Let's Do This
Test your route on a weekend first, to get a sense of the time and effort involved. And keep an eye out for shortcuts and scenic detours that might now be open to you.
You Are a Vehicle
Bike laws vary from state to state, but all 50 decree either that bikes are considered vehicles or that cyclists have the same rights as drivers. This means you've got to obey all traffic laws. (Yes, use hand signals.) But it also means that motorists have to treat you like another car.
On That Note
If there's no bike lane, ride on the right side of the rightmost lane. But hold your ground. If there's no shoulder, the road is too narrow, or you're moving at the same speed as traffic, feel free to take the lane. Regardless, always get in the middle of the lane at intersections to make yourself more visible. More info: bikeleague.org.
Don't Sweat It
Backpacks and messenger bags aren't the best options for bike commuting. You'll tend to sweat under them, and the straps will wrinkle your clothes. Stick with baskets and panniers.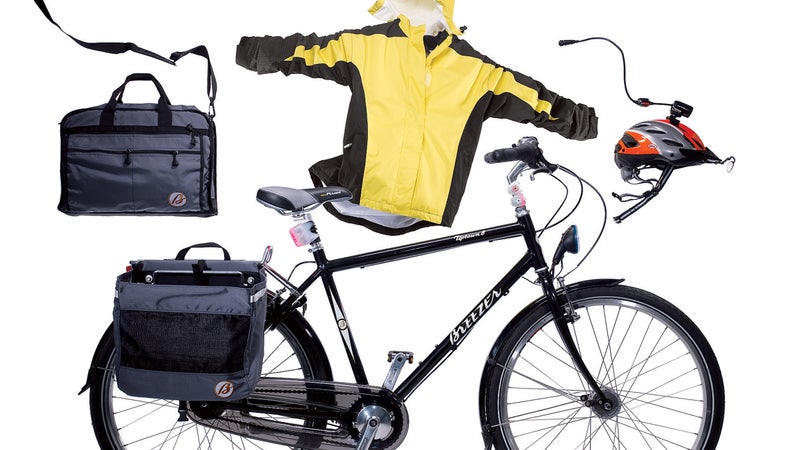 Gear
And Lock This Way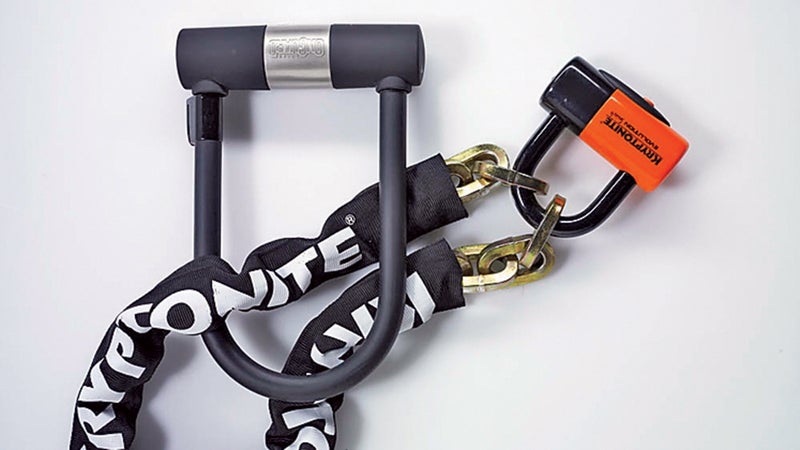 Bike commuting won't save you money if your ride gets stolen, which is what happens to an estimated 500,000 U.S. cyclists a year. Lock things properly and you won't have to worry about how to get home.
Pick a highly visible area and lock your bike to a secure object that can't be easily removed and that your bike can't be lifted over.
Use two locks: Hook a U-lock through your front wheel, frame, and whatever object you're locking to, and run a chain or cable through both wheels, the frame, and U-lock, then around the stationary object. Our picks: The Onguard Brute STD ($72; onguardlock.com) and Kryptonite's New York Chain With EV Disc Lock ($85; kryptonite.com).
Take the slack out of the cable or chain and fill up as much space inside the U-lock as possible. This makes it tougher for thieves to pry them open or use tools on them.
Register your bike with the police and/or at nationalbikeregistry.com.
---
Ignore Borat
Along with the expected consequences of this film—lawsuits, the popularization of the term "sexy time"—there was one surprise: a surge of traveler interest in Kazakhstan. Seriously. Following Borat's release, Kazakhstan's D.C. embassy was flooded with tourist inquiries (and questions about "the running of the Jews"). More surprising: The country is one of the world's best-kept adventure travel secrets. Home to just 15.2 million people, it boasts a vast landscape—four times the size of Texas—of rolling steppes, 6,000-meter peaks, and gnarled gorges. Get over there before everyone else. Fly into cosmopolitan Almaty ($1,350 round-trip out of JFK via Lufthansa; lufthansa.com). Just 15 miles out of town is the Chimbulak Ski Resort, with 2,900-foot vertical runs and a 55-room hotel (lift tickets, $30-$45; doubles, $98; chimbulak.com). In summer, make a 15-day trek to Kazakhstan's highest peak, 22,949-foot Khan Tengri (from $2,080; adventurecenter.com). —Tim Neville
---
Maximize That Weekend Escape
The Scenario: Heading to a mountain town for a wedding or corporate retreat.
The Problem: How to meet social and work obligations and still play outside?
The Solution: Great new multitasking gear and apparel, plus our custom itinerary.
Pack
Three tips from Susan Foster, author of Smart Packing for Today's Traveler: 
Get a 22-inch rolling carry-on with a suit compartment. 
Bring only two pairs of shoes. (Try a formal pair and a hiker that passes muster at the bar.) 
Use all available space by rolling up underwear and socks and tucking them into your shoes.
Friday Afternoon
Lie. Tell your friends your flight arrives an hour later than it actually does and use the time for a stealth hike. You'll feel more energized for happy hour.
Saturday Morning
Skip the hypersocial breakfast and recruit others for a high-intensity two-hour outing. Research trails before the trip (try americantrails.org) and keep your group to four or fewer.
Saturday Evening
Join everyone for the pre-dinner hot-tubbing, but try not to soak for more than 15 minutes (dehydrates you). Clean up and suit up for the night's event.
Sunday Morning
Ease the hangover (which you probably won't have if you stuck to sake; see below) with a protein-rich brunch, then hit the trails for a mellow preflight hike. —Megan Michelson
​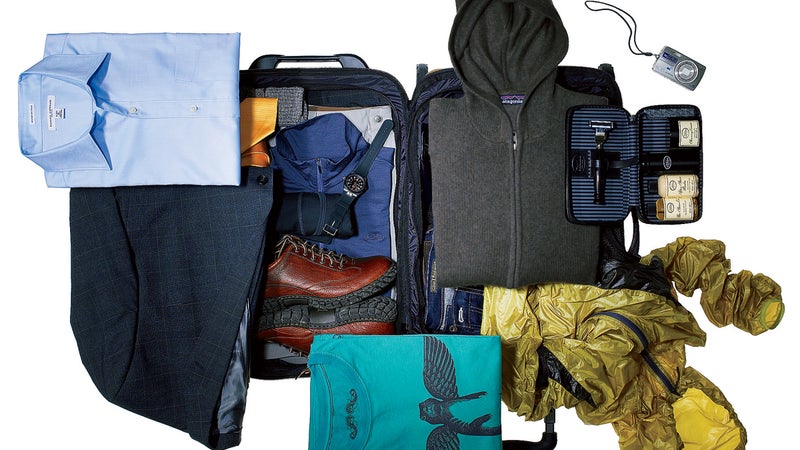 Gear
---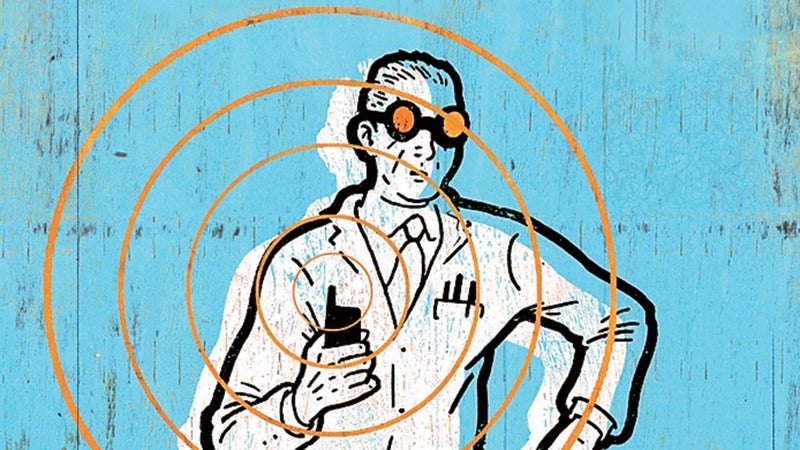 Turn Your Phone Into a Coach
At long last, the transformation of your mobile device (don't call it a cell phone) into digital Swiss Army knife is complete. There's the phone part, the camera, the audio player, the GPS, the phaser… and now the trainer. With sites like AllSportGPS.com ($7 a month), SportsDo.net ($9.75), and BimActive.com ($10), you can remotely log your workouts via satellite. While you're running or biking, the site's busy uploading what your GPS is telling you: speed, distance, altitude, route, and averages. Back home, study your stats, download sessions for training against yourself later, and share your times and Google Earth-tagged routes with other users. Now get out there and beat that blip. —Justin Nyberg
---
Be a Sake Sommelier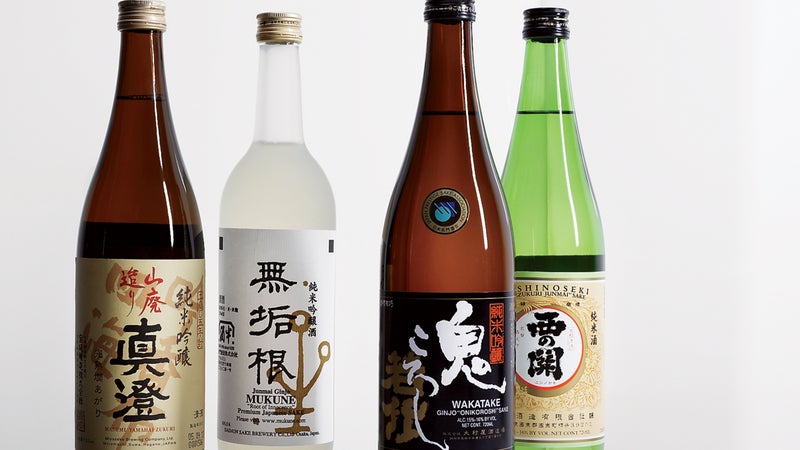 Don't get us wrong: We like sake bombs as much as the next guy. But limiting your experience with this fine beverage—with its dearth of hangover-promoting congeners—to the one-dimensional, frat-boy approach is tantamount to swilling Wild Irish Rose in the Tuscan hills. And pigeonholing it as a sushi-only libation? That's just silly. Whatever the cuisine, says Beau Timken, author of Sake: A Modern Guide (Chronicle), there's a beautiful complement to be found in sake.* With some experimenting, you'll be pairing like a pro. Here's a few ideas from our expert to get you started. —Anthony Cerretani
Steak: Masumi Yamahai Junmai Ginjo ($32). "Good acidity. Works wonders with the fat and juice of beef, and rather than the big post-palate explosion of red wine, all the flavor stays forward on the taste buds."
Lobster: Mukune ($39). "Extracts lobster's natural sweetness, and its elevated acidity exalts the richness of the butter."
Pizza: Wakatake Onikoroshi Junmai Ginjo ($23). "Solid and rich, which stands up to the tomatoes' acidity, with a mellow fruitiness, like watermelon. Cuts through the cheese and oil."
Hot/Spicy: Nishinoseki Junmai ($24). "Sweet, soft, and creamy. Made for putting out flames."
*Avoid six-packs and go for the good stuff. (Try a high-end wine-and-spirits shop.) Serve chilled.
Or Mix It Up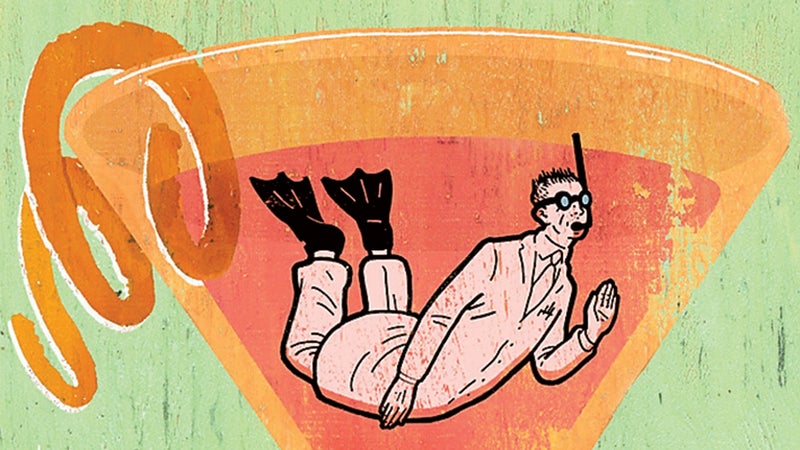 Vodka saketini? No, thanks. If you're going to enjoy a cocktail with your favorite Japanese hooch, the sake should be the prevailing spirit. As it is in a little concoction we're calling…
The Outsider: 3 oz chilled sake (try a sweet nigori); 1 oz Cointreau orange liqueur; 1.5 oz chilled pomegranate juice (antioxidants, ho!). Stir with ice, strain into a martini glass, and serve with an orange twist.
---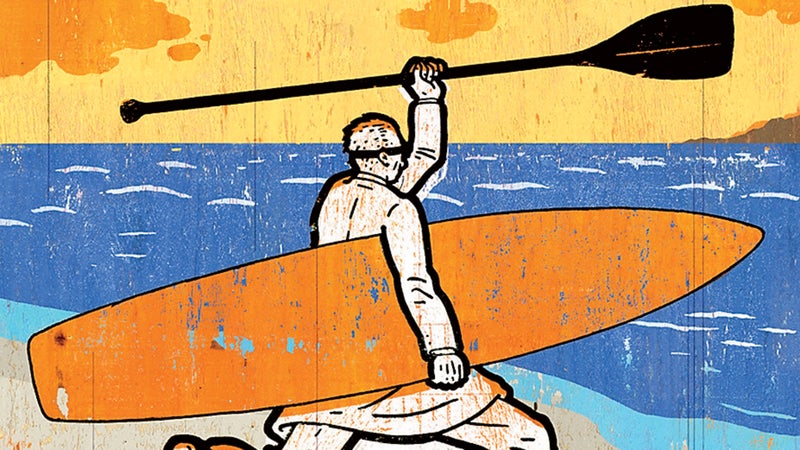 Get Paddled
With its full-body workout and promise of good times even when the waves aren't breaking, stand-up paddle surfing is enjoying a mini-boom, fueled in part by devotees like big-wave stars Laird Hamilton and Dave Kalama. "These days, I'm making far more stand-up boards than regular surfboards," says Southern California shaper Ron House, who created Hamilton's signature line. Here, Kalama explains how to get on your feet. —Brad Melekian
Stand: Find some calm water and stand up in the middle of the board, with your back straight, knees bent, and feet parallel and evenly spaced on either side of the centerline.
Move: Grab the top of the paddle with one hand and place the other about three feet down the shaft. Paddle normally and pull back to your feet. In perfect conditions, I go five to ten strokes on each side before I cross over. Swap hand positions when you switch sides.
Turn: Make two backward strokes on the side you want to turn to, then two forward strokes on the opposite side.
Ride: I catch waves in my parallel stance. As soon as I start to glide, I go to my surfer stance and take another stroke or two.
Buy: Board: Look for one around 12 feet long. The wider the better, but if you plan on riding waves, keep it over 28 inches. Surftech's Laird Hamilton model ($1,500; surftech.com) is great for beginners. Paddle: Stand prospective paddles on end. If they're the right length, you'll just be able to grab the tip with your arm fully extended above your head. Kalama's favorite paddle is QuickBlade Paddles' carbon-fiber Pop's Stand Up ($320; quickbladepaddles.com).
---
¡Viva la Revolución!
With socialist presidents helming a number of nations, it's red dawn in Latin America again. Our response? Invade! Try these select lefty destinations for exciting combos of politics and adventure. —Tim Neville
Bolivia 
Jefe of State: Evo Morales, Bolivia's first indigenous president and an ardent socialist; has suggested the U.S. government is conspiring against his administration.
U.S. Policy: State Department opposes Morales's efforts to commercialize coca production for use in medicines and toothpastes.
Our Policy: Brush three times a day and mountain-bike over 15,000-foot singletrack passes between the peaks near Sorata ($95 per day with Gravity Assisted Mountain Biking; gravitybolivia.com).
DIY Diplomacy: Sing some of rock band Atajo's lyrics: "Que la DEA no me vea" ("May the DEA not see me").
Nicaragua 
Jefe of State: Daniel Ortega, revolutionary turned kinder, gentler Sandinista; elected in November on "peace, love, and unity" platform.
U.S. Policy: Prior to election, White House threatened to yank aid to Nicaragua if Ortega won; after he won, a member of Congress encouraged blocking U.S.-based Nicaraguans from sending cash home.
Our Policy: The hottest adventure destination in the region thanks to a burgeoning surf scene on the southwestern coast. Head to Hidden Bay Surf Lodge, north of San Juan del Sur (from $1,195 per week; nicasurf.com).
DIY Diplomacy: Say you love Sexto Sentido, a sitcom that's part Friends, part PBS afterschool special.
Venezuela 
Jefe of State: Hugo Chavez, brazen populist elected to third term in December; told the UN last fall that "the devil" (Bush) had left the smell of sulfur on the lectern.
U.S. Policy: The White House all but cheered a 2002 coup that briefly ousted Chavez; last fall, Bush Sr. called Chavez an "ass."
Our Policy: Dodge sketchy Caracas and get to the saltwater flats of Los Roques National Park, home to some of the fattest bonefish in the Caribbean (seven nights at Pez Raton Lodge from $3,595; frontierstravel.com).
DIY Diplomacy: Claim Venezuela's team was robbed in its World Baseball Classic game against the Dominican Republic.
Brazil 
Jefe of State: Luiz Inácio Lula da Silva, a former shoeshine boy and founding member of the socialist Workers Party.U.S. Policy: Can we have some of that sugarcane energy?
Our Policy: Stop ogling thongs in Rio and fly 200-plus miles off the coast to dive the waters of Fernando de Noronha Island, a World Heritage site (weeklong packages, including domestic flights and lodging, with Atlantis Divers from $1,485; atlantisdivers.com.br).
DIY Diplomacy: Love the fried fish? Pinch your earlobe with your thumb and forefinger that's the local way of expressing appreciation for a good meal.
And Keep an Eye on Cuba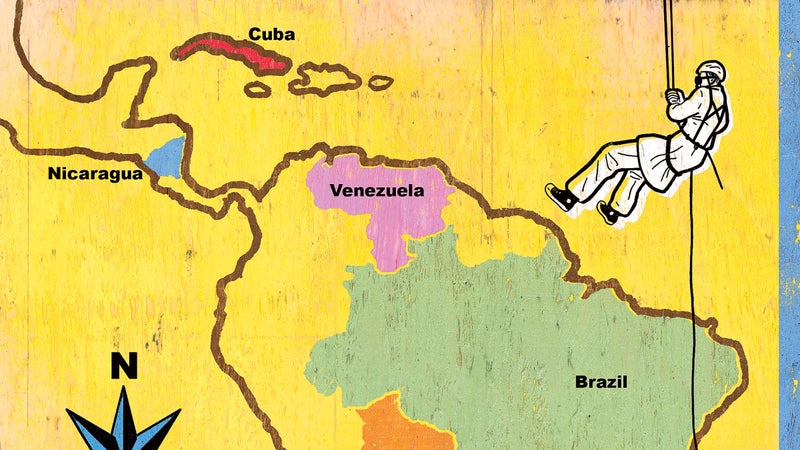 Know this: When Fidel Castro the region's only unelected leader dies, U.S. restrictions on travel to Cuba won't suddenly disappear. For the laws to change, Cubans will have to take many steps, including holding multiparty elections, releasing all political prisoners, and likely ousting Castro's brother, Raúl, to whom the reins were temporarily handed in July. Which means if you want to visit Cuba's stunning beaches or crags, you're stuck sneaking in from Canada or Mexico (risking fines of up to $65,000) or applying for a special license from the Office of Foreign Assets Control for cultural, academic, or journalistic pursuits; USA CubaTravel (877-462-8221, usacubatravel.com) offers application guidance and package trips.