Green Coffee Bean Extract Does Not Promote Weight Loss
Dr. Oz-endorsed study officially retracted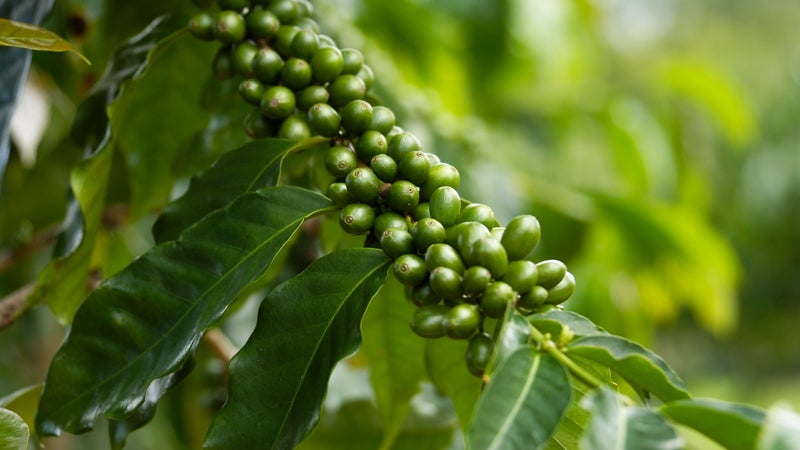 Heading out the door? Read this article on the new Outside+ app available now on iOS devices for members! Download the app.
Last summer, the Federal Trade Commission filed a claim against Applied Food Sciences—a company that develops and markets "proprietary technologies" used in foods and supplements—after finding that a study published in Diabetes, Metabolic Syndrome, and Obesity: Targets and Therapy contained altered key measurements and unsubstantiated data. The study stated that consuming green coffee bean extract would promote good health and weight loss. Now the two lead investigators who wrote the study have retracted the findings, admitting to flawed data in an October 16 retraction notice.
"We have previously said that either the study never happened or happened in some form but was so hopelessly botched that no reliable conclusions could be drawn from the purported results," FTC Office of Public Affairs representative Mitchell Katz told Outside in an email.
Dr. Mehmet Oz repeatedly endorsed AFS and the study, calling green coffee beans a "miracle" weight-loss aid. AFS used video of Oz's endorsement to publicize its study, which boosted sales of the company's green coffee bean product. Oz appeared before a hearing of the Senate Subcommittee on Consumer Protection in June, where he admitted to promoting other flawed studies in a way that may harm consumers. "I don't get why you say this stuff, because you know it's not true," Senator Clair McCaskill of Missouri told him.
A brief post on Dr. Oz's website mentioned that the show had "covered Green Coffee Extract and its potential as a useful tool for weight loss," adding that the coverage was only partially based on research from the retracted paper. "While this sometimes happens in scientific research," the post reads, "it indicates that further study is needed regarding any potential benefits of Green Coffee Extract."
Katz says that while the study itself was "facially nonsensical," advertisers must be held responsible for the studies they choose to cite as legitimate. "If sellers advertise based on junk science instead of reliable and competent evidence, we will hold them accountable for consumer loss."