The New Rules of Leave No Trace
These foundational principles are more than 50 years old. We have three suggested updates for 2018.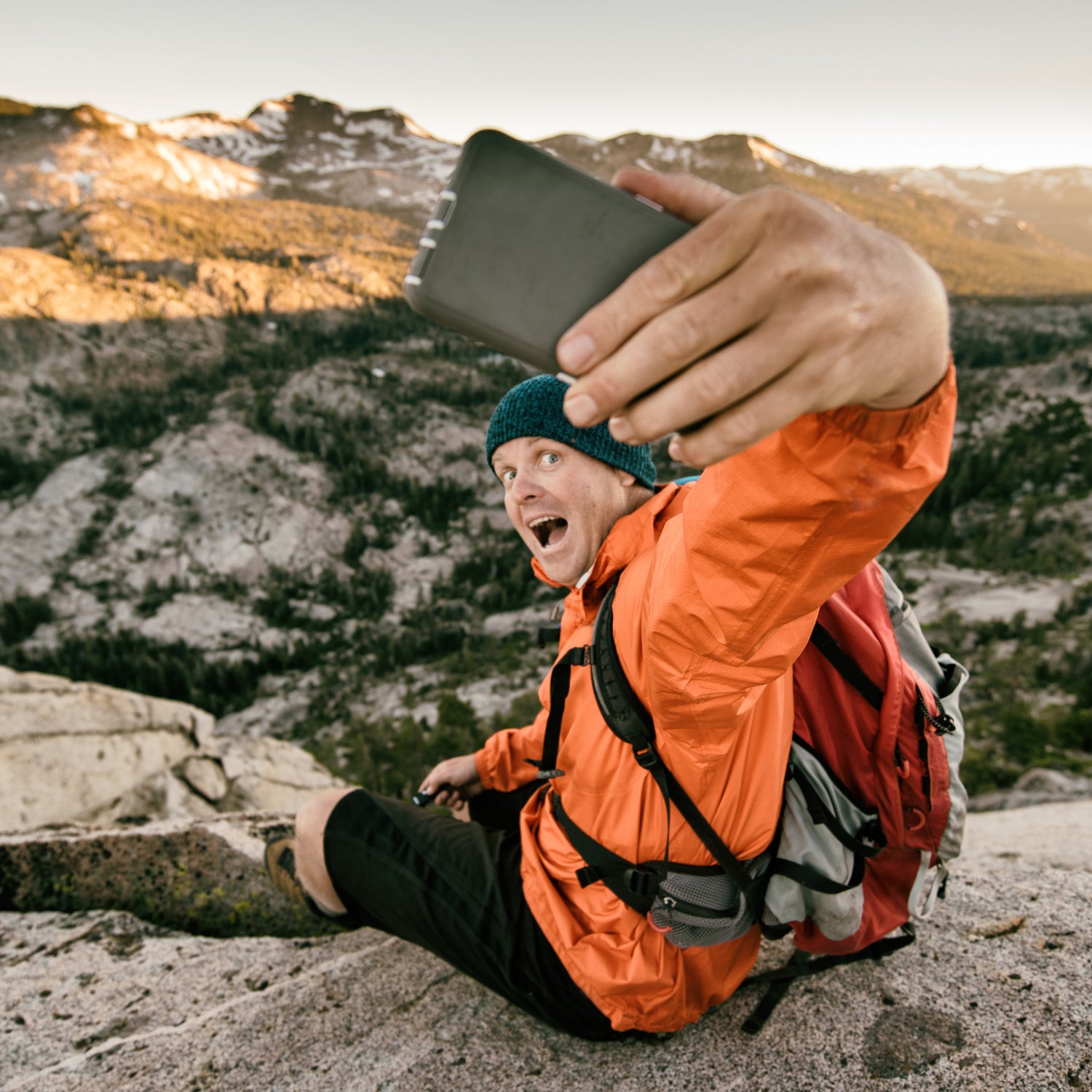 Heading out the door? Read this article on the new Outside+ app available now on iOS devices for members! Download the app.
Introduced in the 1960s by the U.S. Forest Service, the Leave No Trace principles began as educational guidelines to help visitors behave ethically and sustainably when recreating outdoors. The seven principles—including disposing of waste properly, leaving what you find where you find it, and respecting wildlife—were a necessary way to address the growing impact of a larger population heading into the wild.
For more than 50 years, LNT principles have served as the cornerstone for education on sustainability and outdoor recreation. But a lot has happened in that intervening half-century. Today, we have Instagram, drones, and even more people in our parks and public lands. According to a report by the Outdoor Industry Association, nearly half of all Americans over the age of six participated in outdoor recreation at least once in 2016. That's 144.4 million people—an increase of 2 million people over 2015.
So, while the original LNT principles provide a key foundation, clearly it's time for a few additions.
#1. Don't Do It for the 'Gram
Horseshoe Bend, a photographically divine location above the Colorado River in Arizona, was once a secluded secret. Today, travelers flock to the view in alarming numbers. "It used to be a quiet trail that only the locals knew about," said Pam Rice, assistant superintendent of Glen Canyon National Recreation Area, in a recent article. "Now it's just exploded. We think it's through social media. We're expecting more than a million visitors this year." The land management bureau of Horseshoe Bend is contemplating permits, regulations, and entrance fees in response to the impacts of overuse.
Sharing your experiences with friends, followers, and loved ones is fine—as long as you do it in a socially and environmentally responsible way. Avoid geotagging or checking in at specific locations. Although the act may seem harmless, the impact to local areas such as Horseshoe Bend is real. Instead of listing an exact hike or waterfall, consider tagging the state or region. Inspiration to visit the area may still be motivated by images and social shares, but visitors will need to do their research beforehand. Hopefully, as a result, trails will see less overuse and irresponsible practices in the name of social media fame.
#2. Minimize Personal Pollution
The seventh Leave No Trace principle—"Be considerate of other visitors"—needs to evolve. Drones became a "daily occurrence" in parks like Yosemite before they were banned from all areas administered by the National Park Service more than three years ago. That doesn't mean you should drive to a park boundary and launch your drone—noise doesn't obey park boundaries. A recent study led by Colorado State University and the Wildlife Conservation Society found that even just hiking can decrease a species' diversity, survival, reproduction, and abundance. Which says nothing of how much a portable speaker playing Katy Perry at the crag can ruin your day. You can limit your effect by leaving most of your tech at home.
#3. Give Back
It's no longer enough to just enjoy our public lands—you need to help out. Consider joining local organizations for trail cleanup days or restoration projects.
Not sure how to get involved? The Access Fund website has a state-by-state list of local outfits that accept volunteers for outdoor projects. To protect beloved natural lands, Leave No Trace must take the step beyond minimizing visitor impacts and begin focusing on leaving the trails better than before.
Lead Photo: iStock