The 9 Pieces of Gear Any Beginner Backpacker Needs
Tried-and-true stuff that will let you go farther and stay out longer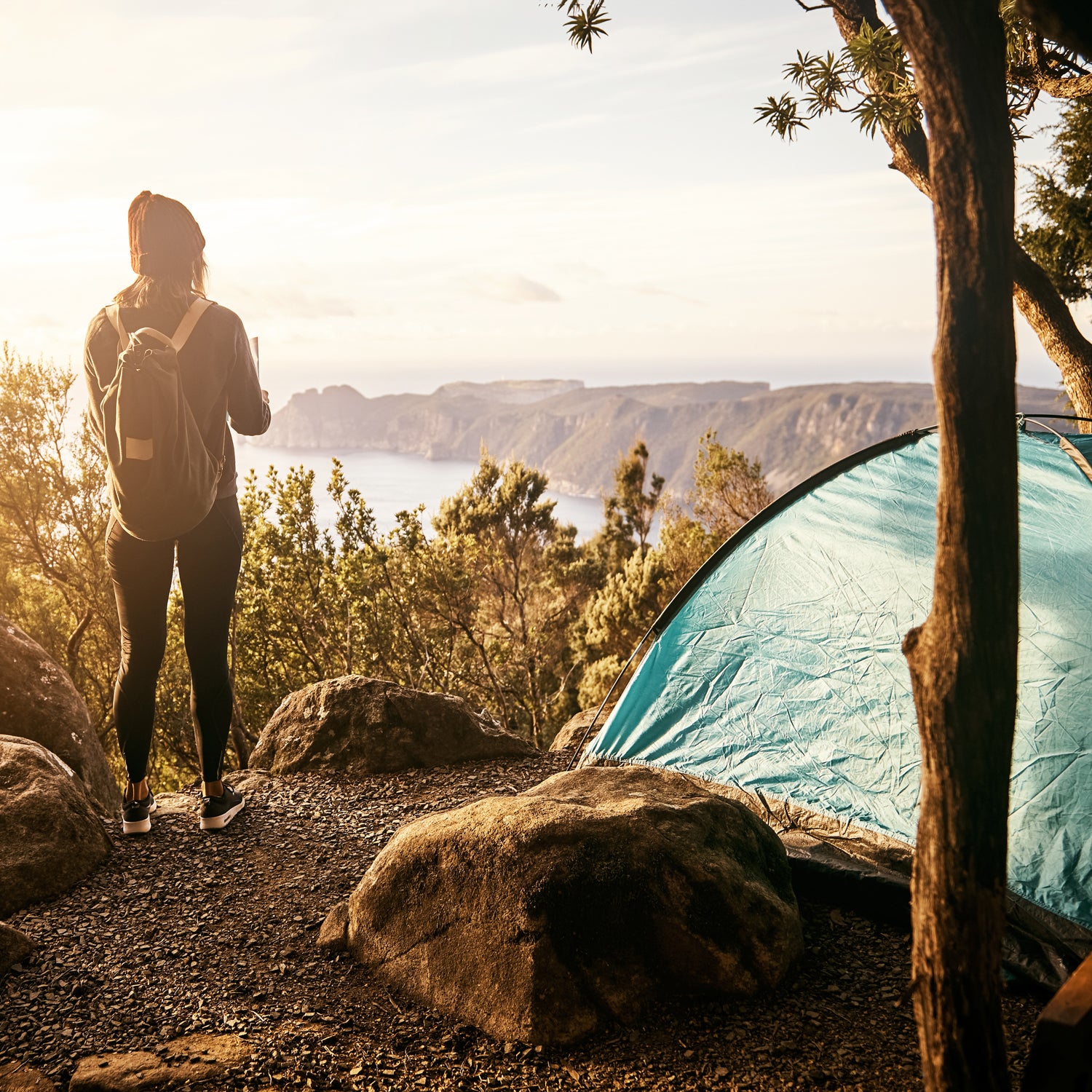 pixdeluxe/iStock(Photo)
Heading out the door? Read this article on the new Outside+ app available now on iOS devices for members! Download the app.
Buying your first backpacking setup can be cost prohibitive and overwhelming—but it doesn't have to be.
This will likely be the first time you are completely in charge of carrying your means to clean water, food, and shelter on your back, and there is an entire industry dedicated to making that process as light and easy as possible. Here are nine pieces of gear that will help you ease the stress and enjoy those first trips this season.
---
Granite Gear Lutsen 45 Backpack ($200)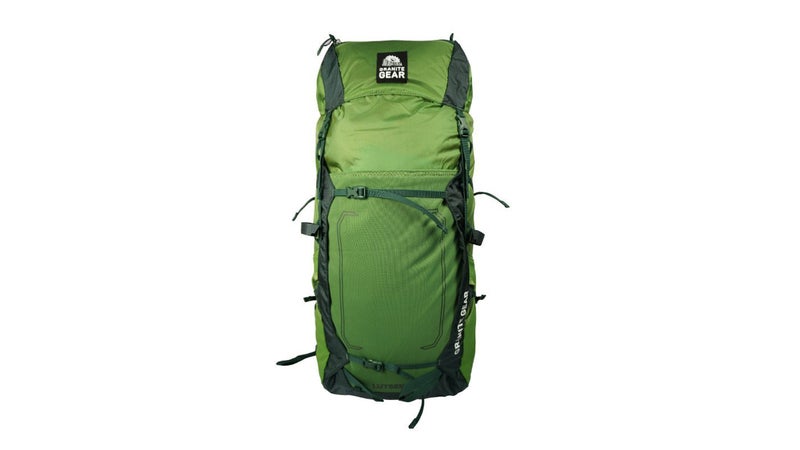 I suggest purchasing something simple and slightly small for your first backpacking pack, like the Lutsen. It will not only save you money but also help you from forming bad packing habits. If the pack is massive, you will likely fill it with stuff you don't need. A smaller—think 45- to 55-liter—pack will force you to get what you need in there while leaving those superfluous layers of clothes or stuffsacks behind. This will make you lighten your load, which you'll be thankful for on your third day and thirtieth mile.
---
The North Face Cat's Meow 4 Sleeping Bag ($160 to $190)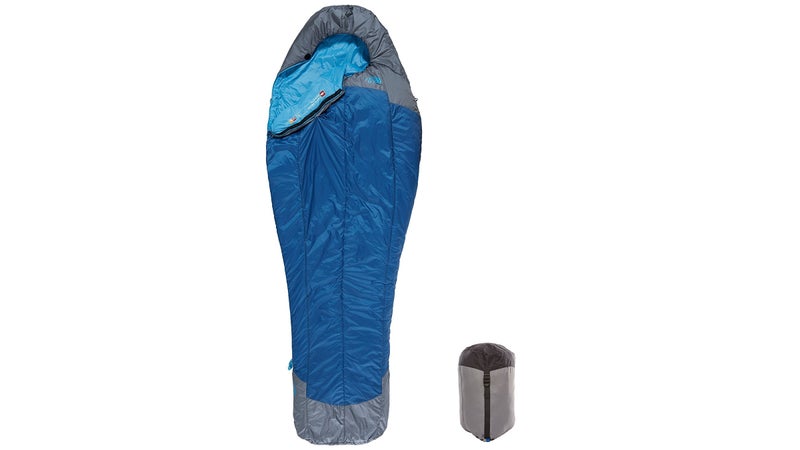 There is a lot debate (even among seasoned gear geeks) over the merits of down versus synthetic sleeping bags. Don't get bogged down in it. My first backpacking-specific sleeping bag was The North Face Cat's Meow synthetic model from the early aughts, and I suggest the newest (fourth generation) Cat's Meow for you today. It's heavier than its down counterparts, but it's also a lot cheaper. And it will stay warmer when wet. Most of the times I've soaked a sleeping bag were the result of user error around tarping and setting up my tent, which are more likely when you're a beginner.
Tip: Buy a sleeping bag that's rated ten or more degrees colder than the temperatures in which you plan to camp.
---
REI's Half Dome 2 Tent ($200)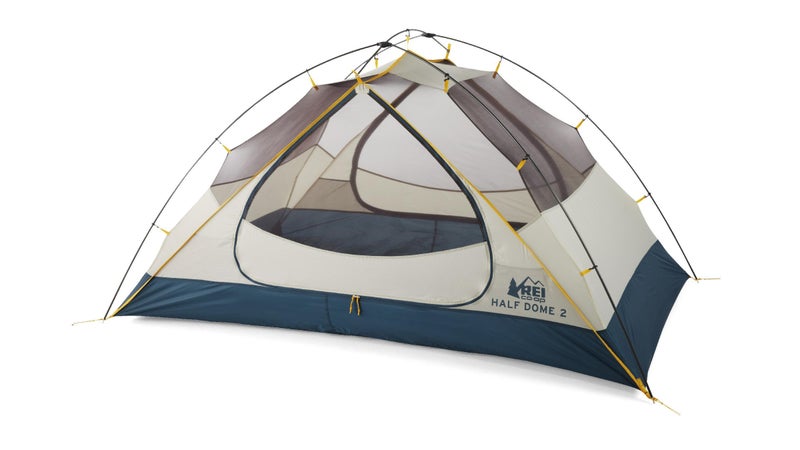 This tent is a mainstay in the backpacking community for good reason. It's inexpensive and spacious and has two vestibules. As a beginner, having a vestibule is huge—it gives you a little extra space to spread your gear outside the tent and to get ready when you're heading out into the rain.
---
MSR MiniWorks EX Microfilter ($90)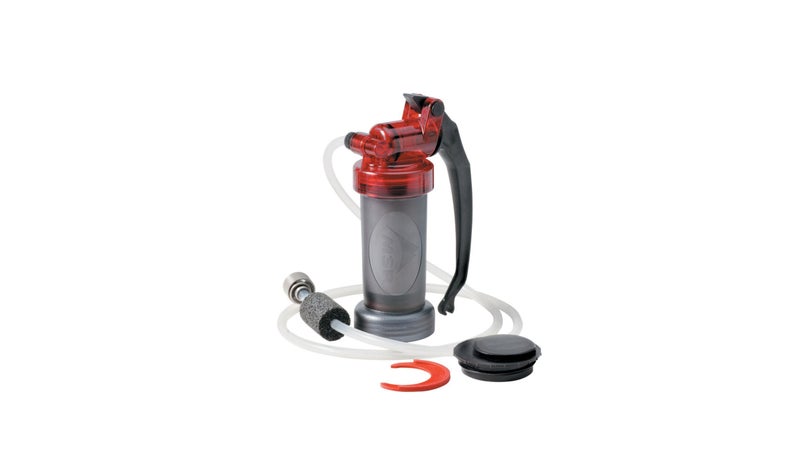 This isn't the cheapest water filter around, but I've found it to be the best value. After all, access to reliably clean water is one of the single most important aspects of backpacking. I'm a fan of physical pumping filters like the MiniWorks because they're user friendly and stop moving water when the filter stops working—both factors that heavily mitigate your chances for user error.
There are no laws regulating outdoor water filters' ability to purify water—I could put a sock in a PVC pipe and sell it to you as a purifier—so it's extra important to go with trusted brands like MSR instead of the bargain filters you might find online. If there is absolutely no way you can spend $90 on a filter for your first backpacking kit (I couldn't have), reputable chemical treatments like Potable Aqua Chlorine Dioxide absolutely do the trick, as long as you don't use them in extremely murky water or depend on them for months at a time.
---
Jetboil MightyMo Stove ($50)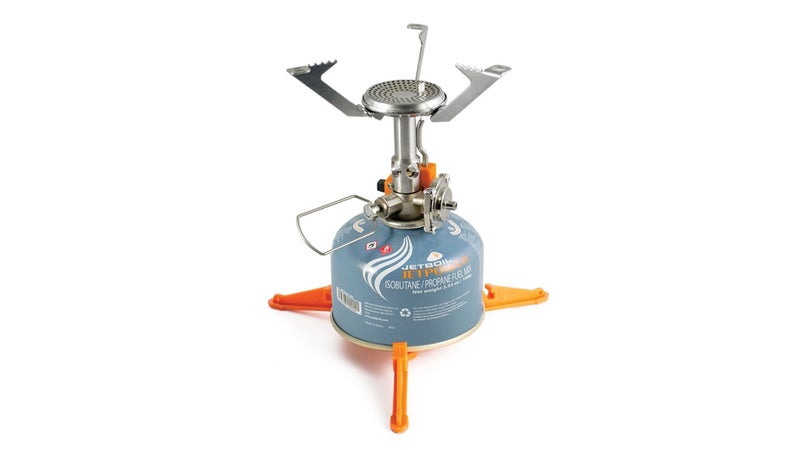 A little canister-topped stove like this one from Jetboil is an inexpensive, lightweight, user-friendly cooking option for your first backpacking trips. This tiny 3.3-ounce unit slips into a small corner of your pack yet boils your oatmeal water impressively fast thanks to its 10,000-BTU output. The MightyMo ignites with the push of a button and easily twists onto its fuel source.
---
Adventure Medical Kits .5 Ultralight & Watertight First-Aid Kit ($19)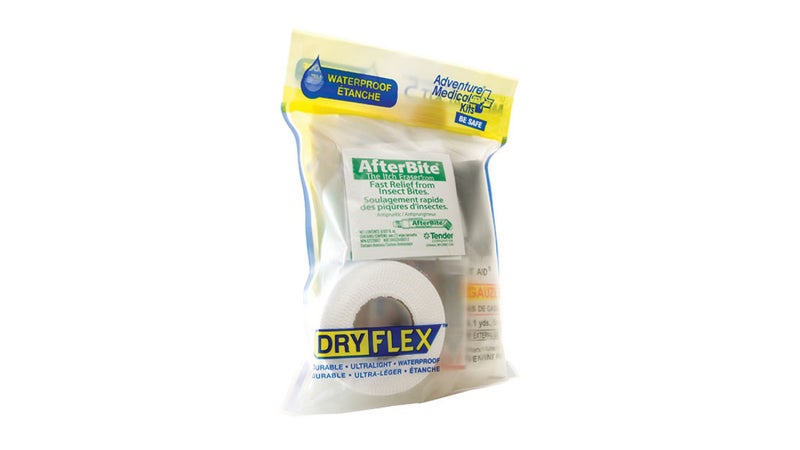 I am a huge proponent of prebuilt first-aid kits like this one, which I have traveled with for years. I always prefer to start with a premade kit so I don't have to buy a whole pack of butterfly closures when I want to take just two with me into the backcountry. Adventure Medical Kits has a variety of excellent options that you should research based on your own needs. I love this one for its light weight and extreme versatility between sports.
---
Backpacker's Pantry 3-Day Meal Kit ($85)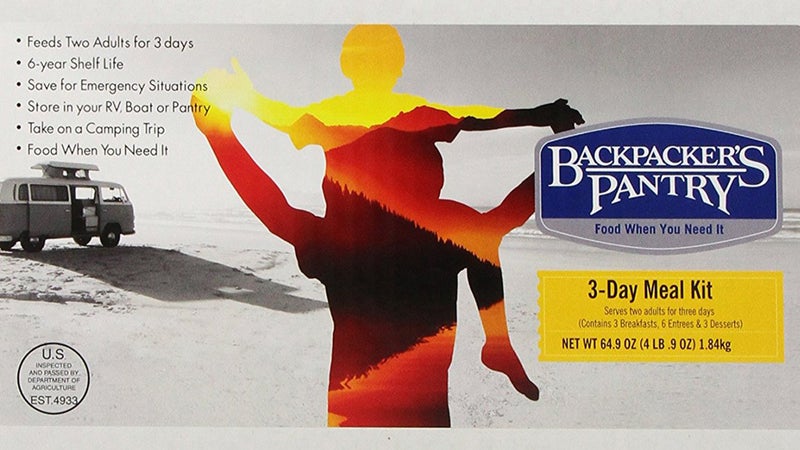 Even though preparing a gourmet meal at an alpine lake sounds romantic, the potential for it turning into a disaster is high on a backpacking trip if you haven't done it before. My advice: Don't get fancy with your food just yet. Premade freeze-dried dinners like the myriad offerings from Backpacker's Pantry take the guesswork out of getting your calories on a trip and can be damned tasty.
If you're looking for a budget option, I find Top Ramen, bulk trail mix, instant oatmeal, a Snickers bar, and a few nips of whiskey a day to be plenty to keep me going and happy on a backpacking trip. The key is either to get everything ready to eat straight from the package or to have boiling water be the only ingredient.
---
Smartwater Bottle ($6)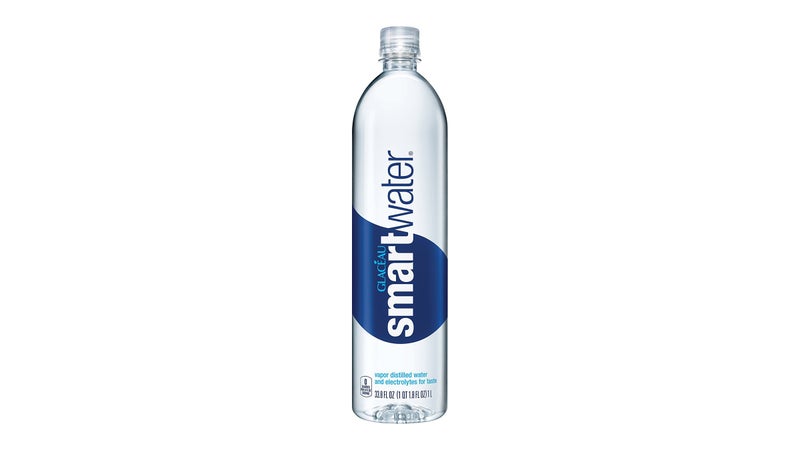 Nalgenes are great, but if you ask a large swath of Pacific Crest Trail thru-hikers (which I have), an overwhelming majority are using 1-liter Smartwater bottles as their go-to containers. The slim design makes it fit perfectly in the side pockets of your backpack. They're also extremely lightweight and are a great way to save some coin when you commit to dropping $90 on a water filter.
---
Darn Tough Hiker Full-Cushion Socks ($23)
Shoes get a lot of focus in the hiking-gear world, but as a beginner backpacker, you can probably get away with any pair of comfortable running shoes you already have in your closet. A few years ago, I spoke with Dr. Paul Langer, the former president of American Academy of Sports Podiatry, who said it's OK to use running shoes or day hikers as long as you aren't entering the sport with existing chronic foot or ankle problems.
You should not, however, skimp on socks. A solid pair of moisture-wicking, stink-mitigating, long-lasting wool socks like Darn Tough's Hiker Boot Full-Cushion Sock can genuinely be your linchpin to comfortable feet. They move moisture, which helps prevent blisters from forming. They'll keep your feet warm in the tent and deal with foot funk well enough that your tent mate won't hate you for wearing them to sleep. Plus, Darn Tough has a ridiculous lifetime warranty that allows you to swap out nasty old socks for brand-new ones at any retailer that carries them.
Lead Photo: pixdeluxe/iStock
Trending on Outside Online