Katadyn BeFree Water Filter Review
For clean water when you're on the run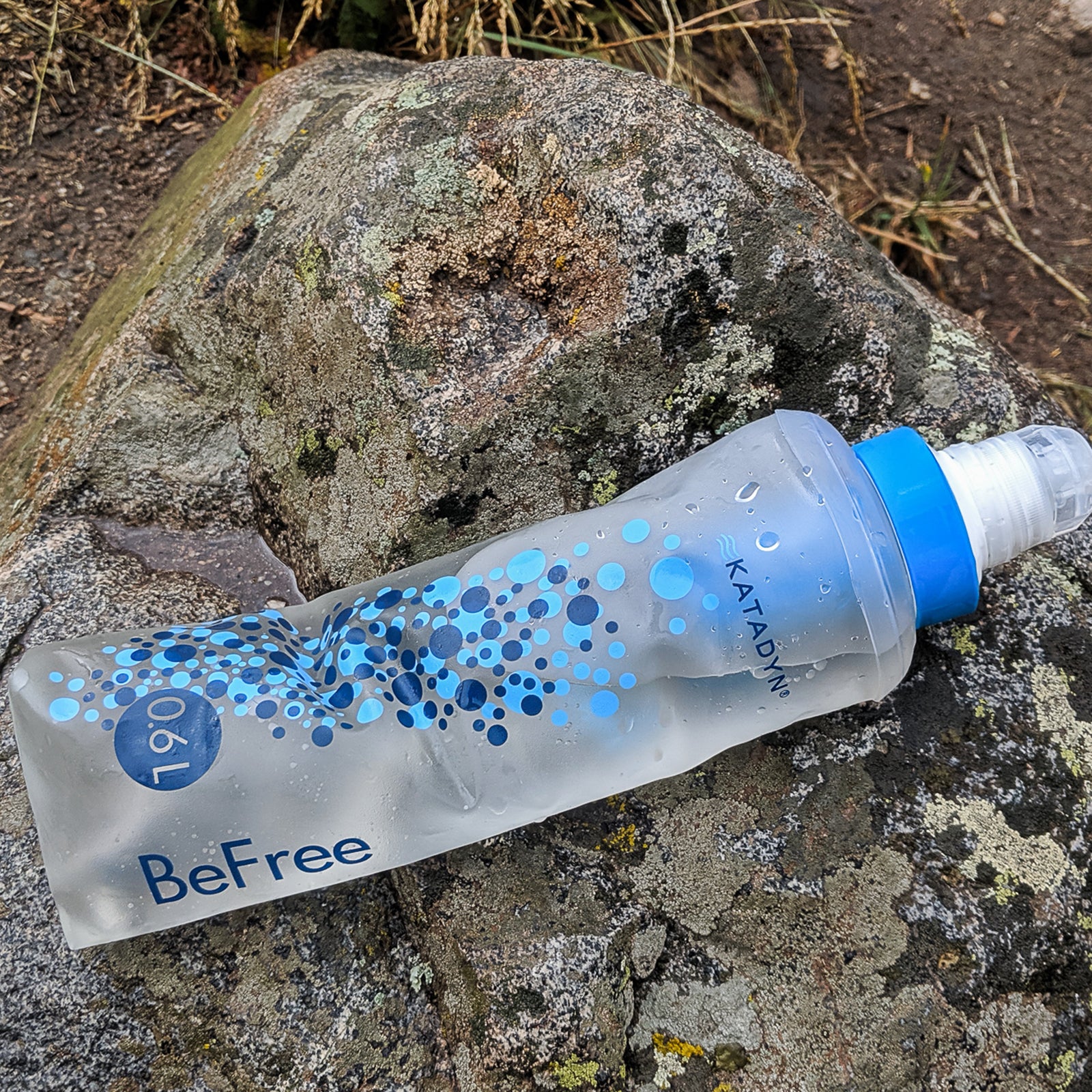 Andrew Skurka(Photo)
Heading out the door? Read this article on the new Outside+ app available now on iOS devices for members! Download the app.
Motivated by the impending arrival of winter, last month I undertook five of the most fun and adventurous trail runs of my life.
Natural water sources were abundant during these five-to-eleven-hour efforts, but I was skeptical of their quality. By late summer in Rocky Mountain National Park and the Indian Peaks Wilderness, flow rates are low, and droppings from elk, moose, and deer (and sometimes humans) litter the tundra and forest floor.
To reduce my risk of ingesting waterborne cooties, I used the 20-ounce Katadyn BeFree Collapsible Water Filter Bottle.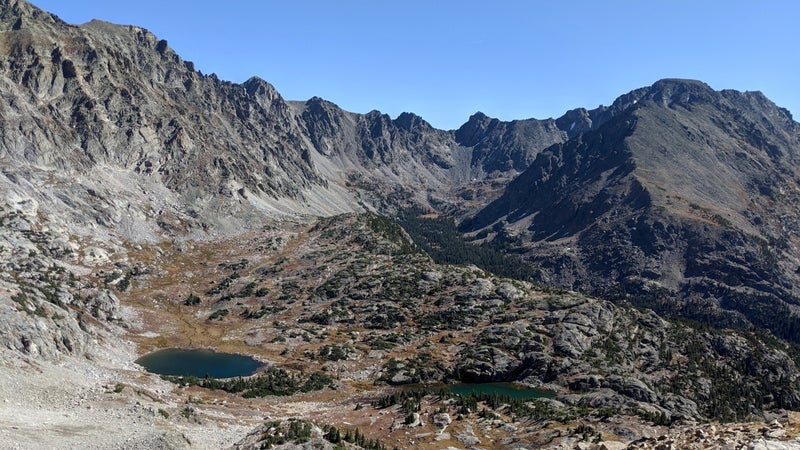 The BeFree provides potable water on the go, with the refill-to-drink process taking as little as 30 seconds. It's available in two sizes:
The smaller size is ideal for long trail runs or fast day hikes in areas with natural water sources, as well as for lightly supported trail races. While the BeFree has some room for improvement, I think it's very well suited for this application, and I'd heartily recommend it.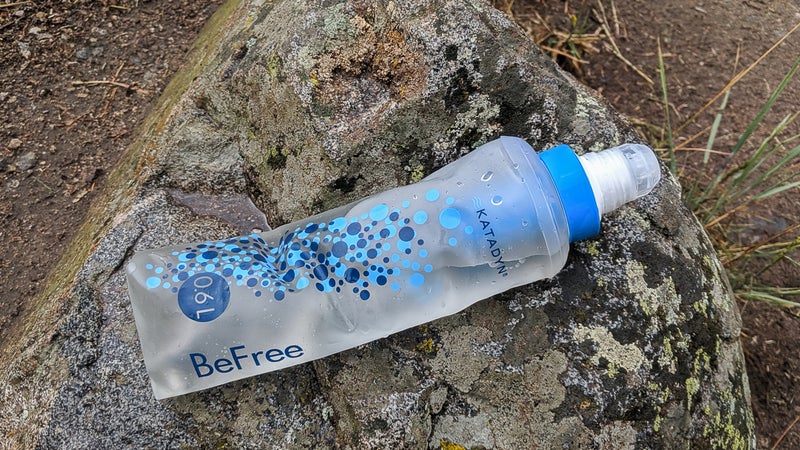 One unique feature of the BeFree is its form. The filter is inside the container, rather than protruding from the top, like the Sawyer Squeeze ($35, three ounces). When empty it's only marginally more bulky than the filter-less flasks popular among trail runners. When it's about three-fourths full (or less), the 0.6-liter/20-ounce size fits in the front pocket of a running vest.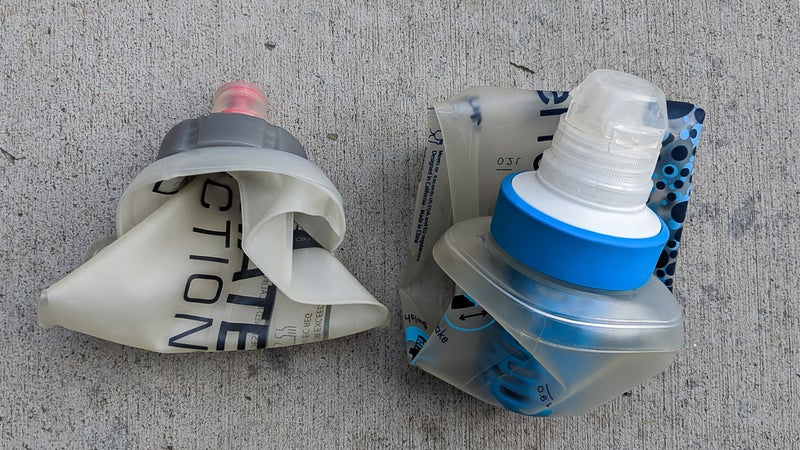 The filter extracts protozoa and bacteria commonly found in backcountry water. (Viruses, which are less common, are too small to filter out anyway.) Out of the box, the BeFree has an astounding flow rate of about two liters per minute. There's very little resistance in the system, and you may wonder if it's actually doing anything.
The flow rate decreases with use but can be quickly and easily cleaned in the field, without the use of any accessories. Some long-term users (read through the comments here) have complained about permanently diminished performance, which is not something I've seen yet.
Key Product Specs
Removes protozoa and bacteria but not viruses
2.7 ounces for the filter and 0.6-liter flask
Flow rate of two liters per minute
Field cleanable without accessories
$40 MSRP for the 0.6-liter size
Optimal Uses
The BeFree is suitable for long runs in areas with natural water sources, so you can refill along the way. I'd also consider it for lightly supported trail races, so that I could confidently top off between aid stations.
For runs shorter than one to two hours, when refilling is unnecessary, a standard filter-less bottle will suffice. For runs in areas without natural water sources, the BeFree will not help. And for runs in areas with extremely contaminated water sources, I'd insist on a two-step treatment process, filtering it first and then knocking it with chemicals like Aquamira drops ($15, less than two ounces).
For backpacking, I'd prefer a different bottle type, and possibly a different treatment system, depending on the setting and group size. Personally, I normally carry:
A one-liter disposable plastic bottle (e.g., Smartwater), which is easier to refill and drink from than an amorphous flask
A 2.4-liter collapsible Platy Bottle for long dry stretches and camp use
Aquamira drops, which I've trusted for years and can quickly treat large quantities of water if you're traveling in a group
Room for Improvement 
I'm not aware of another product that better addresses the needs of trail runners than the BeFree, in terms of effectiveness, speed, and size or weight. But it could be more optimized for this purpose, with changes that are so obvious it makes me wonder if Katahdyn even sought the feedback of trail runners during the design process.
1. Correctly advertise the capacity.
The BeFree 0.6 liter/20 ounces has a true capacity of 0.71 liters/25 ounces. That's an 18 to 20 percent error!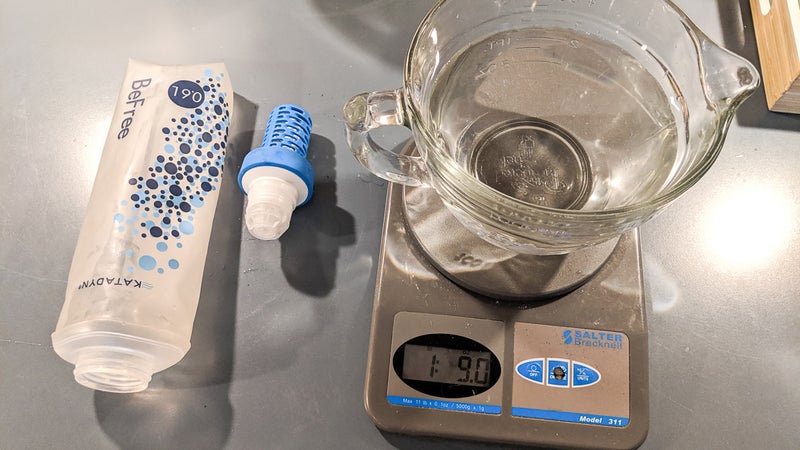 Yes, this small difference matters. When trail running, a 0.6-liter flask is borderline unmanageable. But a 0.71-liter flask is most definitely impractical—it will not sit nicely in the front pocket of any running vest, such as my Black Diamond Distance or Ultimate Direction AK Mountain Vest 3.0. Without proper support, it annoyingly bounces all over the place.
To make the 0.6-liter/20-ounce BeFree work for trail running, I had two solutions:
Fill it no more than two-thirds to three-fourths full.
Fill it entirely, but then drink one-fourth to one-third of the water before storing it away.
Another work-around is screwing the BeFree lid onto another, smaller flask. I've found that it fits on Patagonia and Ultimate Direction flasks quite well.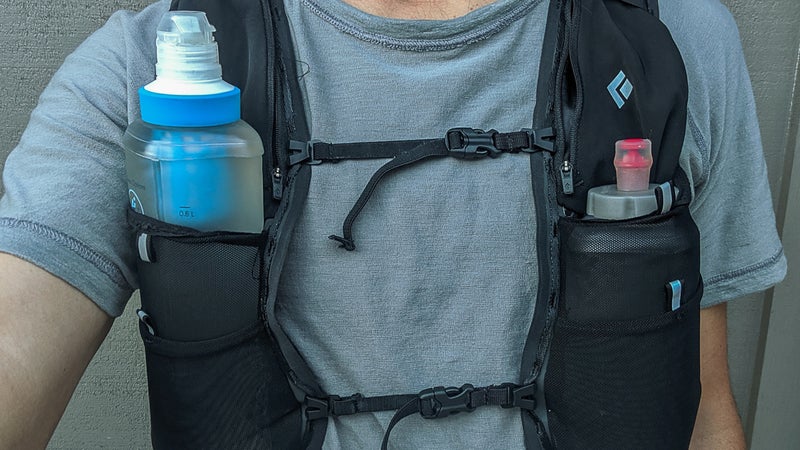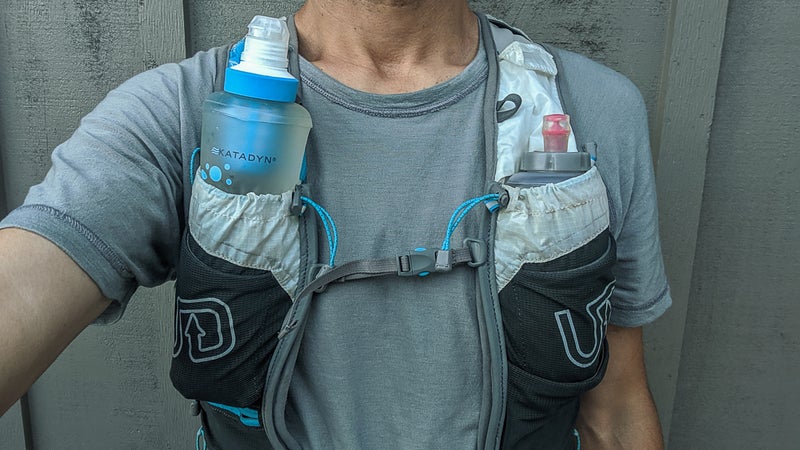 2. Redesign the mouthpiece.
Currently, the free-flow spout is covered with a hinged cap. This cap requires two-hand operation: one hand must hold the flask while the other hand releases the cap. And it seems prone to snapping, which would ruin the filter—without the pressure of the cap, water would freely exit through the spout.
As an alternative to the current design, I'd recommend a more conventional push-pull cap or bite valve, both of which are time-tested and can be operated with just one hand (and a mouth).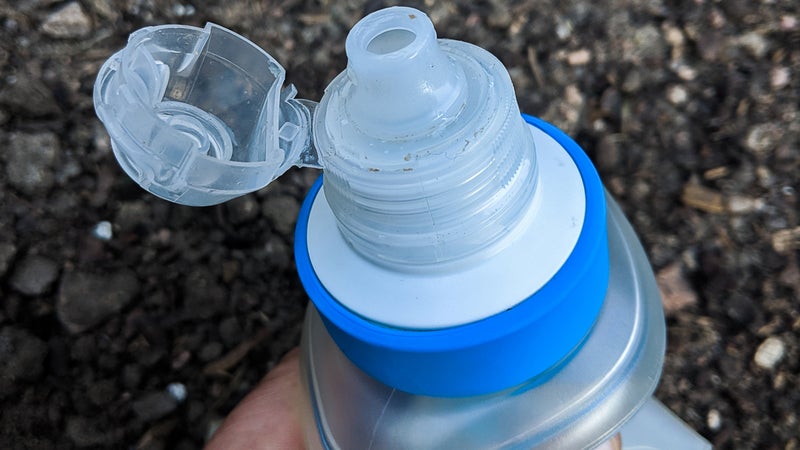 3. Offer the BeFree in other bottle types and sizes.
As previously stated, a 0.71-liter flask is suboptimal for trail running, because of its unwieldy size and its incompatibility with modern running vests. A true 0.5-liter flask would be much better.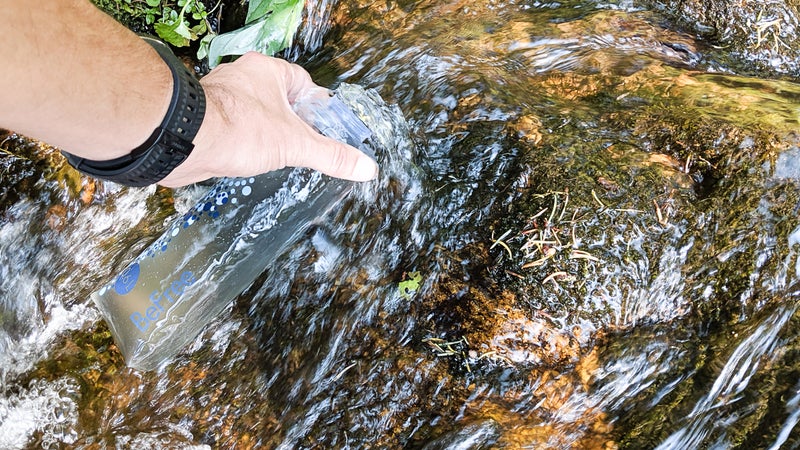 I'd also like to see the BeFree added to a 20-ounce soft-sided squeeze bottle. This type does not collapse like the flasks, but it's rigidity is better for larger volumes. It's also easier to refill from nonflowing sources like lakes and small pools.
Lead Photo: Andrew Skurka