In Defense of Trail Angels
Outsiders plying thru-hikers with sodas and chicken wings might appall purists, but trail magic is here to stay—and that's a very good thing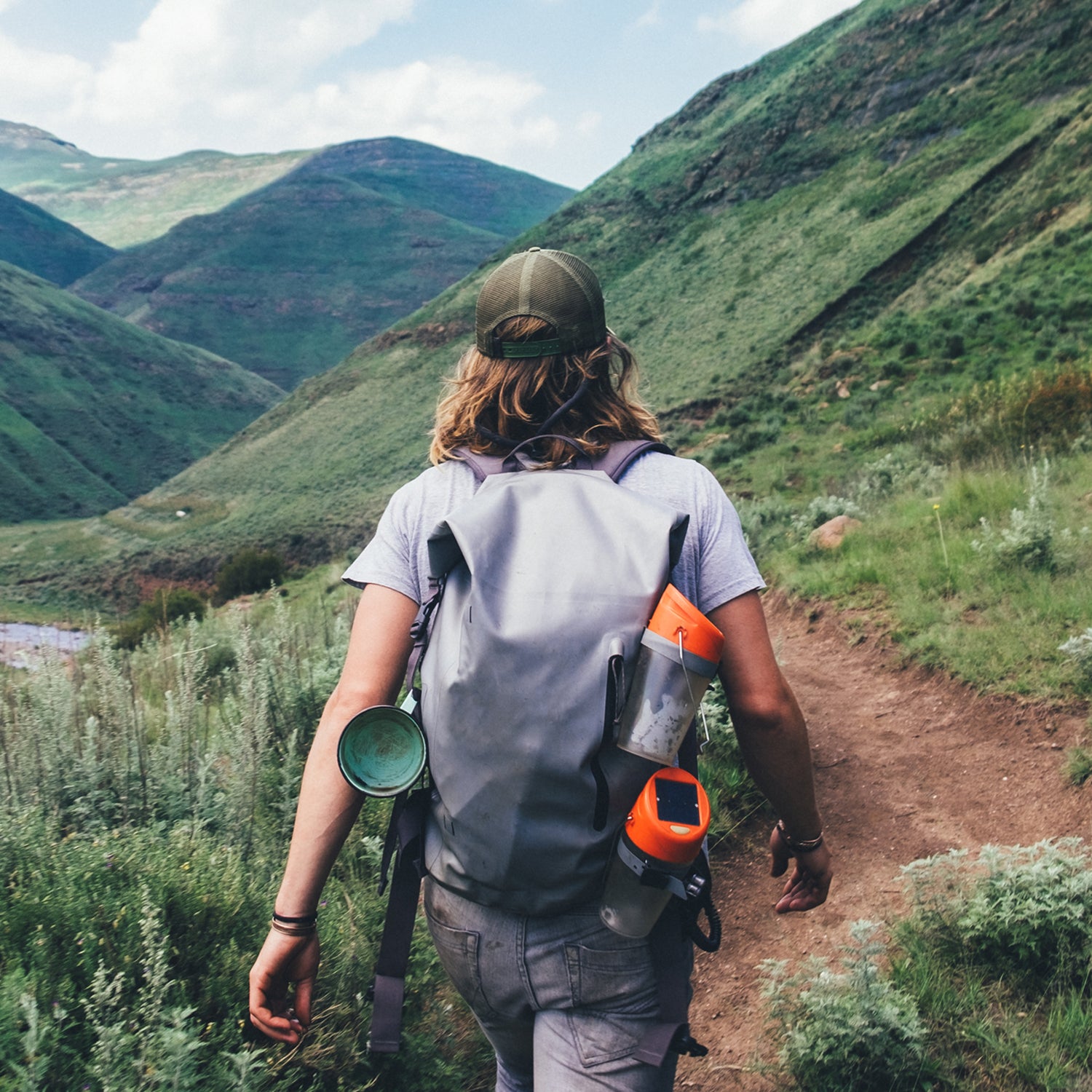 Heading out the door? Read this article on the new Outside+ app available now on iOS devices for members! Download the app.
While logging 1,800 miles on the Pacific Crest Trail this summer, I thought a lot about how trail angels shaped my hike. They were everywhere on the trail—stationed at highway crossings and waiting with open arms in small towns along the way—and they offered everything from chocolate cake and hamburgers to showers and shelter. My trip wouldn't have been the same without them. But is that a good thing?
The question of whether trail angels, posted in droves along the country's most popular trails, degrade the wilderness experience is a legitimate one. Recently plenty of outlets, including Outside, have pondered the costs and benefits of this unbridled benevolence.
I understand these concerns. But ultimately, these places are better off with trail angels. If, as some argue, they compromise the rugged individualism of a through-hike, they replace that egoism with a shared generosity. And there's tremendous value in that.
Trail angels donate their time, money and, in some cases, homes to strangers. For the most part, they do this without expectations or ulterior motives. The pure generosity of strangers was consistent and genuine throughout my hike. Magic has come in the form of watermelon, root beer floats, breakfast burritos, and much more. It isn't about the gift itself, but rather the act of gift-giving. 
Acts of charity on the trail, even of small items, assume huge significance. Along the PCT, unexpected generosity is food for the soul as well as the body. A granola bar isn't just a granola bar—it's a connection to other humans who respect your through-hike and support your journey. And, for many of us, the journey represents a personal one as much as a physical one. Trail magic is a profound act of solidarity.
"You get back what you put out. At some point, I'll get it back. I don't know when or how, but I will."
Where others see madness in our hikes, angels see adventure. Where most see inconvenience, angels see opportunity. Where many see a sap on resources, angels see the gift of human connection. Angels stick it to capitalist logic. I'd like to see more simple giving in everyday society.
Without a doubt, trail magic must be delivered responsibly. Angels must adhere to the same Leave No Trace principles as hikers do. They must measure that their provisions are needed and appropriate. Sure, some first forays into trail magic might be clumsy. But we have to give the benefit of the doubt to these people, and assume that angels will be cleaner and wiser each time they turn out. 
All trail angels are different, and each has his or her different motivations. They bring different types of magic—some bring beer and roast pork, others bring water and Ryvita. I'm reluctant to judge between large and small acts of kindness. I don't want to discourage well-meaning trail magic. I don't want to dismiss goodwill. There's space for all types of magic on these trails. 
I'm prone to cynicism and have looked suspiciously on unadulterated kindness in the past, but the PCT has softened that edge. From the trail, I see things differently. Angels believe in the goodness of people: they see strangers as friends whom they have yet to meet, and they trust that what goes around comes around. "You get back what you put out," says trail angel Dalton SteeleReed, of Tehachapi, California. "At some point, I'll get it back. I don't know when or how, but I will."
Lead Photo: Micky Wiswedel/Stocksy