You Can No Longer Visit Hyperion, the World's Tallest Living Tree
Officials at California's Redwood National Park say visitors have caused damage to the tree and its surroundings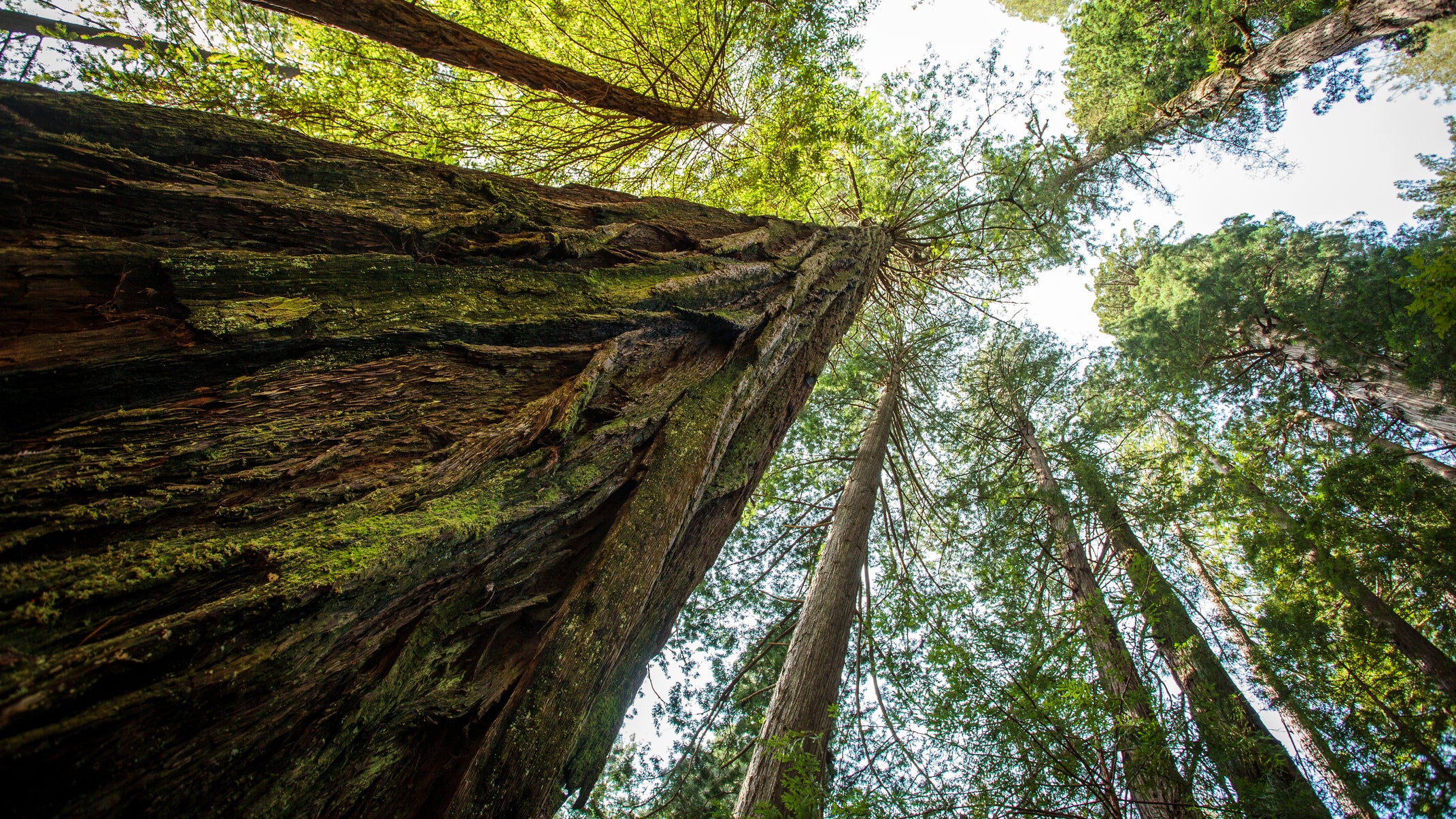 Getty Images
Heading out the door? Read this article on the new Outside+ app available now on iOS devices for members! Download the app.
You can no longer get your photo taken next to the world's tallest living tree—and that's probably a good thing.
Officials at California's Redwood National Park recently closed the area surrounding Hyperion, a massive 380-foot coast redwood that is believed to be the planet's tallest living tree. Hyperion is located deep within the park and is not accessible by a trail. Still, visitors have bushwhacked pathways through the brush to visit the trail, and the uptick in tourists has caused damage to the surrounding area and to the tree itself.
Hyperion, the world's tallest living tree.Hyperion is the name of a coast redwood (Sequoia sempervirens) in California that was measured at 115.92 m (380.3 ft), which ranks it as the world's tallest known living tree.#SaveSoil @cpsavesoil pic.twitter.com/UYprN4XNqo

— Sushant For Soil #savesoil (@_Susshantt_) August 3, 2022
"I hope people understand that we're doing this because our eye is focused on protection of resources and safety of the visitors," Leonel Arguello, the park's resource manager, told The New York Times.
Large amounts of garbage and human waste have also been discovered in the area around the tree, Arguello said. And some visitors have attempted to scale the tree.
SFGate.com reports that violators face a maximum $5,000 fine and potential jail time if they are caught making the trip. The closed area extends one mile from the tree's base.
"The usage was having an impact on the vegetation and potentially the root system of the very tree that people are going there to visit," Arguello told the site. "There was trash, and people were creating even more side trails to use the bathroom."
Hyperion was discovered in 2006 by two naturalists. The tree stands deep within the park, several miles outside the town of Orick in Humboldt County, California. Despite the tree's impressive size, it is not much to look at from below, because you can only see about the first 150 feet from the ground, Arguello said.
Justin Legge, a naturalist and tour guide who operates in the area, told SFGate.com that park's other massive trees, such as Del Norte Titan and Grove of Titans, are better destinations for tree lovers.
"Hyperion is an extremely disappointing experience, and I doubt half of the people that have even tried to go there would want to go there if they truly understood the ecology of the forest," Legge said.
Lead Photo: Getty Images
Trending on Outside Online