Sponsor Content: HOKA ONE ONE
Hiker's Handbook: Best U.S. Hiking Cities
From in-town trails to nearby epics, hiking thrives in and around these urban epicenters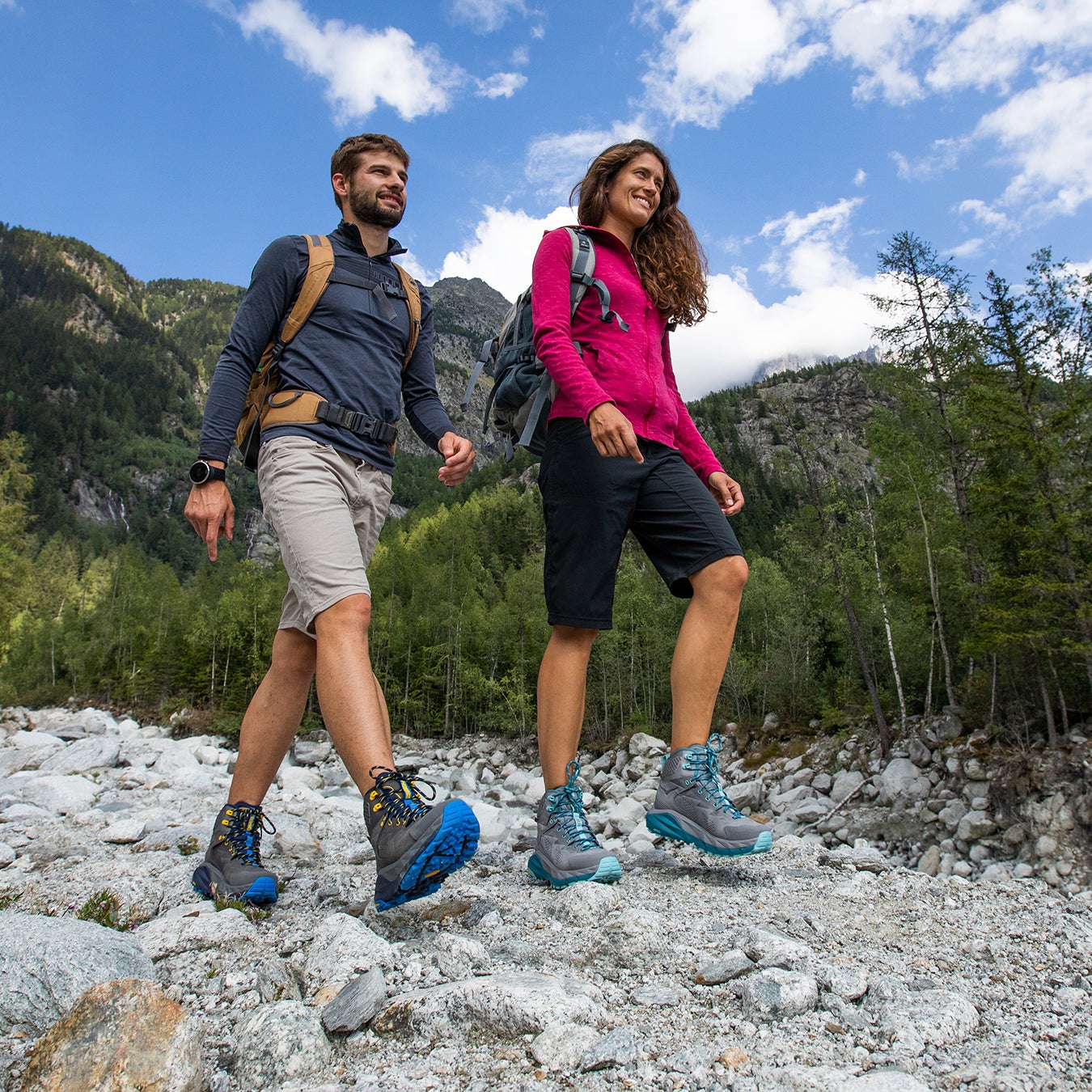 Most of us will never have the time to through-hike the Pacific Crest Trail, but a good day hike can be as refreshing as a week in the backcountry. And if you know where to look, trails abound—even near a concrete jungle. Here are some of the best U.S. cities for getting that backcountry fix in easy-access doses.
Portland, Oregon
Smack in the middle of town, Forest Park, Portland's 5,200-acre urban wilderness, is laced with 80 miles of hiking trails. Tolinda Trail, a six-mile loop through ferny cedar and hemlock forests, culminates in killer views of the city's iconic St. John's Bridge. An hour's drive to the south, in Silver Falls State Park, the 7.8-mile Trail of Ten Falls hosts ten waterfalls that trickle down steep canyon walls. Elk Meadows Loop, in Mount Hood National Forest, offers alpine flavor, and the Ecola Point to Crescent Beach Trail, near Cannon Beach, has tide pools, misty coastline, and rocky outcrops straight out of The Goonies.
HOKA ONE ONE® SKY Kaha

Named for the Māori word for strength and support, the Kaha delivers both. Unequaled in its weight-to-cushion ratio, the Kaha offers the full HOKA ONE ONE® package—proprietary foams, patented geometries, and exceptional Vibram® Megagrip traction.
Denver
For most people, the capital of Colorado is all about getting some altitude, and the nearby trails don't disappoint. Mount Bierstadt, one of Colorado's most accessible fourteeners, and the famed alpine of Rocky Mountain National Park, are both within two hours of downtown. Deer Creek Canyon and Eldorado Canyon offer lower-elevation loops through high prairie and ponderosa pine forest.
Nathan Nee, an avid backcountry adventurer and fan of HOKA ONE ONE® shoes, is partial to nearby loops like the Westbranch Trail to Island Lake, in the Rawah Wilderness. "It's great because of all the intersecting trails, which allows a variety of loop hikes," he says.
Washington, D.C.
The nation's capital doesn't have a reputation as an outdoor town. A quick jaunt into centrally located Rock Creek Park—a 1,754-acre hardwood forest crisscrossed by 32 miles of hiking trails—is enough to change most people's minds. Check out the Rock Creek Ramble, a creek-side stroll through a section of the park that was frequented by President Theodore Roosevelt.
Prince William Forest Park, about 30 miles south of the city, has 37 miles of trails, including the 9.7-mile South Valley Trail, which winds through the Virginia forest past old conservation camps, trickling streams deep into the backcountry. The Appalachian Trail also wends its way close to D.C., with day hikes accessible from Washington Monument and Gathland State Parks and at Annapolis Rock.
Los Angeles
Look at a map of L.A. and you'll discover that the city is surrounded by green. And that means great hiking. The 6.1-mile Mishe Mokwa Trail to Sandstone Peak, in the Santa Monica Mountains, offers a little elevation and big views of the surrounding mountains and coastline. Top out at the highest point in Los Angeles County on the 10.3-mile trail up Mount San Antonio (elevation 10,064), in the San Gabriel Range. Mount Baden-Powell, also in the San Gabriels, is 8.7 miles punctuated by 1,500-year-old trees and one of the better views in Southern California.