How to Pack for the PCT
After several months and thousands of miles, Outside's Taylor Gee knows what works and what doesn't
Heading out the door? Read this article on the new Outside+ app available now on iOS devices for members! Download the app.
So you're thinking about going on a thru-hike. It's the first step (if only metaphorical) toward becoming "hiker trash," the term we thru-hikers affectionately call ourselves. But before you walk off into the woods, you need to gear up. And when you're considering what you need to survive, how little one person can reasonably carry, and just how many brands and products are vying for your wallet, every choice counts.
Nobody can tell you exactly what gear will work best for you (although that won't stop people from trying). Explaining my pack setup, however, will help you get started by introducing you to the basics you'll need. Here's what I carried on the Pacific Crest Trail last year, what I wish I had known, and what I'd do differently next time.
Osprey Aether AG 60 Pack ($290)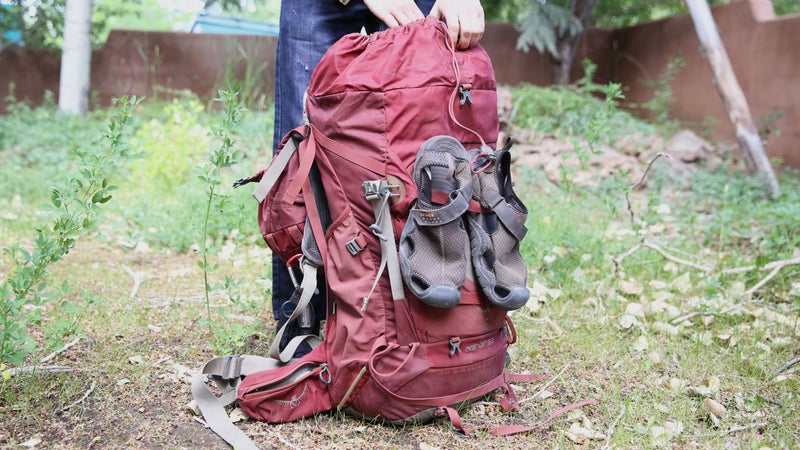 A backpack is the only truly requisite gear on a thru-hike. And the Aether is sturdy and highly adjustable (though, at north of five pounds, on the heavier side). For example, swapping in a woman's small hipbelt on my men's medium pack after 200 miles eliminated my back pain immediately. Only go with a lightweight pack like the popular ULA Equipment Catalyst ($280) if you have the ultralight gear to complement it. As your total load (base weight plus food and water) creeps beyond 35 pounds, the comfort of ultralight backpacks drops dramatically.
---
REI Co-op Duck's Back 60-Liter Rain Cover  ($27)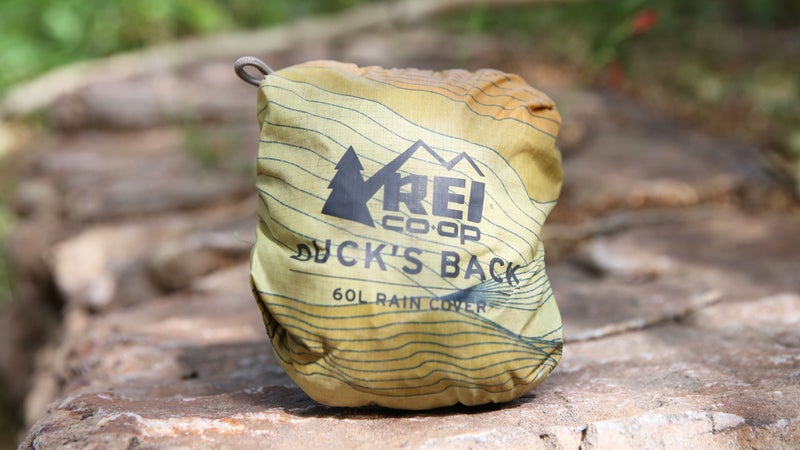 The Duck's Back suitably stops rain without taking up too much pack space when the sun's shining. And I never second-guessed resting my backpack on muddy ground.
---
Big Agnes Copper Spur HV UL2 Tent ($449)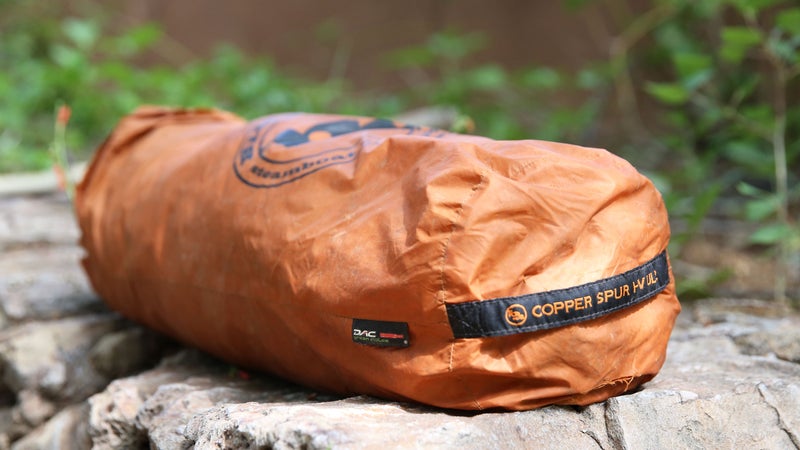 The Copper Spur is the quintessential thru-hiking tent: reasonably light, robustly built, and comfortable. My hiking partner and I had no problem sharing this two-person tent for six months, thanks in part to its ample head room. Pair it with the footprint ($70) for extra floor protection and the handy ability to set up the rain fly before the tent body in stormy weather. As a bonus, when our tent's zipper eventually broke, Big Agnes sent a refurbished tent body to us on the trail.
---
REI Co-op Magma 15 Sleeping Bag ($369)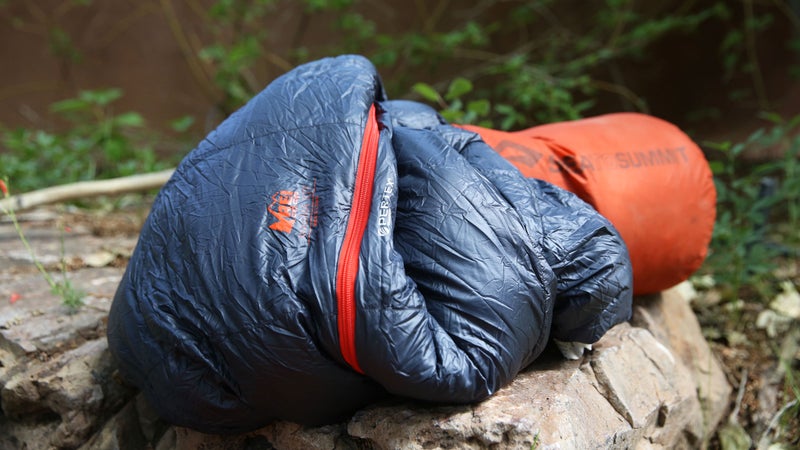 On the triangular scale of warmth, weight, and price, this 850-fill, 16-degree sleeping bag lands happily right in the middle. Don't buy the longer length unless you absolutely need it—an uncomfortable pocket of cold air will form near your feet and keep you awake.
---
Sea to Summit Thermolite Reactor Compact Plus Sleeping-Bag Liner ($65)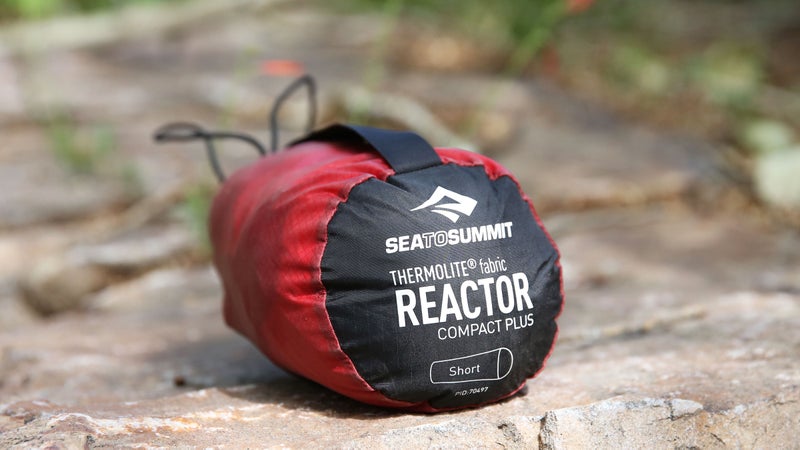 After hiking most of the PCT with Sea to Summit's lightweight silk liner, which I found rips easily, I exchanged it for the burlier polyester of the Thermolite Reactor Compact Plus. When it was cold, this liner added needed warmth to my sleeping bag. When it was warm, the liner alone was enough for me to curl up in comfortably.
---
Klymit Insulated Static V Lite Sleeping Pad ($92)
A sleeping pad isn't a luxury—it's a necessity for staying warm at night. With a high R-value of 4.4, this pad accomplishes that at a cheaper price than most of its competitors and has more square footage, too. But if I had a few more dollars, Therm-a-Rest's 12-ounce NeoAir XLite ($130) is the premier ultralight sleeping pad. I say ignore the haters who claim it crinkles like a bag of potato chips.
---
Black Diamond Trail Ergo Cork Trekking Poles ($130)
Before the PCT, I thought trekking poles weren't for a young, reasonably athletic person like myself. Now I'm laughing at my hubris. This Black Diamond pair, with its comfortable cork grips, let me shift some of my pack's weight off my overworked knees and feet. But be warned: salt-deprived animals will consider the sweat-soaked grips on your poles a snack worth stealing. It isn't uncommon to hear about a hiker chasing a deer with a trekking pole in its mouth.
---
Jetboil Flash Cooking System ($100)
My hiking partner and I shared our Jetboil, so we felt justified carrying it instead of the substantially lighter MSR Pocket Rocket ($45). The Flash boils water in minutes, and coffee drinkers will appreciate that luxury in the morning.
---
Sea to Summit X-Bowl ($16) and Alpha Light Spork ($10)
This lightweight, collapsible bowl holds a nice portion of Idaho potatoes, while the extralong spork helps you reach the bottom of the bag.
---
Kuhl Airspeed LS Shirt ($85)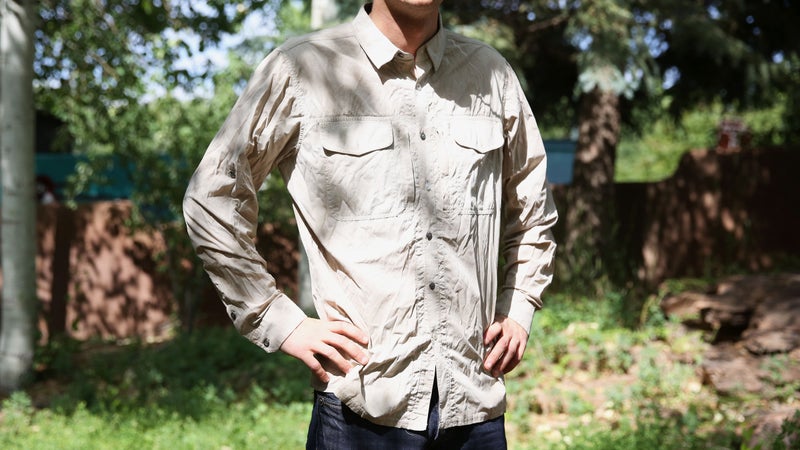 I wore this shirt every day for six months, and I'd wear it every day for six more months. It's breathable and protective, plus there's even a hidden cloth woven in for cleaning your sunglasses. Pro tip: purchase a darker, stain-hiding shade, since laundry opportunities are limited.
---
REI Co-op Sahara Convertible Pants ($49)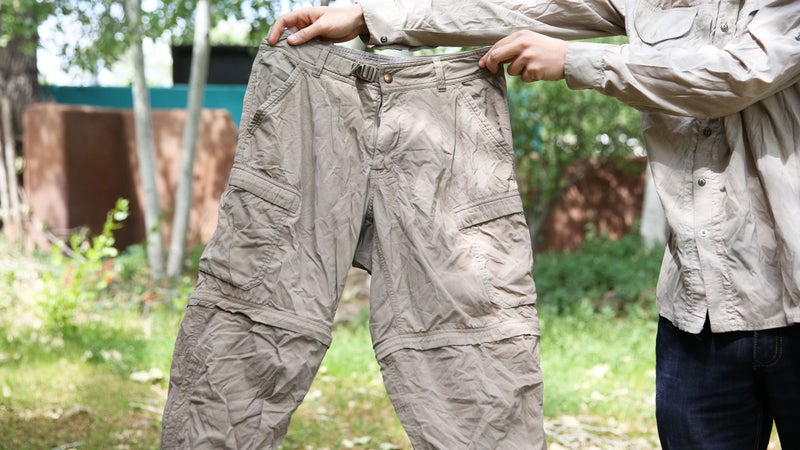 Long live convertibles. You're trying to hike more than 2,000 miles, not win a fashion show. These zip-off pants have an abundance of pockets without feeling bulky, and the adjustable strap adapts to a changing waistline on trail.
---
REI Co-op Activator SI Jacket (Discontinued)
It's a shame the Activator is no longer available, as I comfortably hiked and often slept in this synthetic midlayer. Alternatively, consider the Arc'teryx Atom LT Insulated Jacket ($239), which my hiking partner talked about glowingly throughout the trip. It's true that nothing can beat down jackets when it comes to lightweight warmth. But keep in mind that sweat and moisture can ruin the clusters' insulation, and I was glad I could hike in my synthetic jacket without that fear.
---
Marmot Minimalist Rain Shell (Discontinued)
Another product that's gone off the shelves since last year, but honestly, I wasn't so impressed. Instead, look into the Outdoor Research Helium II Jacket ($130), a popular option that weighs in at an unbelievable 6.4 ounces.
---
REI Co-op Midweight Base Layers ($50)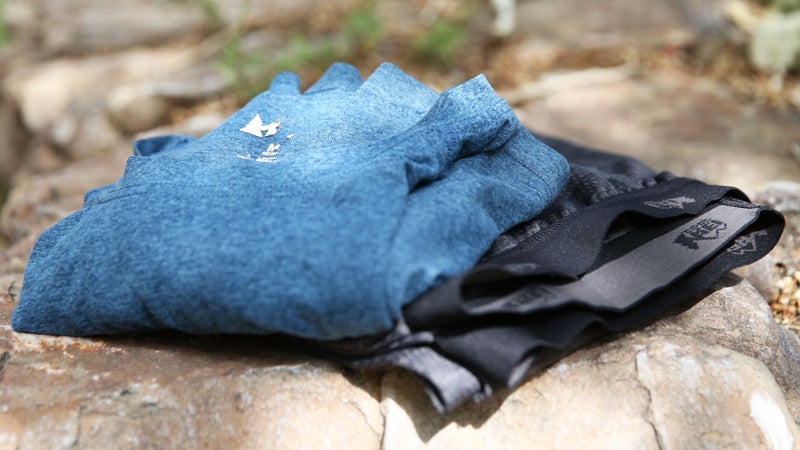 If at all possible, only wear your base-layer tops and bottoms at night. Having a set of dry, relatively clean clothes to sleep in will keep you warmer and your sleep setup from getting dirty. REI's midweight base layers did the job, but consider splurging on its merino-wool version ($80).
---
ExOfficio Give-N-Go Boxer Briefs ($26)
ExOfficio makes my favorite underwear for the outdoors, traveling, and everything else, too. These boxer briefs not only stayed comfortable after I sweat through them, they remained remarkably fresh. Given I only had two pairs, and access to laundry maybe every other week, it goes without saying how important that is.
---
Sawyer Squeeze Water Filter ($40)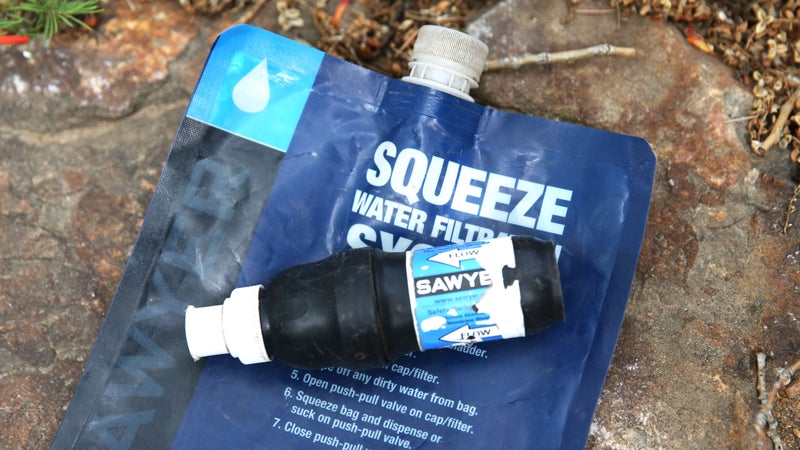 I drank the best water of my life on the PCT. But before you try sipping from that mountain spring, get a Sawyer Squeeze. It's only three ounces, and you can screw the filter onto your plastic water bottle and drink clean H2O on the spot.
---
Darn Tough Micro Crew Cushion Hiking Socks ($22)
It took a thousand miles of hiking before I wore a hole in these merino-nylon socks. And even when I did, it was easy enough to exchange them for a free new pair thanks to Darn Tough's lifetime exchange policy.
---
Sea to Summit Lightweight Dry Sacks ($40)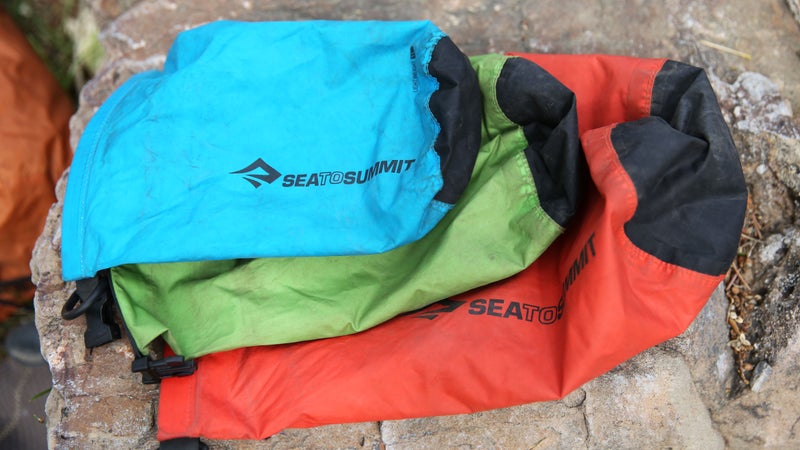 Dry sacks aren't just about keeping your stuff dry, they're the building blocks of pack organization. This set comes with three: use the one liter for toiletries, the two liter for electronics, and the four liter for base layers. I ended up buying an additional 20-liter one ($27) for my sleeping bag.
---
Outdoor Research Sun Runner Cap ($36)
It's undeniably silly looking, but this hat has a removable cowl that saved my neck on sunny days.
---
Sea to Summit Head Net ($10)
As I tromped through the mosquito-infested Sierra in late June, this head net was the very, very fine line between me and bug-bitten misery.
---
Altra Lone Peak Trail-Running Shoes ($120)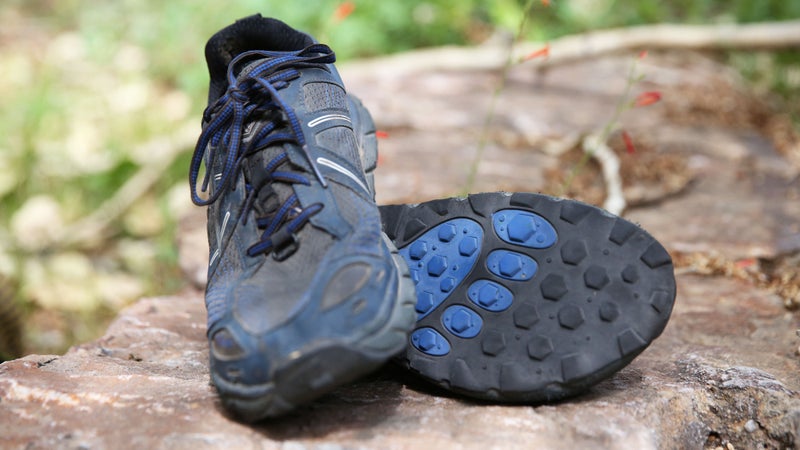 The Lone Peaks are practically omnipresent on trails, largely because of their wide toe boxes. (Your feet grow on trail. By the end of a thru-hike, most hikers are wearing shoes that are a half size to a size and a half larger than when they started. So consider buying higher up the size chart. And no, your feet don't always shrink back to their original size after your hike.) They're also popular for the zero drop, which means the heel isn't elevated, supposedly preventing foot and back injuries. The Lone Peaks take getting used to, so try walking in them before your thru-hike, and take smaller strides. Consider pairing them with Superfeet insoles ($50).
---
Carolina Mfg. Paisley Bandana ($4)
Neck cover, small towel, smoke mask, bandage, Kleenex, dish rag, laundry sack, and fashion statement are just a few of the ways I used this bandana on the trail.
---
BearVault BV500 Can ($80) and Ursack Major Bear Bag ($85)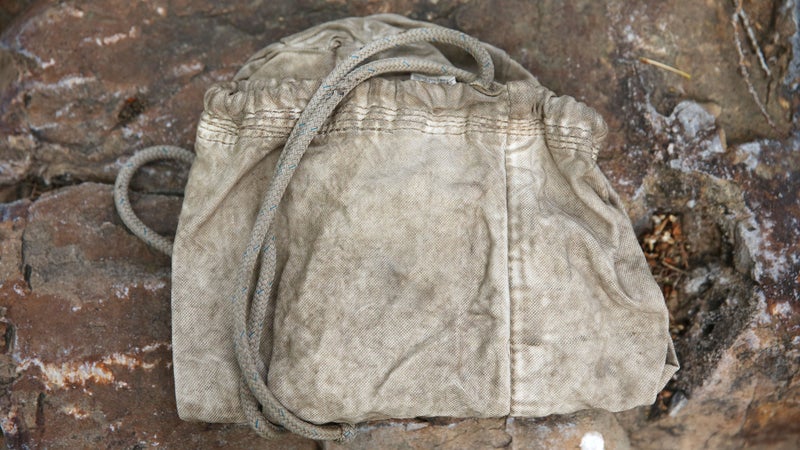 Some national parks and wilderness areas along the PCT require you to carry a bear can. They're heavy, but it's the law, and at least the BV500 doubles as a seat. When a bear can isn't mandatory, the Ursack is a tear-proof option. Almost every thru-hiker I met just slept with their food rather than stringing it from a tree, promising to fight off any bear who dare touched their ramen. This is not ranger approved.
---
Black Diamond Spot 325 Headlamp ($40)
It's hard to beat 325 lumens and waterproofing at a mere three ounces. I used the red-light setting and dimming features of the Spot nightly.
---
Tqka USB PD Power Bank 10,000 ($14)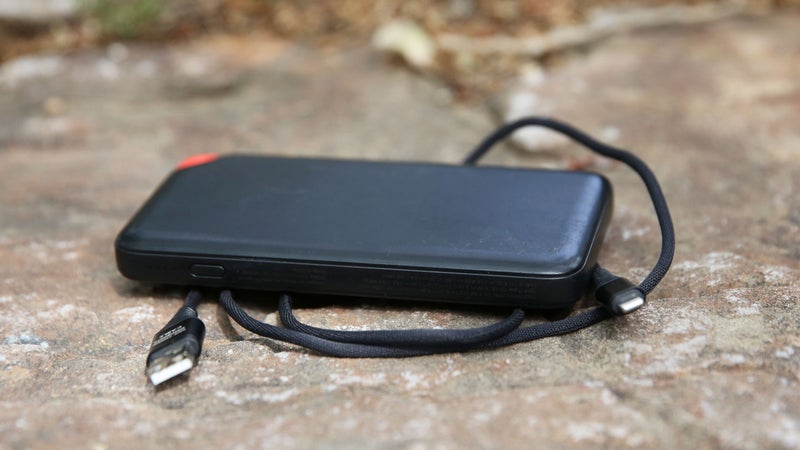 When you're going into town for only a few hours, a portable battery that recharges quickly is a must. I found few products as fast as this lightweight power bank when paired with an Anker Quick Charge 3.0 wall charger ($13) and none at this price point. Admittedly, several of mine broke, so the durability could be better. Yet the recharge speed kept me coming back.
---
Apple EarPods ($20)
Sometimes my feet hurt, the day was just inching along, and I needed music or a podcast to pick me up. These classic Apple headphones let me adjust the volume without pulling my phone out of my pocket and still allowed some ambient sound in—particularly important in rattlesnake country.
---
Adventure Medical Kits Ultralight/Watertight .5 Medical Kit ($19)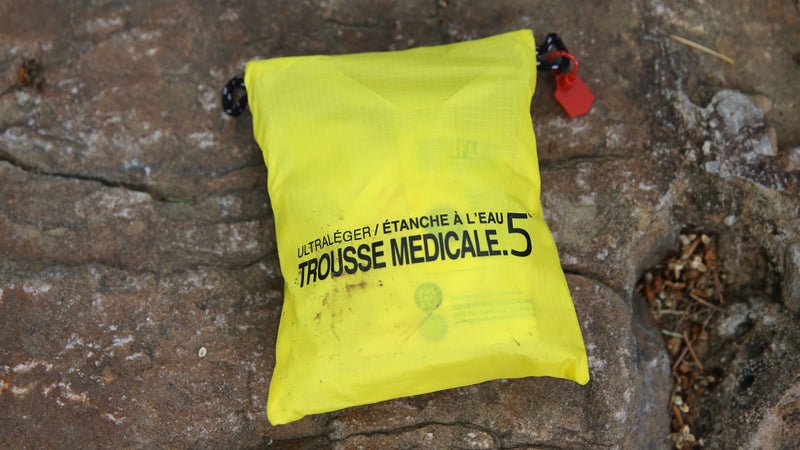 This first-aid kit was assembled with serious backpackers in mind. For less than four ounces, it provides a respectable selection of dressings, bandages, ointments, and painkillers. My only suggestion is replacing the annoyingly precut moleskin with the stuff you cut yourself.
---
Guthook Guides PCT Bundle ($30)
It's not an exaggeration to say that this app (Android and iOS) has revolutionized navigation in thru-hiking. I could find the locations of water sources and roads, pull up information on towns, and access a GPS-enabled trail map on my phone, all without cell service.
---
TheTentLab Deuce #2 UL Backcountry Trowel ($20)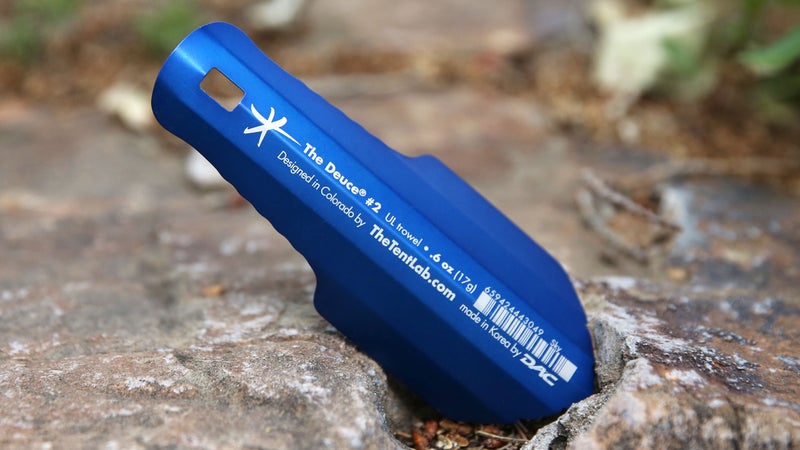 When digging a six-inch cat hole in the middle of the night, entertain yourself with the thought that this 0.6-ounce trowel doubles as a bottle opener and shoehorn.
---
Swiss Army Classic Knife ($16)
This multitool weighs next to nothing and had everything I needed and nothing I didn't. The knife and scissors were especially useful at mealtimes.
---
Toiletries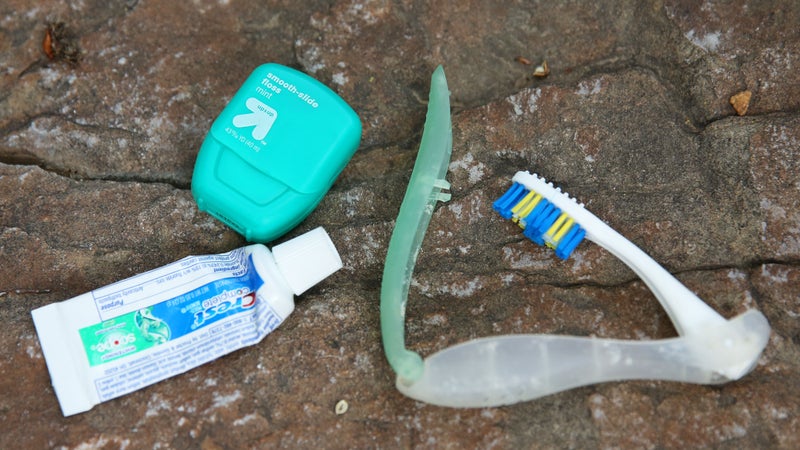 Bring whatever toothbrush, toothpaste, floss, sunscreen, and toilet paper you prefer. Wet wipes ($5) come in handy, too. And skip the deodorant—you'll just stick out from everyone else.
Trending on Outside Online