How to Quit Your Job and Hike the Pacific Crest Trail
EPA district administrator Jared Blumenfeld talks about why he's escaping it all, and how to be a pescatarian on the 2,650-mile trail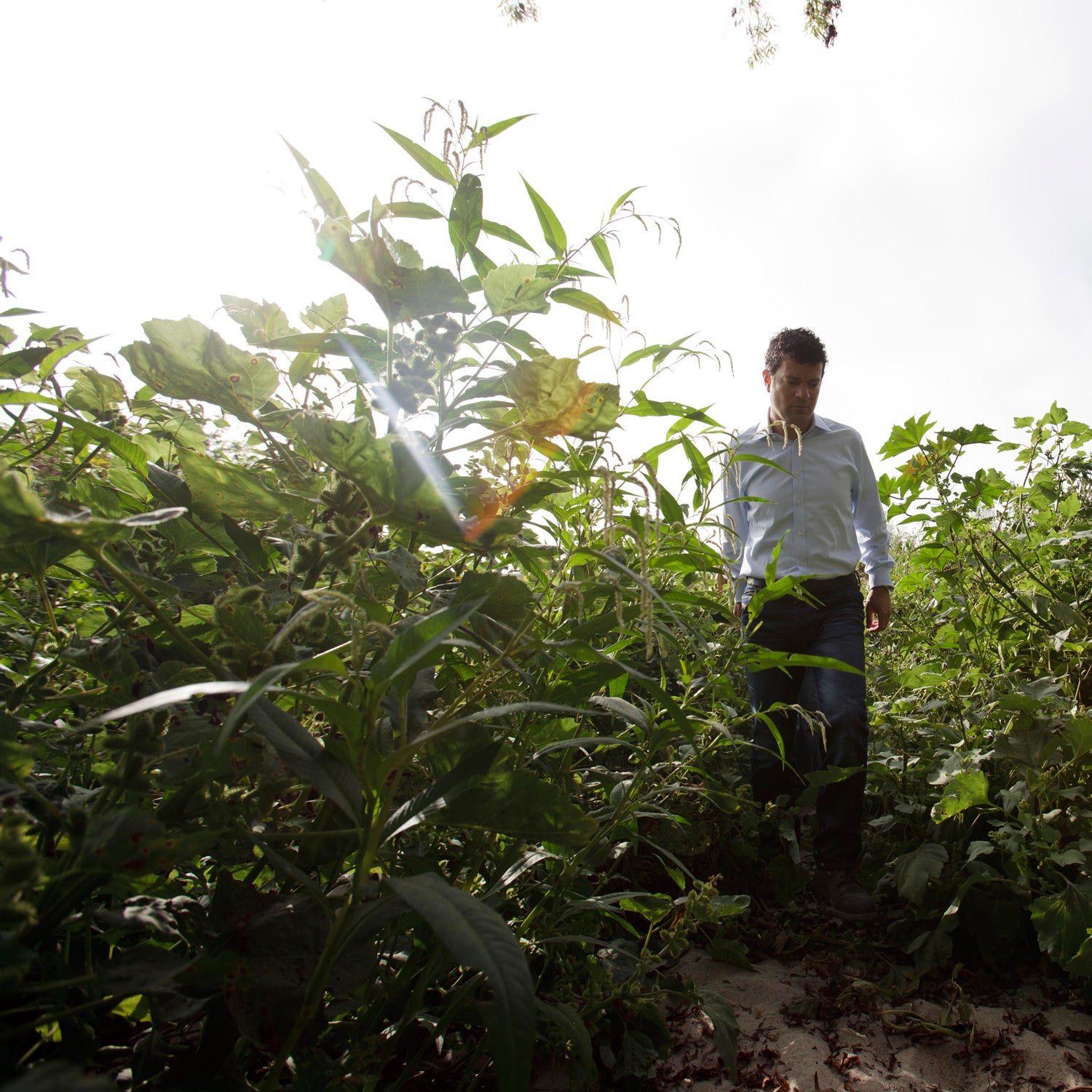 Heading out the door? Read this article on the new Outside+ app available now on iOS devices for members! Download the app.
Jared Blumenfeld has led the pacific southwest region of the Environmental Protection Agency—a district that includes California, Nevada, Arizona, and Hawaii—since 2010. In that time, he's worked to clean up 150-year-old mines leaching chemicals into the Sierras, uranium mines in Nevada, and pollution across the West. 
Earlier this year, Blumenfeld announced he's quitting the agency—his term was scheduled to end when the new president is sworn in—and hiking the Pacific Crest Trail this summer. Outside caught up with Blumenfeld to talk about environmental degradation, Reese Witherspoon, and pescatarianism on the trail.
OUTSIDE: How did the PCT become your exit strategy from the EPA?
BLUMENFELD: There's a woman I worked for in the city of San Francisco, Melissa, and she hiked it and did a presentation about it 15 years ago. I was like, "Oh my god, I want to do this. So badly."
It wasn't always going to be an exit strategy, but the biggest issue with the PCT is time. My wife told me, "You can actually do it now." Six months ago, saying I wanted to do the PCT was a romantic vision and exciting. Now I leave on the ninth of May.
How much time are you taking off before you leave?
Three days.
Have you done anything like this before?
I've mainly done a lot of long distance bicycling, both off- and road biking. I've biked to work everyday for the last six years. But for the last six months I've been walking. I walk five miles to work and five miles back now. 
How's that going?
I feel good, but sweaty. 
I don't want the first three hundred miles of the hike to be incredibly unpleasant. This is my training. People keep asking if I'm doing enough training. I don't know. Probably not? Since I've never done it?
Hold on, look at this.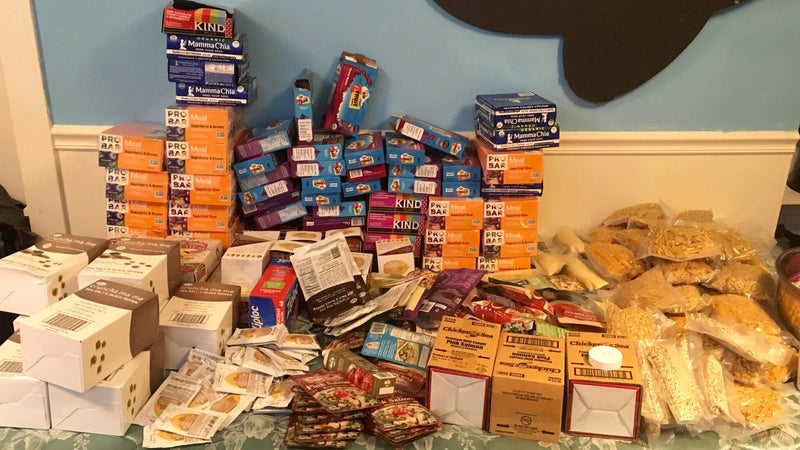 That's what 120 days looks like before it goes into my bag.
Logistically, this seemed like this very care-free endeavor. It'll be so romantic out on the trail. Someone just said to me, 'Oh, you think you're in search of peace?' I thought, 'Yeah, OK.' Then they said, 'No, you're in search of Reese.' It's a little sad when everyone's reference point to the thing you're doing is a mediocre movie.
Are you worried about the crowds? We've seen reports of post-Wild crowding and trash.
I'm not sure. I had breakfast with a woman who runs a PCT organization, she said there's a lot more interest. But according to them, fewer people have finished thru-hiking the PCT than have reached the summit of Everest. A lot of people start and not a lot finish. 
Are you willing to call it quits?
You've got to be, right? The tension with the PCT is: if your only goal is to finish it, you probably wont. But if you don't have enough of a motivation to finish it, you definitely won't. 
You've worked all across the West for the EPA. Does the trail intersect with any of your work on the environment?
Well, it starts at Campo, California, and an amazing tribe, the Campo, battled for years there against a big landfill in San Diego county. They turned a [legal] decision around and we worked with the tribe on that. Now they have the largest utility-scale wind farm of any tribe in the U.S.
That's amazing.
I've visited 135 tribes now—every tribe in the region they have relationship with. That was a big part of the job, really. I'll pass the Owens Valley tribal lands when I go Mount Whitney. Owens was once a very vibrant lake. Then the water was all taken to help L.A. become the city it is now. The dry lake bed the biggest source of dust pollution in the U.S. 
I was talking to the PCT people and thinking I should do a map.
Of EPA work near the trail?
Yeah. But a lot of people have said, "The towns you're going through—it's a fairly conservative part of the state. Whatever you do, don't wear an EPA hat." 
Do you have any regrets after six-plus years at the EPA?
We achieved a lot of big things. But here's one: the EPA gets to decide the recycled content of the paper it uses. You guys in the magazine industry have all switched to 100 percent recycled paper. But the federal government has not switched.
The biggest issue I'm going to come across [on the hike] that I wish we could have done more on is the fact that there are a million Californians that still don't access to safe drinking water. Mostly from naturally occurring arsenic. [To put in an arsenic treatment facility for a small community of 200 farm workers costs $1 million.]
Drought's been a big focus of mine, too. Another reason I chose this year [for the hike] was you start with 700 miles of desert. The minute I knew this would be an El Nino year, I said, "This is the year to go."
What are you going to do when you finish? 
One of the reasons I'm doing it is I really have absolutely no frigging clue what I want to do next. When people say, "What are you doing next?" I tell them that the next thing I'm doing is hiking the PCT.
Nothing? You have nothing planned after you reach Manning Park and the Canadian border?
No!
Lead Photo: ASSOCIATED PRESS