Why I Did the Scariest Thing I Could Think Of
What happens when a lifelong fraidy-cat sets out into the wilderness alone?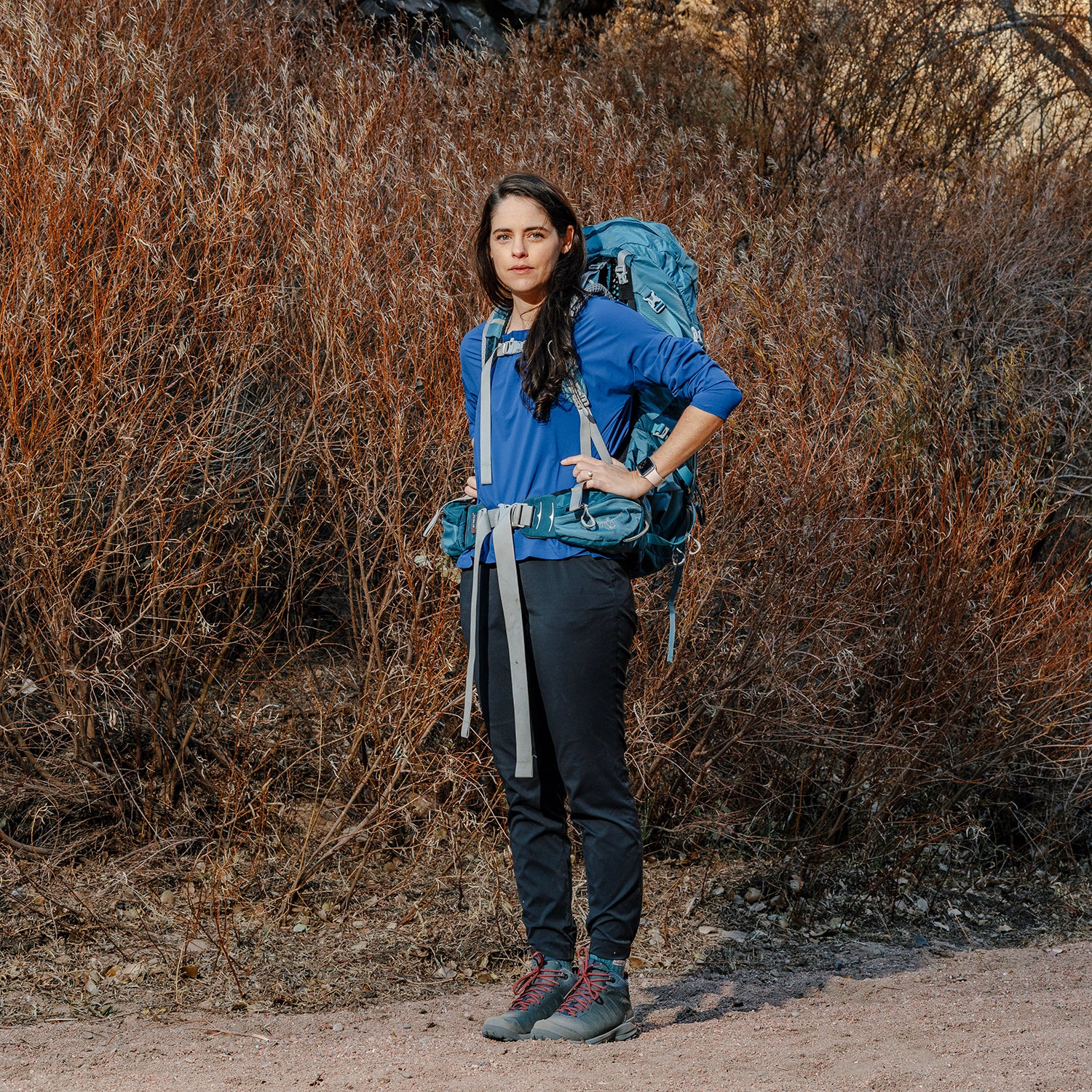 Brad Trone
Heading out the door? Read this article on the new Outside+ app available now on iOS devices for members! Download the app.
Growing up, I never could handle horror movies. I had zero tolerance for Goosebumps books and suffered a cortisol rush when visiting our unfinished basement. 
Perhaps my amygdala­—the area of the brain that processes fear—was to blame. In a 2010 study, researchers found that an enlarged right amygdala in girls was associated with higher anxiety. Still, this doesn't really explain why my childhood apprehensiveness followed me into adulthood. Such dispositions are a mix of nature and nurture, according to Abigael San, a clinical psychologist in London. "Everyone is born with a biological sensitivity to fear," she explained. "The environment you live in can intensify that sensitivity."
One night seven years ago, I was assaulted while walking home. I wasn't seriously hurt, but the incident was a tipping point, like someone afraid of the ocean being rushed by a shark. I became even more fearful, perpetually on edge when alone. It affected my relationship with the outdoors: I ran only on crowded trails, and never at night. I started envying thru-hikers, not so much for their ability to walk hundreds of miles, but for being able to spend so many of them alone. Completing even a portion of a long-distance trek went from bucket list to pipe dream. 
With time and therapy, I grew less afraid (although night runs are still out of the question). Last October, I decided to embark on my first solo backpacking trip. I spent hours tracking my mileage, mapping out water sources, and researching trail conditions. It was overkill for a one-night trip, but I hoped that obsessive preparation could tamp down my proclivity for imagining worst-case scenarios. 
I set off on a Friday afternoon a little groggy; my partner was traveling for work that week, and I'd had trouble sleeping alone in our apartment. The trails were empty, however, and my nervousness soon gave way to marveling over animal tracks in the dirt and belting out "Edelweiss" to the landscape. Soon I was deep enough into the backcountry that I didn't expect to encounter anyone else. I set up my tent behind some bushes, which became an annoyance when the wind picked up. Despite overpacking, I somehow hadn't brought enough cold-weather clothing; I struggled to stay warm in my sleeping bag. While irritating, these preoccupations were enough to distract me from being on edge. I didn't exactly sleep deeply, but it was the best I got all week. 
The next morning I experienced an unexpected emotion: loneliness. Perhaps fearful and forlorn are two sides of the same coin. Being wary of people might make me less afraid in the wild, yet I yearned for company. The former will take some time to overcome, but I felt confident about how to combat the latter. I popped in a headphone (leaving the other ear open, just in case) and started a podcast for the hike back to civilization.