This Hiker Just Completed the 6,800-Mile Great Western Loop in Less than 200 Days
Nick "Chezwick" Gagnon became the fastest person to circumnavigate the enormous route, which takes in sections of five major thru-hikes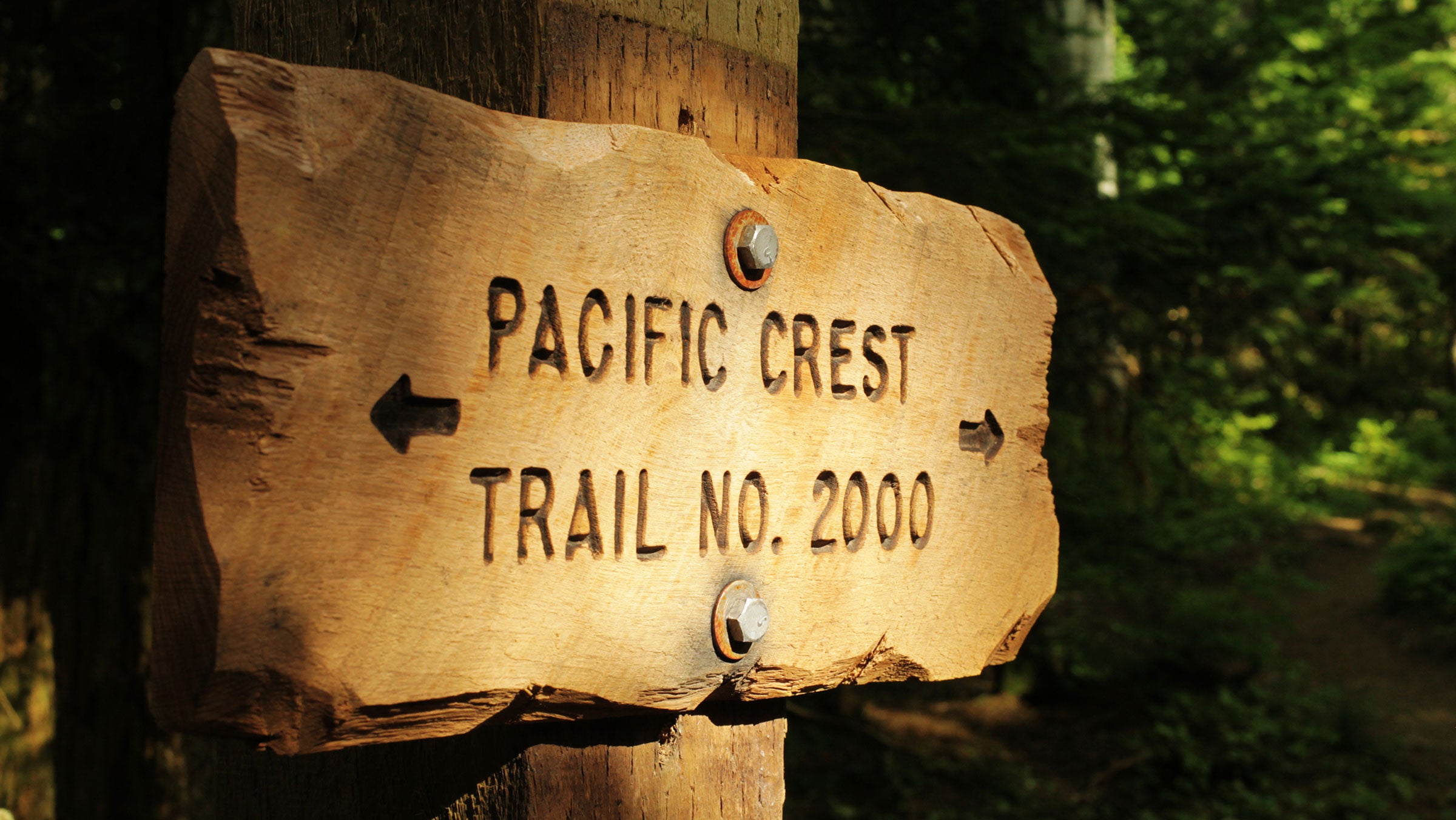 Heading out the door? Read this article on the new Outside+ app available now on iOS devices for members! Download the app.
Thirteen pairs of hiking boots, 17 pairs of socks, and five headlamps. Nine U.S. states, six national parks, and 25 backpacker hostels. Approximately 15 million steps and 6,875.5 total miles.
These dizzying metrics come from hiker Nick Gagnon's recent completion of the Great Western Loop, a massive thru-hike that links together sections of the Pacific Crest, Pacific Northwest, Continental Divide, Grand Enchantment, and Arizona trails in a nearly 7,000-mile circle. Nobody knows how many hikers have completed the route, but only two others have documented their successful journeys: backpacker Jeff Garmire in 2018 and guide Andrew Skurka in 2007. Garmier completed it in 208 days and 15 hours, while Skurka finished it in 213 days and six hours.
Gagnon, 37, who goes by the trail name "Chezwick," became the third documented finisher on November 3 when he walked into the tiny town of Nothing, Arizona, the same spot where he had begun hiking on April 19. He stopped the clock at 197 days and 11 hours. One additional statistic to add to Gagnon's impressive walk: two partially torn meniscus, which made the final few hundred miles unbearable.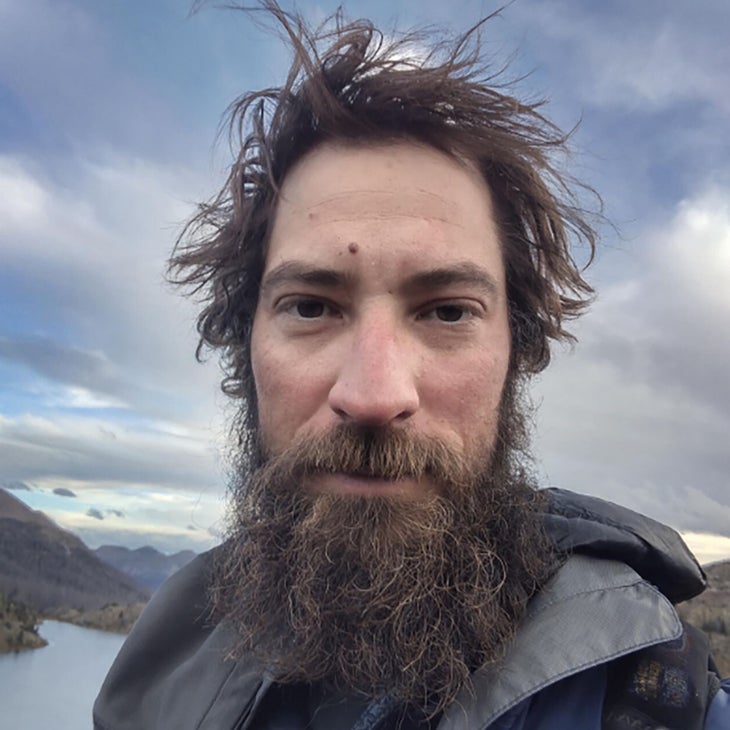 "I finished up knowing I was going to need knee surgery," Gagnon told me. "It was worth it in the end."
When I spoke to Gagnon earlier this week, he could barely hobble from his couch to the refrigerator and back. Just four days after completing his epic trek, Gagon underwent surgery to repair his right knee, and he now faces six weeks of recovery. Later this winter he plans to have his left meniscus surgically repaired as well, which will require more time off of his feet. Gagnon works as a bartender and a snowmobile guide to fund his hiking obsession. He says he's unlikely to return to work anytime soon.
But Gagnon told me he has no regrets about the damage he did to his body. He's accustomed to pain from thru-hiking: in 2021 he attempted the Great Western Loop only to fall and break his foot after completing 4,800 miles. He continued for 100 additional miles before he could barely walk and decided to quit. That setback only fueled his desire to return in 2022 and complete the trek. When I spoke to him over the phone, he was upbeat about his accomplishment.
"I would consider this the hardest thru-hike in the world," Gagnon said. "If you're on one of the triple-crown [Appalachian, Pacific Crest, Continental Divide] trails they are well-maintained. On this one you're often on much smaller trail systems but you have to maintain a high pace."
Unlike a marathon course, the Great Western Loop does not have a standard route—there are long sections where hikers must find their own way along backroads and lesser-known trail systems.
"Basically, from the Arizona Trail at the Grand Canyon to the Pacific Crest Trail it is a complete choose-your-own-adventure," Garmire told me.
Pacing is the key to completing the monumental journey before the onset of winter. Garmire and Skurka averaged 33 miles per day for their respective journeys. Gagnon maintained 34.8 miles per day, a lightning pace that required him to forego the few creature comforts thru-hikers sometimes enjoy. He took zero rest days and forced himself to hike through bad weather. He only slept in towns if they fell at or near his 35-mile daily terminus. He rarely did laundry, often scrubbing his clothes when he showered.
 "Anytime I was off trail it would drive me nuts," he said. "I couldn't stand sitting around and waiting for anything."
When Gagnon did stop along the way, he did so with speed in mind. He tried to limit his time in towns just three hours, maximum.
"If I was able to get 15 miles by noon then I could justify going into a town, and a lot of times that just didn't happen," he said. "I would go to a restaurant and eat a regular meal and then find an electrical outlet and charge all of my stuff. If I got everything fully charged, I knew I didn't have to go [back into town] for five more days."
The stiff pace was tough to maintain for the first two weeks, as Gagnon carried extra water to survive the dry Mohave Desert. He made up lost time during the first half of the Pacific Crest Trail, where he encountered lower-than-normal snowpack. Heavy snowpack in Oregon slowed him down again.
"It was 1,500 miles of postholing for that last section," he said.
Gagnon boosted his daily average to 40 miles along the Pacific Northwest trail, and kept the pace high for the first half of the Continental Divide Trail. One section of the Grand Enchantment Trail in New Mexico nearly ended his route. In early October, shortly after he crossed onto New Mexico's Grand Enchantment trail, Gagnon got lost while bushwhacking over a 10,000-foot pass. He was walking through a forest that had been decimated by wildfire, and Gagnon struggled to find any signs of trail amid burned trees and scraggly bushes. A rainstorm swept in and soaked him, and before he knew it, he was approaching hypothermia.
"Every piece of my clothing was ripped, I was hurdling over downed trees for hours, and my pace went down to like one mile per hour, just getting lost and spun around," he said. "At one point I tripped over barbed wire and fell on my face."
He spent the night huddled in his soggy tent battling the chills, and wondered if his body would be warm enough to continue the journey the following day. It was. That moment is just one of a few from the trail that Gagnon keeps repeating in his mind. He told me that these memories are likely to help him navigate the sedentary lifestyle he must adopt this winter for his body to heal. Gagnon believes he's up to the challenge of resting after completing such a long walk.
"That was the hardest thing I'm ever going to do," he said. "Now, I feel like I'm capable of doing anything."
Lead Photo: Getty Images