You Will Need a Permit to Hike Shenandoah National Park's Busiest Peak. Here's Why.
Officials issued tickets to ascend 3,284-foot Old Rag in 2022. The program was a success, so the park is continuing it in 2023.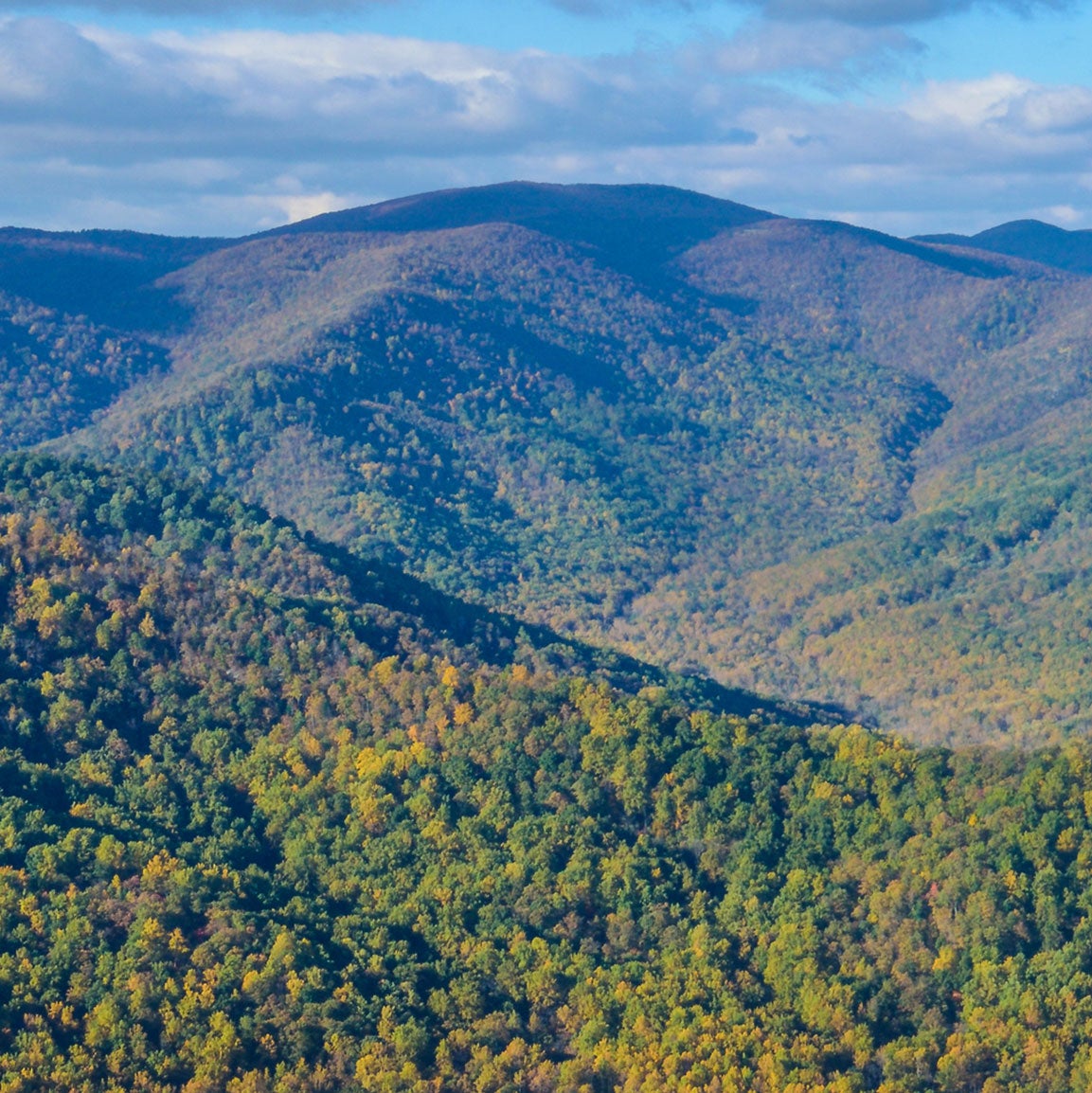 Heading out the door? Read this article on the new Outside+ app available now on iOS devices for members! Download the app.
Beginning on March 1 of this year, visitors to Shenandoah National Park should expect to once again navigate permit restrictions on the region's most popular mountain. 
Last year, park officials implemented a pilot program to limit Old Rag mountain access by requiring ticketed entry. Under these rules, visitors who wanted to hike the peak were required to purchase one of 800 of the daily allotted tickets to grant entry. The same restrictions are returning this year. 
According to a national park release, the continued use of ticketing is aimed at improving visitor safety and providing relief to natural resources on the well-traveled mountain.
In response to the decision, Superintendent Pat Kenney said that that re-implementing these rules over the 2023 season would be another step towards helping the park balance access and resource protection.
"We have decided to reinstate the pilot for 2023 to gather more information and to be able to devote time for careful consideration of a longer-term solution to address our concerns at Old Rag," he said.
At slightly over 9 miles, the Old Rag loop is a strenuous hike involving scrambling that nonetheless is consistently popular thanks to the view from the peak's rocky top. Old Rag is also frequently the site of rescues due to injury or hikers bringing improper equipment.
Old Rag is just one of many popular national park destinations that are now permit-only. Last year, Zion National Park enacted a pilot program on Angel's Landing—a notoriously exposed hike that involves following chain links over steep drops to get to a vista. Under the new restrictions, the park issues 900 permits each day, with each permit accommodating up to 6 visitors. Prior to the permit's restrictions, it wasn't uncommon for Angel's Landing to receive upwards of 1,100 or even 2,000 hikers on popular weekends. 
Similarly, Acadia National Park's most famous attraction, the Cadillac Summit Road, recently implemented a timed entry system for visitors who hope to catch the area's stunning vistas. Under this restriction, park visitors must spend $6 on a reservation up to two days prior to their visit to secure a spot; furthermore, visitors can only snag one sunrise reservation per week per vehicle. 
The Old Rag pilot program will cover the park's busiest season, taking effect in March and ending at the end of November. Those who are interested in reserving tickets can apply to a pool of 400 of them 30 days before the intended hike date. The leftover 400 tickets will be released from the park system 5 days prior to the hike date. Tickets are available at recreation.gov, and they are only valid for their designated date.
Lead Photo: Getty Images