Officials Launched a Parking Fee for Colorado's Most Popular Fourteener. Here's How Much Cash It Generated.
Hikers had to pay to access 14,272-foot Quandary Peak outside Breckenridge in 2021 and 2022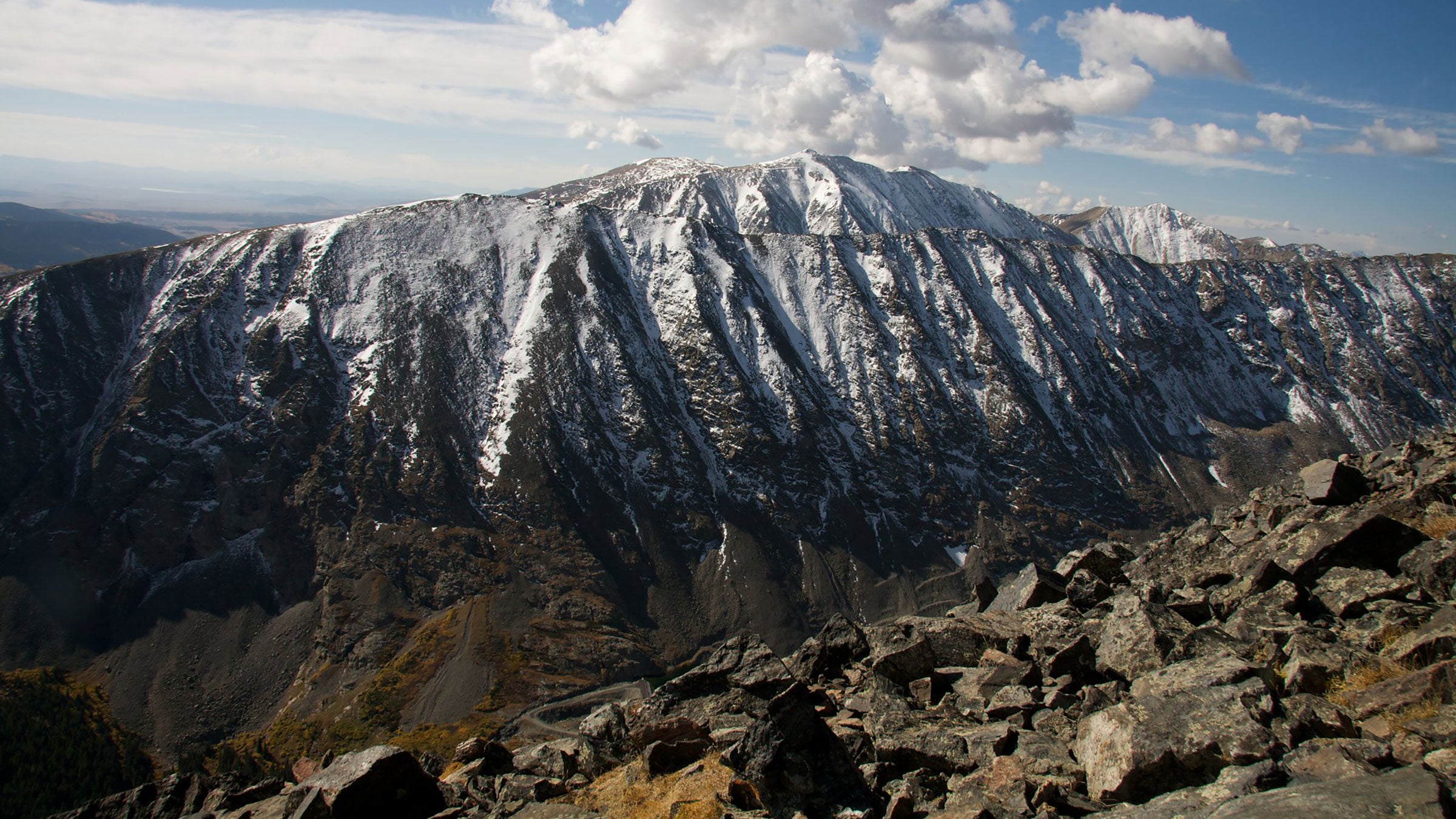 Heading out the door? Read this article on the new Outside+ app available now on iOS devices for members! Download the app.
Hikers flocked to Colorado's 14,272-foot Quandary Peak during the pandemic, and in 2020 the mountain surpassed 14,066-foot Mount Bierstadt to become the state's most-climbed fourteener. The soaring popularity had its downside, however—the parking lot at Quandary Peak/McCollough Gulch often filled up before sunrise, prompting some visitors to park illegally, block emergency access points, and to even leave their cars along secluded roadways in a nearby housing development.
The trailhead is managed jointly by Summit County and the nearby town of Breckenridge, and in 2021 the managers launched a parking system designed to cut down on the crowds. From June 1 through September 30 would-be hikers could either pay to reserve a spot in the lot ahead of time, or park in town and take a shuttle to and from the peak.
"Over the last several years, it became an incredibly dangerous situation for hikers," Summit County commissioner Elisabeth Lawrence said at the time. "Illegal parking on county roads blocked access to the trailhead for emergency vehicles. We have been in need of a solution for quite some time and were very pleased with the results of the pilot program from last year."
The program alleviated the parking stress, and so officials brought it back for 2022. Earlier this week, officials released revenue numbers for the first two years of the system. According to the Summit Daily, in 2021, the fees generated $91,852. In 2022, that number jumped to $223,123.
There were multiple reasons for the jump in revenue: In 2021 shuttle to and from the mountain was free, but for 2022 officials began charging $15 for non-residents and $5 for residents. The price for parking also went up. In 2021 hikers paid $50 to park for the entire day, $20 for a half-day, and $5 for a three-hour period. In 2022 officials eliminated the half-day option, but lowered the price to $25 for off-peak days. A three-hour parking pass cost $20.
Now, county officials are planning improvements to the trailhead. Earlier this week the county board of commissioners passed a measure to build a communications tower and a shelter/storage area, and add "allowed trail, accessory trail, and parking uses" in the area.
Lead Photo: Paul Kehrer/Flickr Creative Commons