What You Missed: How Rick Steves Got Hooked on Hiking
The travel guru discusses the adventure that fueled his newfound love for hiking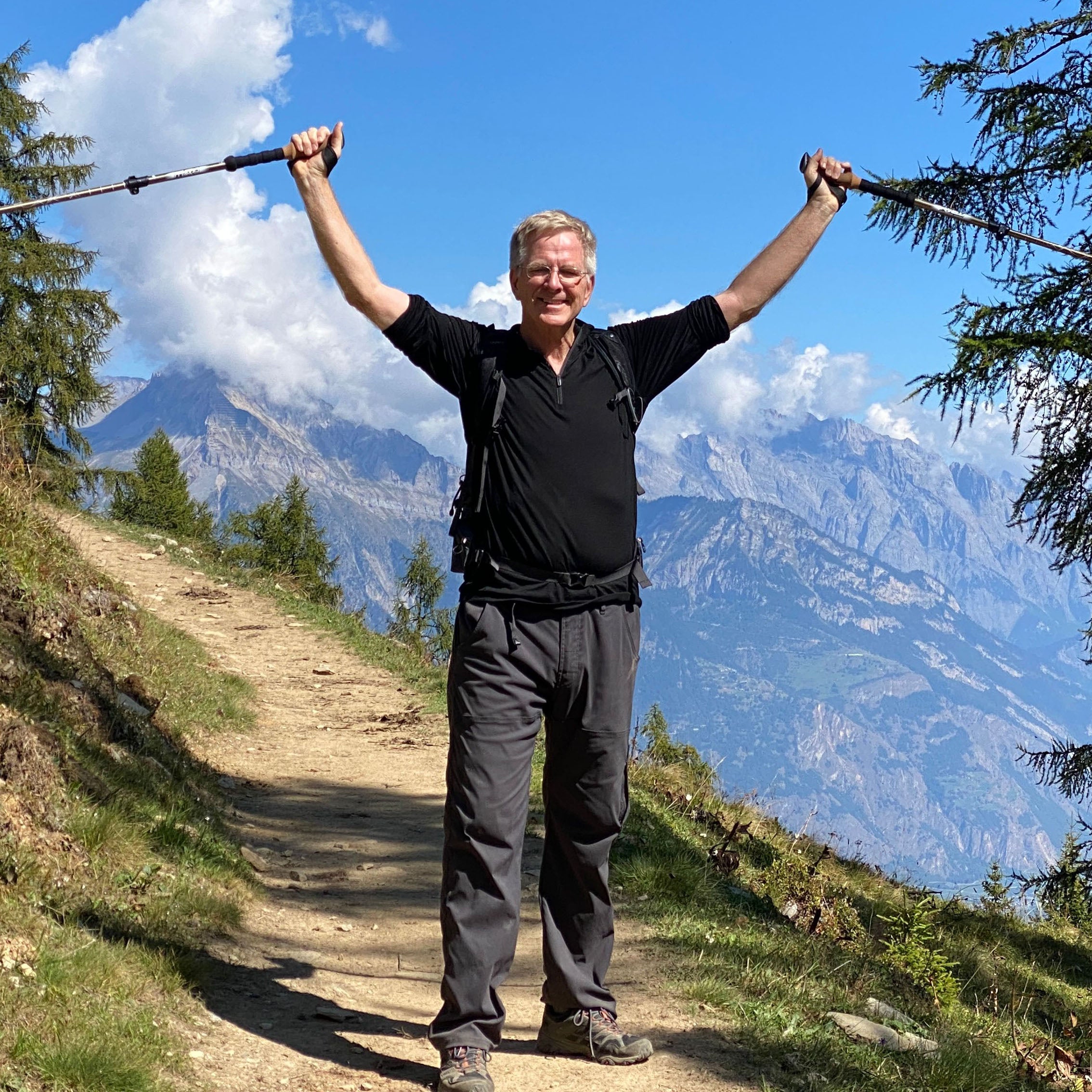 Rick Steves' Europe
Heading out the door? Read this article on the new Outside+ app available now on iOS devices for members! Download the app.
Welcome to What You Missed, our daily digest of breaking news and topical perspectives from across the outdoor world. You can also get this news delivered to your email inbox six days a week by signing up for the What You Missed newsletter. 
---
Rick Steves can point out the balconies in Milan where Mussolini gave speeches. He knows where to order the tastiest mangalica in Budapest, Hungary. And for more than 40 years, he has researched European travel for his popular guidebooks and television show, amassing a sizable fan base with his intricate knowledge of history, culture, and cuisine.
Prior to 2021, however, Steves had largely overlooked one major side of European travel: the great outdoors. That changed in September when Steves went on a six-day trek through the French Alps.
"Here I am, supposed to be this expert on European travel, and I've never done a multiday hike in the Alps," Steves told Outside in a recent phone interview. "It was something totally new to me, and now I want to tell everybody what a great travel option it is."
Now 66, Steves has become hooked on hiking, and he's convinced that his fans—many of whom are near or at retirement age—may enjoy trekking in the mountains just as much as cruising the Seine or strolling the Louvre.
"What I like is the rhythm of my feet on the trail," Steves said. "It's therapeutic. It's a delightful experience for my body and my soul."
Steves and three friends tackled part of the Tour du Mont Blanc, the famed 110-mile trail network around Europe's highest peak. The well-trodden route passes multiple guesthouses, restaurants, and hotels, and there's even a service that ferries a hiker's bags from one destination to the next. But the route is also rocky and rugged, with more than 32,000 total feet of elevation gain.
The group hiked an abridged 60-mile route that started and finished in Chamonix, walking between eight and 12 miles each day, up and over mountain passes and down into valleys. Steves credited his stretching regimen and a pacing strategy with helping his body adapt to life on the trail. It also didn't hurt that delicious French cuisine awaited him and his friends at their guesthouses at day's end.
"It was kind of like glamping," he said.
Choosing the Alps over Paris or London was no mistake—this trip was one of Steves's rare personal vacations. An admitted workaholic, he spends upward of 100 days annually in Europe researching his books, operating his tour program, and filming his show. After a year of pursuing his books and TV show amid the pandemic, Steves forced himself to take six days off.
"From a practical standpoint, in six days I could have updated my Helsinki and Holland chapters, or I could do all of Norway," Steves said. "My trips aren't vacations—I'm writing and researching and making TV shows."
Steves blamed his workaholism for discovering hiking so late in his career. He published his first book on European travel in 1980 and launched his public television program, Travels in Europe with Rick Steves, in 1991. Since then he's become the unofficial guide for entire generations of North American travelers, beloved for his earnest attitude and dad jeans.
Over the years Steves has seen adventure travel in Europe explode in popularity, but he didn't write about hiking or biking trips because his expertise was in history and culture.
Yet travel to Europe is changing, and Steves has witnessed a change in his own audience. "People have done the sightseeing and the Eurail trips, and they want to do something more active," he said. "Nobody wants to sit in an auditorium with other tourists anymore."
Steves is also changing, and his newfound love of hiking may be the biggest shift. After his Mont Blanc trip, he recently became quite the gearhead, researching hiking equipment on the internet. He also created a bucket list for other long-distance treks, from trails in Italy's Dolomites to the South West Coast Path in Cornwall, England.
In his eyes, the trails crisscrossing the continent are there for anyone to enjoy—no matter how old they are.
"If somebody has their act together and has been taking smart care of themselves, this is totally doable," he said. "You don't need to be Superman. Heck, I did it."
Member Exclusive
"The Leg at the Bottom of the Sea" Teenage diver Sebastian Morris and his dad were hunting for treasure when they found a below-the-knee prosthetic. Outside
Around the Outside Network
"DNF Podcast Episode 6: Song of Myself" Champion obstacle racer Amelia Boone discusses her fear of feelings. Trail Runner
"Fight Low-Back Pain With These Deep Core Moves" Five exercises to overcome common ski discomfort. Ski
"This Study Predicts Who Is Most Likely to Get Hurt in the Wilderness" A survey of 700 thru-hikers gave researchers data on injuries and illness. Backpacker
Lead Photo: Rick Steves' Europe