Why Did a Man Enter the Appalachian Trail and Never Leave?
Paul D. Paur left behind all his worldly possessions and entered the Appalachian Trail in early June. Concerns about his mental health surfaced alongside reports from fellow hikers that Paur is looking for God. What's he really doing there?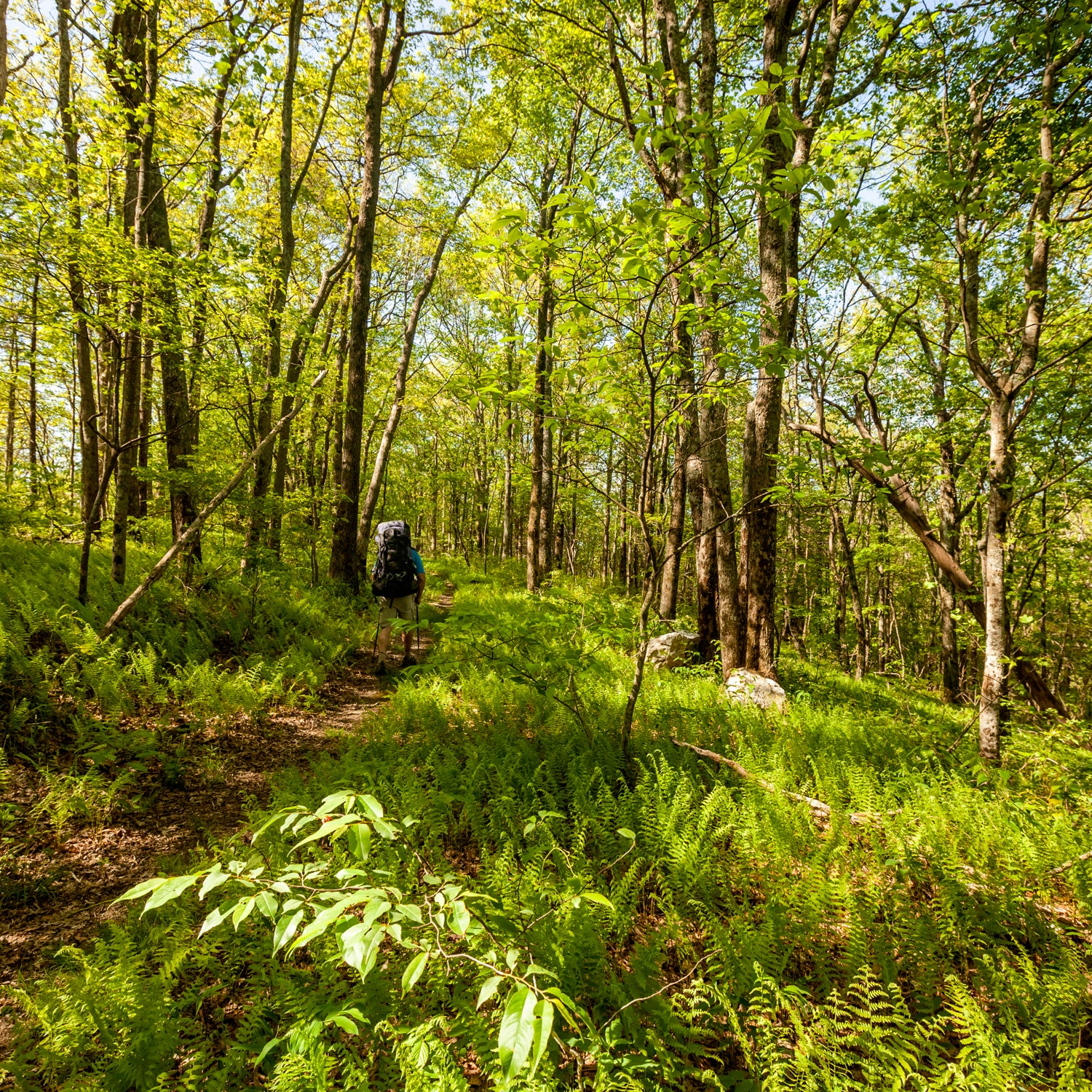 Heading out the door? Read this article on the new Outside+ app available now on iOS devices for members! Download the app.
Around noon on June 5, a sweaty man walked into the Walasi-Yi Interpretive Center near Dahlonega, Georgia, about 30 miles northeast of Springer Mountain, the southern terminus of the Appalachian Trail. The man put his keys on the counter and told a clerk he'd pay her $200 if she'd watch his car.
How long will you be gone? she asked.
Four to six months, he said.
A few days later, hikers reported seeing a backpack in the middle of the AT, about a quarter mile from the Walasi-Yi Interpretive Center. It hadn't been moved in days.
Local sheriff's deputies fetched the pack and found brand new gear inside—hiking boots, a GoPro camera, a GPS system, tent, and a sleeping bag. They also found a wallet containing the driver's license of a 50-year-old Wisconsin construction worker named Paul D. Paur.
Sergeant Darren Osborn of the Union County Sheriff's Office tracked down Paur's girlfriend outside Milwaukee. She told him Paur had suggested he was taking a sabbatical and had withdrawn $5,000 from the bank and split. She was frantically worried about his mental health.
"His girlfriend was very concerned," Sergeant Osborn said. "He had prepared for a hike, but he just left it all behind. What made it even more strange was the $3,000 he left in his backpack." 
Sheriff's deputies launched a search for Paur and tacked "missing person" fliers to trees suggesting that Paur was possibly suicidal. 
"SHOULD YOU COME INTO CONTACT, DO NOT APPROACH," the fliers said. "ALSO, SHOULD YOU COME INTO CONTACT WITH AN UNFAMILIAR ODOR, PLEASE MARK THE AREA AND NOTIFY UNION COUNTY SHERIFF'S OFFICE IMMEDIATELY."
In the following days, several hikers called the sheriff's office to report seeing a northbound AT hiker wearing a T-shirt, khaki shorts, and flip-flops. The man was sleeping inside a trash bag, and he said he was walking the 2,000 miles to Maine's Mount Katahdin. In Georgia, he was seen at Deep Gap on June 7 and at Plumorchard Gap on June 8. On June 10, he was sighted at the Standing Indian shelter, across the state line in North Carolina. One person who shared a shelter with Paur said he was reading the New Testament and talking about religion. 
"He was saying he was trying to find God," Osborn said, "searching the pathway of the mountains." 
Paur's brother Richard joined the search from Wisconsin, calling AT hostels and state parks. A week ago, on June 17, Richard Paur said, someone saw his brother at North Carolina's Wesser Bald, in the Great Smoky Mountain National Park, roughly 100 trail miles from where he started.
"They sat around the fire and talked four or five hours," Richard says. "They said he was carrying a black duffel bag with a few aluminum pots." The hikers, concerned that Paur was unprepared, offered him about a week's worth of food, which he willingly accepted. "My level of concern is to make sure he's got what he needs," Richard says. His brother is strong, weighs about 230 pounds, and is an avid hunter and fisherman.
Osborn still considers the missing person case open and he has contacted officials farther north. But law enforcement may not have any authority to force Paur off the trail, even if a recent report had him walking barefoot. 
"They could try to get him some help," Osborn said. "If they feel like he's mentally capable to continue on, they'll let him." 
Word of Paur's unusual journey has spread through the trail community, and reactions have run the gamut. Some say Paur needs help if he's mentally unstable. Others say he's come to the right place to find what he's looking for.
Lead Photo: BeachcottagePhotography/Thinksto