Lake Tahoe 'Bear Selfies' Reach Dangerous Level
Dozens of visitors approach animals for photos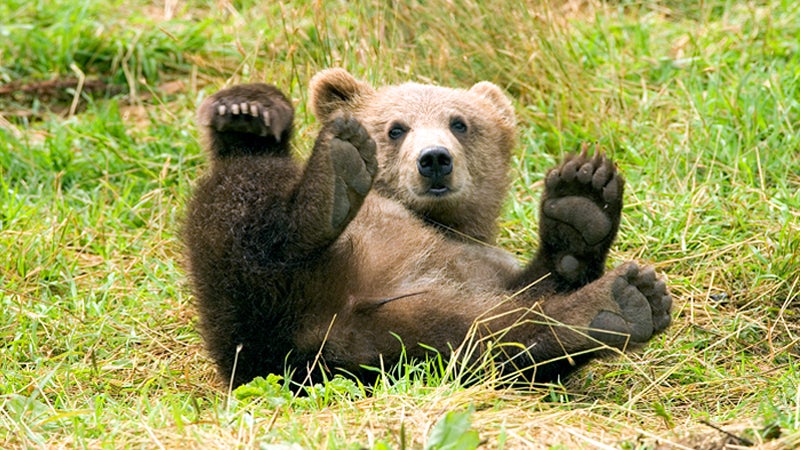 Heading out the door? Read this article on the new Outside+ app available now on iOS devices for members! Download the app.
The U.S. Forest Service is threatening to close the area around South Lake Tahoe's Taylor Creek if a dangerous pattern of visitor "bear selfies" doesn't abate.
Each fall, bears congregate at the water outside Taylor Creek Visitors Center to intercept the kokanee salmon run. This year, photo-snapping visitors have congregated around the bears. The USFS released a reminder to keep a safe distance after the problem escalated to unsafe levels last week. ABC News reports that at one point, about 30 people were taking pictures with bears, including one cub that came within two feet of tourists.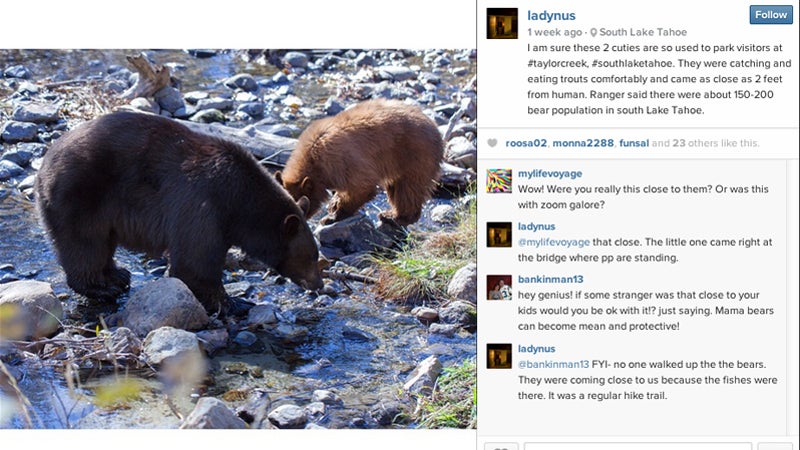 "It is presenting a safety issue. We are afraid someone is going to get attacked," Lisa Herron, spokesperson for the Lake Tahoe Basin Management Unit, told the Reno Gazette-Journal. While bear attacks are rare, Herron has already heard of one bear charging a group that got too close. If the bears don't injure the tourists, cars might—people have stopped along California State Route 89 to run across the highway for better vantage points. 
In addition to putting themselves at risk, tourists are damaging the park and endangering the bears. People who wander off trails to get closer to the animals trample protected plants and disturb creek beds. In its reminder, the USFS added that provoked bears might have to be put down.
Lead Photo: U.S. Geological Survey/Flickr