Lose Weight, Get Rich
Dubai awards gold for each pound dropped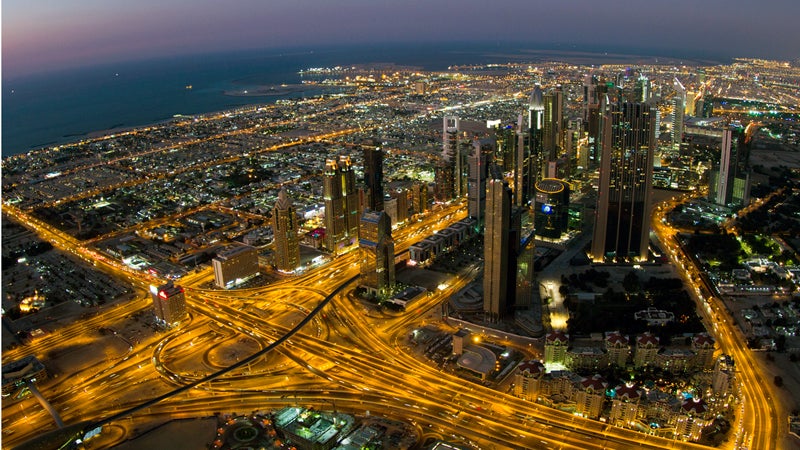 Heading out the door? Read this article on the new Outside+ app available now on iOS devices for members! Download the app.
People use all kinds of incentives to lose weight, but citizens of Dubai might just have the best one yet. 
The city's "Your Child in Gold" program gives participants one gram of gold for every pound lost. Unless you're a kid—then you get two grams.
The program was first held last summer under the name "Your Weight in Gold" and primarily focused on adults. More than 35 pounds of gold—valued at $762,340—were distributed among participants, according to Quartz. This year, the program includes children so families can get involved and lose weight together.
But those who enroll have to pull their weight to earn the rewards. Only two children per family can participate, and each participant must lose a minimum of two kilograms, or 4.4 pounds, to be eligible. "This program is not just about winning gold for a short-term commitment to exercise," said Ahmed bin Sulayem, executive chairman of Dubai Multi Commodities Center (DMCC) in an Emirates 24/7 report. "It aims to encourage society to permanently adopt a healthier lifestyle. That is one of many reasons why DMCC is increasing its contribution to the campaign this year by providing Dh150,000 worth of gold with the ultimate goal of raising awareness of the benefits of exercise combined with a healthy diet."
The Kahleej Times reports that the campaign will run from July 15 to September 15, and the civic body has kept an open budget for the initiative. The metropolis certainly lives up to its "City of Gold" nickname.