Man Overboard! Death on a Cruise Ship
A honeymoon voyage proves lethal.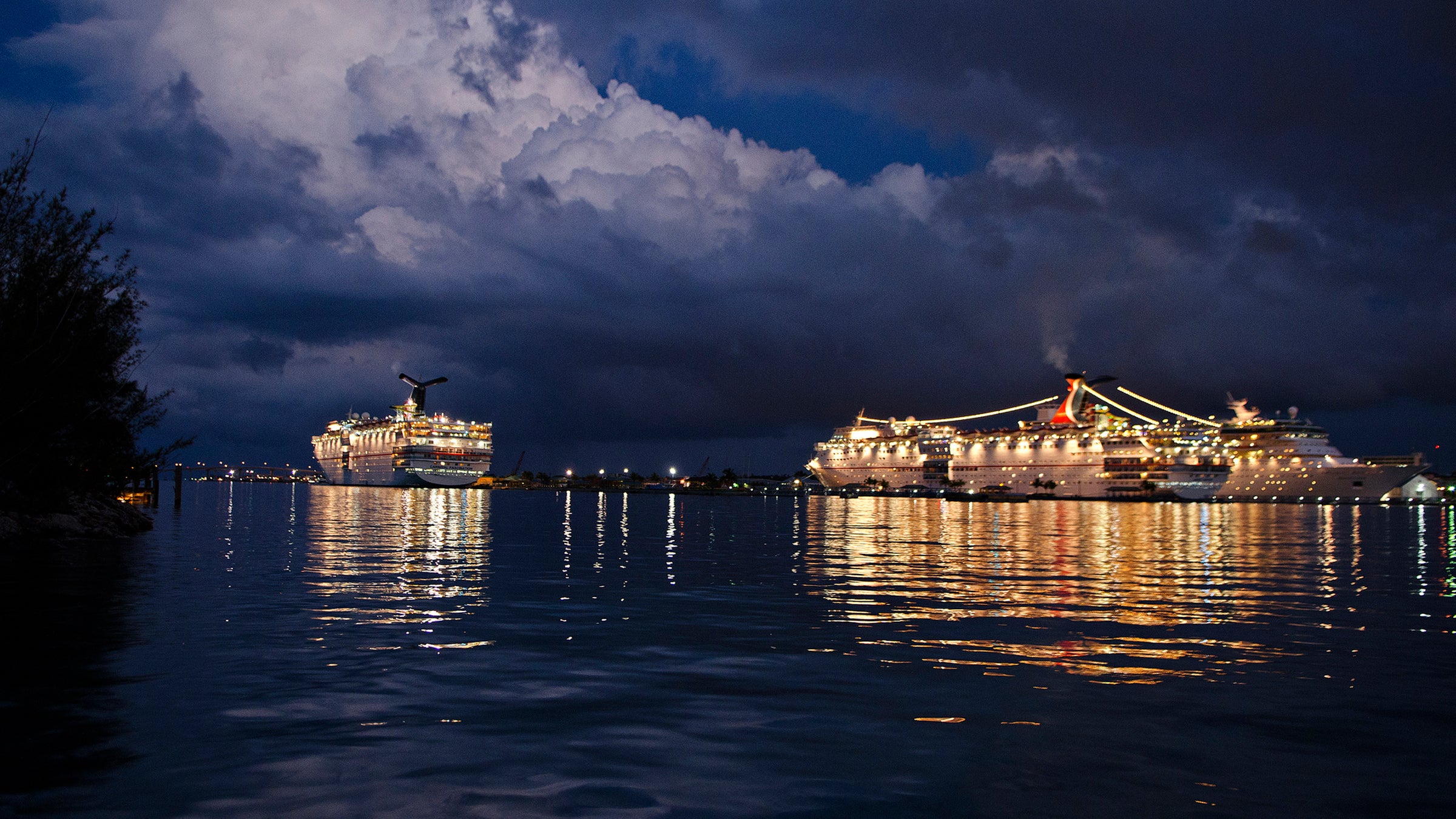 Heading out the door? Read this article on the new Outside+ app available now on iOS devices for members! Download the app.
You go to pickle yourself with sunshine and booze, to shuffle and conga between exotic ports of call. But booking passage on a luxury liner could be your first step toward an untimely doom, as it has been for at least two dozen people since 2003.
"Cruises are really just small cities at sea, with potential for crime like any other city," says Clint Van Zandt, a former FBI agent with experience in high-seas villainy. And because ships are often registered overseas and visit numerous countries, he adds, the hodgepodge of jurisdictions can muddle investigations. Then there's the few billion gallons of water nearby, which can make recovering deep-sixed bodies difficult.
Go to the bottom of the Aegean Sea and you might find George Allen Smith IV, whose honeymoon float from Spain to Turkey in 2005 ended in tragedy. Four days after their June 25, 2005, wedding, Smith and his wife, Jennifer both in their twenties eased into cabin 9062 of Royal Caribbean's Brilliance of the Seas for a 12-day cruise. Their balcony overlooked the portside sea, with Spain, France, Italy, and Greece gliding by.
By the Fourth of July, when the 2,500-passenger ship left Mykonos, Greece, to overnight to Kusadasi, Turkey, the couple had befriended three Russian-Americans and a California man. After some cocktails and luckless gambling, the group aimed for the discotheque. Jennifer, drunk and rumored to have been flirting with another man, stormed off after some harsh words with Smith, who stayed. Sometime after 3 a.m., he went back to his cabin, new friends in tow, to find his bride. She wasn't there.
This is where things get murky. According to one account, the four men helped a very intoxicated Smith search for Jennifer then took him back to his cabin and left. But a California cop staying next door says he was awakened around 4 a.m. by a commotion, possibly a drinking game, in Smith's cabin. Shortly afterwards he heard an argument, then peeked into the hallway to see three men leave. Five to ten minutes later, he heard a terrific, bed-shaking thud, then all went quiet.
The next morning, a teenager two decks below cabin 9062 spotted blood spattered on a metal awning. By 9 a.m. officials had determined that someone had fallen overboard, most likely from the Smiths' balcony. Blood was reportedly found in the cabin, too. Jennifer, who'd spent several hours passed out on the deck, claimed to be unaware of what had happened.
That Smith, distraught at his wife's alleged flirtation, committed suicide, as has been theorized, seems off the mark. As does the possibility that he simply fell, though it could have been an unintended result of the fighting. The FBI has cleared Jennifer of any wrongdoing; they apparently have other suspects and motives to consider. "But," says Van Zandt, "here we are, more than a year later… Security tapes, the statements of witnesses, forensic evidence, if any, should have allowed the FBI to resolve this case by now."