Moose Population in Decline
Is climate change to blame?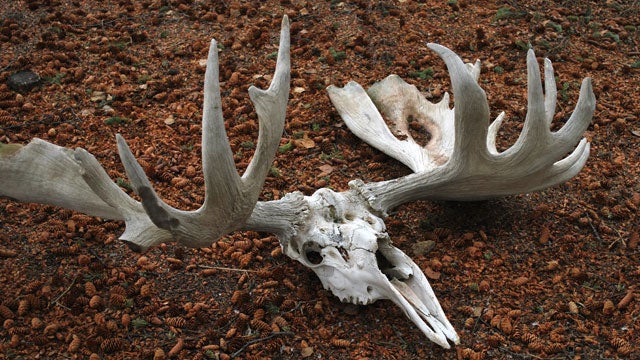 bkp/Shutterstock(Photo)
Heading out the door? Read this article on the new Outside+ app available now on iOS devices for members! Download the app.
North American moose are dying at an alarming rate, so quickly in fact that states like Minnesota have replaced moose hunting with moose monitoring in an effort to understand why the species is in such fast decline. 
The New York Times reports that climate change might play a large role. Shorter winters mean a longer window for parasites such as ticks, brain worms, and liver flukes to harm moose. Ticks, in particular, cause moose to loose significant amounts of blood and scratch off their protective winter coats. In Smithers, British Columbia, one sick and tick-infested moose even wandered into a Safeway and had to be euthanized.
Warmer winters may also be stressful for moose, which use extra energy to stay cool in temperatures above 23 degrees. At the same time, pine bark beetles thrive during warmer weather and destroy trees—aka moose habitat.
"It's complicated," wildlife veterinarian Erika Butler told the Times. "There's so many pieces of this puzzle that could be impacted by climate change." 
Lead Photo: bkp/Shutterstock