More Than 150,000 Claims Filed in Vibram FiveFingers Lawsuit
Shoe purchasers can expect to get $8 to $9 a pair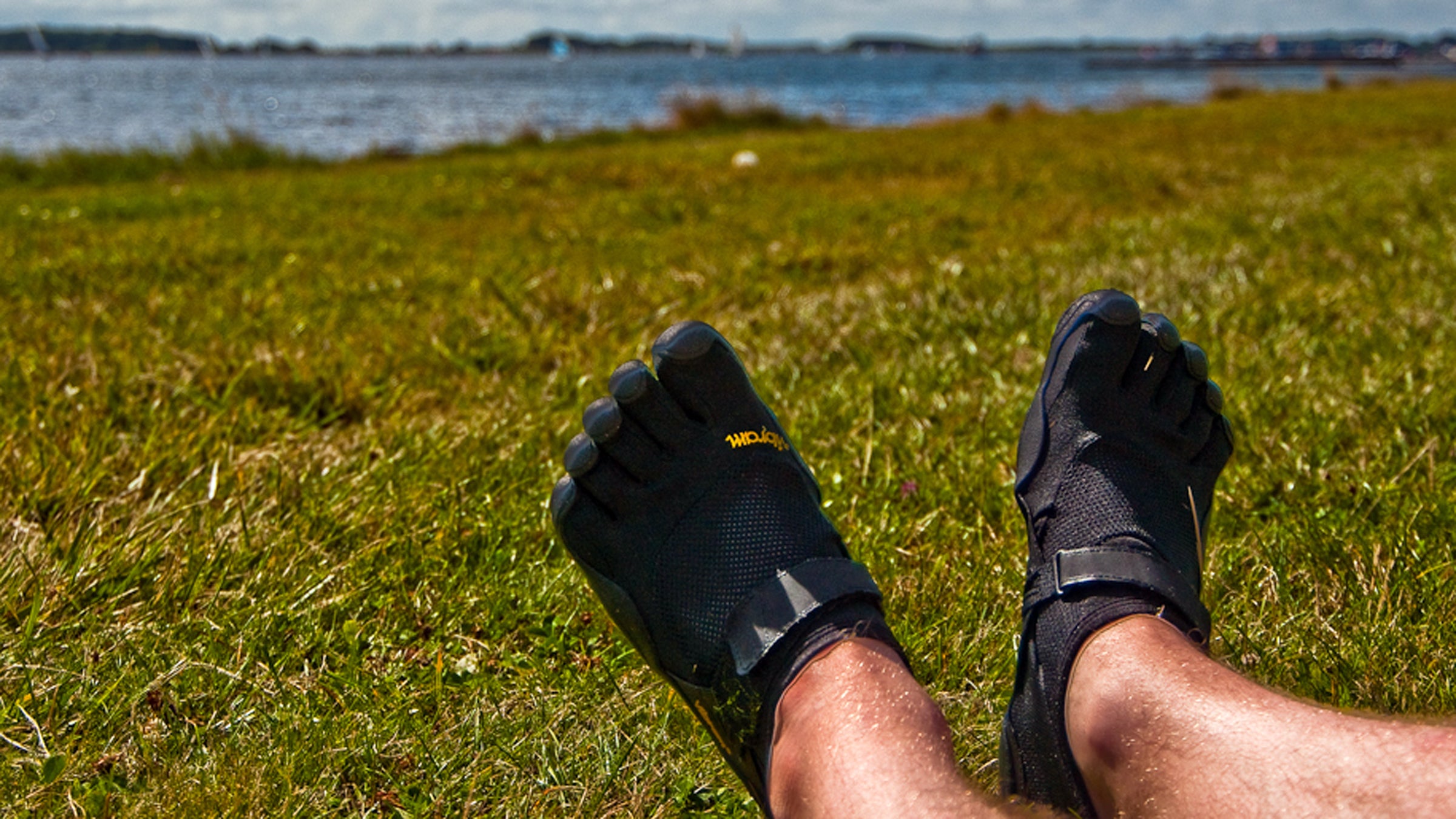 Heading out the door? Read this article on the new Outside+ app available now on iOS devices for members! Download the app.
The recent settlement of a class action lawsuit with Vibram USA will be shared approximately 155,000 ways, according to court documents reviewed by Runner's World.
In May, Vibram agreed to settle the case with the original plaintiff, Valerie Bezdek, who argued that the company had touted, without scientific evidence, that its FiveFingers shoes were capable of making runners' feet stronger and less susceptible to injury. Vibram agreed to deposit $3.75 million in escrow, with the funds to be distributed to Bezdek, her lawyers, and however many people say they bought FiveFingers shoes under false pretenses.
Heffler Claims Group, the independent case administrator charged with managing the payout, has since reported the number of parties seeking recompense to a court in Massachusetts, where Vibram has its headquarters and where the lawsuit was originally filed. As of October 31, a total of 154,927 timely claims have come in for 279,570 pairs of FiveFingers. Runner's World reports that the majority of claims were for two pairs of the shoes, the maximum number for which no proof of purchase was required.
Vibram continues to describe the arrangement, which will allot $8 to $9 for each valid claim (an amount determined after larger sums are allotted to Bezdek, her attorneys, and the Heffler Claims Group), as the most efficient way to dispense with Bezdek's complaint and not as an admission of guilt. "We feel we had a very good case, but the problem with litigation like this is that we had probably another one year to 18 months of expenses," Gionfriddo told Runner's World in July.
As Peter Vigneron wrote for Outside Online when the settlement was first announced, the lawsuit alone does not suggest that minimalist shoes like FiveFingers are not good for you, only that Vibram may have overreached in its advertising claims.
"If you enjoy looking like a lizard while you run, there's no reason to stop wearing the FiveFingers," Vigneron wrote. "Although you might want to temper some of your minimalist boosterism, if only as a matter of good epistemology."
Lead Photo: Graham van der Wielen/Flickr