Conservancy Group's Earth Day Programs Celebrate Nature Trails
This nonprofit turned 40,000 miles of unused travel infrastructure into a system of walking and biking paths—and wants you to use them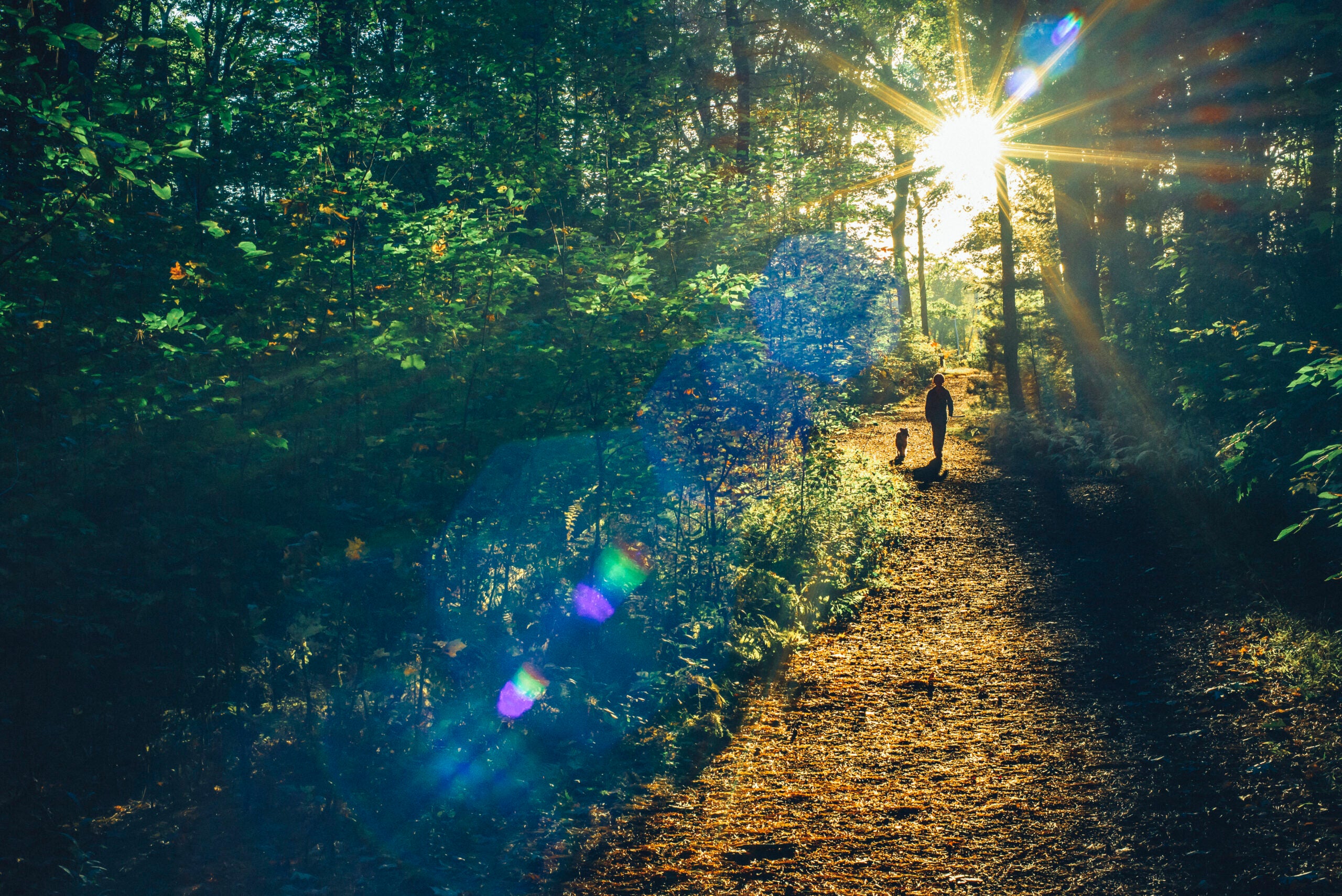 CHBD/Getty Images
Heading out the door? Read this article on the new Outside+ app available now on iOS devices for members! Download the app.
When it's time to "get outdoors," we tend to go big. Think of strenuous mountain hikes, teeth-rattling bike rides, fighting white water in a roaring river, and sleeping in a tent tucked deep in the woods. But getting in touch with the natural world can also take a gentle path–literally.
That's the message Rails-to-Trails Conservancy (RTC) wants to everyone to hear. The organization repurposes defunct railway corridors and other pathways in urban, suburban, and rural areas into nature trails. People can walk, run, or bike along trails that mark historic locations, cross wild lands, or carve greenspace through cityscapes.
"The majority are former railroad corridors," says Brandi Horton, VP of Communications for the Conservancy.  In fact, defunct rail lines make up 25,000 of the 40,000 miles of multi-use trails. The other 15,000 miles or so are greenways, canal towpaths, or similar infrastructure. These passageways are cleared to make them accessible for a family pushing a stroller, a kid on a bike, or someone in a wheelchair.
"Our programming is designed to build engagement with the community," she says. Having access to trails is one part of the plan. Encouraging people to use them is another story. "Having activities and events that are really representative of the community and that are community led is important to helping people see that these are spaces for [them]. And they're really assets for every community and everyone who lives there."
There's an App for That
The conservancy's goal is to ensure that the trails continue to be an accessible, low cost, geographically available way for people to connect with the natural world.
To help people find their way to a trail, RTC has developed an app called TrailLink. A quick search by zip code shows you the exact location and length of nearby trails, as well as the kind of surface you'll be walking on.
There's good reason to take to the trails. Studies show that spending time outside can improve health. Research from the Community Preventive Services Task Force suggests that having parks, trails, and greenways—and programs that encourage people to use them—helps increase physical activity and health. According to RTC, 45 percent of people who use their mapping device also say that using the trails helps them manage stress. Another RTC poll found that 87 percent of Americans feel that trails contribute to the well-being of the community overall.
Taking an Earth Day Walk
This year, Rails to Trails' annual event–Celebrate Trails Day–aligns with Earth Day on April 22 and reinforces the benefits of getting outside. More than 100 RTC chapters across the country have planned trail-side events.  Join a multi-sensory walking tour on the Marvin Gay trail in DC with a yoga teacher and trail rangers from the Washington Area Bicyclist Association. Adaptive athletes will gather for an event in the Philadelphia area. In Columbus, Ohio, members of Black Girls Do Bike and Remember Us Urban Scouts will participate in Earth Day programs. Other locations will host walks, bike rides, adaptive equipment demos, and music performances.
"This programming is such an important part of building a direct connection with folks to the trail," says Horton. "It's an invitation to get out there on this day and meet people like you who are out on the trail. And hopefully, people connect for the long term."
Learn more at railstotrails.org/celebratetrails.
Lead Photo: CHBD/Getty Images
Trending on Outside Online