New Rules Make Everest More Expensive Than Ever
The mountain has gotten even further out of reach for everyone except the very wealthiest. Meanwhile, the guiding industry is rife with corruption.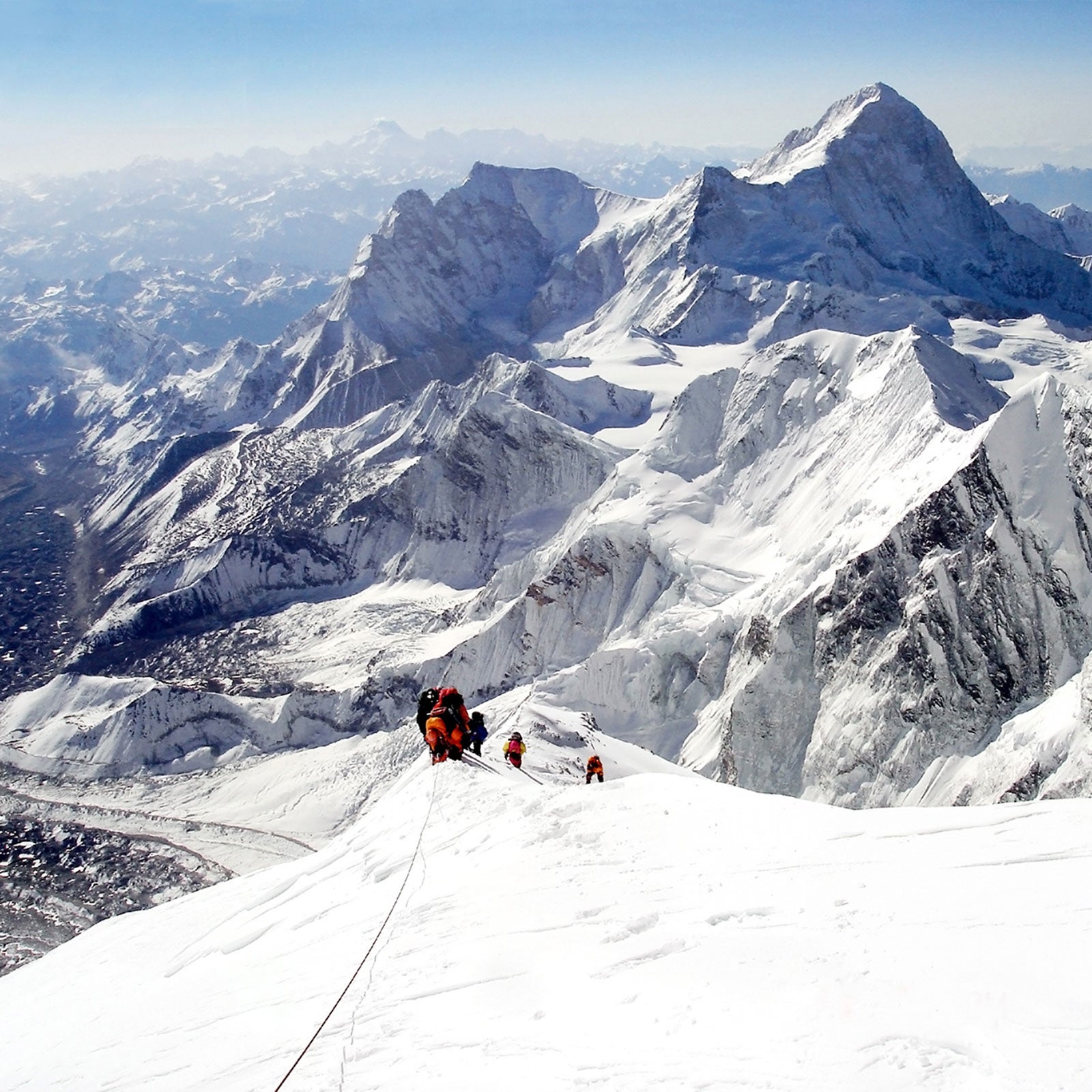 Sansubba/iStock(Photo)
Heading out the door? Read this article on the new Outside+ app available now on iOS devices for members! Download the app.
Over the past few years, I've predicted two dramatic changes to climbing Mount Everest:
It would get more expensive.
China would make it more difficult to climb from its side.
A recent announcement by the China Tibet Mountaineering Association (CTMA) has confirmed my predictions. China has informed operators that, effective January 1, 2019, several new rules will be put in place for expeditions on Cho Oyu, Shishapangma and, of course, Everest. If implemented and enforced—never a guarantee on Everest—then this is a big deal.
I obtained a copy of the new rules from one of the Nepalese guide companies—which were not, and likely won't be, published anywhere—and have read them myself. There are four areas under scrutiny: formation of expeditions, registration deadlines, environmental protection, and mountain rescue. What follows is a summary of the important changes and my opinion of their potential impacts.
Formation of Expedition
There are six subparts in this section, mainly centered around logistics. But these are the key parts:
"Strict standards will be established for all the expedition organizers or operators, especially on market access. We will cooperate actively with the Expedition companies with good social reputation, strong ability of team formation, logistic support, reliable service quality, excellent professional quality, and law-abiding." 
This suggests that the CTMA can select which companies it wants to run climbs in the region and block others. The criteria are quite subjective and could be an invitation for corruption.
"To further strengthen the cooperation and the management of mountaineering team, and ensure the exploration companies strictly abide by relevant regulations, $5,000 will be collected as mountaineering security deposits from each exploration companies at the beginning of mountaineering, and all deposit will be refunded with no safety accidents and environmental problems at the end of mountaineering." 
Again, this can be very subjective and invites fraud and corruption by the CTMA if it chooses to punish an expedition by not returning a deposit. Also, strictly interpreted, does this mean that if you have an "accident," you lose your $5,000?
Finally, this is the huge change:
"In order to ensure the healthy and orderly development of mountaineering and minimize the occurrence of mountaineering accidents, mountaineering teams which were organized in Nepal temporarily will not be accepted." 
Taken literally, this means that no Nepal-based company can run climbs on Cho Oyu, Shishapangma, or the Chinese side of Everest. My fellow mountain blogger and climber Stefan Nestler posted on his blog that a contingency of Nepalese operators immediately went to the CTMA for clarification on this rule and were partly successful in opening Tibet to some Nepalese expeditions. My view is that this is a ticking time bomb of market access and control. China has a history of closing borders at the last minute, and sometimes the mountains themselves, as happened on Everest in 2008 for the Olympics and in 2017 during the autumn season due to a "meeting being held in Lhasa." 
Environmental Protection
"Standard of rubbish-collection fee will be $1,500/person for Mt. Everest summit climber, $1,000/person for Mt. Cho-oyu, Mt. Shishapangma, Mt. Lhakpari, North-col and Mt. Everest ABC member." 
This is a price increase, as the $1,500 per person is not a deposit but rather a fee on top of the $9,500 permit. China now matches Nepal with an $11,000-per-person permit fee. However, China includes things like vehicle transportation to Base Camp with a permit.
"All the climbers, mountain guides and logistic service staff above Base Camp, must bring 8 km mountaineering rubbish to base camp in each climbing season and hand it over to the Chinese Liaison Officers." 
This is something that has been on the books on both sides for a while but it's not enforced in Nepal. I'm not sure what falls under the "mountaineering rubbish" definition. It's unclear if it will be enforced in Tibet or used as an excuse for not refunding the $5,000 trash deposit.
Mountain Rescue 
"Mountaineering Rescue Team of Tibet Autonomous Region and Yarlha Shampo Expedition in Tibet will jointly undertake the rescue missions in Mt. Everest, Mt. Cho-Oyu, and Mt. Shishapangma during mountaineering season (Spring and Autumn)." 
Similar to other big peaks around the world, this centralizes the rescue operations under one management structure. It's interesting that the Chinese guide company Yarlha Shampo Expedition was chosen. 
"The expenses caused by the rescues shall be borne by the climbers themselves." 
This is the kicker. If you need a rescue, you are 100 percent responsible for paying the expenses. It will be interesting to see what the insurance companies say about this, but as with many things in China, they will have little say in the matter. I guess the bottom line is: don't get in a situation where you need a rescue in Tibet.
---
Climbing in Tibet has just become more expensive and more controlled. While the intent of some of this is good (trash management, centralized rescue), other rules are onerous and can result in unexpected expenses.
Finally, climbing Mount Everest from the north side was historically seen as cheaper, wilder, freer, and more independent than climbing from the Nepal side. Well, that ship has now sailed. If you want a more independent 8,000-meter climb, Everest is no longer on the table. I'd recommend you take a look at Makalu or Dhaulagiri instead.
Lead Photo: Sansubba/iStock
Trending on Outside Online