News from the Field: August 2011
Whisky, fly fishing, and the Everest circus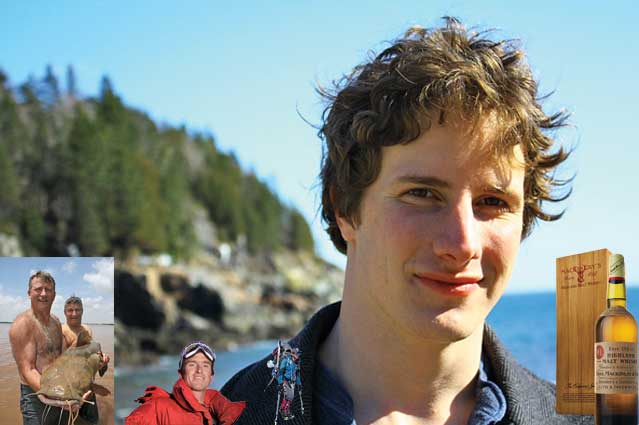 Heading out the door? Read this article on the new Outside+ app available now on iOS devices for members! Download the app.
Blake Davis fly-fishes the world; Ernest Shackleton's whisky of choice resurfaces; the annual circus in the Himalayas.
Higher Education
A year-long fly-fishing world tour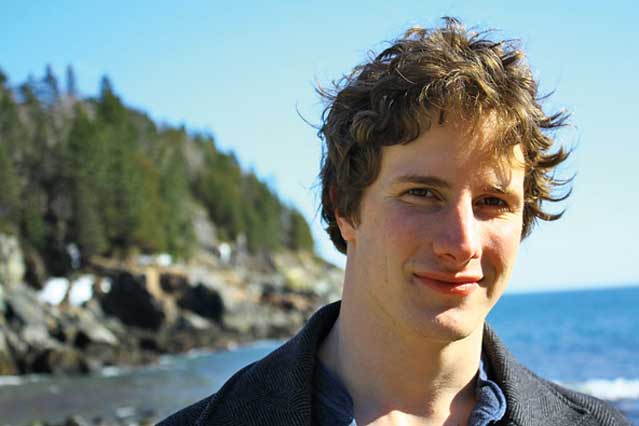 Quoted
"The most successful technique we've learned is that city slickers make dang good bait."
—Skipper Bivins, star of the new Animal Planet show Hillbilly Handfishin', which follows wannabe catfish grabbers as they attempt to catch their first cat by hand.
Hillbilly Handfishin'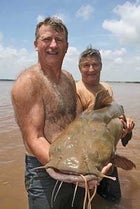 Hillbilly Handfishin'
This summer, College of the Atlantic grad Blake Davis, 22, sets off for a year-long fly-fishing world tour courtesy of a $25,000 Thomas J. Watson Foundation Fellowship. The only requirements of the 60 coveted annual grants for ­independent study are that you leave the U.S., travel solo, and drop a progress report in the mail at least four times a year to prove that you're alive and on topic. We asked correspondent Christian DeBenedetti, who received his own Watson Fellowship in 1996 to study the beers and brewing techniques of the world, to catch up with Davis and find out who indeed had scored the better project.
OUTSIDE: Congratulations. I was pretty sure nothing could beat a year-long beer-drinking research tour, but communing with the trout of the world might take it.
Davis: I grew up in western Massachusetts, where people fish for trout, but I was after "trash" species because they were more abundant. The experience of fishing is more than catching fish. I think the reason a lot of people pick it up is to feel connected to the wilderness, to have something reflective, meditative.
OK, but not in the Ganges. That would be gnarly.
I'm actually going to be up in the mountainous north of India, looking for a fish called mahseer, because it's similar to carp. That will be the most rural experience.
Do you have to live off these fish you will theoretically catch?
No, but I will be learning a lot. Fly-fishermen are monitors of the environment—what's going on with the rivers. We're talking about global climate change. Fly-fishing itself can be an indicator of health in our waterways.
Ah, that's noble. Did I tell you I tried 400 beers during my year?
It's surreal: I just cashed the biggest check of my life. Pretty good for a person who usually has a three-digit bank account. I would love to catch a tarpon. I've made thousands of tarpon flies, but I've never even seen one. I'm going to go for it in Costa Rica.
And supposing you don't land one?
I think I'll know when it's time to move on. Come to think of it, I might head to Argentina. There's some world-class trout down there.
In the Spirit of It
Shackleton's long-lost whisky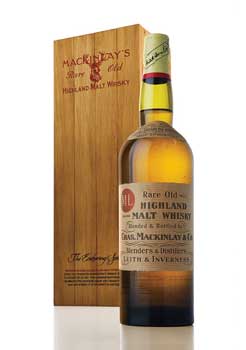 This summer, nearly two years after two crates of Scotch whisky left on Ross ­Island by Ernest Shackleton during his 1907 Nimrod expedition were recovered, Glasgow distillery Whyte and Mackay releases its much-anticipated Mackinlay's Rare Old Highland Malt Whisky, based on that 100-year-old blend. To re-create it, Whyte and Mackay's master blender, Richard Paterson, analyzed the recovered stock over eight laborious weeks, then mixed together 25 eight- to thirty-year-old malts to clone the singular taste of the Mackinlay's original. As for Shackleton's supply, it's back on ice beneath the floorboards of the hut where it was discovered—a perpetual toast to the famously profligate explorer. $228; enduringspirit.com
This Season on Everest
The annual circus in the Himalayas