An Olympic Swimmer's History of Freediving and Spearfishing in Hawai'i
Since he was a boy, Sonny Tanabe has been in the water, as a competitive swimmer, freediver and spearfisherman. In his second book on spearfishing, he writes about the history, the tools and the heroes of this art.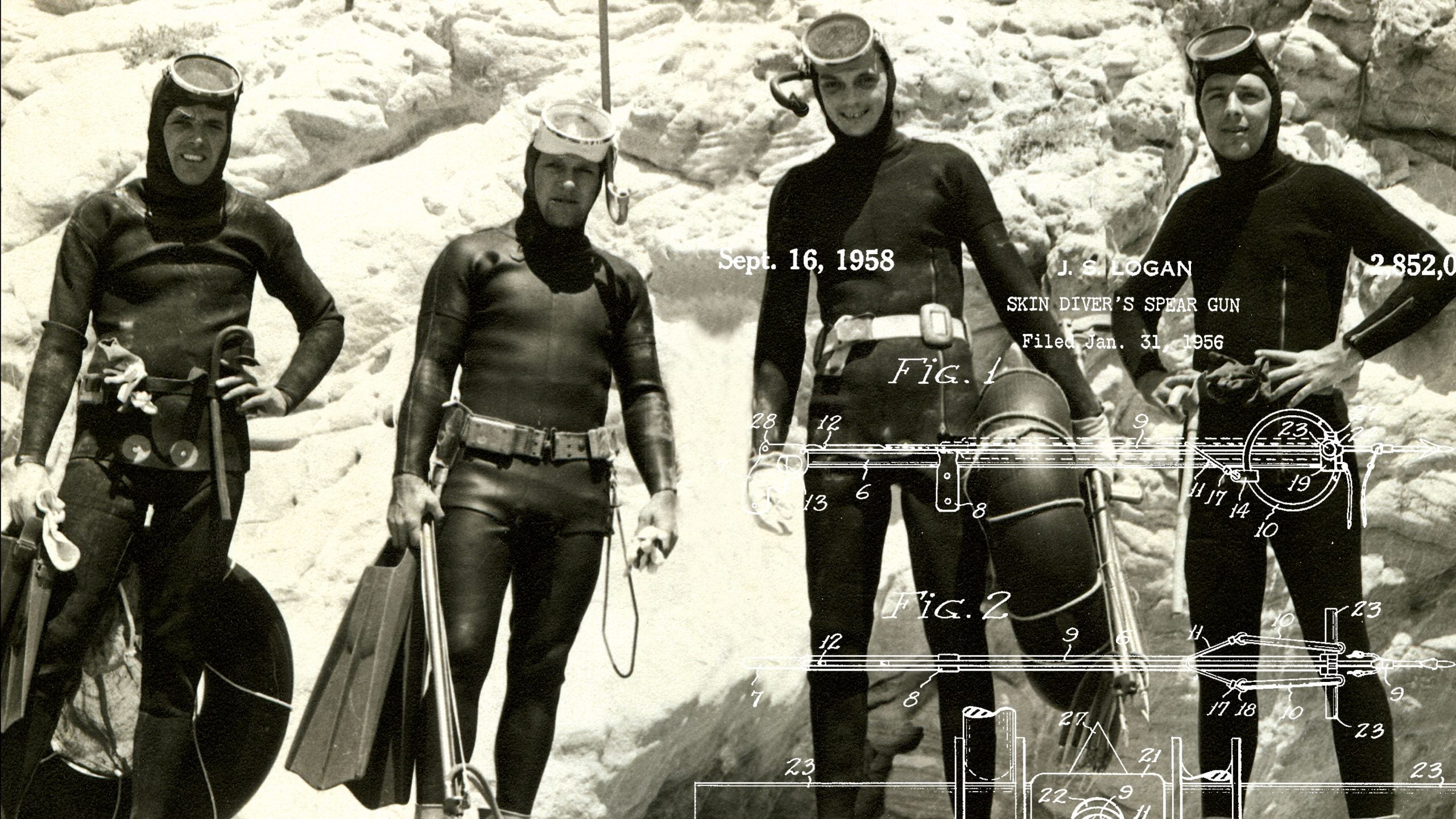 Heading out the door? Read this article on the new Outside+ app available now on iOS devices for members! Download the app.
From his appearance, you couldn't tell Sonny Tanabe apart from any other older Japanese gentleman in Hawaii. But a long time ago, Sonny was a member of the U.S. Olympic team that competed in Melbourne in 1956. And since the days he dove for coins off a bridge in Hawaii, he's been an avid freediver and spearfisherman. Most recently, he wrote The Evolution of Freediving and History of Spearfishing in Hawai'i, perhaps the most beautiful book on the subject, the tools, and the heroes of the art that has ever existed.

Spearfishing was one method of Hawaiian fishing. Those skilled in this art were greatly admired. They were the Lawai'a (fishermen of high esteem) The Laqai'a passed their fishing skills and knowledge on from generation to generation.
OUTSIDE: What's the biggest fish you've ever speared?
TANABE: Ninety-one pounds. @e were diving out at Pua Kua on the Big Island. My brother speared it, and my other friend did another, and that thing was so powerful that when I came on over, I hit it with a spine shot. It hardly penetrated the fish, but it was enough to stop it right there. I've speared a lot of 60- and 50-pounders and below. But the Ulua is a fish that is a worthy fish to spear because it has a lot of fight. The only way you could stop them was with a brain or spine shot. If you don't get that one small spot, you've got a battle.
Traditionally only the royal family were allowed to spear it because it was treated like a warrior. Hawaiians would hunt it with a spear, and they treated it as a form of Hawaiian martial arts, or Lua. 
But I stopped spearing them because of ciguterra poisoning [a sickness caused by neurotoxins accumulated by fish that sit closer to the top of the food chain]. And as I get older, I gain respect for the ocean from a conservation perspective. 
How has the ocean changed since you were a young man? 
My experiences in the ocean … I saw it when it was the best ever. In my twenties or thirties, I could hold my breath for about 3 minutes. I saw fish in the shallows. You could see red, green, blue, yellows—practically all the colors of the rainbows.
Today, on the beach, you wouldn't see any of these. It used to look like christmas lights in the ocean. The colors fascinated me. Today, I think people have to practice conservation and take what they need to eat for food, and that's it. Because already there's been a big impact on the reef, and people are going into blue waters to find pelagic fish with a lot of fight.
I'm amazed at how smart the fish have become. After you shoot a few, they swim sideways, to give you a low profile. It's amazing how they adapt to danger. If they feel your rubber of your gun vibrating, they are moving, they're not sticking around. They're intelligent. 
I don't get into the water too often lately. I usually get into the pool to stay in shape. But I can't wait to get back, because that's my best form of exercise. I get a good night's sleep from it. 
Briam Lam is the founder and editor of The Wirecutter, The Scuttlefish, and The Sweethome. He divides his time between Honolulu and San Francisco. 
Trending on Outside Online