The One-Question Interview
Short conversations with the world's most interesting people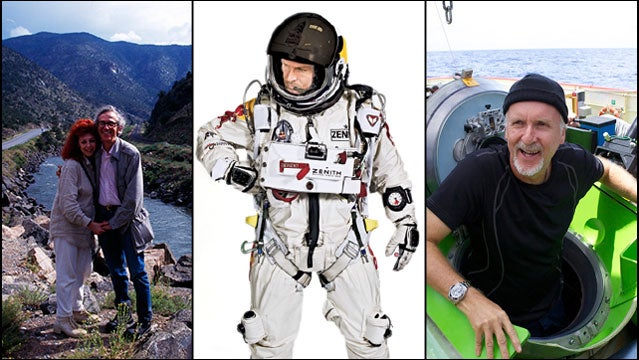 Wolfgang Volz; Jorg Mitter/Red Bull Content Pool; Mark Thiessen/National Geographic
Heading out the door? Read this article on the new Outside+ app available now on iOS devices for members! Download the app.
What scares the world's most fearless skydiver? What's the best way to catch Sasquatch? We asked these and other questions to six of the most accomplished people in the outdoors.
: James Cameron
The award-winning director discusses why he explores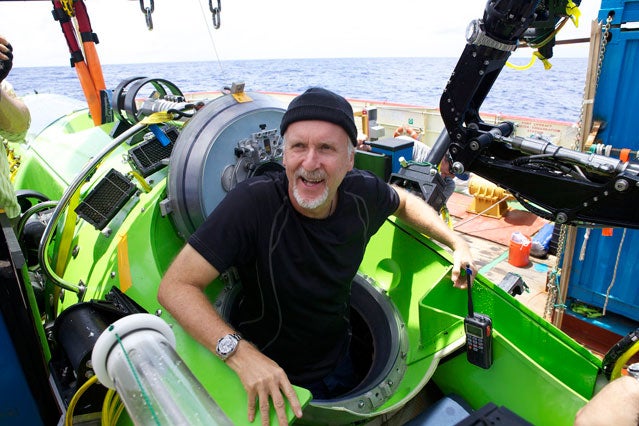 On March 26, director James Cameron took a deep-sea sub 36,000 feet down to the bottom of the Pacific Ocean's Mariana Trench.
What's up, James? Shouldn't you be making blockbusters?
I do movies so I can afford to go on expeditions. We tend to think the whole planet has been explored. But the combined area of the ocean's deepest trenches equals that of the continental United States, and virtually nobody has seen it. It's a whole different world just waiting to be discovered. I'm definitely going back.
: Karl Bushby
Why isn't the British hiker done with his round-the-world trek?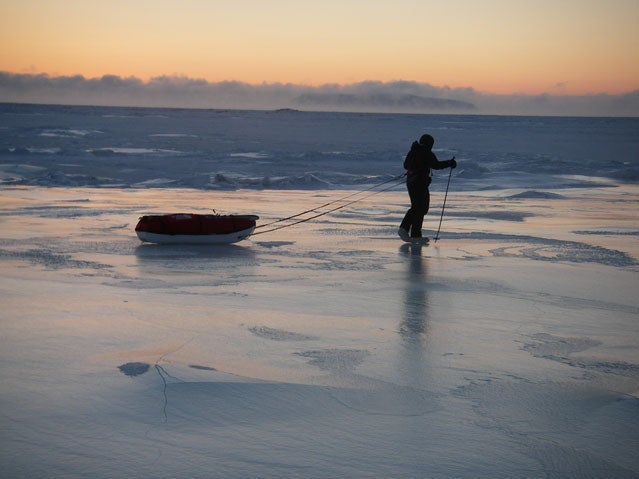 British power walker Karl Bushby has been trying to hike around the globe since 1998. He made it 17,000 miles, about halfway, before he got tied up with Russian border security.
Karl, what seems to be the problem?
The Russians are so sensitive! I accidentally walked through a border-security zone a few years ago, and now they won't even let me back into the country. Without this hiccup, I would have been done in four or five more years.
: Christo
Why has the artist's latest project taken two decades to come to completion?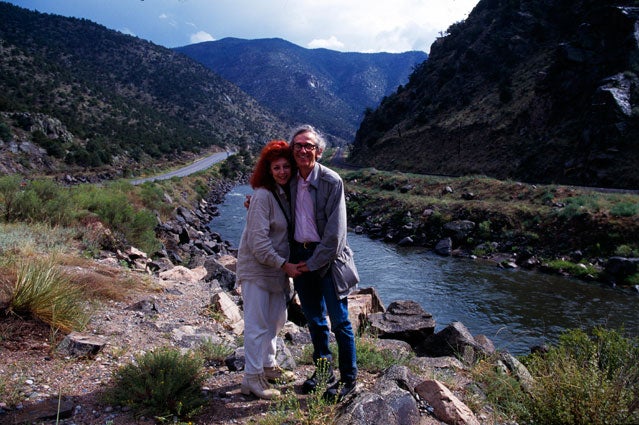 It has been 20 years and $6 million in the making, but the artist Christo says his Over the River project—to hang six miles of fabric above the Arkansas in Colorado—will finally happen in August 2015.
Christo, what's taking so long?
Government permitting. First, Bruce Babbitt, Clinton's interior secretary, and 700 of his employees quizzed me on how it will affect wildlife, garbage, the economy…. Then it was Gale Norton—she was tough—and now it's Obama's people. I've gone through 3,715 pages of applications and probably have three more years of permitting to wade through before I hang a single bolt of silver cloth. But that's just how these things go.
: James 'Bobo' Fay
The Sasquatch hunter shares his secrets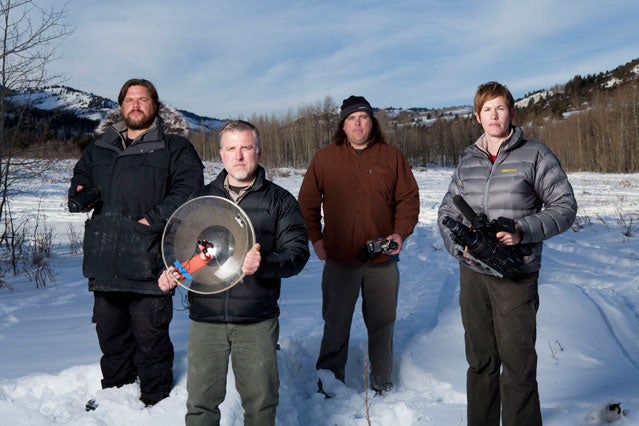 Bobo is a tracker on Animal Planet's new documentary series Finding Bigfoot.
So, Bobo, say we've got a week to look for Sasquatch. Where should we go?
Washington's Olympic Peninsula, no doubt—lots of sightings there. Bigfoots love interesting camps. They also like rad music and appear to prefer mellow tunes with North American flutes, guitar, and some bass. Rock out, then start calling the beast in. You can either bring a 1,000-watt amp and blast some prerecorded 'squatch calls. Or you can do as I do and mimic the Bigfoot cry yourself. Just keep in mind, only one in every half a million men can make their voice as low as mine.
: Felix Baumgartner
Fearless Felix on what shut down his last attempt at the world's highest skydive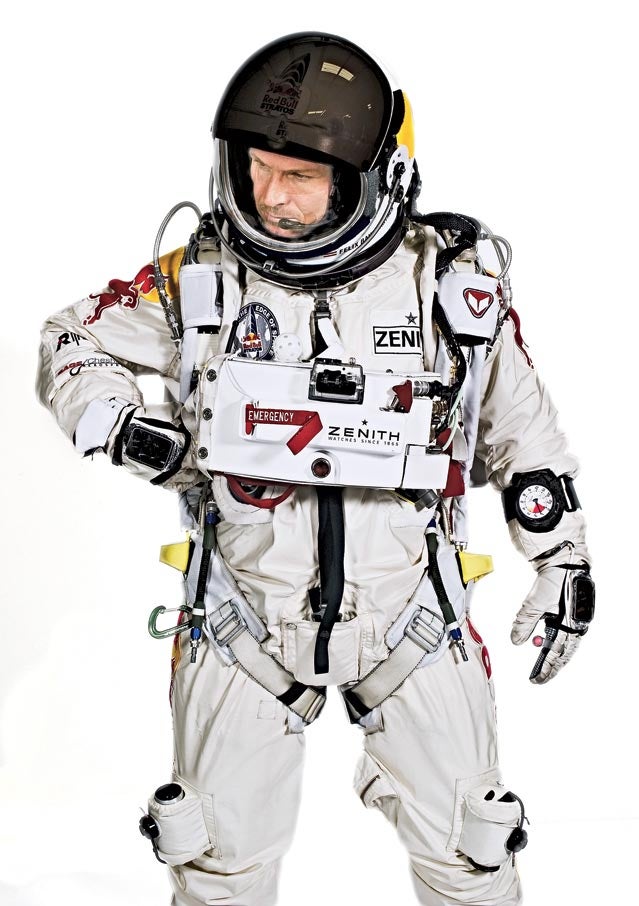 This August, BASE jumper Felix Baumgartner will leap from a giant helium balloon hovering at 120,000 feet, a stunt that will involve falling for almost 20 minutes in a specially-designed space suit. In March, he nailed a practice jump from 78,581 feet, but the last time the full attempt was scheduled, in 2010, Baumgartner freaked out.
Felix, what happened?
I wasn't afraid of the jump; it was the suit. After four years of hiding my anxiety, I had to admit that I was claustrophobic. It got so bad that I couldn't eat or sleep the day before test runs. I hired a psychologist. He put me in the suit on the ground and checked my anxiety levels. At five minutes I was pretty calm. At 25 minutes I was panicking. But here's the thing: my heart rate only increased two beats per minute. Everything—the fear, the anxiety, the doubt–was in my head. The psychologist taught me little tricks, like spelling words backward, to keep my mind off the phobia. Two weeks later, I was able to stay in the suit for five hours. Conquering that fear was the greatest accomplishment of my life.
: Stiv Wilson
What kind of trash do you find when you sail across an ocean?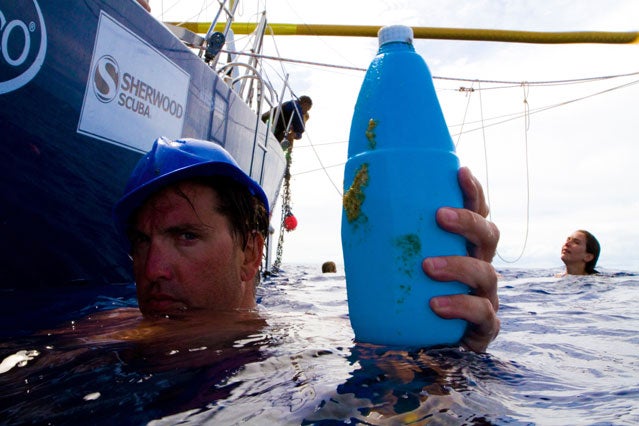 In May, plastics geek and ocean lover Stiv Wilson set sail on a 35-day voyage for the non-profit 5 Gyres Institute to follow the debris path swept into the Pacific by Japan's 2011 tsunami.
What do you expect to find out there, Stiv?
I have dreams about artifacts from modern human culture—entire derelict fishing boats, car bumpers, a storefront—bobbing around the Pacific. We'll find those things, but most of what we'll encounter is everyday crap. I've seen hermit crabs with Coca-Cola bottle caps for shells. If you want to know where single-use plastics end up after you toss them, sail across an ocean.