The 'Outside' 2012 Reader Poll: Danger
Warning: Many of you aren't wearing a helmet, you're taking big risks, and you lack basic first-aid training. At least you're responsible parents.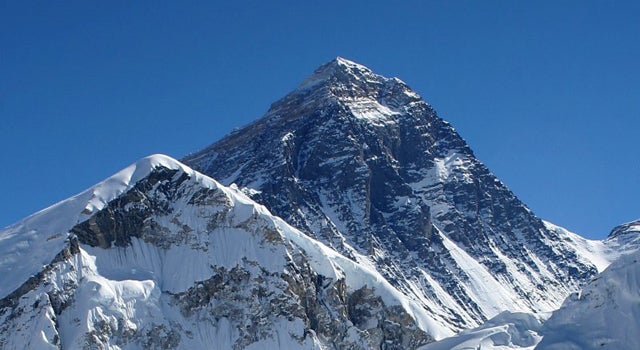 Heading out the door? Read this article on the new Outside+ app available now on iOS devices for members! Download the app.
IS DOING WHAT YOU LOVE AN ACCEPTABLE JUSTIFICATION FOR TAKING A LIFE-THREATENING RISK?
73.6% Yes
26.4% No
THE KINDS OF ACTIVITIES I SEEK IN THE OUTDOORS ARE:
39.1% Mellow (hiking, trail running)
45.3% Moderately dangerous (mountain biking, backcountry skiing)
15.6% Extreme (rock climbing, downhill mountain biking, whitewater kayaking)
HAVE YOU EVER:
46.6% Camped illegally
39.8% Ignored dog-leash laws
36.5% Ducked a rope at a ski resort
22.3% Mountain-biked forbidden singletrack
28.8% None of these
DO YOU HAVE ANY WILDERNESS MEDICAL TRAINING?
59.9% No
40.1% Yes
OF THOSE WHO RESPONDED "YES":
71.4% Wilderness first-aid
17.0% Woofer (Wilderness First Responder)
11.6% Wilderness EMT
WHEN HEADING OUT SOLO ON A RIDE, CLIMB, OR TRAIL RUN, I LET SOMEONE KNOW:
36.5% Sometimes
60.7% Always
02.8% Never
THANKS TO THE PROLIFERATION OF GPS, SPOT UNITS, AND NOLS PROGRAMS, THE WOODS ARE:
45.2% More dangerous, because people use technology and education to justify taking bigger risks
54.8% Safer now than ever
IT'S IRRESPONSIBLE FOR A PARENT TO PURSUE LIFE-THREATENING ADVENTURES LIKE CLIMBING MOUNT EVEREST AND BASE-JUMPING:
25.4% Yes
74.6% No
WHAT'S YOUR GREATEST FEAR IN THE OUTDOORS?
32.7% Extreme weather, such as lightning or a flash flood
27.2% Animal attacks
18.3% Getting lost
21.8% Other (avalanche, getting injured miles from help, rednecks with banjos)
MY WORST BIKING/SKIING/CLIMBING ACCIDENT RESULTED IN:
17.6% Three or more months of recovery
25.1% An ER visit
57.4% A couple of sore days
I WEAR A HELMET WITH SKIING:
46.3% Always
18.6% Sometimes
35.1% Never
HAVE YOU EVER CALLED SEARCH-AND-RESCUE DURING A WILDERNESS TRIP?
01.9% Yes
98.1% No
WHEN I WEAR A HELMET CAM, I TAKE BIGGER RISKS TO GET GOOD FOOTAGE:
35.0% Yes
65.0% No
I'D LIKE TO CLIMB MOUNT EVEREST:
43.8% Yes
56.2% No
*Results based on an online survey taken June 12-17, 2012, by 2,635 dedicated readers.