The 'Outside' 2012 Reader Poll: Lifestyle
It's not that we thought you were all a bunch of tweeting vegans. But the number of you who wield power tools and have had sex in awkward places outdoors is still a little disconcerting.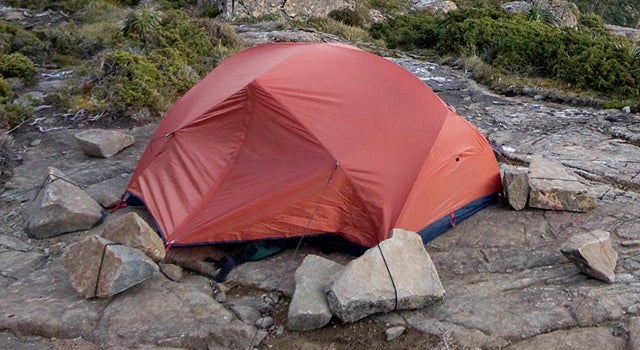 Heading out the door? Read this article on the new Outside+ app available now on iOS devices for members! Download the app.
I PICK AN OUTDOOR DESTINATION BASED ON:
75.4% The terrain
00.5% The nightlife
24.1% The terrain and nightlife
I OWN:
37.7% A chainsaw
12.9% A motorcycle
09.0% A motorboat
06.2% An ATV
05.4% An RV
52.5% None of the above
I DREAM OF MOVING:
37.8% To a small mountain town
20.1% To a small coastal town
11.2% Abroad
01.3% To a big city
27.4% I'm happy where I am
02.2% None of the above
ARE YOU A VEGETARIAN?
08.3% Yes
91.7% No
OF THOSE WHO RESPONDED "NO":
I HUNT WILD GAME:
19.7% Yes
80.3% No
I EAT:
99.1% White meat
96.0% Fish
94.5% Red meat
90.7% All of the above
TWEETING FROM THE OUTDOORS IS:
05.7% Awesome
24.9% Annoying
69.4% I don't tweet
I BRING MY IPOD, IPHONE, OR LAPTOP WITH ME CAMPING:
25.5% All the time
39.1% Sometimes
35.4% Never
I SMOKE WEED:
17.0% Yes
83.0% No
HAVE YOU EVER HAD SEX:
80.4% In a tent
65.3% On the beach
08.3% On a plane
04.6% On a gondola
03.4% On a portaledge
15.0% None of these
WHEN I DRINK AFTER AN ADVENTURE, I PREFER:
69.7% Beer
26.8% Wine
22.9% Liquor
19.1% Sparkling water
14.8% All of the above
05.9% None of the above
I'VE DRUNK ALCOHOL OUT OF:
17.9% A shot ski
04.6% A ski boot
04.3% A river bootie
68.9% None of these
14.0% Other (a belly button, a hiking boot, a scuba mask)
PARTYING IN THE DESERT WITH 60,000 OTHER PEOPLE AT BURNING MAN SOUNDS LIKE:
52.3% A great time
47.7% My idea of hell
*Results based on an online survey taken June 12-17, 2012, by 2,635 dedicated readers.