PETA Wants to Pay Your Water Bill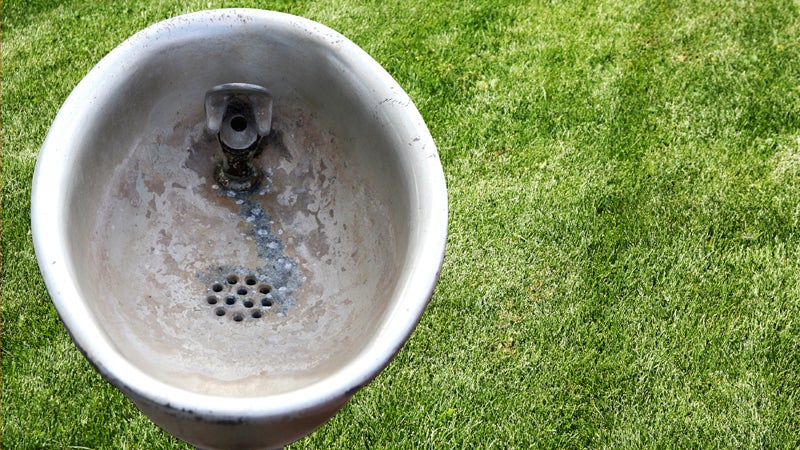 Heading out the door? Read this article on the new Outside+ app available now on iOS devices for members! Download the app.
Water resources in America are so screwed right now that some people will pay you to use less even in places that aren't in a drought. 
As of July 22, 34 percent of the country was officially in a state of at least moderate drought, according to the U.S. Drought Monitor, and it's only recently that things have gotten so bad. Temperatures naturally wane and wax over the centuries, but as is visible in this New York Times time-lapse, it's clear that what has put a good portion of the West and Southwest in severe drought isn't normal, and global warming is the leading culprit. You'd think this would make people less frivolous with their lawn watering, but as we recently reported, that's not always so.
To make matters worse, a recent report from NASA and the University of California, Irvine shows that it's the water resources we don't even know we depend on that are depleted most quickly. Although Westerners sucked Lake Mead dry, that loss didn't reflect their real water usage. Researchers discovered that during the past decade, three-quarters of Western water loss has been taken from underground groundwater caches.
"We don't know exactly how much groundwater we have left, so we don't know when we're going to run out," lead author Stephanie Castle wrote in a press release. "This is a lot of water to lose. We thought that the picture could be pretty bad, but this was shocking." Castle's NASA colleagues note that where surface water is highly regulated, it's easy to compensate for surface loss by sucking dry largely unregulated groundwater.  
It's not enough that drought-stricken areas can't manage their water use. In the Eastern United States, cities like Detroit—not even a state away from the largest freshwater resource in the North America—are having human rights issues because of their inability to keep taps running. Detroit Water and Sewage began cutting off water to thousands of city residents in March.
But Detroit has found an unlikely savior in animal welfare group in PETA, which is begging city residents to let it pay their water bills. The catch? The organization will pay 10 families' water bills if those families go vegan for one month, because foods in vegan diets require less water to produce.
Lead Photo: Stacy Barnett/ThinkStock