Purple Tomatoes: The Next Superfood?
New GM crop has high nutritional value, researchers say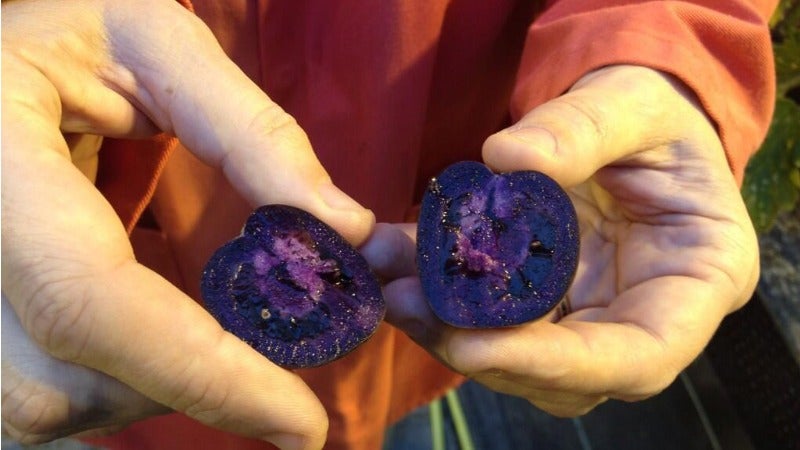 Heading out the door? Read this article on the new Outside+ app available now on iOS devices for members! Download the app.
If you thought square watermelons were crazy, wait until purple tomatoes hit shelves.
Why purple? Studies show that anthocyanin—the antioxidant that makes blueberries blue—helps to prevent cancer. Researchers at the John Innes Centre in Britain believe that these purple tomatoes will improve the nutritional value of whatever you eat them with, from spaghetti sauce to pizza.
The purple pigment is the result of the transfer of a gene from a snapdragon plant. The modification triggers development of anthocyanin in the tomato plant, BBC News reports.
Ontario-based New Energy Farms currently produces large quantities of purple tomatoes, but John Innes professor Cathie Martin says it might be a while before we see the GM crop in the States.
"It is frustrating that we've had to go to Canada to do a lot of the growing and the processing, and I hope this will serve as a vanguard product where people can have access to something that is GM but has benefits for them," Martin told the BBC.
Martin hopes that despite widespread GM crop opposition, the purple tomato juice will be approved for sale to consumers in North America sometime in the next two years.
For those of you not on the GM train, try the traditionally bred nightshade, the indigo rose tomato. (It's purple, too.)