The Riddle of Cerro Torre
Did Cesare Maestri ever really summit the famed Patagonia peak?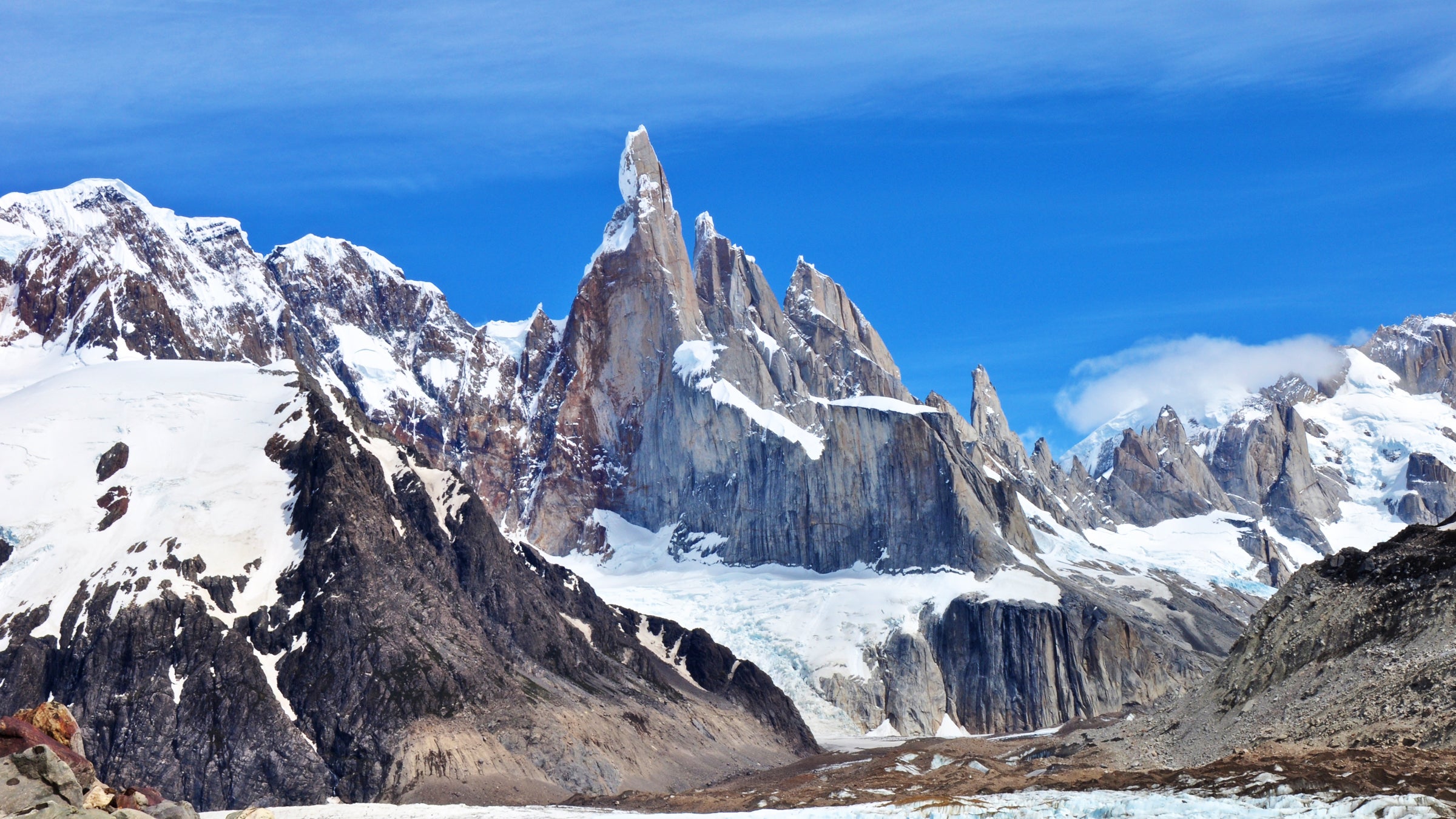 Heading out the door? Read this article on the new Outside+ app available now on iOS devices for members! Download the app.
Italian climbing legend Cesare Maestri has spent nearly half a century refuting those who dispute his 1959 ascent of Patagonia's 10,262-foot Cerro Torre, and he's getting tired of it. "His defense? 'Listen to me, damn you! I did it, I did it. How can you doubt my word? I am Cesare Maestri. If you doubt me, you doubt the whole history of mountaineering,' " says Italian journalist Giorgio Spreafico, paraphrasing Maestri, with whom he spent time while researching his recent book, Enigma Cerro Torre.
Maestri's claimed first ascent, with Austrian Toni Egger, would rank as one of the most stunning mountaineering feats in history: a seven-day conquest of an infamously difficult peak, in unfavorable weather conditions, via an exceptionally technical route. In tragic fashion, Egger was swept to his death by an avalanche during the descent, taking with him the pair's only camera. Subsequent lack of corroboration fanned the flames of one of climbing's most contentious debates.
For many, the climb surpassed the limits of plausibility, and doubts emerged almost immediately. In 1976, an American team made the first ascent of neighboring Torre Egger (named in memory of Maestri's late climbing partner) via a route that retraced the first half of the Maestri-Egger line. "I went from being very pro-Maestri before that climb to absolutely 110 percent convinced that he had not climbed Cerro Torre in 1959," recalls team leader Jim Donini, 63. "For the first thousand feet, it was like climbing in a vertical museum, there was so much stuff old pitons and carabiners and bits of rope and then above that, nothing." Adding to the lack of material evidence, Donini found that virtually everything in Maestri's description of the route above that first thousand-foot face was erroneous.
The doubters' case gained strength in November 2005, when the Italian climbing team of Ermanno Salvaterra, Alessandro Beltrami, and Rolando Garibotti made the next or first ascent of Cerro Torre via the alleged Maestri-Egger route. "I felt even before going up there that there were just too many inconsistencies," says Garibotti, 35, who has written extensively on the subject. "And once you go up there and have a look around you cannot help but sort of chuckle, because nothing matches his description."
For his part, Maestri and his defenders have stuck to his original story, arguing that mountains can change, that avalanches can sweep away evidence, and that memory is fallible especially after 50 years. As powerful as any defense is Maestri himself, embittered by the fight against those who would impugn his name and that of his fallen friend. According to Spreafico, Maestri has dreamed of an earthquake destroying Cerro Torre. Although, even such a disaster could hardly be expected to end the debate.